Kodaikanal Honeymoon Packages
If you want a romantic honeymoon package, Kodaikanal comes as a welcoming respite from the banal city life.
With cliffs that peek out of the mist, mountains that raise their heads above the clouds, waterfalls that gargle excitedly and never-ending picturesque valleys and meadows, Kodaikanal is rightly called the Princess of Hill Stations. Most honeymooning couples want to spend some quality time with each other as they walk into marital bliss. And if such a beautiful phase can be accentuated by the prettiest of nature's creations, nothing like it. A honeymoon package to Kodaikanal is the ideal way of letting oneself go into the lap of a natural paradise. Gentle slopes give way to cascading waterfalls, your face covered with mist as you stand on the edge of a cliff or swaying trees keeping you company on your solitary trek.
Veena World understands your need for a private time with your loved one and this why we have exclusively designed couple packages to Kodaikanal. Please note that we include only the best Kodaikanal hotels in your honeymoon package.
Packages Coming Soon!
Currently, there are no package(s) found matching your holiday request.
Please try exploring our other available options by checking out trending destinations. Our dedicated Travel Experts are on hand to offer you an expert guidance and support throughout the entirety of your trip.
Reach out to us 1800 22 7979 or drop an Email at travel@veenaworld.com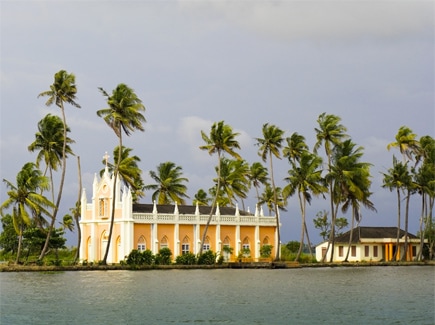 SUPER DEAL PRICE
Starts from
per person on twin sharing
Trending Indian Customized Tours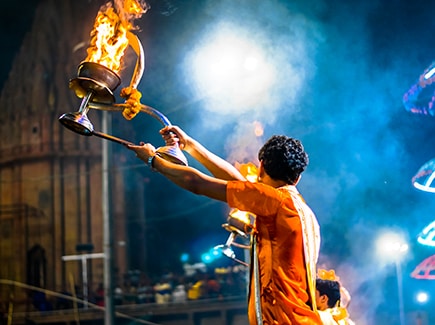 Starts from
per person on twin sharing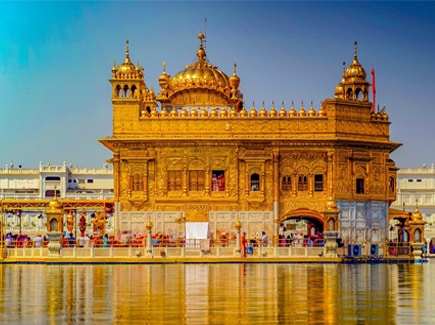 Starts from
per person on twin sharing
Get to know more about Kodaikanal before booking your honeymoon packages
Kodaikanal or Kodai is a hill station in the Dindigul district of Tamil Nadu. Situated at an altitude of 7200 feet above sea level, it is at the foothills of the Palani Hills. Kodaikanal, translated into the Tamil language means "Gift of the Forest." The Palaiyar tribal people are considered to be the earliest inhabitants of the region. Kodai, as we know it today, was established by the British as a summer retreat. In the subsequent years, Christian Missionaries started arriving here to escape tropical diseases of the plains. The region enjoys a variety of geographical terrains, a result of which the tourism industry flourished here.
Experience Kodaikanal On a Honeymoon
A honeymoon package to Kodaikanal helps you unwind and connect with nature. There are spectacular trails for you to enjoy a nice hike or trek with your partner by your side. You would enjoy a tranquil time by the lake. Soak in the spectacular views at Green Valley or enjoy a night of outdoor camping, there are ample opportunities for you to have a great time. The Kodaikanal hotels for a honeymoon package make you feel comfortable and try to elevate your experience. The star-shaped Kodai Lake is the soul of this stunning paradise.
Your honeymoon package to Kodaikanal is made more memorable with Veena World's help. All couple packages to Kodaikanal are carefully curated to meet the expectations of the honeymooners. The Kodaikanal hotels for honeymoon packages are also carefully selected so that a couple can have a fulfilling holiday. Before booking your Kodaikanal honeymoon trip, do check out the prices of honeymoon packages online.
Things to Do in Kodaikanal during your Honeymoon
Even if you are pressed for time for a getaway, Veena World can even curate a 3-day couple package to Kodaikanal. These are the top attractions that shouldn't be missed at all.
• Kodai Lake:
It is a spectacular star-shaped lake and it is man-made. Vera Levinge, the former District Collector of Madurai is the architect of this lake. It was built by converting the swamps by collecting them into streams. The lake was later developed by the Christian Missionaries. One interesting fact about this lake is the availability of the Kurinji Flower in the catchment area of the lake. The Kurinji flower blooms once every 12 years.
• Berijam Lake:
Like Kodai Lake, Berijam Lake is also an artificial lake that came about after the construction of a dam at the old site of Fort Hamilton. The surrounding of this lake is a bustling habitat for many species of flora and fauna. The beauty of the lake is greatly enhanced by the pristine forests overlooking it. The sparkling blue water of the lake, the lush tree cover engulfing it and a scenic view to die for makes Berijam Lake an attractive destination for locals and tourists alike.
• Green Valley:
Do not go by its other name - Suicide Point, for Green Valley is absolutely breath-taking. From a vantage point, you get a panoramic view of plains, valleys, and hills. The Vaigai Dam here also offers a magnificent view. Try to make it to the valley in the early part of the day as the area gets covered in fog and mist by afternoon.
• Bear Shola Falls:
Water cascading down from the hills, making its way to the plains is a refreshing sight. Legend has it that these falls take their name after a bear who used to frequent this place to quench his thirst. Couples on a Kodaikanal package will find the place quite alluring. It is a welcome respite from the concrete parks that we have come to find commonly.
• Pillar Rocks:
The view of these vertical boulders, shaped like pillars, is not something to be missed on a honeymoon package to Kodaikanal. The standing pillars somewhat allude to the solidarity of a marriage. Owing to the beautiful scenery all around, it has become a popular tourist destination.
• Devil's Kitchen:
The name itself is enough to conjure a lot of interest. Devil's kitchen or Guna Caves is a network of caves that came into prominence only recently after a movie was shot here. These caverns are situated among the three Pillar Rocks. The location of these caves, along with the Pillar Rocks is absolutely Instagram-worthy. The gorge gets covered with mist and the whole surrounding becomes quite artistic.
Best Time to visit Kodaikanal
October to June are the best months to enjoy a couple's package to Kodaikanal. The weather can get a little chilly in December-January, but if you love trekking and hiking, it is the best period to plan a couples' tour package to Kodaikanal.