Kasol Tour Packages
A hamlet that will elevate your experience in Himachal Pradesh, trip packages in Kasol cannot be missed out on!
Tucked away in the majestic hills of Parvati Valley, Kasol is one of the most popular tourist destinations in Himachal Pradesh. Be it the bright-eyed students travelling in the hills for the very first time or trekking enthusiasts keen on exploring every inch of the Dhaulaudhar range, this little village can cater to all sorts of travellers. Strategically located between Bhuntar and Manikaran, taking a pitstop in Kasol and exploring its hip cafes has become a travel tradition in India. Travel packages including Kasol for at least a day should be chosen in order to appreciate its unique culture.
Often known as "mini Israel", this quaint part of the Kullu district has a considerable Israeli population who love to call it their home. This is mainly due to its scenic beauty and effortless lifestyle that draws in even the most loyal city-dwellers. You cannot book any of the best tour packages in Kasol for a short span of time. Staying there for at least four days will help you rejuvenate your mind and body. As tourism in Kasol is booming all year round, it is always better to plan your vacation well in advance. To make the most of your time in nature's favourite child, Veena World's tour packages in Kasol will be the apt choice for you.
Packages Coming Soon!
Currently, there are no package(s) found matching your holiday request.
Please try exploring our other available options by checking out trending destinations. Our dedicated Travel Experts are on hand to offer you an expert guidance and support throughout the entirety of your trip.
Reach out to us 1800 22 7979 or drop an Email at travel@veenaworld.com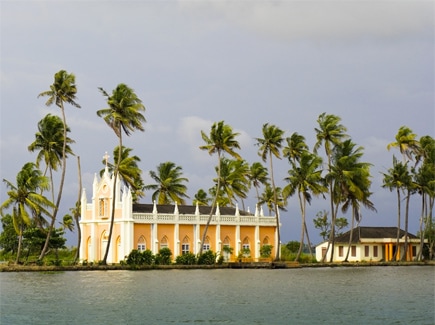 SUPER DEAL PRICE
Starts from
per person on twin sharing
Trending Indian Customized Tours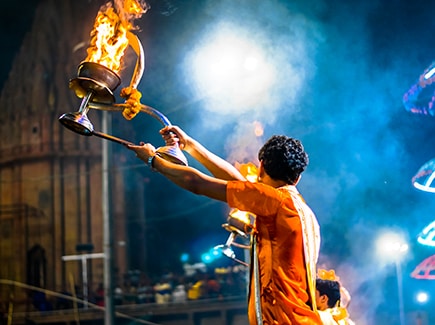 Starts from
per person on twin sharing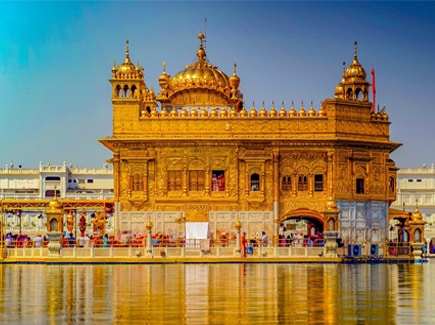 Starts from
per person on twin sharing
Veena World tour reviews
What are you waiting for? Chalo Bag Bharo Nikal Pado!
Himachal Tailor-made

"Feedback_Chandigarh-Shimla-Manali-Kasol : Dear Shubhangi, Trust you are doing well. The purpos...

Read More

Kashmira

Travelled in Jun, 2023
Get to know more about Kasol before booking your tour packages
For planning an unforgettable vacation in Kasol, you should increase your knowledge about it. Researching online is encouraged to all travellers since there are several dedicated blogs and articles that you can read and gain useful insights from. The cost of your Kasol trip can be worked out by going through others' experiences in this mini hill station. Besides this, you can even find the best route to take in order to reach Kasol in the quickest time. There are various travel bloggers who provide in-depth knowledge that will help you find one of the most exciting tour packages in Kasol. In fact, they provide useful website links where you can get great deals and discounts while booking adventure activities in this village. Once you have researched thoroughly, then you can move on to the next step. Booking trip packages in Kasol that help you find unique tourist spots and hidden gems are the right way to appreciate it.
Gaining popularity almost overnight, Kasol made quite an appreciation on young travellers in the early 2000s. But it was not as popular as other hill stations in the vicinity up until 2010 because of a fairly small local population and a few hotel options. As the backpacking culture became popular in the country, Kasol tour packages saw a sharp rise in popularity. People from all over the world wanted to visit this tiny village instantaneously. Since then, tourism in Kasol has flourished and made the Himachali people get a lot of employment opportunities in the hospitality industry. As a tourist destination, it is fuss-free without any pretense of glamour or show. Some tourists feel that holiday packages in Kasol can be life-changing experiences for them as the sheer simplicity of this hamlet is beyond comparison.
Experience Kasol
Solo trip packages in Kasol are becoming all the rage in recent years. This is mainly due to the fact that this tourist destination is a paradise for nature lovers. Thus, exploring trekking routes, sun points, and the perfect cafe on your own can be the most amazing highs that you can have! What's more? The food scene in Kasol is extraordinarily metropolitan. You will love the traditional Italian fare in one cafe while Israeli snacks and drinks in another. Wherever you turn, the smell of freshly prepared Indian sweets will make your soul happy. Alongside this, camping packages in Kasol appeal to the adrenaline junkies who like to experience life on the edge. For the ones who like to unwind on a vacation, taking a walk along the Parvati river with a hot cup of adhrak chai can be nothing short of a spiritual awakening.
Things to Do in Kasol
While a lot of people presume that Kasol trip packages consist of visiting Manikaran Sahib or taking a dip in the hot springs nearby, a vacation in this hill station is a lot more than you can imagine. An itinerary for sightseeing in Kasol should include the last motorable village in Parvati Valley, Tosh, where you can extend your Kasol vacation. Packages that provide transportation to this hidden treasure can be considered so that you do not face any issues. Besides this, the following five activities can be done in and around Kasol tour packages:
Considered to be one of the easiest treks in Himachal Pradesh, Kheerganga is ideal for tourists who have minimal experience in hiking. Trekking packages in Kasol that have a provision for including Kheerganga are cost-effective and quite thrilling. Packing basic gears for walking such as a stick, comfortable clothing and shoes, water bottle, etc. should be taken care of. Friendly mountain dogs guide you along the way and wag their tails for some treats at the end of the trail, so do make sure you carry a packet of biscuits or dog food for the furry creatures.
Travel packages in Kasol cannot be complete without visiting local cafes and eateries to try out delicacies from all over the world. Our recommendation would be the Moon Dance Cafe, Cafe Sunshine, and Jim Morrison Cafe for mouth-watering continental snacks. The good old momos can be found steaming away on street carts that go perfectly well with some rice beer brewed in the hills. Trying out the pahadi instant noodles is another must-have experience in Kasol that you simply cannot overlook.
Empowering local artisans on your next trip to Kasol can be done by buying reasonably priced handicrafts available in the main market. Not only will this help the local economy but also make you find such intrinsically manufactured products that can be treasured for life. Shawls, woollen gloves, wooden toys, and semi-precious jewellery that will not cost a lot can be purchased in Kasol. Do make sure that your itinerary permits you some time for retail therapy.
A tour in Kasol can be elevated by camping under the stars near the banks of the Parvati river. There are various travel companies in this area that organize these campsites, so ensure that you choose the one with positive customer reviews and ratings. Imagine a bonfire lit on a cool winter night with friends and family singing tunes of the days gone by. Sounds divine, doesn't it?
Attend At Least One Festival
The famous music festival in Kasol is organized on New Year's Eve each year but if you will not be able to make it, then there are a number of local festivals in the spring and summer seasons as well. The idea is to witness the cultural vibrance of Kasol on any of these festivals on your next vacation.
Best Time to Visit Kasol
Visiting Kasol is like going to meet a childhood friend who always welcomes you with open arms. While some travellers prefer booking packages in Kasol during the winters for enjoying the snowfall, others prefer to see clear blue skies in the months between February and May. From families and large groups, Kasol trip packages in May, June, and July are ideal to spend some quality time with each other.