Jammu and Kashmir Honeymoon Packages
A voyage to Kashmir will take you to one of the most beautiful places on Earth which makes the perfect destination to spend time with your loved one, enjoying the scenic valleys and the chilly weather.
Kashmir seems like the kind of place where Mother Nature bestowed all her love without any hesitation. Enclosed by the mighty Himalayas and wide distant valleys, comprising lush forests, splendid temples, green meadows and some of the most beautiful flowers you'll ever see, this is a honeymoon destination that you will instantly fall in love with. Kashmir is an ideal tourist destination for family tours, pilgrimages and adventure enthusiasts and is most commonly known as a honeymoon destination. Take one of our Kashmir packages for couple and explore this paradise on earth, whose beauty can only be felt by actually visiting here.
The majestic valleys of Kashmir offer an abundance of adventure in the form of trekking and skiing opportunities. The serene destination is also famous for Houseboat stays, Shikara rides and its several beautifully curated flower gardens. A trip to Kashmir will leave a lasting memory of its beauty and allure that you will enjoy for many years to come. Practically called by many as 'heaven on earth' it serves as a rejuvenating holiday destination and a Kashmir honeymoon holiday is the best gift that you can share with your loved one. Veena World provides exciting Kashmir tour packages for couples that are customisable and that allow tourists to enjoy everything that this beautiful place has to offer. We promise to showcase the best that Kashmir has to offer along with top things to do and must-see popular tourist attractions.
Packages Coming Soon!
Currently, there are no package(s) found matching your holiday request.
Please try exploring our other available options by checking out trending destinations. Our dedicated Travel Experts are on hand to offer you an expert guidance and support throughout the entirety of your trip.
Reach out to us 1800 22 7979 or drop an Email at travel@veenaworld.com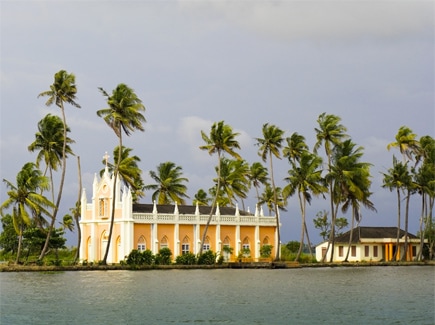 SUPER DEAL PRICE
Starts from
per person on twin sharing
Trending Indian Customized Tours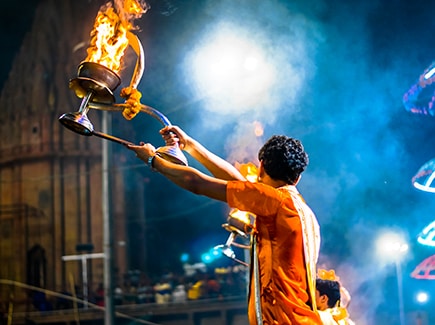 Starts from
per person on twin sharing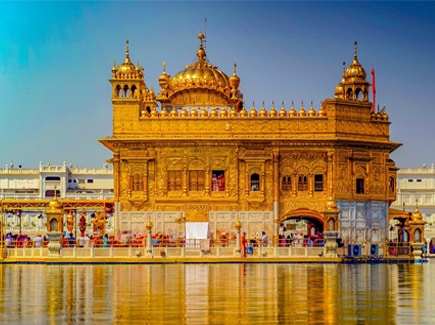 Starts from
per person on twin sharing
Veena World tour reviews
What are you waiting for? Chalo Bag Bharo Nikal Pado!
Honeymoon Special Kashmir

"Delightful Kashmir Experience with Veena World: Kudos to Sarvesh!! : Delightful Kashmir Experience w...

Read More

Himali

Travelled in May, 2023

Honeymoon Special Kashmir

"Kashmir tour.. : It was a great trip to Kashmir. Everything was well planned. Our tour managers: Mr....

Read More

Harishchandra

Travelled in May, 2023

Honeymoon Special Kashmir

": Kashmir Feedback : It was a great trip to Kashmir. Everything was well planned. Our tour managers:...

Read More

Tejas

Travelled in May, 2023

Honeymoon Special Kashmir

"Unmatched Travel Expertise and Exemplary Service by Rohan Deshpande and Krish Vernekar : Rating: ★...

Read More

Mandar

Travelled in May, 2023

Honeymoon Special Kashmir

"Trip was very well managed and organised. With proper information about sight seeings given by tour ...

Read More

Shubham

Travelled in Apr, 2023
Jammu And Kashmir Honeymoon Frequently Asked Questions
We help you prepare for your trip and ensure an effortless and enjoyable travel experience.
The cost of a honeymoon depends on a number of factors like the Jammu and Kashmir honeymoon package you choose, the inclusions you want in the package, the duration of the trip, the type of accommodation you wish to book, the preferred mode of travel, the destinations chosen, activities you wish to do, and a lot more. Veena World offers a specially curated collection of Jammu and Kashmir honeymoon packages that are available at a range of prices, thereby allowing you to select the most suitable one based on your budget.
Jammu and Kashmir brim with destinations like Srinagar, Ladakh, Pahalgam, Gulmarg, etc., all of which are amazing places to visit. The luxury accommodation options too are well taken care of during your Jammu & Kashmir honeymoon packages. You can opt for the likes of The Lalit Grand Palace Srinagar, Ramada by Wyndham Jammu, Country Inn and Suites Jammu, Vivanta Dal View Srinagar, The Vintage Gulmarg, and many more.
One of the most popular destinations for a honeymoon, Jammu & Kashmir has a lot to offer for newlyweds, and the easiest way to plan a Jammu & Kashmir honeymoon is with a holiday package from Veena World. With our honeymoon packages, you can look forward to having a good time as everything from your accommodation and travel bookings to in-city travel, itinerary, guides, and much more will be taken care of in the Jammu and Kashmir honeymoon package you choose.
Yes, Jammu and Kashmir is a safe destination for travellers and you can definitely plan a honeymoon trip to the state. In fact, Jammu and Kashmir tour packages for couples are supremely popular among honeymooners. You should, of course, observe basic travel safety precautions. When you book your trip with Veena World, you can also get the Tour Manager service throughout the tour. In addition to that, you have the assurance of 24x7 support where you can reach out to our support team at any time for any queries, assistance, or in case of an emergency.
Jammu & Kashmir is a year-round destination with something special to offer in every season. However, Jammu and Kashmir see the highest influx of visitors during the months of March to August when the weather conditions are pleasant. This is indeed the best time for booking your Jammu & Kashmir honeymoon tour package for enjoying all that this beautiful place has to offer. On the other hand, if you are planning your visit during the winter months (from November to February), you get to experience the pristine beauty of the snow-capped mountains and enjoy all kinds of different winter sports.
Yes, you can opt for a Customised Holiday for Jammu and Kashmir with Veena World which is personalised and tailor-made to match your idea of a romantic holiday. You have complete control over the destinations you wish to cover, the duration of the trip, day-to-day itineraries, mode of transport, and much more.
Absolutely! You can easily explore our Jammu & Kashmir honeymoon packages at affordable prices that include a stay on a houseboat - one of the best experiences the destination has to offer. As a matter of fact, this is one experience you simply should not miss out on during your Jammu and Kashmir honeymoon trip.
Food in Jammu and Kashmir is known for its delectable taste that takes you on a flavourful journey of a lifetime. Some of the traditional foods of Jammu and Kashmir that you can try with your partner are Rogan Josh, Yakhni Lamb Curry, Kashmiri Muji Gaad, Dum Olav, Modur Pulao, Sheermal, etc. One of the unique beverages that you can try here is Butter Tea, which is among the staple dishes of Jammu and Kashmir. Explore the various Jammu and Kashmir packages for couples that we have on offer to experience the local and traditional delicacies of the place.
Some of the best places that you can visit during your Jammu and Kashmir honeymoon package include Srinagar, Pahalgam, Gulmarg, Kokernag, Sonmarg, Patnitop, etc. Our honeymoon packages to Jammu and Kashmir let you explore this paradise on earth to the fullest; a serene destination that is famous for its houseboat stays, Dal Lake, Shikara rides, and an abundance of beautifully curated flower gardens.
Jammu and Kashmir have an abundance of adventure activities like skiing, trekking, snowboarding, paragliding, mountain biking, camel safari etc. One of the best destinations for a honeymoon in India, Jammu and Kashmir is a delightful combination of serene beauty complemented by various adventurous activities that you can indulge in.
Get to know more about Jammu And Kashmir before booking your honeymoon packages
Located in the north most part of India engulfed by the Himalayan Mountains, the UT of Jammu and Kashmir shares its borders with the states of Himachal Pradesh and Punjab. It also shares international borders with China in the north-eastern frontier and the Line of Control which separates it from Pakistan, which keeps it in the news. One of the best hill stations in the country, J&K attracts numerous tourists every season, a majority of whom come on Kashmir honeymoon tour packages. A common Kashmir honeymoon tour includes visits to shrines, its numerous valleys, Pahalgam and to Gulmarg.
Kashmir is also popular for its beautiful mountainous landscape. Above the elevation of the tree line, you find mammoth snow-capped mountains that make way for breath-taking valleys. The Promised Land with loads of spots to eat, explore nature, explore the wild, do photography, shopping and much more, honeymoon in Kashmir is indeed very common.
Things to do in Kashmir
Shikara Ride on Dal Lake: Your Kashmir itinerary is incomplete without taking a ride on the Shikara on Dal Lake. A beautiful memory with your partner, as well as refreshing activity, shikara ride makes you feel relaxed, and witness the glory of nature, floating markets and beautiful flowers. Away from the hustle and bustle of the polluted city life, floating on the clear blue water and the soft sound of the oar breaking the surface of water makes it one of the most popular tourism activities in Kashmir that are bound to be on your Kashmir honeymoon trip.
Houseboat Stay: Another popular thing to do when in Kashmir is spending a night at the houseboat docked at the Dal Lake jetty. These houseboats are like mini houses that offer all the facilities like meals, hot/cold water, Wifi, electrical connectivity, living rooms, bedrooms, dressing rooms and more. A night stay at one of the houseboats in Srinagar on your Kashmir honeymoon tour packages is something that you simply cannot miss.
Local Cuisine: Kashmiri cuisine is highly popular all across the country. Be it the Kashmiri Kahwa (tea) or the Lamb Mutton Rogan Josh or Dum Aloo, you cannot miss out on the sumptuous dishes that Kashmir has to offer.
Skiing: Kashmir is very popular for skiing and winter sports adventure activities that you can try during your holidays. Gulmarg offers some of the country's best skiing routes, which coupled with the gondola rides, make for an ideal Kashmir honeymoon activity.
Old Srinagar Heritage Walk: Take a stroll amidst the heritage city of Srinagar and experience the history that it has to offer. With some structures over 4 centuries old and gardens that are no less than a paradise, the city has an architecture that is influenced by 3 different styles and 3 different religions. You can also savour at the old markets famous for high quality spices, dry fruits and threads.
Trekking: Trekking is another great activity to undertake when visiting Kashmir. The mountains and valleys have an ideal landscape and provide opportunities for treks and hikes of various lengths, suiting all tourists. While scaling the terrain here, you will witness amazing weather and views that might seem too good to be true at the first glance.
Shopping: Shopping in Kashmir can be very exciting. In its bustling and colourful markets, you will find shawls, blankets, carpets, dry fruits, paintings, spices and other items that are exclusive to the region. There are many stores that offer the local woven cloth and cloth items and for any shopping enthusiast, Kashmir is like a toy store to a kid.
Best Time to Visit Kashmir
Kashmir is undoubtedly one of the most gorgeous destinations in India. A Kashmir honeymoon tour must be planned according to the season that will make your vacation and experience there extraordinary. Kashmir is a popular holiday destination for most of the year, with severe winter months experiencing fewer tourists.
The summer season in Kashmir is marked by pleasant and comfortable weather. Starting from March till June, tourists can enjoy the relatively chilly weather and enjoy activities such as a Shikara ride and explore nearby areas, usually included in Kashmir honeymoon tour packages. The monsoon season, from July to September, attracts many tourists despite the heavy rainfall, which enhances Kashmir's lush green valleys. The winter season in Jammu and Kashmir starts in October and lasts till February. Ideally, the best time to enjoy the beauty of Kashmir, tourists enjoy frequent snowfall, gondola rides, skiing and many other adventure activities in this season. There are several Kashmir tour packages for couples available with Veena World that you can avail for your next trip to Kashmir.
Other Kashmir Honeymoon details
You can find a lot of accommodations in Kashmir as per your budget and requirements with ease. If you wish to keep your Kashmir honeymoon package price to a minimum, you can choose from a number of hotels and homestays, and also the houseboats which offer a great holiday experience.
You should select the best Kashmir honeymoon package that allows you to get a taste of the local cuisine at some of the town's local restaurants and experience Kashmir in a memorable way.
Kashmir honeymoon package price ranges from low to medium to high depending on the number of days you wish to spend and the type of accommodation you want to stay at, for a scenic and peaceful vacation. Compare the price of our Kashmir tour packages for couples and get the best deal on your trip.