Darjeeling Honeymoon Packages
Darjeeling has a lot to do and see, traits that make it the perfect choice for a romantic getaway.
Spread over a mountain ridge, amidst lush green plantations, a Darjeeling honeymoon package has a lot to offer. As you stroll through the locales, gazing at mesmerising sunrises, surrounded by the untouched beauty of the hills, you will experience the old-world charm of Darjeeling, all of which make opting for a Darjeeling honeymoon package one of the best ways to begin a new chapter of your life with your partner.
For many decades, Darjeeling has enjoyed the title of a must-visit hill station and for good reason, after all, it isn't known as the 'Queen of the Himalayas' for nothing. Sloping tea plantations, a pleasing climate, the Himalayas standing as protectors, and spectacular scenery as far as your eyes can go; a Darjeeling honeymoon package is a decision that you can never regret. With all that the town has to offer, the price of a Darjeeling honeymoon package is more than worth it. If Darjeeling has been on your mind for your long-awaited honeymoon, Veena World has a great collection of specially curated Darjeeling honeymoon packages, available at cost-effective prices. Based on your price/cost preference, book your Darjeeling tour package for couples and get ready for an unforgettable trip. All the information you need regarding the cost of the Darjeeling honeymoon packages is available online at Veena World, to allow you to make an informed decision. After all, if you're booking a Darjeeling honeymoon package for a couple, you would want everything to be perfect!
Packages Coming Soon!
Currently, there are no package(s) found matching your holiday request.
Please try exploring our other available options by checking out trending destinations. Our dedicated Travel Experts are on hand to offer you an expert guidance and support throughout the entirety of your trip.
Reach out to us 1800 22 7979 or drop an Email at travel@veenaworld.com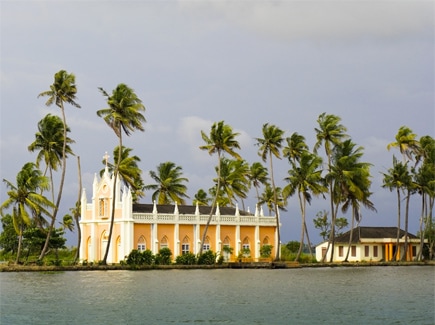 SUPER DEAL PRICE
(05 Oct 2023)

Last 1 Seat

Starts from

per person on twin sharing
Trending Indian Customized Tours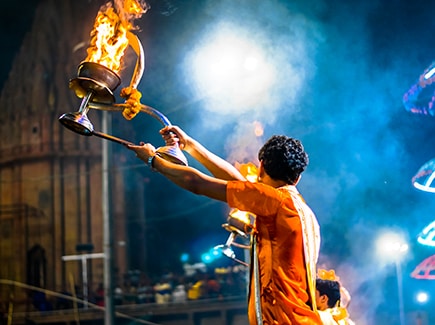 Starts from
per person on twin sharing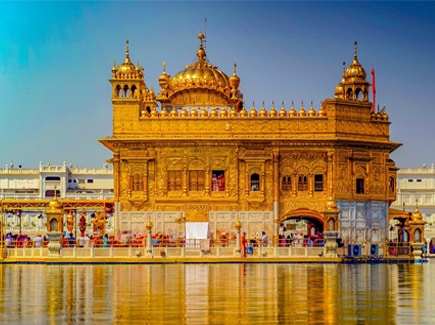 Starts from
per person on twin sharing
Veena World tour reviews
What are you waiting for? Chalo Bag Bharo Nikal Pado!
Honeymoon Special Sikkim Darjeeling Gangtok

"The tour code is SDHD120223/A It was a wonderful experience for us. All your arrangements were...

Read More

Sagar

Travelled in Feb, 2023

Honeymoon Special Sikkim Darjeeling Gangtok

"It was our first group tour and it was awesome.... We are taking lots of memories with us while goin...

Read More

Ankita

Travelled in Dec, 2022

Honeymoon Special Sikkim Darjeeling Gangtok

"The tour was great. We are very happy with veena world tour. The tour manager is very supportive. Th...

Read More

Suhel

Travelled in Mar, 2021
Darjeeling Honeymoon Frequently Asked Questions
We help you prepare for your trip and ensure an effortless and enjoyable travel experience.
3-4 days should be enough for exploring Darjeeling for a honeymoon. In 3-4 days, you will be able to visit the best tourist spots in this hill station, like Chowrasta Mall, Mall Road, Tiger Hill, ride the toy train on the Batasia Loop, the ropeway, Zoological Park, and much more. Visiting Darjeeling for a honeymoon is quite popular among newlyweds, and the destination has so much to offer that you will have a lot to explore regardless of how many days you spend there.
The winter season, from October to March is the best time to book your Darjeeling honeymoon package, which will allow you to experience the snowy, pristine beauty of this hill station. Though the summer season (April-June) is quite popular because of its cool temperatures, it is also tourist season and can get a bit crowded. On the other hand, most tourists tend to avoid the chilly winters of Darjeeling, which makes it a great time for booking a Darjeeling honeymoon package.
Yes. Being one of the most popular honeymoon destinations in India, it is completely safe to book Darjeeling packages for a couple. Of course, one should follow basic travel safety precautions as they would at any other destination, like avoiding secluded areas, not carrying valuables when sightseeing, etc. Additionally, when you book Darjeeling packages for couples from Veena World, you also get the assurance of 24X7 support from Veena World throughout the duration of your trip.
The cost of your trip will depend on several factors, such as the number of days you are planning to stay in Darjeeling, the mode of travel, the destinations you are covering, etc. The best thing to do is to book a Darjeeling tour package for a couple from Veena World, which will cover all aspects of your trip, from the travel and accommodation bookings to the meals, tour guides, etc. You can explore Veena World's range of Darjeeling tour packages for couples for one that fits your budget.
Yes. Plan your honeymoon in Darjeeling your way, with Customised Holidays by Veena World. Customised Holidays give you complete control over the honeymoon package, and you have the flexibility to choose the type of accommodation to be booked, the places you want to visit, the duration of the trip, meal choices, and even your day-to-day itineraries. The cost of your Darjeeling honeymoon package will depend on the inclusions you choose.
The best way to plan a honeymoon in Darjeeling is with Veena World, where you can find the perfect Darjeeling honeymoon package, the price of which perfectly fits your budget. With a well-priced Darjeeling honeymoon package from Veena World, you don't have to worry about the hassles of planning a perfect trip, as all details, like accommodation and travel bookings, meals, in-city travel to various destinations, itineraries, etc. will be taken care of and all you will need to do is pack up and get ready for a memorable honeymoon in Darjeeling.
Darjeeling honeymoon tour packages include a number of amazing places that you can visit with your significant other. The Kanchenjunga Waterfalls, Rabdentse Ruins, Khecheopalri, Tiger Hills, Lamahatta, Rock Garden, Sumendu Lake, the Japanese Peace Pagoda, and much more. You can explore the best of Darjeeling honeymoon tour packages at Veena World for itineraries that cover destinations that you find interesting.
Being one of the most popular honeymoon destinations in India, Darjeeling has a number of accommodation options, ranging from budget to luxury stays that you can choose from. From homestays to luxurious resorts, you can choose accommodation as per your preferences. Book your Darjeeling honeymoon package for a couple with Veena World, where you can choose, based on the accommodation included. Chauk Bazar, near Rock Garden, near Peace Pagoda, and the Mall Road are some of the areas you can consider for your stay.
If you are planning to visit Darjeeling for a honeymoon, you can book your package with Veena World for the best experience. Which are the best packages for you will depend on what you are looking for. However, the best packages should fit your budget and cover all the aspects of the trip, including your itineraries, tour guides, in-city travel, meals, etc. The package should also allow you to customise the plan, offer 24X7 support during the trip, cover all the spots and destinations you find interesting, and much more. Veena World, offering all this and more, has a range of holiday packages for Darjeeling for a Honeymoon that you can choose from based on your preferences.
Yes. You can include paragliding in your Darjeeling honeymoon package without worries as with the easing of travel restrictions, most tourist activities in the hill station have now been resumed. However, please note that due to the wind conditions, paragliding can be done only during the months from October to March, except in January and February when the winter chill is at its peak. So, if you book your Darjeeling honeymoon package during these months, you can try your hand at paragliding as well.
Get to know more about Darjeeling before booking your honeymoon packages
Your Darjeeling honeymoon package will take you to the state of West Bengal, to a small town that is situated at an altitude of 6,710 ft. in the foothills of the Himalayas. The beauty of the town once compelled British rulers to establish it as their summer capital. Darjeeling is known the world over for its tea, with scores of tea estates spread across the region. Darjeeling Tea is a staple beverage in many parts of the world and when you are going through the different costs for your Darjeeling honeymoon package, you can consider including a tour of a tea plantation in your itinerary as well. Equally enticing is Darjeeling's Toy Train, established under the Darjeeling Himalayan Railways. It has been attracting tourists ever since it opened and has even been declared as a UNESCO World Heritage Site.
Another aspect of Darjeeling honeymoon tour packages is that you will be able to gaze at the third highest peak in the world, Mount Kanchenjunga, which adds quite a surreal element to your tour. Darjeeling is a melting pot for many ethnicities, such as Tibetans, Nepalese, Gorkhas, Sherpas, Bhutias, as well as the native people of West Bengal.
During the British rule, the town was developed as a sanatorium and summer retreat. The Britishers also established many private schools, modelled after British schools, which continue to attract students from all over the country. With so many influences seen on every aspect of this hill community, a Darjeeling honeymoon package is an ideal way to discover all the nuances that make the town so special.
Experience Darjeeling On a Honeymoon
Honeymoon is the time when a couple gets to know each other better and what better way to do that than against the backdrop of stunning locales that you can explore with a Darjeeling tour package for couples. When a couple opts for a Darjeeling package, the slow-paced life of this Himalayan town provides ample opportunities to be enthralled and to enjoy an alluring vacation. Sip on a cup of steaming Darjeeling Tea and lose yourself in the magnificence of the mighty Himalayas. Or hold hands with your special someone and make your way through one of the several tea plantations. Don't forget to stop occasionally at the many roadside shacks to enjoy a bowl of thukpa or steamy momos.
The beauty of Darjeeling is that it hasn't given itself away too much to modernity. It retains most of its old-world charm as is evident in the way the locals go about their daily business, stopping to say hello and asking where you are from. Quaint little cafes and eateries serve authentic cuisine to gourmet fare that you can explore on your honeymoon. Darjeeling honeymoon tour packages from Veena World allow you to feel the real essence of the town. Get all the information regarding the cost of Darjeeling honeymoon packages online, explore the various itineraries, and book the one that is perfect for you and your partner. You can avail your Darjeeling honeymoon package from Mumbai, Delhi, Bangalore, etc. as well from Veena World and plan the perfect honeymoon!
Things to Do in Darjeeling during your Honeymoon
One of the reasons behind the popularity of a Darjeeling honeymoon tour is that it is a laid-back hill escape that allows you to discover the place at your own pace. When you are planning your Darjeeling honeymoon package, you would want to ensure that you cover all the important destinations and attractions that you and your partner would like to explore. Here are some of the best things to do that you can consider adding to your Darjeeling honeymoon tour package:
• Toy Train ride:
A Darjeeling package for couples isn't complete without a fun ride aboard the toy train. The toy train huffs and puffs, billowing steam and stops at charming little railheads. The train moves slowly, which gives you ample time to enjoy the magnificent views along the way. The Toy Train that started running almost two centuries ago now enjoys a UNESCO World Heritage Site status.
• Tiger Hill:
Even if you aren't a morning person, you should make an effort to catch the spectacular sunrise at Tiger Hill. As the sun makes its way up through some of the highest mountains in the world, casting golden sunlight on the peaks, all your early morning grogginess will vanish in a jiffy.
• Batasia Loop:
The terrain of Darjeeling isn't easy for just any train to navigate. This is how the Batasia Loop was created. Situated at Ghoom, the Batasia Loop lets you soak in some of the most stunning and panoramic views of the surroundings. The enthralling journey takes you through a tunnel, above the clouds, and around captivating green slopes. This is surely something you should not miss on your Darjeeling package for couples.
• Himalayan Tibet Museum:
The Tibetan refugees have had a huge influence over this hill community. Their influence is evident in the everyday life of this town and can be experienced on your couple package to Darjeeling. The Himalayan Tibet Museum attempts to raise awareness about Tibet, its people, and its culture. Although the museum is one big hall, it is replete with Tibetan texts, paintings, stupas, and religious scriptures.
• Himalayan Mountaineering Institute:
Considered to be one of the best mountaineering institutes in the world, this institute is dedicated to encouraging people to join the pursuit of mountaineering. This institute is another top attraction that can be included in your couple tour package to Darjeeling. In addition to the scores of aspiring mountaineers who come here to learn, it attracts a lot of tourists as well owing to its beautiful location.
• Darjeeling Ropeway:
With your loved one by your side, you would want to experience the completely arresting beauty of Darjeeling in its entirety. The Darjeeling Ropeway is India's first cable car system and has been in service for many decades. A ride on the ropeway is a great way to unwind on your couple package to Darjeeling. It rewards tourists with unmatched views of the valley as it travels from the North Point in Singamari to the Singla Bazaar. You would love the feeling when you are perched at a height of 7000 feet. When you are halfway through with the trip, the cable car halts for a while to allow you to have a snack or two at the many cafes here.
Before booking your dream honeymoon to Darjeeling, be sure to check out the prices for Darjeeling honeymoon packages online based on the tour duration and covered itinerary.
Best Time to Visit Darjeeling
The summer months from April to June are an ideal time to travel on a couple's tour package to Darjeeling. The weather is quite pleasant, and most attractions are open to tourists. The months from July to September are the monsoon season and the region experiences heavy rainfall. The winter months (October to March) can prove to be quite chilly and the temperature can fall sub-zero, you may, however, be able to get a great price for your Darjeeling honeymoon package. Book your Darjeeling honeymoon package from Mumbai, Delhi, or wherever you are for an experience of a lifetime!