Coorg Honeymoon Packages
Referred to as the Scotland of India, your honeymoon in Coorg will be as exotic and idyllic as it can get!
Cradled in the Western Ghats, Coorg is a quaint and tiny town in Southern Karnataka. Known for its spellbinding views, diverse wildlife, top-notch coffee, and the Kodavas, Coorg has so much to explore and experience. Especially when you are planning your vacation with your beau! This place is bound to add some extra magic to your newly-married life with the splendid Coorg honeymoon package that includes some adrenaline-pumping activities and also some rejuvenating tea trails.
Also known as Madikeri by the locals of Karnataka, Coorg offers some of the most exotic and refreshing views of its lush foliage of thick bamboo groves, sandalwood, and teak trees. Other than its magical sights, Coorg is also home to age-old temples, tombs, and monasteries depicting its rich cultural heritage. What makes Coorg so special is its hanging bridge and treetop shelters. No wonder Coorg tourism is thriving. Here, you get to experience nature at its best with your beloved here in Coorg! And if you wish to amble down paths twisting across the carpeted hills and lush pastures or simply snuggle around while sipping tipple by the campfire, Coorg is your best bet!
Packages Coming Soon!
Currently, there are no package(s) found matching your holiday request.
Please try exploring our other available options by checking out trending destinations. Our dedicated Travel Experts are on hand to offer you an expert guidance and support throughout the entirety of your trip.
Reach out to us 1800 22 7979 or drop an Email at travel@veenaworld.com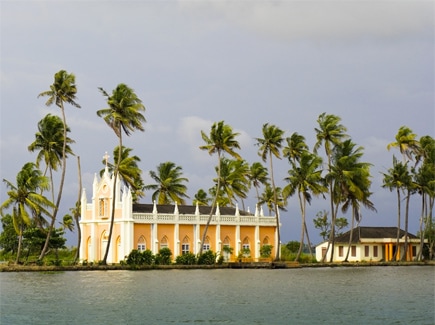 SUPER DEAL PRICE
Starts from
per person on twin sharing
Trending Indian Customized Tours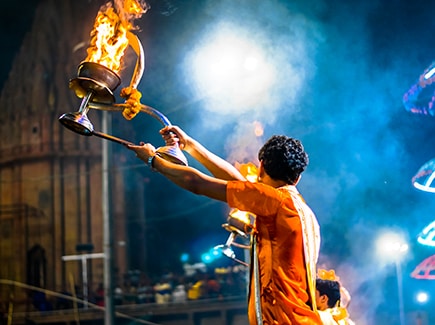 Starts from
per person on twin sharing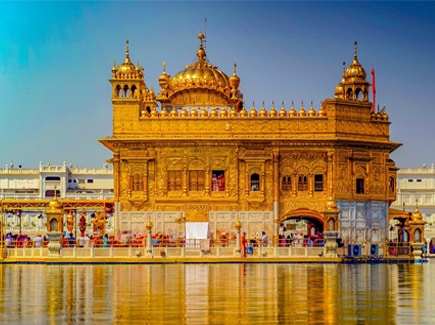 Starts from
per person on twin sharing
Veena World tour reviews
What are you waiting for? Chalo Bag Bharo Nikal Pado!
Honeymoon Special Coorg Mysore Bangalore

"Wonderfull experience. Enjoyed to the fullest. Prasad is very friendly and helpful. He made the tour...

Read More

Parth

Travelled in Feb, 2022

Honeymoon Special Coorg Mysore Bangalore

"The tour was very good and memorable. Food was excellent. Our tour manager Prasad chavan was very fr...

Read More

Parth

Travelled in Feb, 2022

Honeymoon Special Coorg Mysore Bangalore

"Heavenly trip to Banglore-Mysore-Coorg with a great support of the tour manager Prasad Chavan from ...

Read More

Rohan

Travelled in Feb, 2022
Get to know more about Coorg before booking your honeymoon packages
Coorg can be best explored on foot. This way, you get to witness its utter beauty in the most peaceful and tranquil way. With some of the best Coorg honeymoon packages, you will be able to stroll across the coffee plantations and you can even get to know how coffee is produced. You will come across a wide range of coffee types like Pure Arabica, Chicory mixed, or Robusta that come fresh right from the pastures. Maybe this is the reason why coffee in Coorg tastes different and a lot better. Pack them with you so that you can enjoy the rejuvenating aura all over again when you are back in your city. You and your partner will travel back to this enchanted place as soon as you sip on this magic! You can also hike up to Karnataka's fourth highest peak – Tadiandamol along with other hills of the Pushpagiri and Brahmagiri ranges. But if you and your partner wish to spend some time at leisure, Coorg also has some crystal-clear streams, cascading waterfalls, that make for splendid picnic spots.
Experience Coorg
The locals of Coorg are known for the love they have for food and liquor. While they refer to liquor as 'kudi,' food is known as 'kadi.' Most of them are pure non-vegetarians and like to cook their meat with a lot of coconuts, spices, and curry leaves. They relish these dishes with some boiled rice and rice gruel. Some of the most renowned Coorg dishes are Atti Payasa, Pandi Curry, Kadubu, and Baimbale. On the side, they prefer a spicy pickle made up of tender bamboo shoots. You may also taste the Mudrakani-Bengal gram chutney and Maange Pajji-chutney which is made of raw mangoes in curd along with some spices. We are sure that you and your significant other will fall in love with an authentic Coorg thali! So, be sure that your itinerary includes some amazing eateries.
Coorg has its roots buried deep into history and culture that ranges from various kings and rulers. The hamlet has a culture that is quite different from other parts of Karnataka. The main ethnic group and majority are the Arebhase Gowdas and Kodavas. It is said that they settled in the Kodagu from the time of the British Raj and when South Indian dynasties used to rule the place. Your Coorg honeymoon tour would be incomplete without having a close look at the Arebhase Gowdas and Kodavas and the lives led by them. You may come across people wearing an ethnic attire known as 'Kuppasathatti'. It was once the regular dress of Kodavas and Arebhase Gowdas. However, nowadays they only wear them for some special occasions like weddings or festivals. The people belonging to the Kodavas tribe also exhibit a soldier-like charm. This probably comes from their ancestors who led the life of warriors. They used to stay in jungles and fight invaders in order to protect their community.
Things to Do in Coorg
With untouched natural beauty, sprawling coffee and pepper plantations, quaint Tibetan settlements, stunning wildlife sanctuaries, and the River Cauvery flowing by, there is so much to do and explore when in Coorg. Here what you and your beau should include in your Coorg packages for couples:
Experience Tibet in South India
The Bylakuppe Tibetan Settlement is famously known as the 'Little Tibet of India' and is located in Bylakuppe. This is also the largest and oldest Tibetan settlement which has the largest Tibetan population outside Tibet. You can also come across the statues of Buddha, Padmasambhava, and Amitayus perched 30-ft high at the Namdroling Golden Temple in Bylakuppe. Here, if you listen closely, you can hear monks conducting the morning rituals, chanting the Buddhist hymns coupled with the sounds of bells and chimes. This is probably one of the serene sounds that you will ever come across, taking to an almost trance-like state. To turn this into a memorable experience, you can to the Tibetan market from where you can collect some souvenirs to remember your Coorg honeymoon.
Karnataka Forest department runs several camps that home to around 150 elephants. And if you wish to spend time with these sweet elephants, head to Dubare Elephant Camp. The fact that the elephants for Mysore Dussehra were trained here makes it quite a tourist attraction. You and your spouse can spend hours and hours looking at the elephants in their natural habitat. Here at Dubare Elephant Camp, you can also feed them and watch them splashing water while they take a bath in River Cauvery. Your Coorg honeymoon package price will be worth every penny for a sight like this!
Seek Blessings at Talacauvery
Now, this is a place that every newly-wedded couple should visit and must be a part of your Coorg trip package for couple. Pay tribute at the Cauvery River and seek blessings before you commence your nuptial life. This is where River Cauvery emerges from a spring. Dedicated to Goddess Caveriamma and Lord Agastheeswara, this temple is located atop Brahmagiri hill. It is considered extremely auspicious to take a dip here, particularly on holy days. And even if you are not so religious, this place is a must-visit owing to its mesmerizing view.
Spend Leisure Time at Raja's Seat
Fenced by various high and low-rise peaks, this garden was once the most sought-after spots of the Kings of Kodagu and that is how it got its epithet. And with verdant pastures, calm environment, sparkling fountains, and the golden rays of sunlight illuminating the place, what made this place so special that even intrigued the Royals. And on your honeymoon, do not forget to visit the place with your queen and enjoy the spectacular view of the sunset.
Best Time to Visit Coorg
Coorg is a year-round destination. This means that no matter when you get married you can head straight to Coorg for a pleasant and enjoyable vacation. However, if you are and your wife-to-be are adventure-junkies and would like to go for activities like trekking, October to March would be the best time to visit Coorg. And with that, you can leave all your worries behind while you plan your Coorg honeymoon tour package.