Andaman & Nicobar Honeymoon Packages
Blessed with enchanting nature and dressed in the tranquillity of turquoise waters, are the mystic islands of mysteries!
An expanse of sometimes emerald, sometimes sapphire, azure and turquoise in others, the Andaman and Nicobar Islands are the perfect destination for a cosy and romantic getaway. A honeymoon is indeed a special time to bond with your partner and you wouldn't want anything to spoil the feeling. A perfectly organised honeymoon package for Andaman and Nicobar will stun you with the unblemished natural beauty of the islands with the ocean completing the picture of a paradise. Far from the madding crowd, a trip to Andaman and Nicobar Islands creates indelible memories.
Walking barefoot on the pearly white-sand beaches, scuba-diving at the lagoons, exploring the marine life here or just watching the golden sun going down at the horizon, an Andaman honeymoon package is this and so much more. And if you want a holiday that truly takes you in its scenic fold, Veena World offers some of the best packages. You can check them out on our website and book from among the various Andaman Nicobar honeymoon tour packages online according to your price preferences.
Packages Coming Soon!
Currently, there are no package(s) found matching your holiday request.
Please try exploring our other available options by checking out trending destinations. Our dedicated Travel Experts are on hand to offer you an expert guidance and support throughout the entirety of your trip.
Reach out to us 1800 22 7979 or drop an Email at travel@veenaworld.com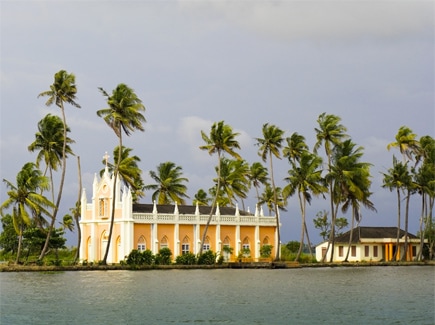 SUPER DEAL PRICE
(06 Jun 2023)

Last 1 Seat

Starts from

per person on twin sharing
Trending Indian Customized Tours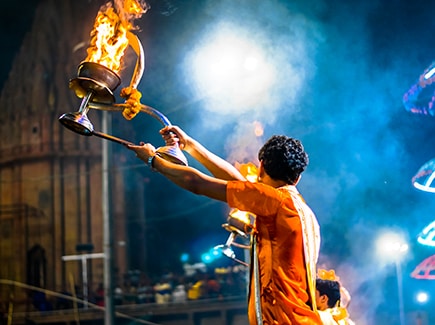 Starts from
per person on twin sharing
Our trips have touched hearts globally
what our happy travelers are saying
Honeymoon Special Andaman

"Andaman Trip Feedback : "We had the most amazing trip with Veena World. Couple trip andaman honeymoo...

Read More

Tushar

Travelled in Jan, 2023

Honeymoon Special Andaman

"Wonderful experience and managed well by tour manager. Thank you Veena World.

Dheeraj

Travelled in Dec, 2022

Honeymoon Special Andaman

"First of all a very big thanks and three cheers to our beloved Tour Manager Pranay Dada because of h...

Read More

Virendra

Travelled in Dec, 2022

Honeymoon Special Andaman

"The tour was amazing. The stay, food, sightseeing etc was all good. Hats off to the host Mr Pranay f...

Read More

Nandini

Travelled in Dec, 2022

Honeymoon Special Andaman

"It was good but you should do more nice things for couples to make them feel special on their life's...

Read More

Samiksha

Travelled in Dec, 2022
Andaman & Nicobar Honeymoon Frequently Asked Questions
We help you prepare for your trip and ensure an effortless and enjoyable travel experience.
You can check out the special Andaman Nicobar Honeymoon package from Veena World. It's a 7-day tour package that will take you across 4 cities on the islands. It includes flights, hotels, transport, sightseeing, and food. During your 7 days, you will visit Port Blair, Havelock, Neil Island, and Baratang. This way, you will explore all of the Andaman and Nicobar Islands. You will see some of the most beautiful beaches in India. And if you like, you can even enjoy water activities like a deep dive into the sea. A deep dive is always a mesmerising experience, one that you and your partner will remember forever.
Veena World has specially designed an Andaman and Nicobar honeymoon package. It's a 7-day tour package that will take you to 4 cities on the islands. You can check out the package and see what it includes. If it fits what you're looking for in a holiday package, book it at the earliest. If there are some changes you want in your package, you can always send in an enquiry to us. We will customise the package based on your requirements. If you have an entirely different package in mind, you can send in an enquiry regarding that as well. An executive from Veena World will get in touch with you at the earliest.
Absolutely! Andaman and Nicobar Islands is a renowned tourist spot and thus, one of the safest places in India. In fact, this is one of the reasons why many couples book an Andaman Nicobar honeymoon package. Each island in the region is quite small. Even if there is a petty crime, there is nowhere to run. Running and hiding on another planet is a lot of work. Additionally, due to the small size of the region, people know each other. They know tourists from locals. If they see someone unfamiliar or suspicious, you will know about it. If you are planning a honeymoon trip to Andaman and Nicobar Islands, do it without worry. You and your partner will have a great honeymoon there.
Andaman Nicobar has become one of the most preferred honeymoon destinations for newlywed couples for many reasons. With captivating sights, romantic weather, and serene beaches, Andaman is a place that provides couples with the comfort and privacy to spend quality time together. Andaman is a group of islands – all having unique scenic views, pristine beaches, luxurious resorts, and fun-filled activities. These islands help couples get a perfect start to a new life together. Havelock Island, Elephant Beach, and Jolly Bouy beach are some of the most popular tourist spots in Andaman. All these beaches have several beachside resorts and restaurants, serving as a relaxation spot for couples. Veena World's Andaman Nicobar honeymoon package will allow you to explore this famous island in the best way possible and give a perfect start to your new life.
Each season in Andaman has its own magic, and you will get to discover something new in every season. So, you can visit this tourist destination in any season all around the year. However, most people prefer visiting Andamans in September and October, the post rainy season, as the downpour makes the scene more pleasant, giving you a feel of fairyland. You can also choose to visit it in the summer season to enjoy an incredible tropical climate. If you want to enjoy sightseeing in pleasant weather conditions, visit Andaman Nicobar between October and May. Veena World's affordably priced Andaman and Nicobar honeymoon packages will allow you to enjoy your time like never before.
Guests who are in search of a memorable honeymoon package should consider Andaman and Nicobar Islands as their vacation destinations. This is mainly because these islands are the ideal place to spend some quality time with your partner. You can plan a trip according to your budget, duration of the vacation, place of stay, and type of activities that you might be interested in. Veena World honeymoon packages in Andaman and Nicobar Islands are created in such a way that you can enjoy your special time and have some fun along the way. You will get to explore various places and try new delicacies that will make your trip simply unforgettable.
Honeymoon tour packages in Andaman and Nicobar Islands are available in all price ranges. Be it a luxurious weekend getaway at a private beach resort or an adventurous week-long trip in various parts of these mesmerising islands, you can choose a travel package that suits your needs. Veena World also provides customisation to its guests so that they can book any one of the honeymoon tour packages in Andaman and Nicobar Islands and make changes in the itinerary as and when required, be it for affordable or luxurious tour packages.
Veena World provides the best honeymoon packages to Andaman and Nicobar Islands that include thrilling activities for couples to enjoy. You can expect a number of water sports included in your tour package. These include sea karting, snorkelling, banana boat riding, scuba diving, etc. To pump up your adrenaline more, you can participate in activities like sea walking and parasailing. One of the most exciting things that you can do on these islands is swim with elephants in the sea. Do make sure to choose one of the best honeymoon packages in the Andaman and Nicobar Islands so that you do not miss out on these unique experiences.
The ideal period for a honeymoon in the islands of Andaman and Nicobar is usually 4 to 5 days. However, if you want to completely explore the island, it might take up to 7 days. The couples can enjoy the time period of 7 days by exploring the grandeur of the island, partaking in activities they have always wanted to indulge in while spending quality time with their partner without having to hasten into anything. Check out the ideal Andaman tour packages for couples and enjoy staying in the cosiest hotels and have a memorable experience with your partner in the most romantic islands of India.
Andaman is a popular honeymoon destination due to its romantic atmosphere and peacefulness. This is reinforced by the fact that there are some truly stunning sites to explore in Andaman for a honeymoon. This tranquil tourist location features spectacular views, silky beaches, colourful reefs, clean and clear oceans, magnificent sunsets, gleaming sand, and green flora along the shores. Here are some of the best Andaman Nicobar Island honeymoon packages comprising destinations that newlywed couples can include in their itinerary. Places like Port Blair, Havelock Island, Diglipur, and Little Andaman are all worth a visit.
Popular Andaman & Nicobar Islands City Packages
Get to know more about Andaman And Nicobar before booking your honeymoon packages
The Andaman and Nicobar islands are a group of 572 islands that lie at the cusp of the Andaman Sea and the Bay of Bengal. These islands are divided into five broad categories - Great Andaman, Little Andaman, Ritchie's Archipelago, East Volcano Islands, and Sentinel Islands. It is a designated Union Territory and is made up of two island groups - The Andaman Islands and the Nicobar Islands. The honeymoon packages by Veena World promise you the best Andaman destinations.
These islands have quite a bit of history attached to them too. The Sentinelese people are the original inhabitants of the islands and have lived a life of a recluse for thousands of years. In the subsequent centuries, the islands were ruled by the Chola Dynasty as well as by the British and Danish Colonial powers. And for all of its rulers, the region was used as an important and strategic naval base. The dreaded penal colony called Cellular Jail or Kaala Paani that was established by the British was used for jailing Indian freedom fighters from the Indian sub-continent. The incarceration here was notoriously known as Saza-e-Kalapani. Couples can explore the history of the place by taking an Andaman tour package for couples.
Port Blair is the capital and administrative headquarters of this Union Territory. Bengali is the most commonly spoken language here.
Experience Andaman & Nicobar On Your Honeymoon
Along with the beaches, there is a lot on offer for couples on Andaman packages. The islands have a thriving tourism industry that attracts travellers from the world over. Apart from the quintessential sunbathing on the beach, there's a lot to be excited about. With a multitude of adventure activities such as snorkelling, parasailing, scuba diving, canoeing, there's never a dull moment with your loved one by your side. Add to it the sumptuous spread of fresh seafood and you have a fulfilling trip.
Havelock and Neil Islands are by far the most popular destinations included in Andaman Nicobar package for couples. The islands are also home to India's only active volcano called Barren Island. Explore the ancient way of life that peeps through every now and then from the modern facades. Port Blair is a city abuzz with the thrills of modernity while being deeply rooted in its native culture and colonial heritage.
You can attempt to catch a fleeting glimpse of miles and miles of surreal natural beauty, untouched and unspoiled by going online and checking out the Andaman Nicobar honeymoon packages from Mumbai as well other cities like Kolkata, Vishakhapatnam, and Chennai.
Things to Do in Andaman & Nicobar during your Honeymoon
With over 8000 sq. km of total area and only a few parts inhabited while the others are frozen in time, a holiday in this far-flung land promises to be a complete surprise. By taking our Andaman and Nicobar package for couples, you will be spoiled for choice as you try to decide whether one island is more stunning than the last.
At Veena World, you do not have to worry about missing out on anything as we design the most exclusive Andaman honeymoon package itinerary. We have handpicked a few destinations that could be included in your excursion.
Havelock Island: Havelock Island was recently renamed as Swaraj Dweep. This island is a haven for adventure enthusiasts and nature lovers alike. Sapphire waters of the ocean, soft to the touch white sand beaches, patches of lush forests and mesmerizing corals add to the charms of this island. On your Andaman honeymoon tour, enjoy some underwater explorations with scuba diving and snorkelling and indulge in the local cuisine making use of fresh seafood. Two of the most loved beaches-Radhanagar and Vijaynagar are on this island. Feel the sand grains slip through your toes while you take a leisurely stroll on the beach while watching the amber sunset together.
Neil Island: Check on Andaman Nicobar honeymoon packages online on Veena World's website to plan a wonderful trip to Neil Island. Also known as Shaheed Dweep, Neil Island holds its own charm for couples on an Andaman tour. With enchanting paddy plantations with coconut groves playing hide and seek and huge fruit orchards, life here seems to have an unhurried pace of its own. With your partner by your side, enjoy a walk on the natural pathways. Pick up a cycle and soak in the sounds and vibes of this rustic place.
Port Blair: Almost all Andaman honeymoon tour packages include the capital city of Port Blair, which reminds you of an era gone by. Colonial remnants remind you of the British and Danish presence in the place. Not to be missed is the Cellular Jail or Kaala Paani prison, a grim reminder of one of the darkest periods of Indian history. The jail was used to incarcerate political prisoners and freedom fighters and to keep them in solitary confinement, in the dark. But the towering walls of the jail couldn't crush the patriotic spirit of the prisoners. Not to be missed on your Andaman trip package for couples is the Samudrika Marine Museum that showcases local marine life. Chidiya Tapu is a great place to watch indigenous birds and a gorgeous sunset. Do not forget to get souvenirs for your friends and family back home at Aberdeen Bazaar. Ross Island, a 1.5 km ride from Aberdeen Jetty, is replete with Victorian ruins. The crumbling colonial buildings are a testimony to the erstwhile administration of the British.
Diglipur: The sparsely populated Diglipur area is home to a world-famous turtle-nesting site as well as Andaman's highest peak. The network of limestone caves provides a hint of mystery on your Andaman and Nicobar Islands honeymoon package. With the area being still relatively untouched by the onslaught of tourism, Diglipur offers some quality time for couples on their honeymoon.
Best Time to Visit Andaman & Nicobar