Spa Vacation Packages
Wellness is all about healing, refreshing, and rejuvenating your mind, body, and soul. And what better way to combine leisure and wellness than a getaway to a spa destination on your next vacation?
In our fast-paced life, with added pressures and responsibilities, we are getting farther away from our inner selves. Planning your next vacation with spa vacation packages is a great way to allow your body, mind, and soul to unwind away from the stress of daily life. As jobs become more competitive and life become busier, one needs to plan and take regular wellness breaks. At Veena World, you can explore a wide range of spa travel packages to the most serene destinations for a vacation that you won't forget.
In recent times, spa tours have become quite popular among travellers. They offer you an amazing way to awaken your senses and revitalise your mind amidst some of the most idyllic settings all over the world. From thermal spas to luxurious ones, at Veena World, you can find some of the best spa vacation deals online, which promise to offer you the best experience. Spa travel packages combine spa treatments, wellness activities, and healthy cuisine to create the perfect vacation for you to relax and rejuvenate.
Spa Vacation Packages Travel Packages
| Spa Vacation Packages | Day/Night | Price |
| --- | --- | --- |
| Wellness Retreat at SwaSwara Gokarna | 4 Days | ₹55,000 |
1 Spa Vacation Packages Holiday Packages
Showing 1-1 packages from 1 packages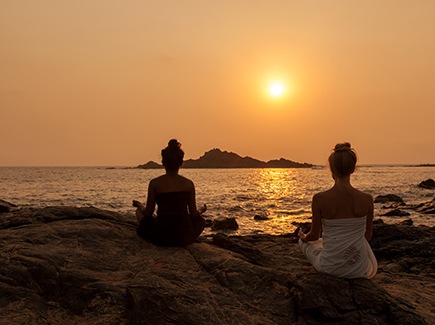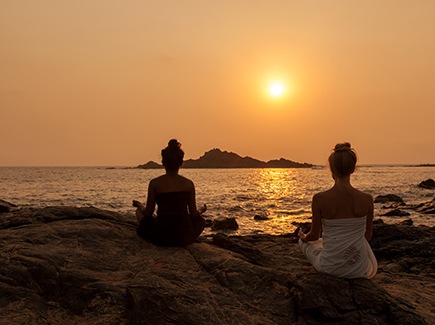 CUSTOMIZED HOLIDAYS
SHKA39
Get to know more about Greece before booking your tour packages
From the Hammams of the Middle East to Ayurvedic spas- the world's oldest known health practice, from day spas offering cosmetic services to medical spas that involve non-invasive medical procedures, the scope of spa tours is endless. When you think of a spa, the general idea that comes to mind might be a cosmetic treatment or a body massage. While spas do offer these services, spa tours are more about creating an escape for you where you can recharge your batteries and return ready to face daily life anew.
Spa holiday packages to the most beautiful destinations are more about you and your well-being than about exploring a new destination. They involve all aspects of wellness, including your meals, activities, etc. Booking spa travel packages is one of the best ways to ensure that for a few days you will be able to concentrate completely on ensuring your own well-being. From having a bath in a natural spring or seawater believed to contain medicinal and healing properties to getting a volcanic rock treatment and practising yoga and meditation, spa tours can be customised based on what you need. As the world is waking up to the benefits of combining vacations and spas, there are more and more options being offered for the same. Even if you don't have too much time to spare, you can opt for spa weekend getaway packages online to unwind.
Benefits of a Spa Vacation
When you feel better from within, it shows on the outside. There are so many benefits of different kinds of spa getaway packages that it depends upon what you are looking for! There are specialised wellness centres that offer specialised packages, such as relaxation and de-stress, weight loss, anti-ageing, treating insomnia, pains and aches alleviation, and skin treatments among many others. While you can very easily visit a spa on a day off, the whole premise of spa getaway deals is that they offer a complete escape. You head out towards a beautiful destination that not only offers wellness treatments but also promises an ambience that is perfectly suited for rejuvenation. Veena World has a huge collection of weekend spa getaway packages for you to choose from. Promising the best of treatments and accommodation at some of the most beautiful destinations that ensure the complete recovery from the ravages of everyday life, spa trip deals by Veena World simply cannot be missed! Based on your preferences, budget, etc., you can choose the perfect spa holiday packages from Veena World or customise them even further!
Types of Treatments
A spa and wellness centre may offer one or more specialised treatments. Most of them adopt a holistic approach to wellness. Some of the popular spa treatment categories are:
Spa centres that specialise in skin treatments may make use of traditional therapies like Ayurvedic facials, improving skin glow, as well as non-invasive medical procedures like Botox, skin lightening, skin tightening, facelifts, anti-pigmentation, chemical peels, scar removals, etc. If you are going for a medical procedure on your spa tour, do make sure that it is performed by a licensed medical practitioner.
These spas are mostly for detoxification and are among the best spa getaway deals. From saunas to deep body exfoliation and cleansing, there are a lot of treatments you can opt for.
Ayurveda is an ancient science that is built on the premise that all living creatures have a 'dosha', which is the combination of the energies of water, fire, and earth, called "Vata", "Pitta", and "Kapha". In Ayurveda, an optimum healthy lifestyle can be maintained when we achieve dosha balance. An Ayurvedic spa treatment can combine body massages with therapeutic oils that are suitable for your dosha. There are plenty of Ayurveda centres in India and getting spa trip deals for the same will not be hard. Ayurveda can offer you detoxification, cleansing, building immunity, and improving overall well-being. Most Ayurveda spa retreats offer yoga as well.
These spas are either developed around a natural mineral spring or make use of mineral-infused spring water sourced from elsewhere. If the natural source is a naturally occurring hot water spring, the spas are known as thermal spas. The water, rich with mineral properties, is believed to heal pains and aches. planning weekend spa getaway packages to a thermal spa can be a great idea.
These spas are also at times called 'pampering spas' and their sole aim is to provide the guests with a relaxing time. Spa vacation packages to such destinations offer treatments that usually consist of massages, body scrubs, and other feel-good procedures.
At these spas, the main focus is on improving your physical health. The schedule is usually divided into workout sessions, dietary advice, and personal fitness counselling. The workouts could be anything from strength training, yoga, Zumba, Pilates, Tabata, and cardio to mixed martial arts. Special 'healthy' and calorie-counted menus are prepared to take care of the guests' diet.
Spa and wellness centres do not just take care of you holistically, they also guide you towards mindfulness and positivity.
Choose Veena World for spa vacation packages
Veena World understands that to prevent burnout, regular de-stressing is required. When a person takes care of themselves holistically, only then can true wellness be achieved. When stress gets the better of you, spa getaway packages by Veena World, offering a wide range of treatments and therapies for you to relax and de-stress and get ready to face the world, are the best decision you can take.