Rail Journey Tour Packages
Rail journeys have always been and will always be equated with nostalgia. They have the power to take us back to a simpler time.
Trains have never been just about being a mode of transport and train journeys have never been about the destination alone. Travelling by train is an experience and the experience stays on with you for a lifetime. Before our lives became entangled in the fast pace of the world and before the now-ubiquitous airplanes took over, a journey to any place away from home meant train holidays. Even now, it is hard to deny the nuances that travelling by train brings. The difference is that today, apart from taking a train to reach some destination, people are increasingly opting for cost-effectively priced railway tour packages online, where the train ride is a part of the experience. While some head out for train holidays for the unique experience they offer, others hope to recapture the thrill of older times. Animated discussions on anything from politics to cricket, endless cups of tea and the occasional snack at a station, and if you happen to win the coveted window seat, you can watch villages, rice fields, and various natural landscapes fleeting by. The thrill of a train ride can never be matched. It is like an old album, the photographs may fade but the memories never go away. From a train that takes you across the Golden Triangle of India to a train journey in the Switzerland Alps, there are so many options available today that it won't be difficult for you to find the perfect trip for you.
Packages Coming Soon!
Currently, there are no package(s) found matching your holiday request.
Please try exploring our other available options by checking out trending destinations. Our dedicated Travel Experts are on hand to offer you an expert guidance and support throughout the entirety of your trip.
Reach out to us 1800 22 7979 or drop an Email at travel@veenaworld.com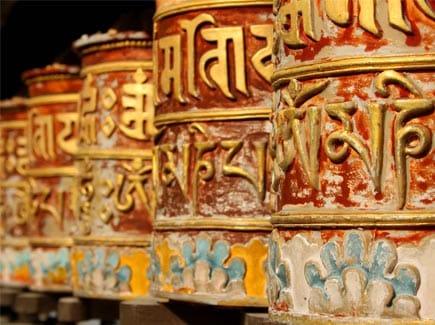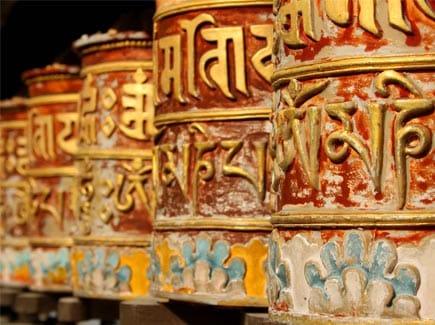 CUSTOMIZED HOLIDAYS
SHSD2
Starts from
per person on twin sharing
About rail journeys
The idea of setting up a railway system in India began somewhere in the early 1830s. The country's first train was the Red Hill Train which was built by Arthur Cotton to ferry granite from Red Hill to Chintadripet and the first run took place in 1837. The first passenger train ran from Mumbai to Thane in 1853. And since then, the Indian Railways have been ferrying millions of passengers each day. Indian Railways is the fourth largest railway system in the world with 50% electrified routes. Apart from India, there are many other parts of the world where trains are quite popular as well. Many European countries have developed their railways to attract tourists to opt for train tour packages to explore their majestic natural beauty. And out of all these nations, among the most popular are train tours in Switzerland. The Glacier Express that started operations in 1930 is also known as the world's slowest express train. It is one of the most well-known routes in the country. Train travel in Switzerland is incomplete without a ride aboard the Glacier Express. Apart from the Glacier Express, another one of the most enjoyable Switzerland train journeys would be aboard The Golden Pass Line that connects the centre of the country with the shores of Lake Geneva. You can find several cost-effectively priced train tour packages online at Veena World that will take you aboard some of the best trains in the world for an unforgettable experience.
The transformation of train journeys
Railway tour packages available online at Veena World offer you the perfect combination of the excitement of the train journey and the many attractions that the destinations have to offer. Whatever be your reason to undertake a train journey, a comprehensive railway tour package by Veena World can greatly elevate your experience. In the good old days, a train journey was mostly about travel and reaching a destination. The best train trips, of course, are with either friends or family. No matter how much fun you had aboard the train, earlier it was all about reaching your destination. Then slowly, life took over and everyone lost touch with train travel as flights became cheaper and the need for faster travel could not be ignored. But after a while, as it happens with all nostalgia, the train came back into minds to remind people of simpler times and happy memories.
From being a simple mode of transport, a train now doesn't only take you to a destination, but it also takes you back. Whether it is train journeys in Switzerland or through the Japanese Alps, train rides are no longer a way to travel, as they have become a journey in themselves.
Things to keep in mind
When travellers opt for train tour packages, they can let go of all the hassles of booking train tickets and organizing the vacation separately. From the regular AC trains to super-luxurious ones, there are a variety of options available for you to choose from. Some Indian railway tour packages take you to destinations with abundant natural beauty such as Ooty, Shimla, and Darjeeling, while other train tour packages let you explore the enchantments of the deserts and the royalty in Rajasthan. And then again, there are historical train tour packages that take you to cities with deep roots in the past, such as Delhi and Agra. Likewise, train rides in Switzerland would take you through some of the most spectacular natural landscapes in the world, through the Swiss Alps, divine lakes, and quaint little towns and villages, offering world-class services to boot. This is one of the reasons why Switzerland train tours are so popular among tourists all over the world.
While a normal holiday package is usually focused on the destination and includes the transportation (any mode), accommodation, sightseeing, activities, etc., when it comes to a railway tour package, the mode of transportation is fixed, i.e. the train in this context. And the destinations are often near the railheads.
Whether it is in India or abroad, proper documentation is necessary in order to board a train. Here are a few things that you should keep in mind:
Booking a train ticket: Depending on the destinations that are included in your plan and on your preferences and budget, it is very important to book your tickets well in time.
Check online: Before choosing any package or train journey, it is important that you thoroughly check out the itinerary, the destinations covered, price stipulations, etc. to ensure you are well-prepared for the vacation.
Research: Every country has its own laws and regulations for transport. You can easily find them online. Guidelines on the number of items of luggage allowed onboard, documents required, items that aren't allowed, etc. will help you avoid any hassles later.
Pick up common phrases: If you are travelling to a country with a different language, a few basic everyday phrases can help you be more at ease during your travels.
Proper documents: For Indians travelling within India, a copy of the tickets and a government-approved identity card is required to be shown to the ticket examiner. For a foreign visitor traveling within India, a valid passport/visa and the tickets have to be produced. This holds true for Indians travelling overseas as well. For instance, if you chose train travel in Switzerland, you'll have to show your passport and Schengen visa. It is advisable to make multiple copies of the same and carry them in separate bags.
Maintain a separate folder: Carry important documents such as passports, copies of tickets, visa copy, emergency contact numbers, etc. in your carry-on baggage in an easily accessible place. This way, you won't have to go through the trouble of opening your main luggage for producing the documents every time.
Keep your luggage/tags safe: In Indian trains, you are supposed to keep your luggage with you and you are supposed to be responsible for the same. On the other hand, many trains have separate luggage cars where you can stow your belongings and get tags in return. Whatever the case, managing your luggage and/or tags is important to ensure you don't face any issues during your trip.
Adhere to the timings: Be vigilant about the arrival and departure timings of the train as well as the halt time at stations. If you are getting down at a station to get a snack, always keep an eye on the clock.
Choose Veena World for railway tour packages
Veena World has made its mark in the travel and tourism industry by being the pioneers in customised holidays. We strive to carry out our patron's wishes and needs to the best of our abilities. And in return, we have earned our clients' trust. We have many affordably priced tour packages that take you on some of the best train journeys and all you have to do is find the most suitable one.