Turkey Honeymoon Packages
Bestowed with unimaginable beauty, Turkey is where picturesque backdrops and unforgettable landscapes come together.
A country with scenic views of turquoise blue oceans, plenty of archaeological sites marked by the long-gone presence of ancient empires and civilisation, and colourful marketplaces – Turkey has it all. Whether you are flying on a hot air balloon in Cappadocia or sailing a cruise in the majestic Bosphorus Strait, it's the dreamiest way to celebrate the beginning of a new journey with your significant other. As a tourist attraction with unique natural wonders in almost every corner, Turkey offers everything to make your first holiday with your spouse unforgettable. If you are in Turkey on your honeymoons, the country has a romantic & unique holiday experience for couples in exotic destinations with a relaxing vibe on offer. From the beautiful coastlines to the majestic islands of Cappadocia, Turkey has become a honeymooner's ultimate paradise. If you choose a Turkey Honeymoon package, you may enjoy great deals along with best-in-class assistance during your entire stay, from accommodations to sightseeing, everything. Our Turkey honeymoon packages are priced affordably so your budget is well taken care of. This destination has plentiful appealing romantic places for couples to visit & make uncountable memories. Turkey is a must to visit for your honeymoon. Make sure to choose our well-planned itinerary so you have a memorable & magical honeymoon.
Packages Coming Soon!
Currently, there are no package(s) found matching your holiday request.
Please try exploring our other available options by checking out trending destinations. Our dedicated Travel Experts are on hand to offer you an expert guidance and support throughout the entirety of your trip.
Reach out to us 1800 22 7979 or drop an Email at travel@veenaworld.com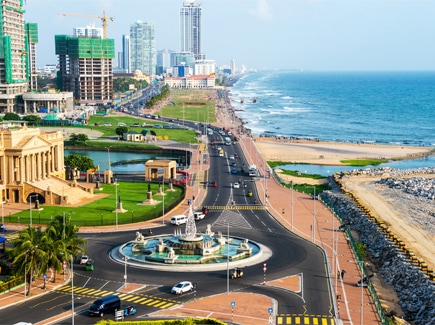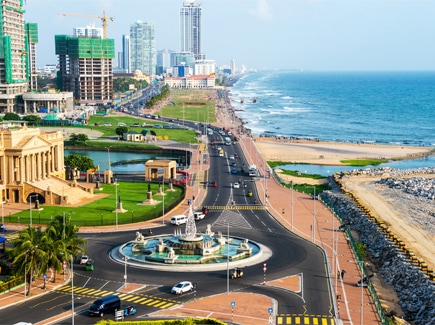 SUPER DEAL PRICE
(14 Dec 2023)

Last 6 Seats

Starts from

per person on twin sharing
Trending Indian Customized Tours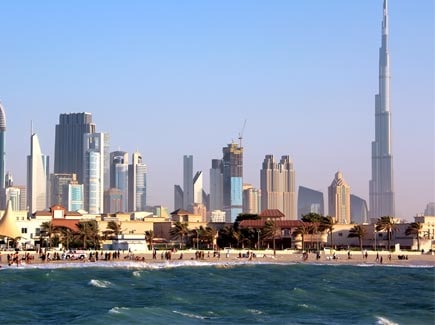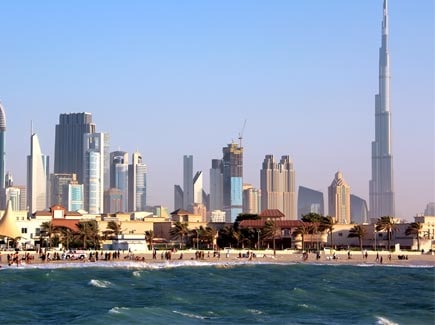 CUSTOMIZED HOLIDAYS
SHDZ1
Starts from
per person on twin sharing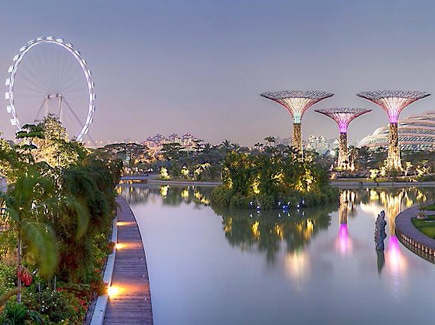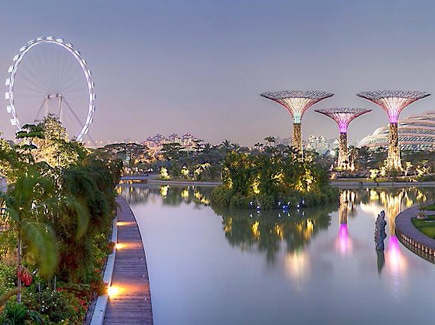 CUSTOMIZED HOLIDAYS
SHSG11
Starts from
per person on twin sharing
A visit to Turkey for a honeymoon is an experience of a lifetime. After the wedding ceremonies, a honeymoon is a time for you & your partner to relax and unwind, spend quality time with each other and bond. What could be better than Turkey for a honeymoon? You should not dismiss the idea of visiting this exquisite country of love to celebrate your marriage. If you are constantly thinking about the expenditure of the trip then don't worry as the cost of a honeymoon in Turkey will be next to nothing when you choose Veena World. Enjoy your honeymoon with our cost-effective Turkey couple packages. Apart from building an itinerary for you, we will take you to the most romantic destinations in Turkey, and get the best activities & excursions arranged for you so that you can make those memory-making moments count. With every aspect of your trip taken care of, you can enjoy the thrill of being newly married without any last-minute worries. It is advisable to plan your trip a little early so that the best deals & discounts can be availed.
A little about the destination
Turkey has something to offer to each of its visitors and thus, is one of the top travel destinations in the world. Turkey is rich in history while the perpetual coastline of Turkey makes the most lovely sea shores, so you can expect your experience to be a wholesome one. The vast variety of scenic beauties, incredible food, and the unparalleled hospitality of the locals, make Turkey perfect for a honeymoon. A cost-efficient couple package to Turkey can be booked from Veena World. Our Turkey honeymoon packages include some of the most adventurous and fun activities for couples like hiking, riding hot-air balloons, paragliding, and kayaking. Ephesus, the blue mosque and the seven churches of revelation are a few of the archaeological wonders that can be explored on your honeymoon in Turkey. Owing to the current conversion rates, the cost of a honeymoon in Turkey is extremely affordable & can be easily booked without making a hole in your pocket. Couples can have a relaxing & rejuvenating honeymoon in this beautiful country.
Best things to do when in Turkey for Honeymoon
To kick start your honeymoon in Turkey, visit these places with your partner and make sure to include them in your Turkey honeymoon itinerary to make your holiday count:
City walk in Istanbul
Istanbul, also known as the imperial city, is a must-visit when in Turkey. One of the most romantic things a couple can do is to take a stroll around the historic city, owing to its amazing weather throughout the year. The city has beautiful architecture, vibrant nightlife, and extraordinary cultural experiences on offer. Honeymooners can have uncountable memories here by catching a sunset on the Galata Bridge, taking the Bosphorus cruise to explore the whole city and so much more. The best months to visit Istanbul are September and November.
Ride a hot air balloon in Cappadocia
The best way to explore the magic of whimsical Cappadocia is on a hot air balloon. It's best to opt for a ride early in the morning to enjoy the panoramic view while the sun rises above the rocks. It gives you an experience of a lifetime with the love of your life and is one of the best things to do when you choose Turkey for your honeymoon.
Visit the hill of Pierre Lotti
Pierre Loti Hill is located in the Eyüp Sultan district, above Eyüp Sultan Mosque. From the location of the hill, you can see the two sides of the Golden Horn. A hike up the hill to Pierre Lotti welcomes you with surreal views. One can also go up & down the hill with cable cars which gives additional beauty to the view. There are a lot of restaurants with a lovely ambience, where you can have a dinner date with your partner. A date with your spouse can never go wrong.
Cycle along Büyükada island
Bike around Büyükada Island to escape from the city crowd, pass the beautiful streets with mesmerising natural beauty & breathe in the sweet air of the pine trees with the companionship of seagulls. Dine in for a grand breakfast at Café Pasticceria with your partner. You can thank us later.
Marmaris
Marmaris is a perfect destination to visit for a honeymoon in Turkey as this place includes adventure, thrill, and leisure. From romantic beaches to lit nightlife, it will add fun to your romantic vacation. There are romantic cruises that you can explore with our Turkey couple package. This beach town of Turkey has several hotels with all the luxury, ensuring you a pleasant stay. To explore this attractive place with your beloved, do plan a visit to Cleopatra Island and Marmaris Castle.
Best Time to Visit Turkey for Honeymoon
With numerous mountains, desserts, and seashores in this heart-pleasing city with diverse offerings, there will always be something to explore in Turkey, no matter the time of the year. But you can keep a note of the season and climate before planning your trip. April, May, September, and October are pleasantly warm with temperatures of twenty to thirty degrees celsius. These months make the best time to visit Turkey. The summer months (June to September) are extremely hot with temperatures reaching mid-thirty on the south coast. Sun seekers flock to the Mediterranean coast in the summers so you can expect a bustling crowd. Istanbul & Cappadocia are unpleasantly warm in summers so it's best to explore the cooler green island of the Black Sea Region.
Spring & fall are a pleasant time of the year to visit almost everywhere in the city and the temperature is not too hot so you can enjoy pleasantly warm weather while having an al fresco supper with your partner. Spring and fall make for the best time to enjoy activities like hiking, sightseeing, and experiencing other cultural events in the city.
Winters in Turkey are chilly with occasional rains and there is better availability of hotel rooms with fewer crowds. One can be mesmerised by the snow-covered valleys and cosy Turkish cafes during the winters. If you are there in winters, do try Kestane; you will be blown away!
A place filled with serenity, Turkey can be quite an exciting experience for newlyweds on their honeymoon. Turkey is one of the most romantic places, a perfect destination to start a new journey of life with your significant other.