Thailand Honeymoon Packages
A land where travellers lose track of time in the gossamer turquoise waters, unbelievable beaches, mysterious caves, magnificent temples, exhilarating nightlife, and an acclaimed culinary scene.
Welcome to Thailand! Thailand, the land of smiles, has emerged as one of the top tourist destinations in the world. A Thailand honeymoon tour can be as laidback or as adventurous as you want it to be. Couples on a Thailand honeymoon package fall in love with the eclectic mix of allurements that present itself on a honeymoon to Thailand. From beaches that are simply out of this world to coral reefs, from dense forest covers to hidden caves, from the serenity of Buddhist temples to the electricity in its nightlife, Thailand promises to be a revelation to couples on a Thailand package. With a waiver of Visa on arrival fees, more newlyweds from India are opting for Thailand honeymoon packages than ever before. Thailand is ultra-modern and deeply traditional at the same time and this unique juxtaposition makes it quite attractive for couples on a Thailand package. Thailand is quite affordable, and you can get a fair idea about the cost of Thailand honeymoon packages on Veena World's website. Browse through the listed Thailand honeymoon packages online, select one based on its cost, interests, etc and book conveniently. And be ready to be welcomed into this wonderland with a 'Sawatdee-Kah' or may be a polite 'Sawatdee-Krup'.
Packages Coming Soon!
Currently, there are no package(s) found matching your holiday request.
Please try exploring our other available options by checking out trending destinations. Our dedicated Travel Experts are on hand to offer you an expert guidance and support throughout the entirety of your trip.
Reach out to us 1800 22 7979 or drop an Email at travel@veenaworld.com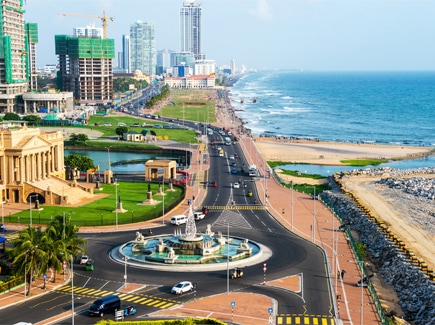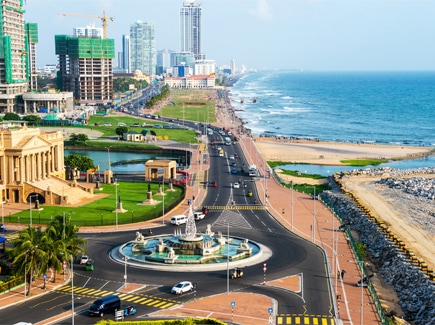 SUPER DEAL PRICE
Starts from
per person on twin sharing
Trending Indian Customized Tours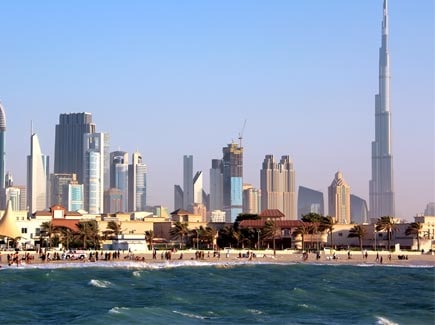 Starts from
per person on twin sharing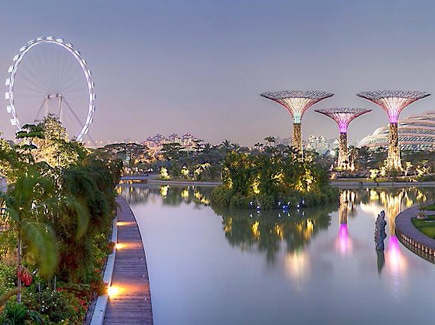 Starts from
per person on twin sharing
Our trips have touched hearts globally
what our happy travelers are saying
Honeymoon Special Thailand

"1st of thank you so much Veena world.. you make my honeymoon more special.. and specially thanks to ...

Read More

Siddharth

Travelled in Mar, 2023

Honeymoon Special Thailand

"Tour feedback from Mamata Thakur & Rahul Salunkhe : Dear Kamlesh & Veena World Family, Fantastic ...

Read More

Mamata

Travelled in Feb, 2023

Honeymoon Special Thailand

"Feedback : Sawatdee krap / sawatdee khaa 🙏🏻🙏🏻 * Why we choose veena world * We searched for...

Read More

Manoj

Travelled in Feb, 2023

Honeymoon Special Thailand

"Trip experience : This is siddhant karekar returning from honeymoon thailand tour. I am full of mem...

Read More

Siddhant

Travelled in Jan, 2023

Honeymoon Special Thailand

"Dear Veena World I truely understand the difference between joy and gratify by honeymoon couple spec...

Read More

Snehjit

Travelled in Dec, 2022
Get to know more about Thailand before booking your honeymoon packages
Thailand is now officially known as the Kingdom of Thailand and was earlier known as Siam. This Southeast Asian country is located on the Indochinese peninsula. It is a constitutional monarchy, which means that although the country has a monarchy and the monarch is the head of state, all constitutional duties are disposed of by an elected government. The current king of Thailand is Vajiralongkorn (or Rama X), who has reigned since October 2016. You can see huge posters and cut-outs of the king all over the country and especially in Bangkok on your Thailand honeymoon package. The majority of the population follows Theravada Buddhism and the most widely spoken language is Thai.
The geography of the country boasts of many natural wonders. From rocky cliffs to jagged mountains, from waters that are turquoise in some parts, azure in others, from a smiling Buddha peeking out from behind the façade of a forest to locals yelling excitedly to sell their produce at the floating market, a Thailand honeymoon is an experience of a lifetime. In stark contrast is the hustle and bustle of the megacity of Bangkok. With the neon-lighted skyscrapers lighting up the night sky, the many open-air pubs and restaurants with live music, street hawkers selling anything from fresh fruits to fried octopuses, the locals and expatriates jostling for space on the footpaths and metro trains, a Thailand trip package takes couples from one end of the spectrum to the other. Veena World's Thailand honeymoon packages celebrate these dizzying contrasts and guarantee the best Thailand honeymoon packages for a worry-free holidaying experience.
Experience Thailand on a Honeymoon
Thailand's thriving culture is the result of influences from many other cultures, especially from its neighbouring countries and as you go to the different parts of the country, the culture, dialects, the cuisine also change. While big cities like Bangkok are more commercially driven, the interiors are more rustic and pristine. That's where all the magic lies on a Thailand holiday package for couples.
Things to Do in Thailand during your Honeymoon
Thailand sees all kinds of travellers wishing to experience Thai magic. You can find honeymooners, families, groups of boys and girls-all excited for a good time.
• Phuket:
One of the favourites on a Thailand honeymoon package, Phuket is an assortment of entertainment and leisure activities. The presence of an airport here has helped its accessibility to a large extent. With numerous stunning beaches in its kitty, Phuket sees a steady influx of couples on their Thailand holiday package. Patong Beach, at the heart of the city, is the hub of activities and the partying never really stops here. But if you would rather go to a quieter place, Surin and Kata beaches are great options. Phuket really comes to life at the bustling Bangla Road. Lined with both plush restaurants and pubs as well as street vendors selling lip-smacking Thai dishes, live shows, cabaret dances, massage parlours, departmental stores and tiny shops selling trinkets and souvenirs, Walking Street here is a beehive of exciting things. Couples on a Thailand tour package especially love a day tour to the PHI PHI and James Bond Islands. These cruises can be undertaken via a speedboat or a long-tail one. Visitors can also enjoy some canoeing to the caves here. Khao Phra Thaeo National Park and Sirinat National Par are great additions to your excursion.
• Pattaya:
It is Thailand's ultimate party destination and the adrenaline pumping action never stops here. Couples with Thailand tour packages can explore Walking Street which is similar to the one in Phuket with glitzy and glamourous shows and numerous bars and restaurants. Apart from all these, Pattaya also offers excellent watersport activities.
• Krabi:
It is relatively quieter than Pattaya and Phuket despite it being one of the oldest provinces in the country. The nature walks and a trek to the waterfalls are quite popular among the tourists. Couples on Thailand packages love the tranquillity and the splendid natural scenery here. Krabi is also home to Railay Beach, arguably Thailand's most famous beach destination. Railay is quite famous for its ocean rafting and kayaking, snorkelling and scuba diving but if you'd rather get a relaxing Thai massage, Railay doesn't disappoint.
• Chiang Mai:
In stark contrast to its counterparts, Chiang Mai charms with its serenity, magnificent temples, historical sites and incredibly beautiful countryside. In the olden days, it was the seat of the Lanna Kingdom. Couples travelling from India with Thailand honeymoon packages can explore Wat Phra Doi Suthep and Wat Phra Singh which are the most visited Buddhist temples here. The exquisite emerald Buddha statue in Wat Phra Doi Suthep is a major attraction. There are many adventure activities like hiking, trekking, cliff jumping that add another dimension to your trip. Don't forget to taste a slice of the local lifestyle, most evident in the local markets.
• Bangkok:
Bangkok, the capital of Thailand is an ultra-modern metropolis. It is congested, chaotic but quite thrilling. Multi-cuisine restaurants, many of the most premium hotels in the world, one of the world's highest rooftop bars, a never-ending procession of cars-when you thought it cannot get more contemporary than this, the inherent deep-rooted traditionalism and spiritualism peep out. Couples on Thai honeymoon packages love to indulge in some retail therapy here. There are mega shopping malls as there are local temporary markets. And a Bangkok trip would be incomplete without sampling the happening nightlife. Bangkok, where surprises never end.
Best Time to Visit Thailand
If you have decided to have your honeymoon in Thailand, then you must know that the cool and dry season (November-February) is the ideal time to visit this paradise. The temperatures are quite pleasant for sightseeing and outdoor activities. July to October are the rainy months when the country experiences heavy rainfall. Most activities and islands are shut during this time.