Phuket Honeymoon Packages
Phuket honeymoon packages are popular as the city is adorned with natural beauty, friendly locals, and delicious food. You can have a memorable experience here too!
Phuket, an island that has made its place on the bucket list of millions of travellers across the world. Its mesmerising mountain ranges and breath-taking beaches are the main reasons behind this tourist destination's popularity. A well-planned tour package for a couple in Phuket can be one of the most memorable experiences. This is because this island has a lot to offer. Every beach area is alive with activities all year round as tourism is the main source of income for the locals here.
Planning an all-inclusive honeymoon in Phuket would be the ultimate surprise that you can give to your partner! The key is to have a solid itinerary that allows you to visit a lot of tourist spots and spend some quality time with your husband/wife. The sheer magic of the deep blue sea, fresh tropical fruits, and a scintillating Thai massage are just what you need after a strenuous week of wedding events. The best part about this vacation is that Phuket honeymoon packages from India are reasonably priced. So, you do not have to break the bank in order to have an unforgettable trip. Veena World offers the best honeymoon packages in Phuket, read the below to know more about this island
Packages Coming Soon!
Currently, there are no package(s) found matching your holiday request.
Please try exploring our other available options by checking out trending destinations. Our dedicated Travel Experts are on hand to offer you an expert guidance and support throughout the entirety of your trip.
Reach out to us 1800 22 7979 or drop an Email at travel@veenaworld.com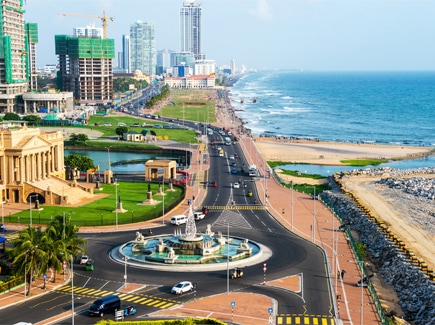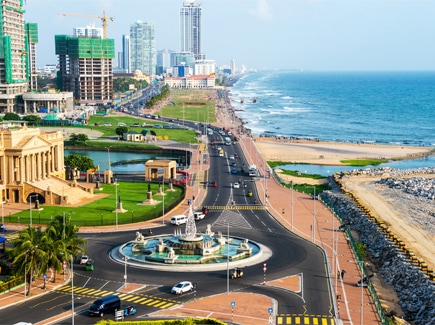 SUPER DEAL PRICE
Starts from
per person on twin sharing
Trending Indian Customized Tours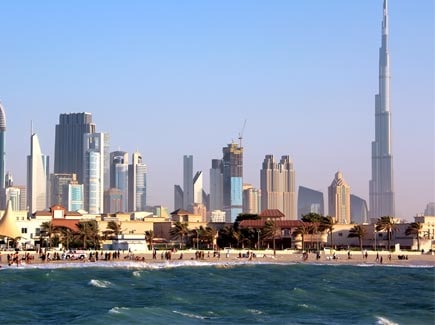 Starts from
per person on twin sharing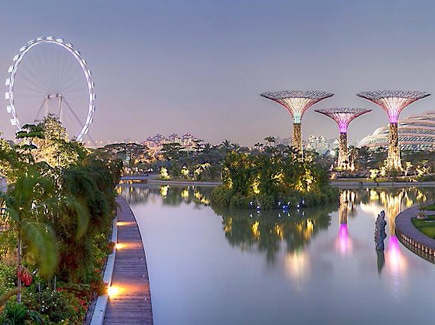 Starts from
per person on twin sharing
Our trips have touched hearts globally
what our happy travelers are saying
Honeymoon Tour - Bangkok Pattaya Phuket Krabi

"" This was my very first experience with Veena World as well as of having an international tour. I w...

Read More

Sachin

Travelled in May, 2019
Get to know more about Phuket before booking your honeymoon packages
Going for a couple's tour package in Phuket is a wise choice as the island has several tourist attractions to explore. An itinerary that allows you to enjoy each of these places without getting exhausted is the best way to explore a new city with your partner. The main thing to focus on is choosing a reputed travel company that has cost-effective vacation packages. For this purpose, couples are recommended to do their research early on, so that the best deals and discounts can be availed. In fact, this island is such a popular destination that you will not be able to visit certain places and restaurants if reservations are not made well in advance. While some newlyweds might like extravagant hotels and shopping complexes, others might prefer reasonably priced places that do not make them overspend. As a tourist island, it is so versatile that people from all walks of life can have a gala time here. Hence, Phuket honeymoon packages in varied price brackets can be booked without any hassles.
Situated in the southern part of Thailand, Phuket is one of the smallest provinces in the country. It is surrounded by lush mountains, waterfalls, and forests that provide a picturesque backdrop. The Andaman Sea is the main water body on this island with several enchanting beaches that highlight its turquoise waters. Traditionally, Phuket used to be an important trade route between India and China. Due to this, its culture and traditions are influenced by both these nations in their own right. Its closest sibling island, Krabi, is located only 180 km away. Spending your honeymoon in Phuket with an itinerary that permits a couple of days in Krabi is truly a complete vacation. The transportation in both these islands is very well established. While travelling around on your honeymoon package in Phuket, you can enjoy a ferry ride to reach tourist destinations like Ko Samui, James Bond Island, etc. For travel within the island, songthaews, the Thai equivalent of an autorickshaw will make sure that your honeymoon package in Phuket is not costly at all.
Experience Phuket
Phuket honeymoon packages from Mumbai, Delhi, and other cities should be planned in such a way that you get to witness the culture of this island in all its glory. The local authorities like to celebrate the heritage of Phuket, hence, there are festivals and events being organized every year. One of the most popular ones is the Ghost Festival which occurs right in the middle of the seventh Chinese lunar month. Several stalls and kiosks are set up across the province to worship the ancestors. Couples on tour packages in Phuket can plan their trip around this time of the year to enjoy traditional food, heritage walks, and the like. Leisure is one of the main selling points of this island and the best way to do justice to it by walking along the beach with your partner's hand entangled with yours. Honeymooners on a package in Phuket can also consider trying out local delicacies that will make their palettes open up to such unique flavours that you didn't even know existed!
Things to Do in Phuket
Phuket tour packages for honeymooning can be the most exciting experiences for couples if the following activities are included in their itinerary:
One of the main attractions in Phuket is the Big Buddha standing tall on top of the Nakkerd hill. As the statue has been constructed only by donations, tourists can buy a few marble tiles and sign their names on them. This way, you and your partner's names would be part of the structure forever. There is no entrance fee and a tuk-tuk can help you reach the premises for a few bucks.
Ever wonder about partying at a Go-Go bar? You are in for a treat as there are several of these vibrant and lively bars situated on Bangla Road in Phuket. A honeymoon tour package without including a wild night in this part of town is simply incomplete. Our recommendation would Suzy Wong's, one of the most happening nightclubs in this street.
The influence of Chinese and Portuguese cultures on this island can still be observed at Old Phuket Town where huge archaic mansions, vintage shops, and spice markets can be found. You can participate in a heritage walk with a reputed company or discover the magic of this region on your own. Remember to wear comfortable footwear, carry a bottle of water, and a cap.
Phuket is surrounded by several islands that are still untouched. One of them is Similan Island which has a white sand beach and the most peaceful surroundings that you can find in the whole country. Snorkelling, jet-skiing, and various other water sports are available here. Spending some quality time with your partner on this remote island is perhaps the most romantic thing that you can do!
Adrenaline junkies are in for a treat as there a number of zip lines available on the island. The most popular one called the Flying Hanuman in the forest near Patong Beach is known to be very exciting with proper safety measures in place.
Best Time to Visit Phuket
As a tropical island, humidity is the biggest factor to consider while planning a honeymoon package trip to Phuket. The ideal time to have a vacation here is between the months of November and February. The climatic conditions are pleasant, so you will not suffer from sunburn or heat stroke. People who prefer a sunny vacation can plan one anytime between March and May. While the temperatures are high, the island is buzzing with activities to celebrate the Thai New Year.
How are you still thinking about this? Drop everything and plan your vacation to Phuket right away!