Mount Rushmore Tour Packages
Mount Rushmore is the epitome of quintessence of America and is so much more than just befitting sculptures.
Mt. Rushmore, located in South Dakota, is a fitting tribute to what constitutes the great American dream. The larger than life 60-foot carvings of four great presidents represent the birth, growth, development, and preservation of this country. This is what makes Mount Rushmore National Memorial one of the most sought-after attractions on a Mount Rushmore vacation packages. But the adventure doesn't end here. There are plenty of natural, historical, and cultural opportunities for travelers to enjoy their Mt. Rushmore tours.
Surrounded by such scenic vistas as the Black Hills National Forest, Badlands National Park, Custer State Park, and Wind Cave National Park, you are never too far away from something exciting when you book a Mount Rushmore tour package. If you are looking for an opportunity to discover the United States for the virtues it stands for, Veena World has some great options available online. There are many Mount Rushmore trip packages and Mt. Rushmore vacation packages online that can be easily booked according to your price/cost preferences. The Mount Rushmore tour package you book with Veena World can be customized according to the number of days, the budget, and the attractions you wish to cover on your next vacation to the area.
Packages Coming Soon!
Currently, there are no package(s) found matching your holiday request.
Please try exploring our other available options by checking out trending destinations. Our dedicated Travel Experts are on hand to offer you an expert guidance and support throughout the entirety of your trip.
Reach out to us 1800 22 7979 or drop an Email at travel@veenaworld.com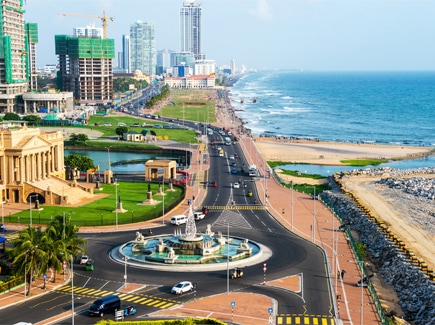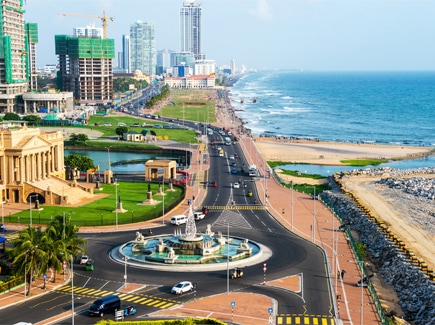 SUPER DEAL PRICE
Starts from
per person on twin sharing
Trending Indian Customized Tours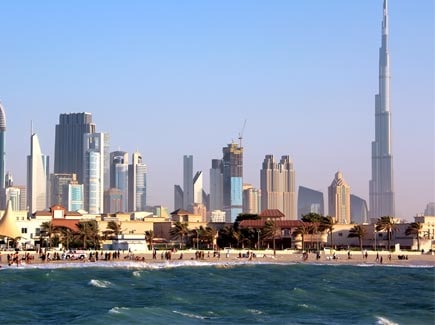 Starts from
per person on twin sharing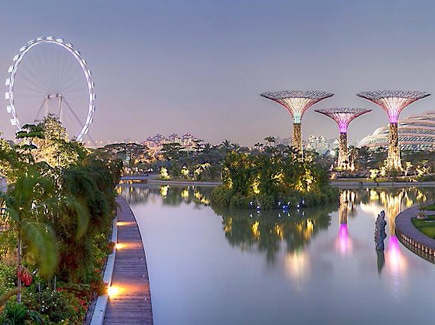 Starts from
per person on twin sharing
Get to know more about Mount Rushmore before booking your tour packages
Mount Rushmore is located in the state of South Dakota in the United States of America. Mount Rushmore is primarily known for its magnificent memorial known as the Mount Rushmore National Memorial which draws scores of tourists on Mount Rushmore travel packages. Faces of four stellar presidents of the United States, George Washington (1732–1799), Thomas Jefferson (1743–1826), Theodore Roosevelt (1858–1919), and Abraham Lincoln (1809–1865), have been carved into the granite of Mount Rushmore in the Black Hills in Keystone. This spectacular feat was accomplished by sculptor Gutzon Borglum.
The idea of Mount Rushmore National Memorial was conceived by historian Doane Robinson to promote tourism in South Dakota. Sculptor Gutzon Borglum chose this location as it enjoyed maximum sun exposure. Borglum, along with his son and 400 workers worked tirelessly from 1927 to 1941 to create this colossal work of art. The four presidents represent 130 years of American history.
Experience Mount Rushmore
What makes Mount Rushmore trip packages so fulfilling is that the destination is so much more than just a national monument. Even if you are not a history lover, the gorgeous landscapes in and around the area will give you ample opportunities to explore a unique destination, which would make you want to book Mt. Rushmore tour packages at the earliest. Beautiful lakes, plunging cliffs, vast canyons, secret caves, gorges, and ridges around the memorial make it a haven for experiencing pristine natural beauty. Adding to this, there are a plethora of activities for adventure enthusiasts. Enjoy fishing, hiking, mountain climbing, mountain biking, and the very popular geocaching; Mount Rushmore trip packages are a hive of activities and fun. And if you are a fan of the classic western movies, the city of Deadwood will give you a taste of the old Wild West. With so many attractions in one destination, visitors can have a great time with Mt. Rushmore vacation packages. And whatever be your inclination, Veena World has uniquely customized Mount Rushmore vacation packages to suit every kind of traveler.
Things to Do in Mount Rushmore
Mount Rushmore tours are not just about a hurried visit to an iconic memorial but are also an exciting expedition of exploring the spectacular vistas nearby.
While planning your Mt. Rushmore vacation packages, you might want to consider the following spots to include in your Mt. Rushmore tours:
Mount Rushmore National Memorial:

This national monument is not only one of South Dakota's most prominent landmarks but also of the United States. Four of the most revered presidents of the United States, George Washington, Thomas Jefferson, Abraham Lincoln, and Theodore Roosevelt have been carved into the granite of Mount Rushmore; these are the presidents who stood for the birth, growth, development, and preservation of the country. Designed by Gutzon Borglum, the carvings were created using 400,000 tons of rock as well as the craftsmanship of hundreds of people. A Presidential Trail leads people to the monument for them to have a closer look. Try to catch the monument at night on your Mt. Rushmore tour packages, when it is brilliantly illuminated and is also accompanied by a patriotic ceremony.
Badlands National Park:

The rugged terrain of Badlands National Park adds a unique charm to Mt. Rushmore vacation packages. The coarse hills are a result of centuries of being worn down by the elements. The Ben Reifel Visitor Center helps tourists with maps and offers Mount Rushmore tours like of the Badlands Loop Road which is dotted with numerous viewpoints. Buffalo Gap National Grassland is one of the last remaining intact prairie landscapes in North America and the almost barren landscape is a sight to behold.

The Crazy Horse Memorial:

Just like the carvings on Mount Rushmore, a carving of Chief Standing Bear has been done into the mountain. The memorial is still far from complete but is quite appealing to visitors nonetheless who book their Mount Rushmore travel packages to enjoy the destination. The Indian Museum of North America is another attraction here and provides valuable information about the people of the region.

Custer State Park:

A drive to Custer State Park, mostly through the Needles Highway and Iron Mountain Road, is replete with picturesque landscapes and stunning views all along the way. Charming lakes, whimsical streams, and expansive forests, all demand your attention on your tour package to Mount Rushmore. In fact, Lake Sylvan, true to its name, is often referred to as the crown jewel of Custer State Park. This park also hosts quite a lot of outdoor activities like hiking and horseback riding. Do not forget to capture the herds of bison, deer, pronghorn, or even the eagles through your lens.

Mammoth Site:

You may have heard of the giant woolly mammoths, read about them in books or seen depictions on TV. Well, this site houses actual bone remains of these giant extinct creatures. These remains have been preserved very carefully and have been displayed in the original state they were found in, inside a climate-controlled building. The Junior and Advanced Palaeontology Classes offered here can be included in Mount Rushmore trip packages as they allow visitors to simulate the excavation process, which is quite the experience. The Ice Age Exhibit Hall is where the fossils that were discovered here are showcased.

Deadwood:

You longer have to rely on Hollywood's depiction of the Wild West as Deadwood brings in the western element into your Mt. Rushmore tour packages. With the scenic Black Hills keeping it company, Deadwood started as a settlement for migrants during the Gold Rush. This town has carefully preserved its origins through the Adams Museum and the Broken Boot Gold Mine. Visitors can have a super fun time re-enacting the shootouts on the historic Main Street.

Wind Cave National Park:

No Mount Rushmore tours may be considered complete without visiting the iconic Wind Cave National Park. This place is a magnet for mystery seekers as it is home to a huge karstic cave system, considered to be one of the largest in the world. The 'box work' type of cave system that these caves are known for are characterized by their delicate and unique features. There are many routes to explore in the caves depending on one's physical abilities.
Best Time to Visit Mount Rushmore
The fall months of September and October and the spring months of April and May are ideal for booking cost-effectively priced Mount Rushmore vacation packages online.