Group Tour - AMEX
Mexico Jewels
Mexico Jewels

Dates & Price
Tour Type
Family
Tour Code
#AMEX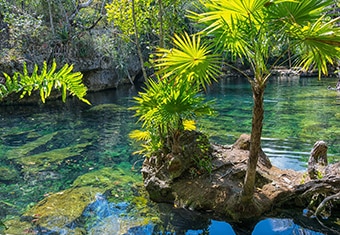 Tour Highlights
Teotihuacan
The Sun Pyramid
Chichen Itza
Cenote Agua Dulce
El Meco Ruins
Tequila factory
Currently we do not have any scheduled departures, they will be updated shortly.
Day 1
Mexico City (2 Nights)
Mexico Jewels Tour (Mumbai to Mumbai) guests will report at Chhatrapati Shivaji International Airport-respective airline terminal, four hours prior to the scheduled flight departure time.
After collecting the snacks hamper from Veena World Airport Representative and completing check in formalities, guests along with Veena World Tour Manager will travel to Mexico City.
Joining & Leaving (J&L) Tour guests will directly join at Mexico City Airport as per the scheduled group flight arrival time. J&L Tour guests who have already reached Mexico can meet the scheduled group as per the guidelines given by Veena World Tour Manager.
Upon arrival, Veena World Tour Manager will guide all Mexico Jewels Tour guests for airport formalities and proceed to the city.
In the evening, all Veena World Tour guests will have a short Meet & Greet session.
Dinner
Night Stay in Mexico City
Day 2
Mexico City – Teotihuacan
Today we have full day excursion to Teotihuacan - is an ancient Mesoamerican city located in the Valley of Mexico which contains several ancient large and important structures. Upon arrival at Teotihuacan we visit Quetzalcoatl – also known as Temple of the Feathered Serpent is a six-level step pyramid built in the pre Columbian Mesoamerican style, Avenue of dead – 2.5 km long Central Street of Teotihuacan connecting all the main buildings of this ancient city and Quetzalpapalotl Complex – best known for the elegant Palace of Quetzalpapálotl that believed to build around 250 AD. It is a beautiful stepped structure with paintings, cut stone relief carvings and attractively painted roof.
Later we visit The Sun Pyramid - largest building in Teotihuacan, The pyramid rises 216 feet (66 metres) above ground level, and it measures approximately 720 by 760 feet (220 by 230 metres) at its base, followed by visit to The Moon Pyramid - second largest pyramid in complex located at the end of Avenue of dead, It was a burial ground for sacrificial victims.
Breakfast
Lunch
Dinner
Night Stay in Mexico City
Highlights
Excursion to Teotihuacan
Visit The Sun Pyramid and The Moon Pyramid
What's more

Ice Cream at Teotihuacan.
Day 3
Mexico City – Cancun – Chichen Itza (2 Nights)
Today we explore Mexico City, we visit Metropolitan cathedral - largest and oldest cathedral in the Americas and seat of the Roman Catholic Archdiocese of Mexico, Anthropological Museum – national museum of Mexico which contains the world's largest collection of ancient Mexican art and also has ethnographic exhibits about Mexico's present-day indigenous groups and Bosque de Chapultepec – a huge green space at the heart of Mexico City dotted with winding paths, commemorative sculptures, lakes and fountains.
Later we travel to Cancun by flight. Upon arrival at Cancun we proceed to Chichen Itza – ancient Mayan city and one of the Seven Wonders of the World.
Breakfast
Lunch
Dinner
Night Stay in Chichen Itza
Highlights
Metropolitan cathedral
Anthropological Museum
Bosque de Chapultepec
Day 4
Chichen Itza
Today enjoy the guided tour of Chichen Itza. We visit Great Ball Court – is the largest playing field in Mesoamerica reserved for playing the game of Pok a Tok which was highly popular among Mayan, Temple of the Jaguar – built between the years 1000-1150, it consists of different layers that are intricately carved, The Famous Pyramid of Kukulcan – also known as El Castillo is the biggest pyramid of Chichen Itza served as a temple to the god Kukulkan ;the pyramid consists of a series of square terraces with stairways up each of the four sides to the temple on top, and Sacred Cenote – also known as well of sacrifice used by Mayans to worship Chaac – Mayan god of rain.
In the evening, we enjoy sound and light show where we will learn about Mayan theories and how impressive the Mayan civilization was.
Breakfast
Lunch
Dinner
Night Stay in Chichen Itza
Highlights
Visit Great Ball Court
Temple of the Jaguar
The Famous Pyramid of Kukulcan
Sacred Cenote
What's more

Tea/Coffee/ Soft Drink at Chichen Itza
Day 5
Chichen Itza – Cancun (2 Nights)
Today we proceed to Cancun - best-known for its white sand beaches, bright blue waters, high-rise hotels, nightclubs, shops and restaurants. En route we visit Cenote Agua Dulce – is a large cave with cerulean-blue waters. Small openings in the ceiling of caves allow sunlight to illuminate the water and limestone walls which gives mysterious appearance to the cenote. Upon arrival at Cancun, we take a Subsea Boat Ride and visit Cancun underwater museum – an unique museum which has total 500 sculptures, most by the British sculptor Jason deCaires Taylor and the others by five Mexican sculptors, set in three different galleries submerged between three and six meters deep in the ocean at the Cancun National Marine Park.
Breakfast
Lunch
Dinner
Night Stay in Cancún
Highlights
Cenote Agua Dulce
Subsea Boat Ride and visit Cancun underwater museum
Day 6
Cancun
Today we explore Cancun City, we visit El Meco Ruins – small Mayan Archaeological site that is believed to first inhabited in 200 AD and subsequently abandoned around 600 AD followed by visit to Tequila factory where we will learn about how tequila production is done right from Harvesting Blue Agave till bottling. In the afternoon we drive back to Cancun. En route we see Cancun Bay and coast line at El Mirador in Playa Delfines. Later we take a photo stop at backdrop of colourful Cancun sign at Boulevard Kukulcan.
In the evening we have free time for shopping at Mercado 28 Street.
Breakfast
Lunch
Dinner
Night Stay in Cancún
Highlights
El Meco Ruins
Tequila factory
Shopping at Mercado 28 Street
Day 7
Cancun – Departure to Hometown
It's time now to say goodbye!
Mexico Jewels Tour (Mumbai to Mumbai) guests will proceed to Cancun Airport as per the scheduled group flight departure time. After completing airport formalities, Mexico Jewels Tour guests will travel back to Mumbai with Veena World Tour Manager.
Joining & Leaving (J&L) Tour guests can leave from Cancun Hotel or they can be dropped at Cancun Airport along with scheduled group or they can have their own arrangements made for the return journey back home.
Mexico Jewels Tour concludes with mixed feelings! Happy to have made so many good friends, visited beautiful places and collected joyful memories to be cherished for a lifetime. We leave with a heavy heart as the golden days of the Tour come to an end.
Let's stay in touch with each other through email, phone, WhatsApp, Facebook, Instagram and meet again on more such wonderful tours.
Veena World wishes all guests a very happy, healthy and wonderful life ahead.
Breakfast
Sightseeing Highlights
Metropolitan cathedral
Anthropological Museum
Bosque de Chapultepec
Cancun underwater museum
Travel Highlights
Experienced, caring & friendly tour managers
All meals- Breakfast, Lunch, Dinner on tour
AC Coaches for road journeys
Prime seat availability in Coaches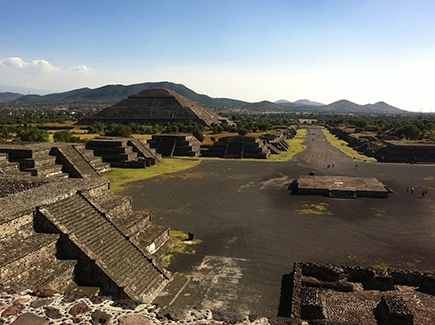 Inclusions
To and fro economy class air travel for 'Mumbai to Mumbai Tour' guests as mentioned in the itinerary
Airfare, Airport taxes and Visa Fees
Baggage Allowance as per the airline policy
Tour Manager Services throughout the tour
Travel by comfortable A/C coach as per the tour itinerary
Entrance fees of all sightseeing places to be visited from inside
Accommodation in comfortable and convenient hotels on twin sharing basis
All Meals – Breakfast, Lunch, Dinner (set menu) as mentioned in the itinerary
All Tips – Guide, Driver & Restaurants
Cost of internal airfare as mentioned in the itinerary
Complimentary insurance up to 59 years of age
Exclusions
Govt Tax of 5.00% over and above the Tour Cost mentioned
Any increase in Airfare, Visa fees, Airport taxes, Govt Taxes, Fuel Surcharges and any applicability of new taxes from Govt
Any up gradation in Airline class or hotel room category
Cost of Air ticket deviation charges
Any Increase in the rate of exchange leading to an increase in all land arrangements which may come in to effect prior to departure
Cost of pre or post tour hotel accommodation
Any extra expense such as route change, Airline change, Date change, Accommodation facilities, etc incurred due to the unforeseen, unavoidable forced majeuere circumstances during the tour
Porterage, laundry, telephone charges, shopping, wines & alcoholic beverages, mineral water, items of personal nature and food or drink which is not part of a set group menu
Any extra cost incurred on behalf of an individual due to illness, accident, hospitalisation, or any personal emergency
Any services or activity charges other than those included in the group tour itinerary
To and fro Air fare, Airport transfers, visa fees to join/leave the group and Airport snack hamper for joining and leaving guests
Anything specifically not mentioned in the 'tour price includes' column
For Joining Leaving Guests
To and Fro Air Travel, Airport taxes, Visa fees, Airport Transfers and Insurance cost are excluded
Guests travelling on the international tours, will be couriered their snacks hamper at their residence or any other address they prefer. Guests can also collect their snacks hamper from the nearest Veena World sales office/ the preferred sales office/ key sales partner office or where they have booked their tour
Transport
Coach Travel:
A/C coach - Seating capacity depends upon group size
Travel Documents & Requirements
Original passport with minimum 6 months validity from the date of tour arrival along with sufficient blank pages for the stamping of visa
A valid Tourist Visa for the duration of the tour
Handwritten passport is not acceptable
Children whose parents are not accompanying them on tour, require to carry an NOC from their parents / guardian
Things handed Over at the Airport by Veena World
Travel Documents
Air Ticket
Passport pouch & Passport
Travel Insurance
Complimentary Items
Snack Hamper
Universal Adaptor
Poncho.
Payment Terms
Guest can pay by Cash/cheque/ Demand Draft / Debit card / credit card For Debit / Credit Card payment additional 0.50 % convenience charge will be applicable Cheque / Demand draft should be in favour of " Veena Patil Hospitality Pvt ltd"
Cancellation Policy
| Cancellation received no. of days prior to departure | Cancellation fee applicable on Net Tour Price (per person) |
| --- | --- |
| D-0 to 5 | 100% |
| D-6 to 15 | 75% |
| D-16 to 30 | 75% |
| D-31 to 45 | 50% |
| D-46 to 60 | 30% |
| D-61 to 90 | 20% |
| D-91 to 120 | 15% |
| D-121 to 900 | 10% |
*Terms & Conditions
Remarks
All meals are provided by Veena World in case the flight reaches the stipulated destination early morning or leaves destination late in the evening.
Standard Check-in and check-out time of International hotels is usually 1500hrs and 1200hrs respectively.
Guests may please note that for Domestic flights or internal flights from one city to another city on international tours, the baggage allowance will be as per the respective airline baggage policy and weight regulations. Guests are requested to pack their belongings and carry luggage in accordance to the respective airlines baggage allowance. Excess baggage (if any) will be chargeable as per the airline policy and the same has to be borne by the guest.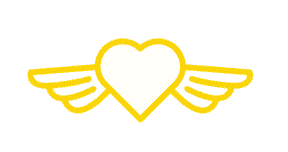 Let's stitch travel dreams together!