Nagpur Tour Packages
Planning for a perfect getaway to create some cherishing memories? Welcome to the Orange City where traditions and novelty go sideways.
Situated in the heart of this diversified country and also known as the Orange City, the charm of Nagpur is so endearing that it has to be witnessed to be truly understood. The city not only holds great historical significance but also resonates with a vibe where ancient cultures and traditions coalesce with modernity. If you want to explore the best of this city, Veena World has a variety of Nagpur tour packages to choose from. Our emphasis is to give you a captivating experience on your tour, keeping your safety at the forefront. Our packages are quite reasonably priced and allow you to make the most of your trip. Visit alluring sightseeing attractions like the majestic Deekshabhoomi, the Lotus Temple, Nagpur Central Museum, and a lot more. Book a Nagpur Darshan package with us and don't miss out on important tourist attractions situated in this city. If you are planning a trip in a group, and book a tour package with us, our professional tour manager will also be there for your assistance to ensure a safe, comfortable and enjoyable experience.
Packages Coming Soon!
Currently, there are no package(s) found matching your holiday request.
Please try exploring our other available options by checking out trending destinations. Our dedicated Travel Experts are on hand to offer you an expert guidance and support throughout the entirety of your trip.
Reach out to us 1800 22 7979 or drop an Email at travel@veenaworld.com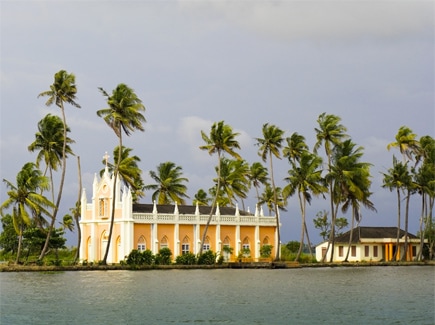 SUPER DEAL PRICE
Starts from
per person on twin sharing
Trending Indian Customized Tours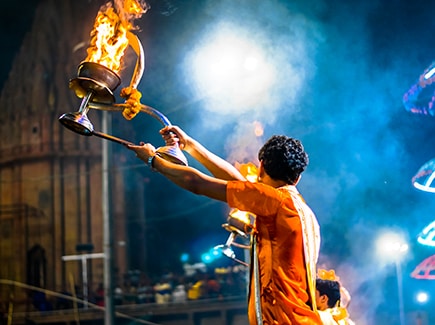 Starts from
per person on twin sharing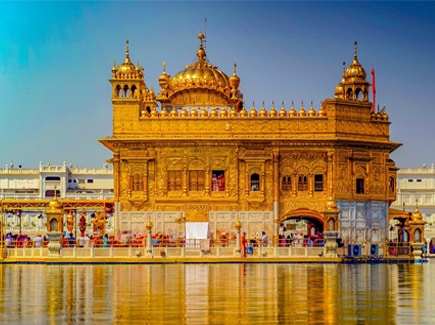 Starts from
per person on twin sharing
The enchanting city of Nagpur has something for everyone. This is the reason why it is considered one of the most well-liked places in India by tourists. Be it nature lovers, foodies, or those who seek tranquility and spirituality - the city enthrals everyone. With Veena World Nagpur city tour packages, witness this city based in the heart of India like never before.
To help you know Nagpur better, we have curated a list of places that you should not miss while visiting there. Here goes the list: -
Dhamma Chakra Stupa
This sacred Buddha site is an architectural marvel in itself and never fails to amaze travellers. This is also one of the reasons why it is one of the most visited places in Nagpur. The Stupa is 120 ft tall and constructed with granite and Dholpur Sandstone Marble. This attraction experiences the majority of the Buddhist crowd on the occasion of Ashoka Vijaya Dashmi. If you don't want to miss out on such amazing sightseeing opportunities, book a Nagpur darshan package that's cost-friendly and great in terms of the experience on offer.
Seminary Hill
Named after St. Charles Seminary, this place is one of the closest spots to visit in Nagpur. If you are someone who loves scenic views, the hills here will make you fall in love with them. The mesmerising panoramic view of the city is something worth witnessing from here. Veena World provides an option for customized holidays in our Nagpur tour packages where you can plan your whole trip including itinerary, accommodation, and more.
Ambazari Lake
The name of this place means Mango which is translated into Mahrashtraian language. It is definitely of the fun places to visit with your friends and family. You can go for a boating tour here and for children, this place has a mini swimming pool where they can play around.
Civil Lines
Witness the modern side of this city when you visit Civil Lines during your Nagpur city tour package. You'll find the neatest roads while cruising through this area, and the greenery all across will leave you impressed. Enjoy your evening in one of the fine-dine restaurants that this place has to offer, making the one of the most visited places in Nagpur.
Ramtek Temple
The popularity of this temple in Nagpur attracts a lot of visitors. According to folklore, this is where Lord Rama lived while he was banished from Ayodhya. Due to its connection to the Ramayana, the temple attracts pilgrims from all around India. The Kalidasa Festival, which lasts a fortnight here, brings the area to life throughout the month of November. Make sure to have this included in your Nagpur darshan package.
Nagzira Wildlife Sanctuary
The Nagzira Wildlife Sanctuary, one of the top attractions near Nagpur, is renowned for its incredible composition of plants and animals. This sanctuary is home to 166+ bird species and 35+ different types of animals, including tigers that are perfectly protected here. As a result of the initiative for the protection and conservation of tigers that started here in the year 2012, the sanctuary was combined with another reserve. If you are a Wildlife enthusiast, Veena World has a Nagpur to Naboda tour package for you at exciting prices and expertly curated itineraries.
Ramdham
See the beautiful depiction of Ramayana in the biggest cultural tourism park in India! You can also spot the largest OM symbol here which is also a record in the Limca Book of World Records. Moreover, some other marvels exhibited here include a Shivling made from ice and replicas of popular Indian temples like Vaishnodevi Temple and Ashtavinayak Temple. You can also shop the models of Indian Gods like Rama, Krishna, Shiva, Ganesha, and so on.
Futala Lake
Be it chilling with your loved one, family members or a group of buddies, Futala Lake is one the best spots that you can find in Nagpur. As a matter of fact, you can see amazing sunrise and sunset from this place. This lake is spread over 60 acres, making it Orange City's second-largest lake. The Bhosle Kings, who also suprevised the construction of the city, built this spot. This tourist attraction is a must-visit and should definitely be a part of your itinerary.
Markanda
18 of the 24 temples formerly stood in this ancient city named Markanda. The mention of this city can also be found in the holy Hindu literature such as Ramayana and the Mahabharata. This town, which is a history lover's delight, consists of some wonderful sculptures and paintings. All you need to see this place is the right Nagpur darshan package by Veena World!
Sitabuldi Fort
The Sitabuldi Fort has witnessed many battles out of which one was fought between the British Army and AppaSaheb in which he lost. Owing to that, this place holds great historical significance. In 1947 when India got freedom from the reign of the British Empire, this fort became the base of the Indian Army's 188th infantry battalion. The gates of this fort are open for the crowd on occasions like Independence Day, Republic Day, and Maharashtra Day.
Book The Best Nagpur Tour Packages with Veena World
If you have made up your mind to travel to this delightful place, then we, at Veena World, are all geared up to make your trip memorable. Let's rekindle the essence of joy that comes from travelling. Since the tour comes with a professional tour manager, the experience is all that you should focus on. Do fun activities, eat mouth-watering cuisines, and create a handful of memories that will leave you smiling whenever you revisit them. Book a Nagpur travel package with Veena World and get ready for a delightful travel experience!