Kedarnath Tour Packages
One of the most ancient and magnificent temples in India, Kedarnath attracts people with its sheer beauty and spiritually charged atmosphere.
Located in the Rudraprayag district of Uttarakhand in India, Kedarnath is one of the Char Dhams in Uttarakhand. Devoted to Lord Shiva, Kedarnath is perched at the height of 3,553 meters above sea level, near the Mandakini River in the Himalayan range. Credited as being one of the most important Dham among Panch Kedar, Kedarnath tour packages are very popular amongst travellers. This beautiful religious destination offers a peaceful ambience with its majestic landscapes, snow-white peaks, and lush green forests.
Religious tourism is the key reason behind thousands of devotees booking Kedarnath trip packages. The Kedarnath Temple is around 1000 years old and is supposed to have been built by the Pandavas. Later, it was renovated by Adi guru Shankaracharya in the 8th century AD. Kedar means powerful, one of the many names of Lord Shiva who is the protector and the destroyer of the universe. Lord Shiva is seen as the embodiment of diverse passions, including love, fear, mysticism, and death which are articulated through his different forms. One of the twelve Jyotirlingas, the Kedarnath temple is sure to leave you awestruck with its spirituality and beauty of the landscape. You can feel the mysticism and the divine vibes in the air when you enter the temple town with your Kedarnath tour packages.
Packages Coming Soon!
Currently, there are no package(s) found matching your holiday request.
Please try exploring our other available options by checking out trending destinations. Our dedicated Travel Experts are on hand to offer you an expert guidance and support throughout the entirety of your trip.
Reach out to us 1800 22 7979 or drop an Email at travel@veenaworld.com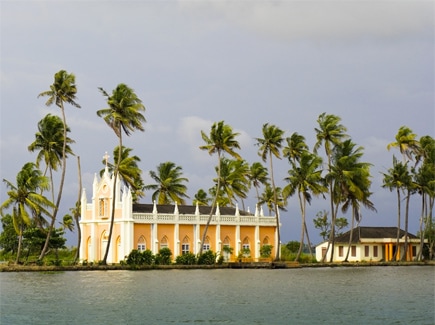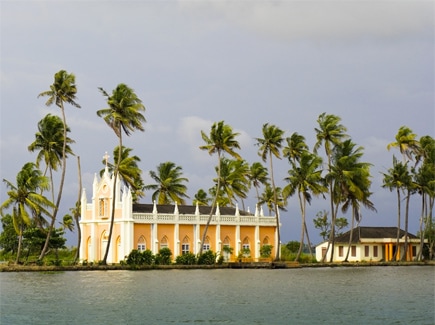 SUPER DEAL PRICE
(08 Dec 2023)

Last 3 Seats

Starts from

per person on twin sharing
Trending Indian Customized Tours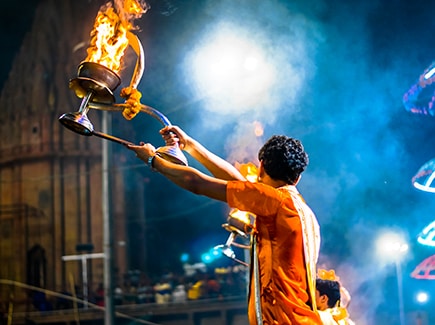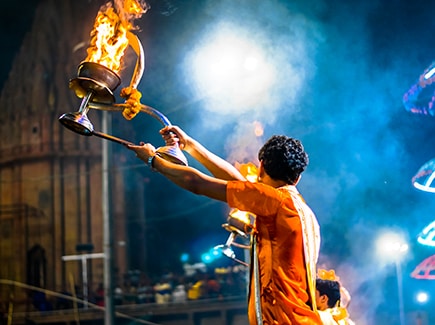 CUSTOMIZED HOLIDAYS
SHUP6
Starts from
per person on twin sharing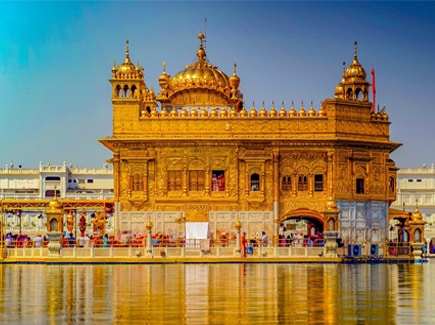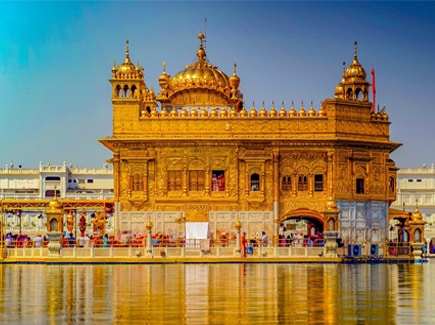 CUSTOMIZED HOLIDAYS
SHPB2
Starts from
per person on twin sharing
Get to know more about Kedarnath before booking your tour packages
Located in the state of Uttarakhand, India, Kedarnath is considered to be the most prominent of the 12 Jyotirlingas shrines of Lord Shiva. The best Kedarnath tour packages provide devotees with a chance to be blessed by Lord Shiva as well as enjoy trekking in the most scenic and beautiful pathways amidst snow-laden mountains and meandering rivers.
The best way to visit the Kedarnath temple and all the hidden gems in the town is by picking a customized Kedarnath yatra package, available at the best price at Veena World. Well-planned itineraries for Kedarnath packages can offer a diverse range of locations for all kinds of travellers. These tour packages from Veena World are available with a pre-planned itinerary, allowing you to discover all the major places in the town. Thus, if you plan to visit Kedarnath, going for Kedarnath tourism packages would be the right way to go.
Experience Kedarnath
Home to spirituality, exemplary nature, and mesmerizing sights, Kedarnath is the perfect destination to experience tranquility and divine vibes, making you lose the sense of time. On a tour to this exquisite town, tourists can find out more about the culture and lifestyle of people living here. The people of Kedarnath town are spiritual and participate in different kinds of religious activities and festivities. They live a very simple lifestyle and are stick to their traditions, customs, and religion. Besides being a holy destination, a Kedarnath travel package ensures tourists have a very serene experience. Hindi and Pahari are the two most widely spoken languages in Kedarnath. The cuisine in the state is similar to the food consumed in North India. However, Kedarnath is a strictly vegetarian place where non-veg food and alcohol are banned. Most Kedarnath tour packages which are available at attractive costs afford tourists with an opportunity to see the art and culture of this holy destination.
Things to Do in Kedarnath
Kedarnath has a plethora of tourist attractions that you can experience with the right Kedarnath trip packages. Here are some of the highlights of this beautiful town that you can choose to add to your Kedarnath tour. Some key highlights in Kedarnath include:
The divine abode of Lord Shiva, the Kedarnath Temple is the most important among the 12 Jyotirlingas in India. Ancient bells, huge lamps, and prayers and mantras chanted by the priests create a divine experience here. It is believed that visiting Kedarnath gives you 'Moksha' or salvation. During winters, the deity is moved from this temple to Ukhitmath and is worshipped there. It is a must-visit place for devotees of Lord Shiva, and nature and adventure lovers. The Kedarnath temple is a highly revered place that is found in many Kedarnath tourism packages.
Situated at an altitude of 14,200 feet above sea level, and 8 km from Kedarnath, the Vasuki Tal is a crystal clear blue-water lake. Trekking to this spectacular lake can be a little difficult task but it would be the best experience for adventurous trekkers. The panoramic sights of the Himalayan mountain ranges, lush forest area in the surrounding, and blue water make it a visual treat and fantastic adventure for trekkers brave enough to go on the steep slopes to arrive at this thrilling destination. It is believed that Lord Vishnu took a bath in this majestic lake at the auspicious occasion of Raksha Bandhan. Therefore, it was named Vasuki Tal. This amazing place would be a great addition to your Kedarnath temple tour packages.
Nestled at an altitude of 6502 feet above sea level, the Gauri Kund is a prominent Hindu shrine and the base camp for trek to Kedarnath Temple. It is believed that the Goddess Parvati or Gauri committed to penance here, including meditation, and several yogic and ascetic practices to marry Lord Shiva. The Gauri Kund consists of natural thermal springs that allow devotees to take a refreshing bath before they start their journey to Kedarnath. This place also has an ancient Gauri Devi temple, dedicated to Maa Gauri or Parvati. As per the Skanda Purana, Gauri Kund is also the place where Lord Ganesha acquired his elephant head. When you reach Gauri Kund on your Kedarnath tour package, you will be mesmerized by the view of the natural beauty here.
Located just 1 KM from Kedarnath temple, Bhairav Temple is one of the highly revered temples in Kedarnath after Kedarnath temple. Many Kedarnath trip packages include a trip to this prominent temple. Dedicated to Bhairav, Lord Shiva's fierce manifestation, associated with destruction and devastation, the temple is flocked by numerous visitors every year. Devotees, who travel on Kedarnath temple tour packages, also pay obeisance at this shrine as per the ritual.
Deoria or Devariyatal Tal is a serene and calm lake, renowned for showcasing fascinating sceneries of the Chaukhamba Range in its crystal clear water. Situated at an elevation of 2,438 meters, Deoria Tal is surrounded by snow-covered mountains and wooded, lush green forests. As per Hindu Mythology, Devariyatal Tal is the lake where Hindu Gods or Devtas used to come and bathe here. The magnificent background of the Himalayan range and lush green forests make Deoria Tal a paradise for photographers. You can easily explore this place by booking a Kedarnath trip at cost-effective prices from Veena World.
Located 30 km away from Chopta and close to Rudranath, the Anusuya Devi Temple is one of the most popular pilgrim places among Hindus. The temple is dedicated to Devi Anusuya, the wife of Atri Muni, one of the Sapta Rishis, and a great sage. Thousands of devotees visit this temple to seek the blessings of Anusuya Devi. It is said that seeking the blessings of Anusuya Devi helps people solve any problem he is going through in his life. In the month of December, a night festival is organized to celebrate Dattatreya Jayanti, attended by many devotees and tourists. With cost-effective Kedarnath yatra packages that are available online, you can easily plan a trip there.
Best Time to Visit Kedarnath
The best time to visit Kedarnath is from May to June and September to October when the weather is pleasant during that time. These months are perfect to book your Kedarnath holiday packages. Winters are harsh with heavy rainfall and sub-zero temperatures. During winters, the temperature reaches 5 to 18 degrees Celcius. Thus, the Kedarnath temple remains closed from November to March, for 6 months every year due to heavy snowfall in the region.