Tunisia Tour Packages
Tunisia is a vibrant North African country with a stunning coastline, ancient ruins and desert landscapes. It has become an increasingly popular tourist destination in recent years, offering visitors from around the world the opportunity to experience its unique culture and fascinating history. Veena World offers the best Tunisia tour packages that allow travellers to explore this fascinating country in depth. Book your all-inclusive Tunisia tour with Veena World now.
Packages Coming Soon!
Currently, there are no package(s) found matching your holiday request.
Please try exploring our other available options by checking out trending destinations. Our dedicated Travel Experts are on hand to offer you an expert guidance and support throughout the entirety of your trip.
Reach out to us 1800 22 7979 or drop an Email at travel@veenaworld.com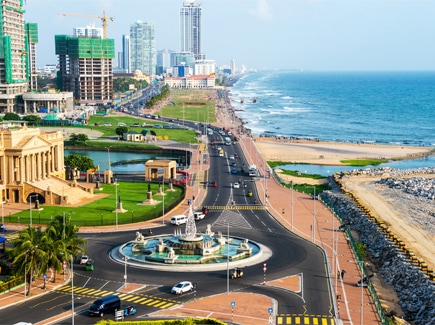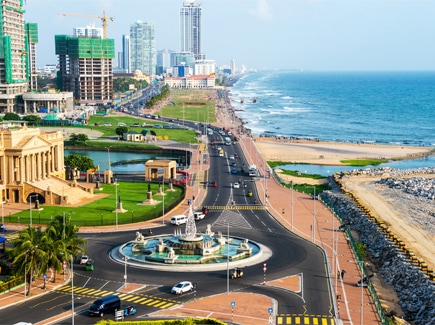 SUPER DEAL PRICE
Starts from
per person on twin sharing
Trending Indian Customized Tours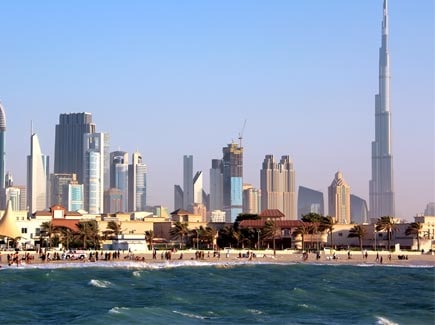 Starts from
per person on twin sharing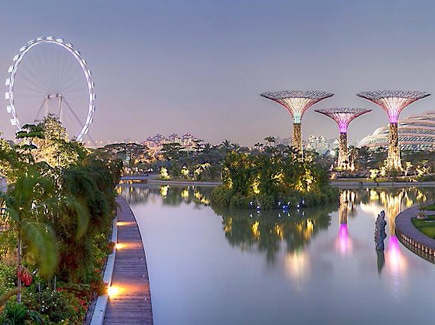 Starts from
per person on twin sharing
About Tunisia
Tunisia, a unique destination surrounded by the Mediterranean Sea and the Sahara Desert, is an attractive choice for tourists from around the world. Tunisia is renowned for its diverse culture, ancient history, stunning landscapes, and warm hospitality. The country boasts many historical attractions such as the ancient city of Carthage, El Jem Amphitheater, mosques, and museums. Tourists can also enjoy activities such as exploring the many beautiful beaches, visiting vibrant markets, and discovering charming fishing villages.
India travelers looking for a memorable holiday experience in Tunisia can choose from an array of Tunisia travel packages available to suit any budget and time frame. From short 3-day trips that explore major cities like Tunis and Sousse, to longer excursions that include visits to archaeological sites, nature reserves, and more, Veena World Customized Holidays can design the package just the way you like it. Tour packages may include accommodations, meals, transportation, sightseeing tours, and other activities depending on the package chosen. Whether it's a family vacation or an adventure-filled getaway you're after, Tunisia offers something for every traveler.
When planning a trip to Tunisia, make sure you check the latest travel advice and requirements before your departure. Be familiar with local laws and customs, take out comprehensive travel insurance, and ensure you have the necessary visas for entry. With a little bit of research, you can find amazing Tunisia tour packages from India that offer an unforgettable holiday.
Whether you're looking for a romantic getaway or an exciting adventure, Tunisia tour packages by Veena World offer the best way to explore this magnificent country. Plus, with excellent home-grown Tour Managers and friendly hospitality, you're sure to have a truly memorable experience. So don't wait any longer – browse these Tunisia tour packages now and start planning your dream vacation!
Places to visit in Tunisia
Tunisia is a fascinating country with plenty of attractions to explore. From the ancient city of Carthage, to the cities of El Djem and Kairouan, to the beautiful white sand beaches of Hammamet, there is truly something for everyone. For those looking to explore the country, there are a variety of Tunisia travel packages available to suit any budget and interest. From comprehensive tour packages from India that include airfare and hotel stays, to more independent vacation packages with custom itineraries, you can easily find the perfect option for your trip.
Veena World offers the best all-inclusive tours of Tunisia. Our hand-crafted tour packages provide you with the perfect way to explore this fascinating region. With our all-inclusive Tunisia tour packages, you'll be able to enjoy the best of Tunisia at the best price. Our expert tour managers will take you to the most beautiful places, providing you with a unique and unforgettable experience.
In Tunis, you can wander through the lively streets of the Medina and explore its colorful souks or explore the many museums and attractions including The Bardo Museum and Zitouna Mosque. Our Tunisia travel packages also offer plenty of shopping opportunities with markets selling everything from traditional fabrics to modern souvenirs.
Kairouan is an important Islamic pilgrimage site and contains some stunning ancient monuments such as a Great Mosque, Aghlabid Basin, and an impressive fort. Also noteworthy are its traditional hammams (public baths) and its annual festivals celebrating art, culture, and music.
Sbeitla is a small town that was once one of Rome's largest cities in North Africa and contains some fascinating Roman ruins. The city today is home to some of the best-preserved Roman ruins in North Africa, including an impressive Triumphal Arch, baths complex, amphitheater and forum. It is the perfect destination for tourists looking for Tunisia tour packages from India.
The city is also renowned for its unique architecture that often features vaulted ceilings and domes. There are several well-preserved historical sites in Gafsa, including the old citadel of Qalaat As-Sawda', an Islamic cemetery known as Al-Mausoleum al-Kabir, the Zianid Kasbah, and a great number of Roman ruins. Gafsa, Sbeitla is an ideal destination.
Tozeur is best known for its vividly colored oasis dotted with palm trees that make it spectacularly photogenic. The city has long been a popular destination for tourists looking to experience an authentic taste of Tunisian culture and hospitality. The city boasts many attractions such as palm groves, old mosques, mud-brick houses, spice markets and colourful souks.
Tamerza is famous for stunning waterfalls cascading down sheer cliffs surrounded by lush vegetation, while Sousse' medina offers up a plethora of historical sites to explore such as Ribat Fort, Kasbah mosque and St Louis Cathedral.
Sidi Bou Said, a small town in northern Tunisia, is a stunningly beautiful place known for its white and blue houses, spectacular ocean views, and charming cobblestone streets. Located on the Mediterranean coastal cliffs between Tunis and La Marsa, it's been a popular tourist destination since the 19th century, especially among the European elite. The town is renowned for its picturesque beauty and homes in vibrant sky blue and brilliant white colors, making it one of the most photographed towns in Tunisia. The cobbled streets and blue & white houses of Sidi Bou Said makes it look like a replica of the gorgeous island of Santorini in Greece.
Finally, the coastal town of Hammamet provides plenty of golden beaches and crystal clear waters perfect for lounging around or participating in fun watersports activities like snorkeling or sailing. With so much on offer in Tunisia travel packages, it's no wonder it has become a popular destination for tourists from all over the world who come here to soak up the country's glorious sun-drenched landscapes combined with its fascinating history and culture!
Find the Best Tunisia Tour Package at Veena World
At Veena World, we are proud to have a team of experienced, caring, professional and expert tour managers who are passionate about helping you explore Tunisia. With their extensive knowledge and expertise, they will be able to provide you with an immersive experience that you'll never forget. Our team of tour guides will ensure that your tour is both safe and enjoyable, providing you with an incredible experience that you'll never forget.
Our all-inclusive tours provide you with the perfect way to explore Tunisia. From stunning landscapes to vibrant cities, you'll be able to discover the hidden treasures of this fascinating region. With Veena World, you'll be able to create memories that will last a lifetime.