Seychelles Honeymoon Packages
Turquoise waters lashing at the white sand beaches, the golden sun and palm trees creating the most exquisite setting for an idyllic honeymoon, Seychelles is almost too good to be true!
Everything about this island nation spells pristine. It is as if God created this tropical paradise and couldn't replicate the template again. The archipelago has become quite an alluring destination for couples in recent years. There's more to Seychelles couple packages than just ravishing beaches; world-class water sports and underwater activities, gorgeous mountains peeking out from behind the palm trees, UNESCO-listed nature reserves, pristine forests, and drool-worthy seafood. All this and more are attracting tourists to opt for a Seychelles honeymoon package from India. Veena World's Seychelles honeymoon packages give complete flexibility to couples to design their package to Seychelles. They can either select any of the numerous Seychelles honeymoon packages listed on the website or can customize their own online Seychelles honeymoon trip. According to your idea of the cost of a Seychelles honeymoon, add or delete inclusions in your itinerary. Whether it is a standard Seychelles honeymoon package or a luxurious one, Veena World guarantees a few pleasant surprises on your holiday.
Packages Coming Soon!
Currently, there are no package(s) found matching your holiday request.
Please try exploring our other available options by checking out trending destinations. Our dedicated Travel Experts are on hand to offer you an expert guidance and support throughout the entirety of your trip.
Reach out to us 1800 22 7979 or drop an Email at travel@veenaworld.com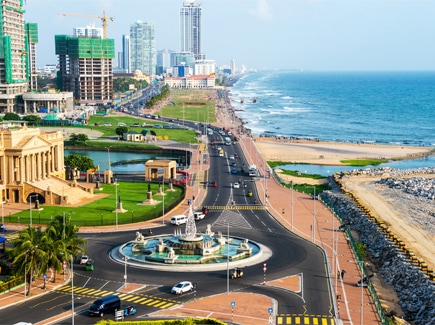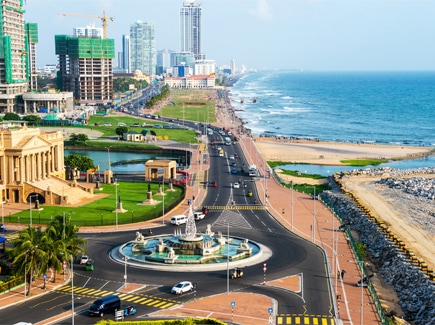 SUPER DEAL PRICE
Starts from
per person on twin sharing
Trending Indian Customized Tours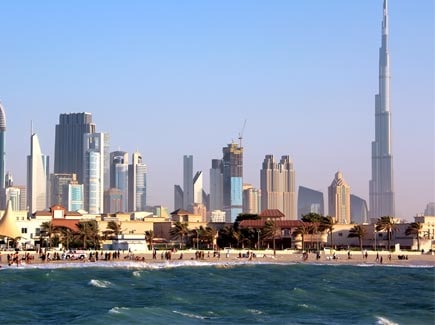 Starts from
per person on twin sharing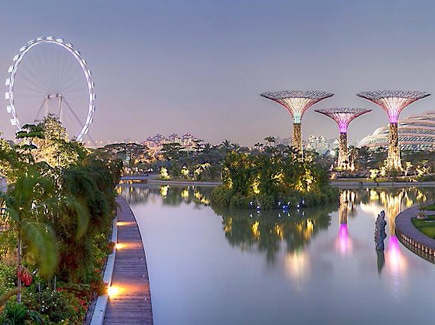 Starts from
per person on twin sharing
Get to know more about Seychelles before booking your honeymoon packages
Seychelles is an archipelago in the Indian Ocean and is located on the African continent. It is a tiny country of 115 islands and Victoria – the capital city. Seychelles is known for its granitic islands and cays. These islands were largely uninhabited for the larger part of human history and the earliest sightings came only in the 16th century. In the absence of any indigenous inhabitants, the population here now comprises of people of African, French, Indian and Chinese ethnicities. Christianity is the predominant religion followed by Hinduism. English, French, and Seselwa are the most spoken languages. This island country is known for its wildlife and about 42% of its territory is marked for the conservation of biodiversity.
Earlier, Seychelles was a part of Mauritius but separated from it in 1903. Seychelles proclaimed independence from the British in 1976 and became a republic the same year. In the initial years, this nation attracted the who's who of international personalities. In the coming years, it emerged as one of the hottest destinations for tourists and newlyweds. And don't worry as the cost of a Seychelles honeymoon package is quite accessible.
Experience Seychelles on a Honeymoon
Once the bastion of privileged travellers, Seychelles is gradually making its mark as a favourite honeymoon destination for tourists the world over. Indians, too, are availing of Seychelles honeymoon packages like never before owing to great deals on Veena World's Seychelles honeymoon packages from India. The charms of the incredible beauty of the place are hard to pass by. Spend some time in the inner granitic islands of Mahé, Praslin, and La Digue where they have been developed to provide a superlative time to couples on a Seychelles tour package.
Things to do in Seychelles during your Honeymoon
A Seychelles honeymoon trip is its natural magnificence. And if you and your partner are nature lovers, the romantic time spent here would certainly bring a smile to your face in years to come.
Another unique thing to do for couples on a Seychelles honeymoon package is to go glass-bottom boating which is a great experience. Whether you lounge on the beaches of La Digue or get mesmerized by the flora, fauna, and breathtaking views of Morne Seychellois National Park or just take a skinny dip in your private water sanctuary at the resort, a honeymoon package in the islands of Seychelles is worth travelling to from across the world. Veena World's Seychelles honeymoon packages from India promise seclusion and privacy without being left out of great entertainment and leisure possibilities. If you are confused about the cost of a Seychelles honeymoon package, do check out the prices of Seychelles honeymoon packages from Mumbai and other cities of India as they would be different.
On the island is Morne Seychellois National Park which sprawls over 20% of the island's area. It is a brilliant sight for sore eyes with its mountains overlooking the quaint village of Danzil and captivating tea plantations. The area is known for its spectacular hiking trails. Morne Seychellois is the highest peak here and overlooks the capital of Victoria.
• Praslin:
Praslin is another granitic island, and although the whole of Seychelles is replete with splendid beaches, the azure waters of the Anze Lazio beach are something else. Enjoy a picturesque hike to the hill with your partner or spend hours gazing out at the horizon or enjoy a sumptuous meal at a beachside restaurant, you are guaranteed a good time. Vallée de Mai National Park is the place to embrace the biodiversity of the region in all its glory. In fact, it is one of the only two such National Parks in the world where the rare coco de mer palm grows in its natural state. The humongous leaves of the tree give a canopied appearance. The many native colourful birds here will definitely capture your heart. To witness the captivating beauty of nature, make sure you include Praslin on your Seychelles honeymoon trip.
• Cousin Island:
Tourists flock to Cousin Island to see some of the native species of Seychelles including the warbler and the hawksbill turtle. This nature reserve is also a breeding ground for many indigenous creatures. When you search online for Seychelles honeymoon package from Mumbai or any other city in India, make sure Cousin Island is included your package.
• La Dique:
The island of La Dique presents the nation's culture, lifestyle, and traditions at an unhurried pace. The simple joy of exploring the island on a bicycle or an oxcart amidst miles and miles of undulating beauteous landscapes is unmatched. The Anse Source D'Argent beach here is one of the most beautiful beaches in the world. The copra factory and vanilla plantations can be reached through the L'Union Estate beach and the visit comes as a pleasant diversion. Couples also love to explore the Veuve Nature Reserve which is home to the endangered black paradise flycatcher. La Dique is a popular attraction of many Seychelles tour packages for couples. Make sure you have it included in yours!
• Victoria:
The capital city is devoid of the usual trappings of ultra-modern capital cities. Although the history of Seychelles is quite young, the National Museum of History does a terrific job of displaying historical artefacts such as cannons, model ships, etc., along with the cultural specimens of the Creole people. The museum is housed in a restored colonial-era Supreme Court building. To visit the capital city, make sure you include Victoria in your Seychelles honeymoon package while keeping the package cost and other destinations in mind.
Best Time to Visit Seychelles
The climate of Seychelles is pleasant throughout the year. However, for a honeymoon, the best period to visit is the shoulder months of April to May and October to November. Check out Veena World's Seychelles island honeymoon packages online and pick the one that suits you well in terms of cost and destinations covered.