Mauritius Honeymoon Packages
Just one glance at the sparkling sapphire waters here is enough to bewitch you. Mauritius is what tropical paradise fantasies are made of!
Mauritius can be called one of God's finest creations, set amidst the most scintillating backdrops. This destination, which is a culmination of natural splendour, unique history, culture, and heritage, is also the perfect way to celebrate your love with a perfect Mauritius honeymoon package. A honeymoon in Mauritius lets you explore sun-kissed beaches, colourful coral reefs, exquisite lagoons, take private catamaran cruises, and partake in some thrilling underwater adventures. On your Mauritius honeymoon, you can explore places that have the charm and mystique of a fairy tale destination. The cultures of the people who emigrated to this erstwhile little-known part of the world have weaved together harmoniously to create a unique heritage. These influences can be seen in the architecture, way of life and on the cuisine of the Mauritian people and is a delight to explore on a Mauritius honeymoon package. Add to it the warm and genuine hospitality of the gentle people of the place and there is no reason why you should not be booking a Mauritius honeymoon package at the most cost-effective prices from Veena World.
A Mauritius honeymoon will offer you ample opportunities to spend some quality time together in some of the most beautiful settings. Veena World's exciting couple packages to Mauritius will take you to the most exotic locales and exhilarating neighbourhoods. No matter what your budget is in terms of the cost for a Mauritius honeymoon package, you are certain to find something suitable at Veena World. You can check out all the relevant information including the price for a Mauritius honeymoon package online at Veena World and select an itinerary that suits your plan and budget perfectly.
Packages Coming Soon!
Currently, there are no package(s) found matching your holiday request.
Please try exploring our other available options by checking out trending destinations. Our dedicated Travel Experts are on hand to offer you an expert guidance and support throughout the entirety of your trip.
Reach out to us 1800 22 7979 or drop an Email at travel@veenaworld.com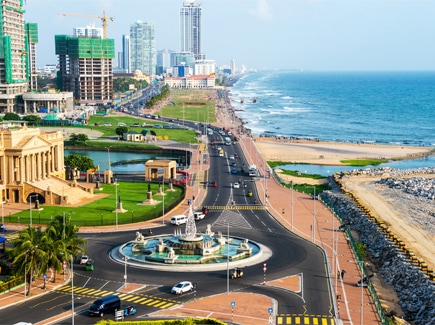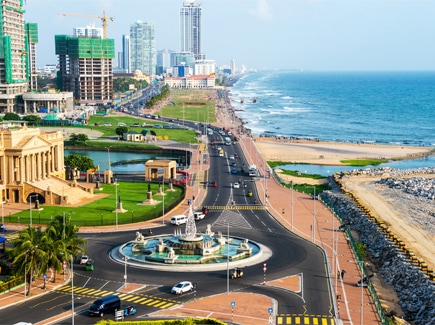 SUPER DEAL PRICE
Starts from
per person on twin sharing
Trending Indian Customized Tours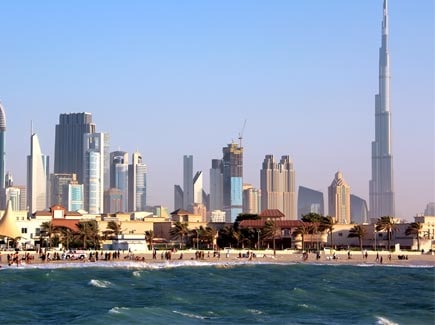 Starts from
per person on twin sharing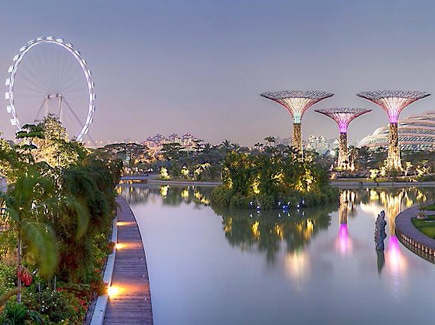 Starts from
per person on twin sharing
Our trips have touched hearts globally
what our happy travelers are saying
Honeymoon Special Mauritius

"This is Ameya and Anagha Potbhare. We went on Honeymoon Special Mauritius Tour with Veena World alon...

Read More

Ameya

Travelled in Aug, 2022

Honeymoon Special Mauritius

"It's was amazing experience while travelling with Veena world no words for Nilesh Joshi very lovely ...

Read More

Mehjabin

Travelled in Jul, 2022

Honeymoon Special Mauritius

"It was very nice .Tour manager Kunal was great . He was friendly . Would love to do more tour with ...

Read More

Pratiksha

Travelled in Jun, 2022

Honeymoon Special Mauritius

"I went on Mauritius Tour with Veena World. Our Tour Manager Deepika Dandekar was Excellent without h...

Read More

Prajakta

Travelled in Jul, 2019

Honeymoon Special Mauritius

""This is Manali Vaghasia and Dhruvin Raval who recently took your Mauritius tour...along with our :-...

Read More

Manali

Travelled in Jul, 2019
Get to know more about Mauritius before booking your honeymoon packages
Mauritius is officially known as the Republic of Mauritius. Part of the African continent, it is located in the Indian Ocean. Over the centuries, Mauritius has been ruled by many colonial powers such as the Portuguese, Dutch, French, and finally the British. Mauritius became an independent nation in 1968.
The majority of the population follows Hinduism, although there are Muslims, Christians, Sikhs, and Buddhists here as well. When you visit with your Mauritius honeymoon package from India you will be able to witness for yourself the religious influence, which is showcased in the form of religious buildings and architecture.
From jagged mountains to sandy-white shores, verdant sugar plantations and volcanic terrains, a Mauritius honeymoon package truly has a lot to offer. You can gaze at the luxurious resorts that give way to 19th century Creole houses, making for a nuanced view. You can enjoy lounging in the sun or head out to enjoy some thrilling adventure sports, explore the parks and reserves of Mauritius, or experience the buzzing nightlife of the place. A Mauritius tour package for couples has a lot to offer for all kinds of travellers. When you step foot in Mauritius, you will also be amazed to see many people of Indian origin speaking Hindi or Bhojpuri here.
During the times when the British ruled over India, hordes of Indians, mostly from the states of Bihar and Uttar Pradesh, arrived in Mauritius to work as bonded labourers in the sugarcane plantations. In subsequent times, these migrants were also employed in the armed forces, police forces, and as security personnel. The people of Mauritius are multi-ethnic, multi-religious, multicultural, and multilingual, which makes for a potpourri of experiences for couples on Mauritius honeymoon packages.
Experience Mauritius on a Honeymoon
A Mauritius honeymoon tour package is not just about the utterly gorgeous landscapes and locales, but also about the inherent intermingling of various cultures, traditions, languages, and not to mention the cuisine. All of which, and more, you will be able to explore when you book your own cost-effectively priced Mauritius honeymoon package from India.
Mark Twain once said that Mauritius was created first and God copied it to make heaven. Veena World has a selection of some of the best Mauritius honeymoon packages that you can browse through. The sightseeing itineraries are specially curated to weave together the best experience for you. The cost of a Mauritius honeymoon package would depend upon the number of days, destinations included, and so on.
Things to Do in Mauritius during your Honeymoon
Veena World's Mauritius honeymoon packages are completely customizable according to your interests. The cost of your Mauritius honeymoon package will depend on the destinations you plan to visit. So, when you are about to book a Mauritius honeymoon package for a couple, you will have to go through different itineraries to ensure you choose a perfectly suitable package. To help you create the perfect itinerary, here are some of the best attractions that you should definitely consider adding to your Mauritius holiday package from India:
• Chamarel:
The Island came into existence after volcanic activity, striking remnants of which can be found in the soil in Chamarel. The Seven-Coloured Earth or the Terres de 7 Couleurs is a place here that is famous for its differently coloured sand dunes. A unique geological formation, couples on a Mauritius package throng here to witness the vivid colours of violet, green, brown, red, yellow, purple, and blue all at once in a fenced area. Do not forget to enjoy a cuppa at the coffee shop as you look at this natural wonder.
• Black River Gorges National Park:
While there's no doubt that every inch of this nation is stunning, the beauty is accentuated even further by the majestic views at Black River Gorges National Park, which is another destination that you can add to your Mauritius honeymoon package from India. Sparkling waterfalls, deep gorges, lush forest cover, and a view to die for; couples would love spending some romantic time at this location.
• Rodrigues:
A serene walk on the coastal paths of Rodrigues Island is one of the most romantic things to do for couples on a Mauritius holiday package from India. Located between Graviers and St François, the breath-taking trail with the ocean breeze teasing you to go further, the coastal walk is a must-do activity that won't even add to the cost of your Mauritius tour but will give you memories for a lifetime.
• Flic en Flac Beach:
Flic en Flac is a quintessential Mauritian beach town and a popular tourist hot spot. The casuarina trees lining the sandy stretches give it an ethereal appearance. Go all out for some authentic Creole fare at the many eateries here.
• Trou aux Biches:
This small town is known for being a leading beach destination in the world for housing a spectacular beach of the same name. The turquoise waters of the ocean instantly captivate you. The sand here is so soft that you can lay on it for hours on end with your partner by your side. Play a round of beach volleyball, take a stroll along the shores, visit one of the oldest temples on the island – Maheswarnath, or visit the Trou aux Biches casino, adding this destination to your Mauritius couple package offers so many options that you are sure to have a great time here.
• Ile Aux Cerfs:
Mauritius is renowned world over for its scuba diving and snorkelling activities. A Mauritius tour package for couples can also include adventure activities at Ile Aux Cerfs. Tourists are ferried by boat to the island where they can enjoy parasailing, diving, snorkelling, and take an underwater walk.
• Chambres & Tables d'Hotes:
The best Mauritius honeymoon packages by Veena World would also take you to Chambres & Tables d'Hôtes. You can check out the cost for a Mauritius tour online that includes this destination. Couples can spend a night in simple albeit tastefully done guesthouse and indulge in a traditional meal with the owners. The personal attention and warm smiles will stay with you for long.
• Port Louis Waterfront:
For couples on a Mauritius honeymoon tour package, Port Louis waterfront, commonly known as the Le Caudan Waterfront, is a must-visit. It is a waterfront commercial district replete with world-class restaurants, shopping arcades, posh hotels, and lots of entertainment options. It is also a fantastic place to just relax and sip on sugarcane juice as you whisper sweet nothings to your partner and gaze at the beauty of the waterfront.
Best Time to Visit Mauritius
The best time to visit Mauritius is from May to December when the weather is cool, dry, and sunny. The summer months (November to April) are hot and humid whereas the region's cyclone season is from January to March. You can check for the best costs for a Mauritius honeymoon package based on your time of travel and book accordingly.