Mauritius Honeymoon Packages
Just one glance at the sparkling sapphire waters here is enough to bewitch you. Mauritius is what tropical paradise fantasies are made of!
Mauritius can be called one of God's finest creations, set amidst the most scintillating backdrops. This destination, which is a culmination of natural splendour, unique history, culture, and heritage, is also the perfect way to celebrate your love with a perfect Mauritius honeymoon package. A honeymoon in Mauritius lets you explore sun-kissed beaches, colourful coral reefs, exquisite lagoons, take private catamaran cruises, and partake in some thrilling underwater adventures. On your Mauritius honeymoon, you can explore places that have the charm and mystique of a fairy tale destination. The cultures of the people who emigrated to this erstwhile little-known part of the world have weaved together harmoniously to create a unique heritage. These influences can be seen in the architecture, way of life and on the cuisine of the Mauritian people and is a delight to explore on a Mauritius honeymoon package. Add to it the warm and genuine hospitality of the gentle people of the place and there is no reason why you should not be booking a Mauritius honeymoon package at the most cost-effective prices from Veena World.
A Mauritius honeymoon will offer you ample opportunities to spend some quality time together in some of the most beautiful settings. Veena World's exciting couple packages to Mauritius will take you to the most exotic locales and exhilarating neighbourhoods. No matter what your budget is in terms of the cost for a Mauritius honeymoon package, you are certain to find something suitable at Veena World. You can check out all the relevant information including the price for a Mauritius honeymoon package online at Veena World and select an itinerary that suits your plan and budget perfectly.
Mauritius Honeymoon Packages Travel Packages
| Mauritius Packages | Day/Night | Price |
| --- | --- | --- |
| Honeymoon Special Mauritius | 7 Days | ₹1,31,000 |
1 Mauritius Honeymoon Packages Holiday Packages
Showing 1-1 packages from 1 packages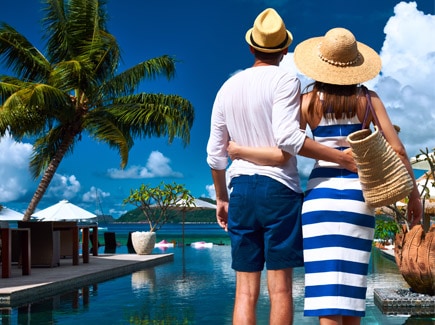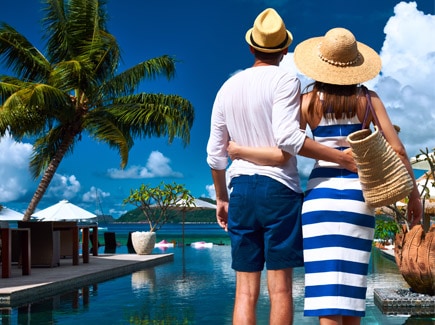 What are you waiting for? Chalo Bag Bharo Nikal Pado!