Malaysia Honeymoon Packages
Have a romantic and fulfilling Honeymoon within the most stunning country, Malaysia.
Popularly notable for its charming beauty, Malaysia is taken into account one in every of the most effective honeymoon places within the world. It's a culturally various land, infused richly with a modern charm – with all the weather for a perfect honeymoon. Malaysia is like 2 countries in one that offers 2 distinct experiences thanks to the Peninsula and Borneo. The Peninsula could be a mixture of Malay, Chinese associated Indian Flavors whereas Borneo is an island shared with Indonesia and Brunei.
The Peninsula flaunts active cities, tea-plantations, attention-grabbing design and additional. The Borneo is home to orangutans, granite peaks, tribes and spectacular diving. For couples and honeymooners travelling to Malaysia, the enthralling charm and natural beauty of its serene outskirts leave them bewitched and drenched in love. From having a charming date night at one of the beaches to staying in a luxurious hotel, there is so much to experience and explore in and around the city with someone special by your side. Make a memory you will cherish for a lifetime by choosing from an amazing list of Malaysia Honeymoon Packages tour and make the best of your stay! Booking a honeymoon package to Malaysia with Veena World brings you more than just a travelling experience. While it is difficult to fit in all the beauty and charm of this city in a single package, we have the best of our offerings to transform your trip into a memorable vacation. You can choose from the best Malaysia honeymoon tour packages online that come with a pre-planned itinerary so that you can conveniently enjoy your vacation.
Packages Coming Soon!
Currently, there are no package(s) found matching your holiday request.
Please try exploring our other available options by checking out trending destinations. Our dedicated Travel Experts are on hand to offer you an expert guidance and support throughout the entirety of your trip.
Reach out to us 1800 22 7979 or drop an Email at travel@veenaworld.com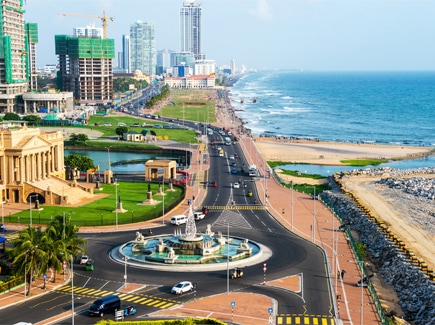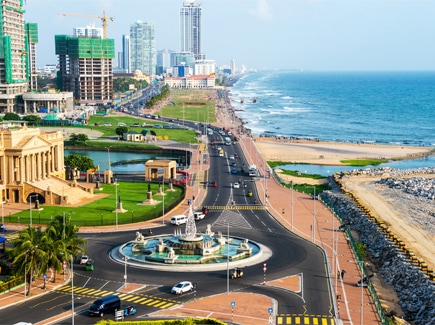 SUPER DEAL PRICE
(30 Nov 2023)

Last 6 Seats

Starts from

per person on twin sharing
Trending Indian Customized Tours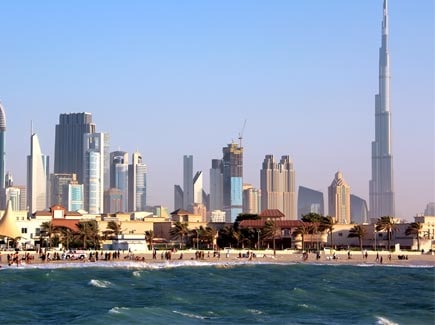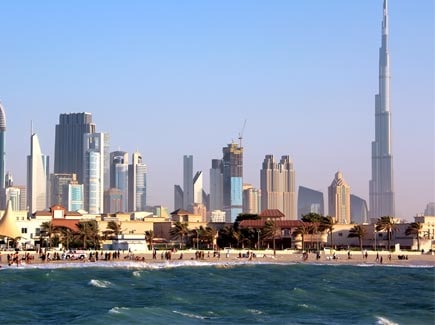 CUSTOMIZED HOLIDAYS
SHDZ1
Starts from
per person on twin sharing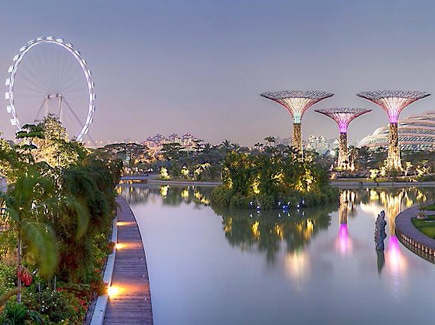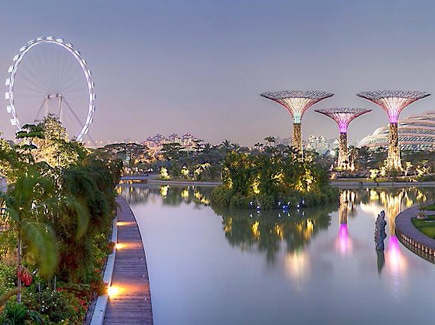 CUSTOMIZED HOLIDAYS
SHSG11
Starts from
per person on twin sharing
Get to know more about Malaysia before booking your honeymoon packages
Malaysia is a Southasian country. The federal constitutional autocracy consists of 13 states and 3 federal territories, separated by the South China ocean into 2 regions, Peninsular Asian country and Borneo's territory. Peninsular Asian country shares a land and maritime border with Asian nation and maritime borders with Singapore, Vietnam, and country. The territory shares land and maritime borders with the sultanate and country and a maritime border with the Philippines and Vietnam. The capital of Malaysia is Kuala Lumpur which is the largest town. With a population of over thirty-two million, the Asian country is that the world's 43rd-most thickly settled country.
Evidence of contemporary human habitation in Malaysia dates back 40,000 years. Within the peninsula, the primary inhabitant's area unit thought to be Negritos. Traders and settlers from the Republic of India and China arrived as early because the initial century AD, establishing mercantilism ports and coastal cities within the second and third centuries. Their presence resulted in robust Indian and Chinese influences on the native cultures, and therefore the individuals of the peninsula adopted the religions of Hinduism and Buddhism. Indo-Aryan inscriptions seem as early because of the fourth or fifth century. The state gained independence from the UK in 1957 and in 1963 the name "Malaysia" was adopted.
Malaysia is AN effervescent, active melting-pot of races and religions wherever Malays, Indians, Chinese and lots of different ethnic teams live on in peace and harmony.
Experience Malaysia
During your Malaysia Honeymoon tour, you may expertise soft sand, romantic beaches, scenic mountains and picturesque villages. The philosophy in Malaysia has created a culinary art paradise and residential to several vivacious festivals. Made in doctrine, Malaysia reflects completely different cities. Malaysia's culinary art reflects the multi-ethnic makeup of its population.
The honeymoon could be a special time for couples to understand one another, and Malaysia honeymoon packages by Veena World make sure that they need the foremost unforgettable vacation. Unwind at the gorgeous beaches, seek some far-famed Malaysian delicacies and relishes some thrilling adventures to spice things up and feel beloved together with your partner.
Things to do in Malaysia
Here is a list of places to include in Malaysia tour packages for couples and honeymooners.
Malaysian beaches area unit is thus romantic that each one you may wish is to idle around the entire day together with your partner. One of them is Tioman Island, within the form of a dragon the island is placed on the Japanese coast of earth Malaya. The attractive island is enclosed by vibrant corals of assorted shapes and clean blue water adds to the charm of the destination. Also, the place involves bold activities like scuba diving, backpackers, water sports and et al. Honeymooners will have peace of mind and may pay the day stress-free.
The capital of Malaysia is Kuala Lumpur and it's typically enclosed altogether Malaysia honeymoon couple packages because it is one among the foremost necessary places to go to once in Malaysia. Being the geographical point of the economy and culture of the country, Malaysia has lots to supply to its tourists and serve them with pleasure and peace. The destination includes many points of attractions particularly, Petronas Twin Tower, ruler Abdul Samad Building, Batu Caves and plenty of additional. Batu Caves is that the largest Temple of Hindus in Malaysia wherever devotees from worldwide pray for his or her health and wealth.
Heritage and history lovers can certainly love this place because it shows the varied cultures that invaded earlier. This historical centre of Malaysia, listed as a UNESCO World Heritage website was the situation of the earliest Malay Sultanates, which was later abolished by the Portuguese. The arranged back, recent city of Malacca contains a richly various history discovered through the Portuguese forts, colonial buildings, Chinese shophouses, mosques, churches and temples. You'll be able to conjointly flick through the antique curios retailers and freelance art galleries.
Mount Kinabalu is one of the foremost placing Attractions in Malaysia, hiking which can provide you with impressive views of the environment. Zip-lining may be enjoyed here to induce bewitching views from the highest. Adventurous people must include this in their Malaysia Honeymoon package. Known for its geology, ecology and flora, this World Heritage Site offers a pleasing environment to the tourists and serve them ample relaxation and breathe taking views. Reaching up to a height of 4.95 meters, Mount Kinabalu is the tallest point in South East Asia where tourists get splendid facilities for adventures like trekking, climbing, roping and likes for best entertainment. The destination is considered one of the safest peaks of the world.
Best Time to Visit Malaysia
The place is made in each facet whether or not it's peace, luxuries, lovely places of looking at, offshore charm and everything that couples would like to possess whereas reaching any destination for honeymoon. The best time to visit Malaysia is depending on your choice as the state experience a hot and wet climate throughout the year. The temperature here ranges between 26 degrees to 28 degrees Celcius. Malaysia's western coast experiences its wet season from Apr to October, and the jap coast experiences the time of year from October to March and has a lot of torrential downpours than the west. And, the simplest time to go to an Asian country for looking at is between Nov to March. If you would like to explore the beaches in the geographic region of Asian country, then set up your vacation anytime between March to Sep, whereas visiting the beaches on the West Coast, travel from Nov to might.
If you're looking for a perfect getaway experience, then Veena World Malaysia Honeymoon packages await to refresh your mind. The true feels of these islands will lift the spirit and make your honeymoon special. Choose Veena World Malaysia vacation package for a couple for an amazing honeymoon experience at a competitive price.