Latvia Tour Packages
Sometimes not being too popular can work to one's advantage. Latvia is where nature decided to weave its best magic but wanted to keep it private and pristine. This country welcomes you to explore it in all its glory.
Latvia is often overlooked by visitors while booking holiday packages in Europe and it has helped the country to survive the aftermath of incessant tourist activity. It proves to be a blessing to a visitor on a tour to Latvia as many of the country's attractions have retained their purity. The world is slowly waking up to the charms of Latvia holiday packages. The Noveau architecture, vast expanses of wilderness, ornate castles and some of the most rejuvenating activities make a tour to Latvia with a well-designed Latvia tour package an unforgettable experience.
The contemporariness of Riga, many medieval castles, secret military bases, Europe's widest waterfall, stunning beaches, and an extensive yet unspoiled coastline, make the attractions on a Latvian tour starkly different from each other yet cohesive in its effect. If you are one of those who likes to tread unchartered paths, Latvia will surprise you. Veena World prides itself on curating the best online Latvia tour packages from India at the best price/cost. Browse the many Latvia tour package options online, select the one that suits you the best and Veena World takes care of the rest. Get ready for a memorable tour of Latvia.
Packages Coming Soon!
Currently, there are no package(s) found matching your holiday request.
Please try exploring our other available options by checking out trending destinations. Our dedicated Travel Experts are on hand to offer you an expert guidance and support throughout the entirety of your trip.
Reach out to us 1800 22 7979 or drop an Email at travel@veenaworld.com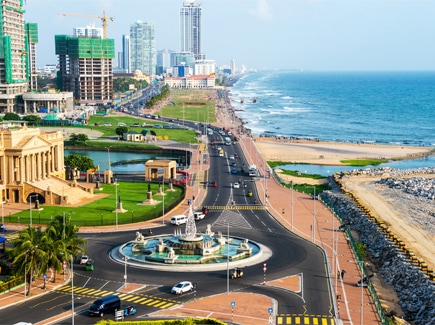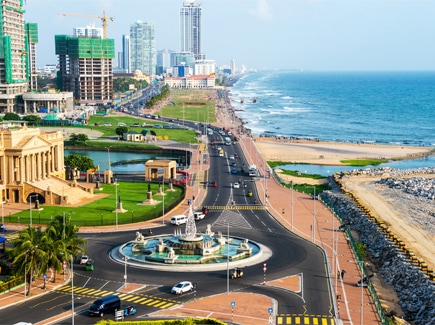 SUPER DEAL PRICE
Starts from
per person on twin sharing
Trending Indian Customized Tours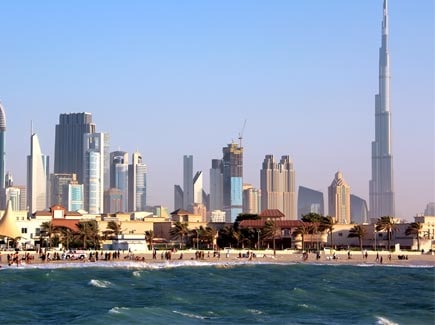 Starts from
per person on twin sharing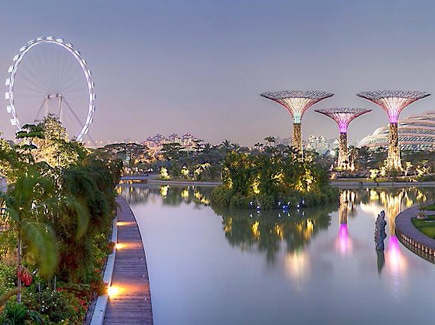 Starts from
per person on twin sharing
Latvia is a North European Baltic state that borders Estonia to the north, Lithuania to the south, Russia to the east, Belarus on the southeast, and the Baltic Sea on the west. The Latvian territory, since ancient times, has been a major trading route. It quickly became famous all over the world because of its huge amber deposits, which was once more valuable than gold. As with any prosperous nation, Latvia too became a victim of many foreign conquests. After centuries of Swedish, Polish and Russian rule, the influences of which can be seen on a travel package to Latvia, the country gained independence on 18 November 1918.
The Latvian population comprises of multiple ethnicities owing to the centuries of foreign rule. These ethnic communities have had a strong influence on Latvian culture which can be witnessed on Latvia travel packages. The official language of the nation is Latvian; however, Russian is also spoken by a large number of people. Christianity is the religion of the majority of the population. Explore this wonderful nation with Veena World's handcrafted online packages for Latvia tours that are designed keeping in mind the varying requirements of travellers.
Experience Latvia
Latvia is a place where nature is not only at its most beautiful, but also at its purest. It is as if there's a stretch of heaven just for everyone to soak in. This country was one of the last ones to embrace Christianity and there are many folk traditions, celebrations, and rituals that go back to the paganism beliefs that the people followed for a long time. Veena World's online packages for Latvia tours are bound to give an unforgettable experience of this nation.
This country is known for its many open-air museums, where one can get to know the country and its people better while basking in the glory of Mother Nature. While Riga, the capital city, is the urbane face of the country with all the luxuries and pleasures of a modern city, the real heart of Latvia lies in the countryside, at the many green spaces, the waterways, white-sand beaches, and pine-covered dunes. Join the locals in berry-picking or abandon yourself in the vast wilderness, ogle at the stunning Art Noveau architecture or join one of the many celebrations, a vacation package to Latvia is a delightful discovery. If you fancy a holiday where you can be with nature, undisturbed and unperturbed, you will find your answer at Veena World. Carefully crafted Latvia tour packages from India, to suit every price/cost preference, is Veena World's forte. So, pack your bags for a fruitful Latvian tour package.
Things to do in Latvia
Latvia tour packages are not for ones who like 'touristy' places, swarming with people. Latvia travel packages are for those who value privacy, serenity and have an attraction for undefiled nature. A tour to Latvia will go above and beyond your expectations.
Here are some of our recommendations for sightseeing in Latvia:
• Riga:
The first thing that strikes you upon landing in Riga is the ornateness and intricacy of the architecture of the buildings of the city. Categorized as Art Nouveau style of architecture, it is characterized by long and organic lines, elaborate and intricate interiors and glass paintings. And the Nativity Cathedral is a stellar example of this form. The Riga Cathedral in Old Riga is a 13th-century cathedral and the largest medieval church in the Baltic. This cathedral is an amalgamation of baroque, Gothic and Hanseatic forms of architecture. The Riga Central Market is a 16th-century market that was once one of the largest in Europe. The most striking feature of this market is that it is housed in gigantic 35 m high German-built Zeppelin hangars. Find the traders engaged in authentic Latvian produce. Riga is the first choice in most Latvian holiday packages.
• Cape Kolka:
Cape Kolka is a vast stretch of an unspoiled landscape where the Dižjūra (the Great Sea, or Baltic Sea) meets Mazjūra (the Little Sea – the Gulf of Rīga) and is a fantastic stop for a Latvian sightseeing tour. From here, visit the secluded but utterly gorgeous Slītere National Park. The best way to explore this haven is to go on a hike on one of the many spectacular hiking trails. The dense pine forests and pristine sandy beaches will take your breath away. End your day with a sumptuous meal of the famous Latvian smoked flatfish. So, when you search online Latvia tour packages from India, make sure they include this destination as Latvia sightseeing is incomplete without it.
• Sigulda:
Situated in the picturesque Gauja River valley, Sigulda is rightly called the Switzerland of Latvia and is a great inclusion in your Latvia vacation package. This town is known for its historical castle ruins such as the 13th century Sigulda Medieval Castle Ruins and Krimulda Castle ruins. The Turaida Museum Reserve is known for providing unmatched views of the Gauja River and the valley. While here, do take a ride on the Baltic's only cable car across the Gauja valley and soak up the incredible sights. As a souvenir, you could buy Sigulda's famous walking sticks which come in all sizes. Do include Sigulda in your Latvia holiday package to get an amazing Latvia sightseeing experience.
• Jurmala:
The next stop on our recommended Latvia holiday package is Jurmala. This seaside resort spells fun, excitement and an electrifying atmosphere. Relax at the beach, take a stroll along the pine-covered shore, explore the unique and drool-worthy Latvian cuisine or indulge in a rejuvenating spa session, Jurmala never disappoints. Most of the well-designed packages for Latvia tours do include this destination.
• Rundale Palace and Museum:
The Rundale Palace will take you back to an age of grandeur and splendour. Known as the Baltic Versailles, this huge complex was designed by Francesco Rastrelli. Keep some time to explore the expansive gardens surrounding the palace, the most famous of which is the Rose Garden. The palace complex and the surrounding area will compel you to wonder about the lives of the royalties that called this place home. Top Latvia vacation packages usually include this destination.
• Cecis:
Now your Latvian vacation package takes you to Cecis. This town is an intrigue. Go back to the Middle Ages with its medieval castles, feel the time stand still as you go about the old town and savour a cup of coffee at the cutesy cafes and if you are lucky, catch a music festival in full swing. Latvia tour packages are incomplete without this destination.
Best Time to Visit Latvia
Winters are harsh in Latvia. The ideal time to plan a tour package to Latvia is from April to September. This is also a great time to catch migratory birds coming to their temporary home. The whole country adorns the beautiful fall colours, which you will fall in love with on your Latvia travel package.