Indonesia Honeymoon Packages
Honeymoon holiday in Indonesia turns out as a memorable experience all in the name of history, culture, wildlife, and food.
If you are looking for a beautiful, calm, and romantic destination for your honeymoon, then booking an Indonesia honeymoon package is the best thing for you. Indonesia is the largest archipelagic country in the world with thousands of large and small tropical islands. Besides, it is enamoured with tropical rainforests, lush green terrains, high mountains, and wildlife, making for a perfect honeymoon destination. There are plenty of places in Indonesia for couples to book a honeymoon tour package.
The eternally popular Bali, the exotic charm of Komodo Island, crystal clear waters of Sawai Bay, the ornate Yogyakarta, the romantic Gili Islands; this white sandy coastline is full of exciting places that guarantee to provide you with immense peace and happiness of your romantic vacation. Booking your Indonesia honeymoon package with Veena World brings you more than just a travelling experience. It offers a range of packages that let you explore every important aspect of a destination on your honeymoon. You can choose from the available options of Indonesia tour packages for couples online that come with a pre-planned itinerary so that you can conveniently enjoy your vacation.
Packages Coming Soon!
Currently, there are no package(s) found matching your holiday request.
Please try exploring our other available options by checking out trending destinations. Our dedicated Travel Experts are on hand to offer you an expert guidance and support throughout the entirety of your trip.
Reach out to us 1800 22 7979 or drop an Email at travel@veenaworld.com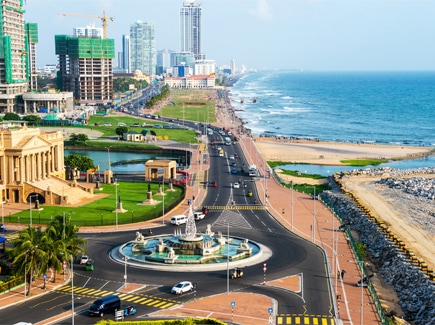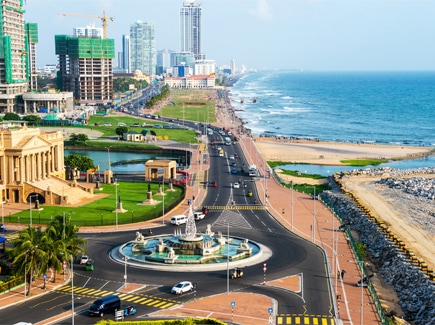 SUPER DEAL PRICE
Starts from
per person on twin sharing
Trending Indian Customized Tours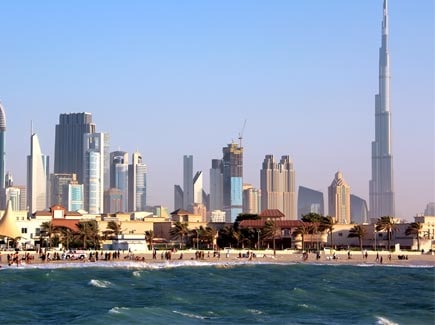 Starts from
per person on twin sharing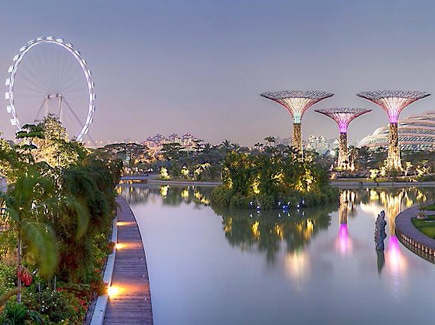 Starts from
per person on twin sharing
Our trips have touched hearts globally
what our happy travelers are saying
Honeymoon Special Bali

"Extraordinary tour. Enjoyed every moment. Tour guide Nilesh was supportive and very friendly n prof...

Read More

Sanket

Travelled in Feb, 2023

Honeymoon Special Bali

"I feel it was a very successful tour for me. The food, visit to the places, time management everythi...

Read More

Akshay

Travelled in Feb, 2023

Honeymoon Special Bali

"I feel it was a very successful tour for me. The food, visit to the places, time management everythi...

Read More

Prachi

Travelled in Feb, 2023

Honeymoon Special Bali

"It was really dreamy experience,we enjoyed our honeymoon

Bipin

Travelled in Dec, 2022

Honeymoon Special Bali

"Hi, My name is Prathamesh Kulkarni,my wife and I went for the Bali Couple Tour. This was our fir...

Read More

Prathamesh

Travelled in Dec, 2022
Get to know more about Indonesia before booking your honeymoon packages
Indonesia, officially known as the Republic of Indonesia, is a Southeast Asian country located between India and the Pacific Ocean. It is the world's largest island country with over 17000 islands, 6000 of which are inhabited by locals, and the rest are yet to be explored. With this, comes a dazzling array of languages, traditions, and cuisines that give you a rich cultural experience.
Tourism in Indonesia boasts a unique mix of the vast archipelago with a long stretch of beaches complemented by its rich cultural heritage, tropical climate, and well-preserved ecosystem. The country is said to have one of the world's largest coastlines stretching to approximately 54,716 km from the Malay Peninsula to Papua New Guinea. Topping it up with UNESCO World Heritage Sites, temples, monuments, and royal palaces makes Indonesia a perfect honeymoon destination for couples to book their tour packages and have a memorable vacation.
Experience Indonesia on Your Honeymoon
Experience the beauty of this intoxicating land with Veena World and go on an endless exploration with your better half. Our exclusive range of Indonesia honeymoon tour packages from India comes with a personalized itinerary that lets you experience a bit of everything this land is bestowed with.
To name a few, we have the ever-popular Bali, horse-filled grasslands of Sumba, the untouched coral reefs of Sulawesi and Raja Ampat, the culinary paradise of Lembang, the exotic underwater paradise of Karimunjawa, and so much more that will leave you spellbound. Part of your couple tour package to Indonesia will also cover the wildlife, volcanic scenery, and plenty of adventure activities, making it a great way to create memorable experiences that will not leave your heart anytime soon.
In addition to all the exciting things to do, your Indonesia honeymoon tour package is not complete without trying the lip-smacking Indonesian cuisine. The food here is inspired by its rich history with influences from Hindu, Dutch, Portuguese, Chinese, and Middle-East culture. There are plenty of mouthwatering dishes to discover like Nasi Goreng (Fried rice served with fried eggs), Satay (Meat skewers), Bakso (Meat Ball) Pisang Keju Coklat (Banana, cheese, and chocolate), and much more.
Things to do on your honeymoon in Indonesia
There is an incredible variety of experiences on offer when you book honeymoon tour packages from India to Indonesia.
Island Hopping
The easy accessibility of Indonesian islands allows travellers to island-hop in search of blissful beauty and tropical adventure. Besides, this is among the popular ways to discover unexplored places, cultures, and cuisines, considering that the country has a lot to be explored on a single trip. Here is a list of popular islands that you can select from on your Indonesia tour package for couples.
The incredible flora and fauna, coral reefs, white sandy beaches complimented by Madurese and Buginese culture.
The rigged habitat of 4000 Komodo dragons at the Komodo National Park, rusty-red volcanic hills, coral reefs, and mangrove shrublands
Skirting knife-edge ridges, paddy fringed villages, hot springs, paddy fields, complemented by exotic cultures, tropical beauty, and not to forget the presence of Komodo dragons.
The most popular island of the Indonesian archipelago is full of bright green rice terraces, soaring volcanoes, and palm-fringed beaches.
Towards the east of Bali is a small group of islands collectively known as Gili Islands. Gili Trawangan is the largest of them and the most tourist-friendly to have the most relaxed, secluded, and romantic experience.
Take a ferry trip to this famous island touted as the next Bali and full of cafes, beaches, resorts, and restaurants to get a tropical experience.
Tourist Attractions
Indonesia is blessed with awe-inspiring attractions, including ancient traditions, temples, and colonial ruins. Here is a glimpse into some of the tourist attractions one can explore through Indonesia honeymoon packages from India.
An enormous ancient Buddhist temple in Indonesia that dates back to the 9th century. The temple architecture is packed with religious, cultural, historic, and aesthetic charms, making it one of the UNESCO World Heritage Sites.
One of the important sites to study human fossils and understand the evolution of humans. It also has a museum displaying the fossils and offering visitors an insight into their significance.
One of the largest Hindu temples in Southeast Asia that offers insight into the Hindu and Buddhist history of Indonesia.
A former palace garden that served as a home to the Sultan Hamengku Buwono. It was built in 1758-1765 with bathing pools, artificial lakes, underwater tunnels, and water canals.
Fun and Adventure Activities
Exploring Indonesia is quite an exhilarating ride with a host of fun and adventure activities. From exploring the Komodo life to taking a sneak peek into the underwater world, there is so much to explore.
Visit Wakatobi National Park:
A UNESCO World Heritage Site, this marine park is known for its hundreds of species, and a beautiful coral reef that is dotted with sea birds. It is also a world-famous diving spot.
Snorkelling and Scuba Diving:
Indonesia has some of the best spots for such activities, with Bali and Lombok being the top preferences. Besides, you can also explore other untouched coral reefs like the Raja Ampat while hopping between islands.
Sailing to the Komodo National Park:
Hire a private chartered boat and sail for around 24 hours with all amenities and food. You can also stop at Padar, Mesa village, and Kanawa on your way to the national park.
Go on Mangrove Discovery:
Take a boat ride through the dense mangrove forests of Bintan complemented by lovely green vegetation dotted with colourful birds and snakes.
Best Time to Visit Indonesia on a honeymoon
The best months to book your honeymoon package are May, June, and September when the days are sunny and dry with less crowded islands.
Don't forget to check the inclusive cost and overall prices of our Indonesia honeymoon packages from India to find the best deals.