Europe Honeymoon Packages
Are you planning an international vacation with your spouse? A honeymoon package to Europe is just what you need to embark on your new journey in life with each other.
Europe is one of the most sought-after honeymoon destinations in the world and rightly so. The natural beauty of this continent attracts tourists from every corner of the planet all year round. Along with this, Europe honeymoon packages from India are very popular owing to the cultural magnanimity that you can feel as you step off the plane. Keeping this in mind, checking out deals for an unforgettable honeymoon in the highlands of Scotland or the countryside of the United Kingdom is highly recommended. There are several honeymoon tours in Europe that you can choose from based on your budget, days to spare, and other personal preferences. The idea is to have a memorable experience in this beautiful tourist destination with your partner that will stay with you for the rest of your life. Imagine waking up to the enchanting music of bagpipers in Ireland, watching the Eiffel Tower come to life with a million golden lights at night, sipping on some freshly brewed Swedish coffee whenever you want, and lazing on a Greek yacht all day long! The sheer magic of a honeymoon tour package from India to Europe is nothing short of a dream come true. So, make sure you do it right! Go for a well-planned itinerary so that you get to see the best of Europe on your honeymoon.
Packages Coming Soon!
Currently, there are no package(s) found matching your holiday request.
Please try exploring our other available options by checking out trending destinations. Our dedicated Travel Experts are on hand to offer you an expert guidance and support throughout the entirety of your trip.
Reach out to us 1800 22 7979 or drop an Email at travel@veenaworld.com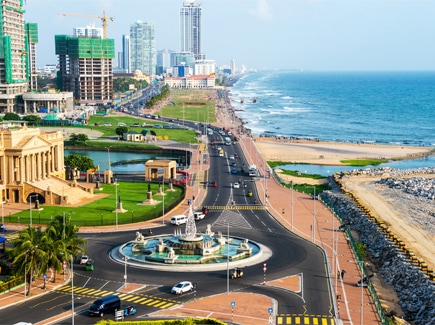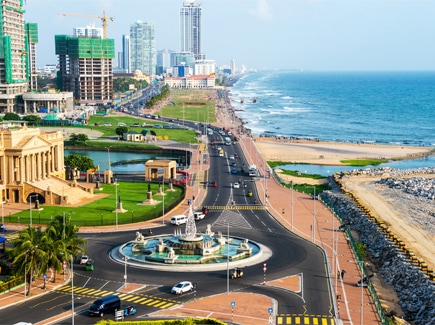 SUPER DEAL PRICE
(14 Dec 2023)

Last 6 Seats

Starts from

per person on twin sharing
Trending Indian Customized Tours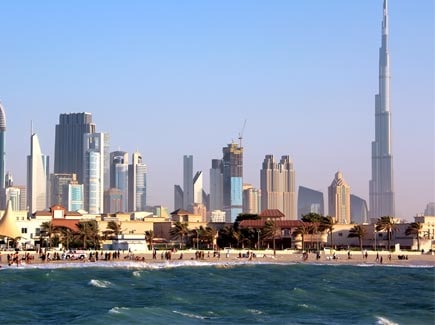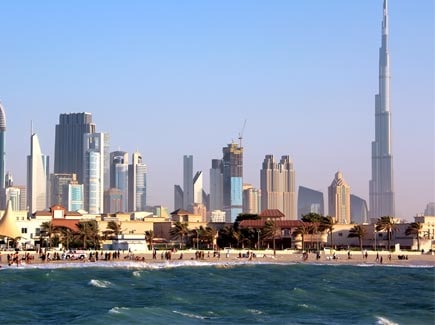 CUSTOMIZED HOLIDAYS
SHDZ1
Starts from
per person on twin sharing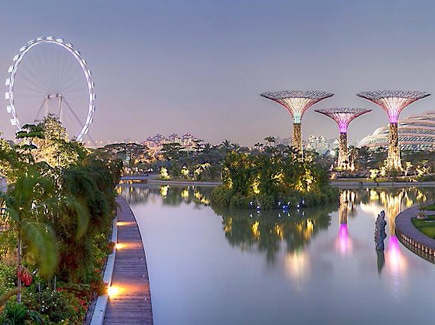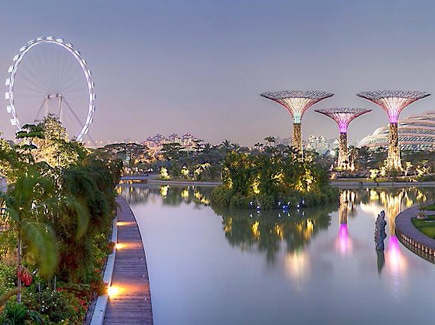 CUSTOMIZED HOLIDAYS
SHSG11
Starts from
per person on twin sharing
Travelling to Europe on your honeymoon is a once-in-a-lifetime experience. A honeymoon trip with your partner is just what you need to know them better and have some quality time together. This is the time of your life when exploring new countries, cultures, and cuisines will make you appreciate life. Taking this into account, it is advised to book one of the best European tour packages for your honeymoon. Now, this does not mean only expensive vacations for couples will make you appreciate the beauty of this continent. A reputed travel company offers cost-effective trip packages as well. So, you do not have to break your bank to enjoy a European holiday. Another tip to keep in mind is that you need to put in a little effort in planning your vacation. Besides having a proper itinerary, you may get in touch with your travel company to get some customizations done, so that you can enjoy your honeymoon package trip to Europe just the way you want to!
About the Destination
When you think about Europe, the first few things that come to your mind are the view from the top of the Eiffel Tower, the iconic red double-decker buses in London, the grand churches of Vatican City, and the scrumptious taste of the most authentic Italian fare that you can find. These are some of the things that make Europe the best honeymoon destination in the world. You can book a cost-effective tour package from India from a reliable travel agency. One thing to note is that the weather conditions may vary in Western, Central and Eastern, Northern, and Southern Europe. So, if you are looking up European tour packages for couples from India, then be mindful of the tourist destinations and attractions you choose, you should be able to visit all the gorgeous places in these sub-regions.
Experience Europe
Think of any confectionery item and double it up with homemade marmalade. This is what a Europe is all about, all sweet and memorable when you book the right honeymoon package to Europe! The old-world charm can still be experienced in cities like Venice, Florence, Athens, Prague, Berlin, Burges, etc. For a chic and modern travel experience, Paris, London, Milan, Budapest, Dublin, and Stockholm are at your disposal too. Be it art, culture, food or fashion, there is something for everyone in Europe. The cost of honeymoon packages from India may vary. This is simply because some couples prefer luxurious stays while others enjoy backpacking along the Euro Rail trail. As a rule, you need to choose a honeymoon package to Europe that will be ideal for you and your partner.
Things to Do in Europe
While choosing among the most exciting European honeymoon packages from India, it is wise to go through the itinerary offered by several travel companies. Here are a few things to do in Europe that you must ensure are included in your travel package:
Explore the Islands of Greece - One of the most enchanting places to see in Europe on a honeymoon tour is Greece. Blessed with mesmerising islands, this is the perfect country to relax and unwind at the beginning of your vacation. From Mykonos to Ios Island, you can cruise on a private yacht or public ferry and visit all the islands of Greece.
Marvel at the Historical Sights of Paris - Top-rated honeymoon packages to Europe are sure to have a day tour planned to visit the Eiffel Tower, The Louvre, Musee d'Orsay, Notre Dame, etc. because of their historical significance and cultural importance. You can book a Hop-on Hop-off bus tour or take a cab to all your favourite spots in the city, the choice is yours!
Make Your Own DDLJ in Interlaken - That's right! Visit the most breathtaking tourist destination of Switzerland and go all DDLJ-esque at the iconic shooting spots. What can be more romantic than this? Interlaken is easy to reach by bus or train from Zurich, so make sure you choose among honeymoon packages from India to Europe that have this Alpine town in its itinerary.

Watch the Northern Lights in Iceland - Colloquially known as aurora borealis, the northern lights near the southern edge of the Arctic Circle are a sight to behold. Cosy up with your partner at midnight and watch one of the most fascinating marvels of nature on your honeymoon.
Devour Italian Delicacies in Sicily - How can you visit Europe and not eat Italian food as much as you can? For the most authentic and local fare, travel to Sicily with your partner from Rome or Florence, and you will be transported to a food paradise instantly.
Ride a Vespa along the Roman Streets - One of the most quintessential experiences to have in Rome is to hire a Vespa for a day and explore popular tourist spots in this ancient city. There will be an adventure on every street and oh the places you will go!
Experience the Magic of Opera in Vienna - Attend an Opera Show and fall in love with Mozart in Vienna. The simplistic pleasure that you will experience is beyond comparison. You just have to do it to truly understand the beauty of music.
Best Time to Visit Europe
Summertime is the busiest in tourist destinations like Rome, Venice, London, Paris, and Madrid. This is because the weather conditions are pleasant and all the streets are buzzing with activities, festivals, and what have you! So, you can look for cost-effective honeymoon packages from India to Europe in advance, so that your vacation is affordably priced. Similarly, the months of March, April, and May are popular among tourists visiting Scotland, England, Hungary, and France as the spring season is in full swing. But if you really wish to find the best deals, then the autumn season between September and November is perfect for you. Winters can be particularly harsh in Europe, so only plan your honeymoon trip if you wish to experience a white Christmas in the UK, Switzerland, and Scandinavia. A honeymoon package in Europe should be based on the kind of weather you and your partner enjoy the most, so choose wisely.