Package Includes
Hotels
Flights*
Transport
All Meals
Sightseeing
*Except for joining and leaving option, airfare is included for all departure city options.
Itinerary (Day Wise)
Day 1
Chandigarh – Shimla (2 Nights)
Tour guests will arrive at Chandigarh Airport as per their scheduled flight. Upon arrival they will meet Veena World tour manager at the airport and proceed to Shimla.
Enroute we visit Pinjore Garden – a garden built in traditional Mughal style with seven terraces descending into a distance having grand pavilions and beautiful fountains. In the evening at Shimla we have a short Meet and Greet session.
Dinner
Soft Drink at Pinjore Garden, Tea/Coffee en route to Shimla
Day 2
Today we visit Kufri – winter sports capital of Shimla followed by Indira Bungalow and Himalayan Zoo. Later we stroll on the famous Mall Road to we view Christ Church, Scandal Point, The Ridge.
Breakfast, Lunch & Dinner
Hot sweet corn/popcorn and Tea/Coffee at Kufri, Burger/Softy and Tea/Coffee at Mall Road
Day 3
Shimla – Manali (4 Nights)
Today we proceed to Manali, en route we drive past the Beas Sutlej Link Project, Pandoh Dam and Scenic Kullu Valley. During our tea halt we visit Kullu Shawl factory. In the evening we arrive at Manali – gorgeous hill station located in the heart of snowy mountains.
Breakfast, Lunch & Dinner
Tea/Coffee/Soft drink en-route Manali, Tea/Coffee/Soft drink at Kullu shawl factory
Day 4
Today we drive through the new tourist hotspot Atal Tunnel (Subject to Operation) – world's longest tunnel at an altitude of 10,040 feet. A spectacular drive will take us to Rohtang Road Snow Point. We have free time to play in the snow and click pictures to our heart's content. We view the Sissu Waterfall.
In the evening we enjoy bonfire with traditional Himachali Folk Dance followed by dinner.

Please Note: Rohtang pass is 51 kms away from Manali. This Pass is not accessible for almost 8 months in a year, as it is covered by snow. We generally visit the snow point on Rohtang road, which has been permitted by the Border Security Force.
Also note: Snow clothes, jackets and gum boots are available on rent in the shops located on Rohtang Road, you can rent it at an additional cost if needed.
Breakfast, Lunch & Dinner
Tea/Coffee and Instant Noodles at Rohtang Snow Point
Day 5
Manali – Solang Valley - Manali
Today we proceed to Solang Valley – a splendid valley in Solang village offering magnificent views of the glaciers and snow-capped mountains. Here we enjoy a Ropeway ride and admire the Himalayan mountains. Those who are with adventure spirit can experience thrilling activities like Paragliding, Biking, Trekking and Hiking at an additional cost. We then have free time for shopping.
Breakfast, Lunch & Dinner
Tea/Coffee at Solang Valley
Day 6
Today we visit Naggar Castle – a medieval castle is an amalgamation of European and Himalayan architecture. Later we visit Hidimba Mandir – set amidst the snow-covered hills of Manali, this temple is a unique shrine dedicated to Hidimba Devi and Himalayan Nyinmapa Tibetan Buddhist Monastery – known for its architectural beauty.
Breakfast, Lunch & Dinner
Momos at Mall Road
Day 7
Manali – Chandigarh (1 Night)
Today let's experience the thrilling activity of River Rafting and the rapids of the cool white waters of Beas River. Later we proceed to Chandigarh – the first planned city of India designed by renowned French architecture Le Corbusier.

Please Note: For safety reasons, those who weigh below 30-35kgs are not allowed for water rafting.
Rafting is an outstanding experience at the same time it is an adventure activity too, especially for senior citizen tours. Guests who are not comfortable with rafting can avoid and opt for the refund.
Breakfast, Lunch & Dinner
Tea/Coffee & Instant Noodles after rafting, Tea/Coffee at Swar Ghat
Day 8
Chandigarh – Departure to hometown
Today we visit Rock Garden – a garden full of sculptures is completely built from industrial waste, scraps, home waste and thrown-away items.
It's time now to say goodbye to our travel companions. Let's stay in touch with each other through email, phone, WhatsApp, Facebook, Instagram and meet again on yet another memorable tour. See you all!!
Tour Guests will proceed to Chandigarh airport as per their schedule flight and start their return journey back home.
Tour Concludes.

Please Note:
Given the current dynamic situation some monuments or sightseeing places may be closed temporarily without any prior notice; in such cases every attempt will be made to visit an alternate sightseeing if possible.
Now coach travel is permitted for tourism, so we will use a coach for transfers and sightseeing. Guests who wish to travel by a small vehicle may do so by paying an additional cost.
We request all guests to abide by the mandatory requirements for travel to the destination, such as RT-PCR tests, web check-in, self-declaration, e-pass formalities etc. as per the state/country, which are subject to change periodically. Any cost incurred for such requirements should be borne by the guests.
Detailed Tour Price
NOTES :
Above mentioned tour prices are Per Person for Indian Nationals only.
5% GST is applicable on given tour price.
Terms and Conditions apply.
Upgrades Available
Need to upgrade to business or first class? Please get in touch with our team on 1800 22 7979 for more details.
You can select the prime seat(s) in your coach at an additional cost. Please get in touch with our team on 1800 22 7979 for more details.
City - Country
Hotel
Check In - Check Out
Shimla - India
Hotel De Park/ Andaz Resort/or similar
16 Sep - 18 Sep
Manali - India
Whistling pines/ moniker resort/or similar
18 Sep - 22 Sep
Chandigarh - India
Hotel Swan/ Silky Resort/or similar
22 Sep - 23 Sep
Guest Type
Reporting Point
Dropping Point
Scheduled Tour Guests
Chandigarh Airport
Chandigarh Airport
Joining & Leaving Guests
Chandigarh Airport
Chandigarh Airport
Tour Information
To and Fro economy class air ticket (Ex-Mumbai) with current airport taxes
Baggage Allowance as per the airline policy
Travel by comfortable A/C or non A/C small cars or Tempo Travellers or Mini Buses or big buses depending on the respective tour group size
Accommodation in comfortable hotels on twin/triple/Single sharing basis
All Meals – Morning tea/coffee, breakfast, lunch, evening tea/coffee with cookies/snacks, dinner and Water Bottle (1 Litre) per person per day
Guide & driver tips, hotel & restaurants tips
Permits/ entrance fees of all sightseeing places which is to be visited from inside
Accompanied local guide/s services wherever require
Veena World Tour Manager Services from Day 01 Meeting point till the dropping point on last day
Weather
Transport
Air Travel:
Mumbai - Chandigarh // Chandigarh - Mumbai
Coach Tavel
A/C Vehicle Type - depends upon group size
Documents Required for Travel
ADULT: Voters ID / Passport / Aadhar Card / Driving Licence
ID card, ID card type and ID card number is mandatory at time of booking, kindly carry the same ID card on tour.
For NRI and Foreign National Guests alongwith Passport, Valid Indian Visa/ OCI Card/ PIO Card is mandatory.
Carry one passport size photo.
Cancellation received no. of days prior to departure
Cancellation fee applicable on Net Tour Price (per person)
Payment Terms
Guest can pay by Cheque/ Demand Draft/ Debit card / Credit card/ NEFT/ RTGS/ IMPS. For Debit / Credit card payment additional 1.8 % convenience charge will be applicable Cheque / Demand draft should be in favour of "Veena Patil Hospitality Pvt ltd"
Remarks
All meals are provided by Veena World in case the flight reaches the stipulated destination early morning or leaves destination late in the evening.
The tour price varies for NRI's or foreign nationals, for more details kindly contact your travel advisor
NRIs and Foreign nationals please ensure proper identity is conveyed to booking executive at the time of booking and all details along with passport copies are handed over to the booking executive.
Standard Check-in and check-out time of hotels in India is generally 1.30 PM and 10 AM respectively.
Our trips have touched hearts globally
what our happy travelers are saying
Seniors' Special Shimla Manali
Feedback:HPZA080422A VW : Thank you Veena World Tour Managers Raj and Mandar I would like to appreciate both of them for taking great care of my Parents. This is our first tour experience which I booked for my parents in senior special group. The response received from my parents was really touched our heart. My mother got emotional when we picked her back from Mumbai airport saying that she is going to miss Raj and Mandar. They were careing and did lot more than any of her Children. My father is introvert person but today he is continuously praising both Raj and Mandar. I am amused to see his videos sent by Mandar participating in cultural dance and DZ. Today I am seeing them very happy and satisfied. They loved and enjoying every bit of last eight days with Veena World including food,hotel,Bus travel,sightseeing etc I am so greatful to Raj and Mandar for taking care of them. I would like to note here that before sending them I was fearful by reluctant experience which I received from Veena World Sales and Support team. However, thanks to Veena World for having such nice tour Manager's after seeing of my parents happiness I would like to offer them such tours frequently. Thank you again Namrata Bhise
Vishwnath
Seniors' Special Shimla Manali
वीणाताई नमस्कार ट्रिपचा अनुभव एकदम छान ,.होता . सर्व हाॅटेल मस्त आमची कुठल्याही प्रकारची गैरसोय झाली नाही एकदम छान अनुभव होता. तुमचे टीम मॅनेजर महेश व जयेश खुपच सर्वांची छान काळजी घेतात. दोघेही अनुभवी , व प्रसंगावधानी आहेत ऊत्तम टूर मॅनजर आहेत मी दोघांचीही आभारीनी आहे. परत नक्की वीणा World ने ट्रीप करावी असे वाटते ह्याचे सर्व श्रेय तुम्हाला व स्पेशली ट्रिप कंटाळवाणी होऊ नदेणार्‍या महेश व जयेश तुम्हाला दोघांना
Neelakshi
Seniors' Special Shimla Manali
Our Simla Manali trip was awesome..I thank Veena world team for such a beautiful and memorable trip..I would specially thank Mahesh and Jayesh for being so kind ..and making our journey successful.. Thankyou Veena world Team..you are the best..
Madan
Seniors' Special Shimla Manali
Mahesh and Jayesh are very co operative and lovely persons with deep knowledge.We are very happy and satisfied with this tour.
Madhukar
Similar Tours for You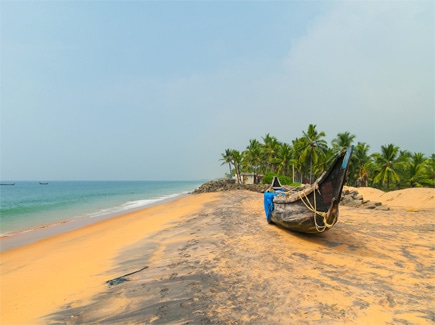 Meals
Sightseeing
Hotels
Flight
Alleppey (1N)
Periyar (1N)
Munnar (2N)
SUPER DEAL PRICE
₹32,000
per person on twin sharing
Alleppey (1N)
Periyar (1N)
Munnar (2N)
Cochin (1N)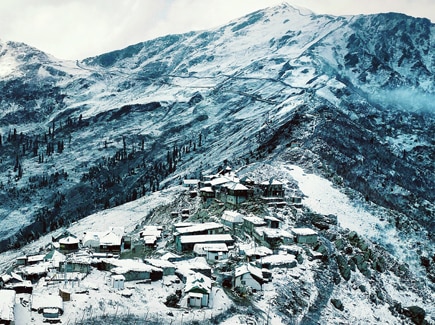 Meals
Sightseeing
Hotels
Flight
Srinagar (Houseboat) (1N)
Pahalgam (1N)
Srinagar (3N)
SUPER DEAL PRICE
(07 Jun 2022) Last 4 Seats
₹52,000
per person on twin sharing
Srinagar (Houseboat) (1N)
Pahalgam (1N)
Srinagar (3N)
Gulmarg
Mumbai - 16/09/2022 Mumbai - 23/09/2022
Super Deal Price
₹42,000
*per person on twin sharing basis
₹42,000
*per person on twin sharing basis