Group Tour - AFKS
Kenya Jewels
Kenya Jewels
COUNTRIES

0

Cities

0

Days

6

Dates & Price
Tour Type
Family
Tour Code
#AFKS
Kenya is home to incredible wildlife experiences, scenic landscapes and extraordinary local culture. Game drives, animal safaris, annual migration, vibrant bird spectacles are all inherent to this land that offers its natural bounty to anyone who visits. Come, explore nature in its most purest form!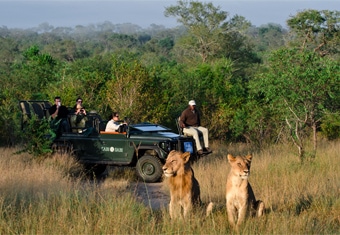 Tour Highlights
6 Days of Fun, 3 Amazing National Parks, 1 Amazing City, 1 Great Country
A thrilling game drive at Masai Mara, Kenya
Enjoy a boat ride in Lake Naivasha
Visit Hell's Gate and Enjoy Nature Walk
A scenic drive through Great Rift Valley
Introducing:
Post Tour Holidays and Business Class Upgrades. Get in touch with us on 1800 22 7979
Upgrades Available
Currently we do not have any scheduled departures, they will be updated shortly.
Day 1
Nairobi – Aberdares (1 Night)
Kenya Tour (Mumbai to Mumbai) guests will report at Chhatrapati Shivaji International Airport-respective airline terminal, four hours prior to the scheduled flight departure time.
After collecting the snacks hamper from Veena World Airport Representative and completing check in formalities, guests along with Veena World Tour Manager will travel to Nairobi – the capital city of Kenya.
Joining & Leaving (J&L) Tour guests will directly join at Nairobi Airport as per the scheduled group flight arrival time. J&L Tour guests who have already reached Kenya can meet the scheduled group at Aberdares hotel as per the guidelines given by Veena World Tour Manager.
Upon arrival, Veena World Tour Manager will guide all guests for airport formalities and proceed to Aberdares - Kenya's one of the most unspoiled forest parks.
We have free time to enjoy the property and view the amazing wildlife.
In the evening, all the guests will have a short Meet & Greet session.
Dinner
Night Stay in Aberdares
Day 2
Aberdares – Lake Naivasha (1 Night)
Today morning we have a chance once again for animal sighting from the hotel. Later we proceed to Lake Naivasha - A freshwater lake fringed by thick Papyrus plants located at the highest point in the Great Rift Valley, well known as a world class birding destination. Enroute we view the majestic Thomson Falls – a waterfall on the Ewaso Ng'iro river drains from the Aberdares ranges. Today we have an opportunity to pass through the equator visiting both northern hemisphere and southern hemisphere at the same time, where water spins clockwise towards the northern hemisphere and anti-clockwise towards the southern hemisphere. Upon arrival we enjoy a boat ride and admire the beauty of Lake Naivasha along with spotting of birds, giraffes, buffalos, monkeys and hippopotamus.
Breakfast
Lunch
Dinner
Night Stay in Lake Naivasha
Highlights
View the majestic Thomson Falls
Enjoy a boat ride at Lake Naivasha
What's more

Coffee at Thomson Falls.
Day 3
Lake Naivasha – Masai Mara (2 Nights)
Today we visit Hell's Gate – the location is said to be an inspiration for the movie 'The Lion King'. Here we explore gorges, view wildlife and enjoy a nature walk. Later we proceed to Masai Mara – world renowned large game reserve known for its exceptional population of lions, leopards, cheetahs, elephants and Great Migration of wildebeest, Zebra, gazelle from the Serengeti Plains. Upon arrival enjoy the unusual surroundings of our Camp – Lodge.
Breakfast
Lunch
Dinner
Night Stay in Masai Mara
Highlights
What's more

Coffee along the journey to Masai Mara
Day 4
Masai Mara
Today it's time for the most thrilling experience as we take the Safari Game Drive – an adventurous excursion in the Masai Mara National reserve in Savannah grass lands. We get a chance to have a close encounter with The Big Five – Lion, Leopard, Rhinoceros, Elephant, Cape buffalo and other wild animals like Gazelles, Giraffes, Zebras, Cheetahs, Hyenas, etc. from our open roof safari van. We also visit local Masai village to know the life of Masai tribes, their distinctive attire, customs and culture.
Breakfast
Lunch
Dinner
Night Stay in Masai Mara
Day 5
Masai Mara – Nairobi (1 Night)
Today we proceed to Nairobi. En route we enjoy a scenic drive through the Great Rift Valley. Upon arrival, we explore Nairobi city, we see the Nairobi Hill View Point to have a panoramic view of the city, the Parliament Building followed by a visit to Nairobi Square – God's Corner and Nairobi National Museum – presenting Kenya's history, nature, culture and contemporary art. We also visit Snake Park and botanical gardens.
Breakfast
Lunch
Dinner
Night Stay in Nairobi
Highlights
Scenic drive through the Great Rift Valley
Explore the city of Nairobi
What's more

Soft drink on the journey from Masai Mara to Nairobi.
Day 6
Departure from Nairobi
It's time now to say goodbye!
Kenya Tour (Mumbai to Mumbai) guests will proceed to Nairobi Airport as per the scheduled group flight departure time. After completing airport formalities, Kenya Tour guests will travel back to Mumbai with Veena World Tour Manager.
Joining & Leaving (J&L) guests can be dropped at Nairobi Airport along with scheduled group or they can have their own arrangements made for the return journey back home.
Kenya Jewels Tour concludes with mixed feelings! Happy to have made so many good friends, visited beautiful places and collected joyful memories to be cherished for a lifetime. We leave with a heavy heart as the golden days of the tour come to an end.
Let's stay in touch with each other through email, phone, WhatsApp, Facebook, Instagram and meet again on more such wonderful tours.
Veena World wishes all guests a very happy, healthy and wonderful life ahead.
Breakfast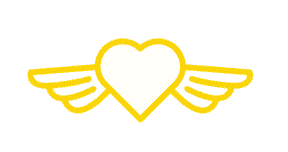 Let's stitch travel dreams together!