Group Tour - HPHC
Honeymoon Special Shimla Manali
Honeymoon Special Shimla Manali
COUNTRIES

1

Cities

5

Days

8

Dates & Price
NRI Guests
Join Tour at Chandigarh
Leave Tour at Chandigarh
Tour Type
Honeymoon Special
Tour Code
#HPHC
Welcome to the Snow Abode of India - Shimla Manali! The perfect start to your fairytale, packed with loads of snow-filled fun, gushing white waters and heart-warming green landscapes, blessed with a touch of spirituality. Fall in love with your special someone at these breathtaking hill stations!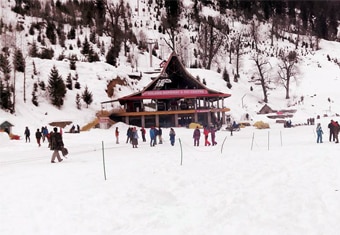 Tour Highlights
8 fun days, 3 cities and 1 wonderful snowy state
Visit Himachal's winter sports capital - Kufri
White water river rafting at Beas River
Play in the snow at Rohtang snow point
Fun & adventure at breath-taking Solang valley
Currently we do not have any scheduled departures, they will be updated shortly.
Day 1
Chandigarh – Shimla (2 Night)
'Joining & Leaving' tour guests will meet our tour manager at the Jaipur airport as per the given guidelines.
We begin our journey towards our first destination, Shimla. On the way, we visit Pinjore Gardens at Chandigarh – famous for its Mughal Garden architectural style. We visit Rock Garden at Chandigarh – a sculpture garden completely built from industrial waste, scraps, home waste and thrown-away items. We reach Shimla today and upon arrival, we check-in to our hotel. Welcome to Shimla – the capital and the largest city of Himachal Pradesh!
Dinner
Night Stay in Shimla
Highlights
What's more

Tea/Coffee en-route Shimla. Tetra Pack Juice at Pinjore garden.
Day 2
Shimla
Today we proceed to the winter sports capital of Shimla – Kufri, where we visit Indira Bungalow and Himalayan Zoo (Subject to Operation). Later in the evening we take a stroll on the famous Mall Road of Shimla to visit Scandal Point and Shimla Church. We have a short meet-n-greet session before dinner, to get to know our fellow travellers.
Breakfast
Lunch
Dinner
Night Stay in Shimla
Highlights
Kufri – winter sports capital of Himachal
Stroll through the famous Mall Road, Shimla
Shimla's prominent landmark – Christ Church
What's more

Hot sweet corn/popcorn and Tea/Coffee at Kufri; Pastry/Burger/Softy and Tea/Coffee at Mall Road
Day 3
Shimla – Manali (4 Nights)
Today we proceed to Manali, en route we drive past the Beas Sutlej Link Project, Pandoh Dam and Scenic Kullu Valley. During our tea halt we visit Kullu Shawl factory. In the evening we arrive at Manali – the most favourite destination of Honeymooners.
Breakfast
Lunch
Dinner
Night Stay in Manali
Highlights
What's more

Tea/Coffee/Soft drink en-route Manali and Kullu shawl factory
Day 4
Manali
Today, it's time to explore the ancient temples of Manali. We visit Vashisht Kund – Dedicated to Vashistha Rishi located in Vashishta village, across the River Beas. One of the most famous tourist attractions in Manali, this temple is believed to be more than 4000 years old. Later we visit Hidimba Mandir – an ancient cave temple dedicated to Hidimbi Devi, wife of Bhima (one of the five Pandavas from the epic Mahabharata). After visiting the temples, we have free time in the evening for indulging in our favourite activity – Shopping!
Breakfast
Lunch
Dinner
Night Stay in Manali
Highlights
Visit to ancient temples – Vashisht Kund & Hidimba Mandir
What's more

Tea/Coffee/Soft Drink and Momos at Vashishta Kund and Sidu at Manali Market.
Day 5
Manali – Rohtang Snow Point – Manali
A spectacular drive will take us to Rohtang Snow Point today. We have free time to play, enjoy in the snow and click pictures to our heart's content. In the evening we have cultural entertainment in store for us, as we witness the traditional Himachali Folk Dance.
Please Note: Rohtang pass is 51 kms away from Manali. This Pass is not accessible for almost 8 months in a year, as it is covered by snow. We generally visit the snow point on Rohtang road, which has been permitted by the Border Security Force. Also note: Guests who are willing to take Snow Clothes (Dungaree), these are available in shops. You can rent it at an additional cost on your own. This includes jacket & gum boots.
Breakfast
Lunch
Dinner
Night Stay in Manali
Highlights
A breath-taking drive towards Rohtang
Snow-filled fun & dhamaal at Rohtang Snow Point
Himachali cultural folk dance show
What's more

Tea/Coffee and Noodles at Rohtang Snow Point
Day 6
Manali – Solang Valley – Manali
Today we proceed for a fun adventure at Solang Valley – A splendid valley in Solang village which offers the view of glaciers and snow-capped mountains. We enjoy a Ropeway Ride over here and guests also get a chance to indulge in fun activities such as paragliding at your own expense. Later we have free time to relax or simply roam around. Enjoy a get-together with your travel companions in the evening.
Breakfast
Lunch
Dinner
Night Stay in Manali
Highlights
Enjoy scenic views of Solang valley
Ropeway ride at Solang Valley
Enjoy winter sport activities on your own
What's more

Tea/Coffee at Solang Valley
Day 7
Manali – Chandigarh (1 Night)
Let's have fun Water Rafting in the cool white waters of Beas River (subject to operation). Let's travel further to our next destination, Chandigarh – one of the most well planned cities of our country, well known internationally for its architecture and urban design.
Please Note: For safety reasons, those who weigh below 30-35kgs are not allowed for water rafting.
The evening is set for fun and entertainment, as we enjoy a get-together with all our travel companions.
Breakfast
Lunch
Dinner
Night Stay in Chandigarh
Highlights
Rafting in the cool, white waters of River Beas
What's more

Tea/Coffee/Soft drink at Swar Ghat after rafting and en-route Chandigarh.
Day 8
Chandigarh – Departure to hometown.
Today we explore the Chandigarh city as we visit Rose Garden.
Our tour concludes with mixed feelings! Happy to have made so many new friends, visited several amazing destinations but also sad that it means the end of such a wonderful trip. Let's stay in touch through email, Facebook, mobile and meet each other again on more such memorable tours! This is not a goodbye but a 'see you soon'.
'Joining and Leaving Tour' Guests will be dropped at Chandigarh airport as per the scheduled group flight time.
Tour concludes.
Breakfast
What's more

Lassi & Veg Puff at Rose Garden.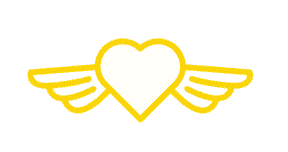 Let's stitch travel dreams together!