Group Tour - EUAG
Georgia Armenia Azerbaijan
Georgia Armenia Azerbaijan

Dates & Price
Tour Type
Family
Tour Code
#EUAG
Europe is always a great idea! A fairytale land complete with stunning landscapes & breath-taking natural bounty, this continent is on the bucket-list of many. Discover three countries - Georgia, Armenia and Azerbaijan - in just one tour. Stroll around cozy and hospitable Yerevan and get acquainted with its architectural masterpieces. Enjoy the bustling atmosphere of Tbilisi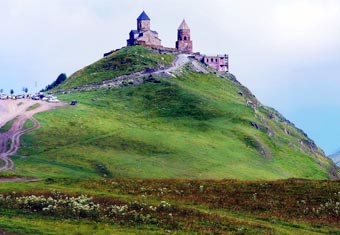 Tour Highlights
Visit Holy Trinity cathedral
Enjoy a cable car to Narikala Fortress
Visit Rike Park
Visit Haghpat Monastery
Visit Gobustan National Park
Yanar dag- Mountain with an eternal flame.
Introducing:
Post Tour Holidays and Business Class Upgrades. Get in touch with us on 1800 22 7979
Upgrades Available
Currently we do not have any scheduled departures, they will be updated shortly.
Day 1
Baku (2 Nights)
Georgia Armenia Azerbaijan Tour (Mumbai to Mumbai) guests will report at Chhatrapati Shivaji International Airport-respective airline terminal, four hours prior to the scheduled flight departure time.
After collecting the snacks hamper from Veena World Airport Representative and completing check in formalities, guests along with Veena World Tour Manager will travel to Baku – the capital and the largest city on the Caspian Sea and in the Caucasus Region.
Joining & Leaving (J&L) Tour guests will directly join at Baku Airport as per the scheduled group flight arrival time. J&L Tour guests who have already reached Azerbaijan can meet the scheduled group at Sightseeing place as per the guidelines given by Veena World Tour Manager.
Upon arrival, Veena World Tour Manager will guide all guests for airport formalities and proceed to city.
Today we explore Baku city, we see Old town - the historical core of Baku and the most ancient part of Baku, which is surrounded by walls which were easily defended, Maiden tower - a UNESCO world heritage site and a symbol of Baku city, Nizami Street - one of the best place to roam around the city, shop and dine, Fountain Square - a public square in Baku city and a location where the city authorities hold many public festivals, shows and celebrations, National Flag Square - The flagpole was confirmed as the world's tallest by the Guinness Book of Records, TV Tower – a free standing concrete telecommunications tower and the tallest structure in Azerbaijan and the tallest reinforced concrete building in Caucasus, Flame towers – a trio of skyscrapers in Baku, Baku's long history of fire worshiping provided the inspiration for the development of this iconic design, followed by a photo stop at Shirvanshah palace – a UNESCO World Heritage Site, was the former residence of the rulers of the Shirvanshahs, Heydar aliyev centre - one of the signature architectural landmarks of modern Baku.
Lunch
Dinner
Night Stay in Baku
Highlights
Panoramic view of Baku city through TV Tower
Visit Shirvanshah palace
Shopping at Nizami Street
Day 2
Baku
Today we visit Gobustan National Park - a UNESCO World Heritage Site, which is famous for the ancient carvings, cave paintings and gas-stones. It is also home to remains of inhabited caves, burials and other human settlements from just after the last Ice Age through to the middle Ages. Upon arrival we see Mud volcanoes – Azerbaijan is home to nearly a third of the world's mud volcano's. In the afternoon we visit Yanar dag – also known as Burning Mountain is a natural gas fire. This a burning hillside in Azerbaijan where a natural gas deposit has been burning since the 13th Century.
Breakfast
Lunch
Dinner
Night Stay in Baku
Highlights
Visit Gobustan National Park
Yanar dag- Mountain
Day 3
Baku – Gabala (1 Night)
Today we proceed to Gabala - beautiful part of Azerbaijan with a rich and ancient history. Upon arrival, we visit Diri Baba Mausoleum - one of the most impressive tombs ever built in Azerbaijan. The mausoleum is a wonderful example of Shirvan architectural school. The most unique side of the construction is that somehow, the architect managed to place it on the rocks. It creates an impression that it is hanging in the air, followed by a visit to Shamakhi Juma Mosque - the oldest mosque of all Caucasus and Azerbaijan. Later we take a photo stop at Seven Beauties waterfall and Nohur Lake - one of the most ancient places of Azerbaijan. It is a combination of mountainous landscape and diverse fauna. In the evening, we enjoy a cable car ride to Tufandag Mountain - the third highest mountain in Azerbaijan with the height of 13770 feet.
Breakfast
Lunch
Dinner
Night Stay in Gabala
Highlights
Diri Baba Mausoleum
Enjoy cable car ride to Tufandag Mountain
Day 4
Gabala – Kvareli (1 Night)
Today we proceed to Kvareli - a small town in Georgia, famous for greatest views of Caucasus Mountains. Upon arrival, we drive through Kvareli Lake - a beautiful lake surrounded by mountains and woods. Later we visit Khareba winery - based on ancient traditions, it works towards preservation of unique wine culture and produces wine by using ancient methods along with newest technologies.
Breakfast
Lunch
Dinner
Night Stay in Kvareli
Highlights
What's more

Tea/Coffee during Baku to Kvareli Journey
Day 5
Kvareli – Tbilisi (2 Nights)
Today we proceed to Tbilisi – Capital and the vibrant, beating heart of Georgia. Upon arrival, we see Kote Apkhazi Street - the most famous street in Tbilisi and the street runs from Freedom square to Meidan square, Freedom Square - the meeting point of two most interesting neighbourhoods of Tbilisi - the Old town and Sololaki district, followed by a visit to Holy Trinity cathedral - commonly known as Sameba, is the main Cathedral of the Georgian Orthodox Church and Metekhi Church - one of the most ancient monuments of Georgia and it is also one of the symbols of Tbilisi. Later we enjoy cable car ride to Narikala Fortress which offers breath-taking panoramic view of the city. Narikala Fortress - an ancient symbol of Tbilisi's defence. In the evening, we drive through Bridge of Peace - the bridge stretches over Kura River providing a view of the Metekhi Church, statue of the city's founder Vakhtang Gorgasali, Narikala Fortress on one side, Baratashvili Bridge and Presidential Office on the other, In the afternoon we visit Rike Park - considered to be the youngest recreational area in Tbilisi. It is situated on the left bank of the river Kura.
Breakfast
Lunch
Dinner
Night Stay in Tbilisi
Highlights
Orientation tour of Tbilisi
Cable car to Narikala Fortress
Visit Rike Park
What's more

Soft drink during Tbilisi city tour
Day 6
Tbilisi – Kazbegi – Tbilisi
Today we travel along the Georgian Military Highway - one of the most spectacular roads in region with jagged snow-capped Caucasus Mountains, rippling emerald-green hills and valleys. En route we pass by Zhinvali reservoir - a hydroelectric dam built on the Aragvi River, the town of Stepansminda - known for its enchanting location at the foot of majestic Mount Kazbek, and pretty resort of Gudauri- most popular ski resort and the highest town on the Georgian Military Highway. The resort is at the altitude 7217 feet above the sea level. Later we visit Ananuri Fortress - a sixteenth century castle complex on the Aragvi River and a prime example of Georgia's unique blended architectural aesthetic, Gergeti Trinity Church- the 14th century church remarkable for its beautiful scenery, Dariali Castle- founded in the first half of the 2nd century BC. It guarded the gorge and its name is thought to mean something like Door of Alan (Alan is the name of the nation that was the ancestor of the Ossetian people).
Breakfast
Lunch
Dinner
Night Stay in Tbilisi
Highlights
See the Zhinvali reservoir
Day 7
Tbilisi – Dilijan – Lake Sevan – Yerevan (2 Nights)
Today we visit Haghpat Monastery - one of the largest and impressive monastery complexes in Armenia, here we see the most characteristic features of medieval Armenian Architecture. Later we drive through Dilijan town - also known as 'Little Switzerland in Armenia', is a popular resort town which is famous for its amazing surroundings. Followed by a photo stop at Lake sevan - the largest body of water in Armenia and the Caucasus region. It is one of the largest freshwater high-altitude lakes in Eurasia. In the evening, we proceed to Yerevan - the capital and largest city of Armenia as well as one of the world's oldest continuously inhabited cities.
Breakfast
Lunch
Dinner
Night Stay in Yerevan
Highlights
Visit Haghpat Monastery
Dilijan town
Photo stop at Lake Sevan
What's more

Soft drink during Tbilisi to Yerevan Journey
Day 8
Yerevan
Today we explore Yerevan city, we see Republic square – also famously called 'Heart of Yerevan' and a happening place where commerce, shopping and entertainment are concentrated, State University - the largest and most prestigious university in the country and informally known as Armenia's 'Mother University', Mother Panorama monument - the Mother Armenia statue symbolizes peace through strength, Parliament building – also known as The National Assembly of Armenia, is the legislative branch of the government of Armenia, followed by a visit to Cascade Complex - one of Yerevan's most famous monument, connecting downtown and upper residential areas via a large staircase and Etchmiadzin cathedral and museum - the oldest cathedral in Armenia, and it is widely believed that it is thus the oldest Christian cathedral in the world. The cathedral was designated as a part of a UNESCO World Heritage zone in 2000. It is in the small museum in the main cathedral, with the entrance to the right of the altar. There are some religious artefacts in display cases
Breakfast
Lunch
Dinner
Night Stay in Yerevan
Highlights
Orientation tour of Yerevan
Day 9
Yerevan - Departure to hometown
It's time now to say goodbye!
Georgia Armenia Azerbaijan Tour (Mumbai to Mumbai) guests will proceed to Yerevan Airport as per the scheduled group flight departure time. After completing airport formalities, Georgia Armenia Azerbaijan Tour guests will travel back to Mumbai with Veena World Tour Manager.
Joining & Leaving (J&L) guests can be dropped at Yerevan Airport along with scheduled group or they can have their own arrangements made for the return journey back home.
Georgia Armenia Azerbaijan Tour concludes with mixed feelings! Happy to have made so many good friends, visited beautiful places and collected joyful memories to be cherished for a lifetime. We leave with a heavy heart as the golden days of the Tour come to an end.
Let's stay in touch with each other through email, phone, WhatsApp, Facebook, Instagram and meet again on more such wonderful tours.
Veena World wishes all guests a very happy, healthy and wonderful life ahead.
Breakfast
Sightseeing Highlights
City orientation tour of Tbilisi
Travel to the Georgian Military Highway
Shopping at Yerevan gold market
Orientation tour of Yerevan
Photo stop at lake sevan
Visit Heydar Aliyev Park
Shopping at Nizami Street
City orientation tour of Baku
Travel Highlights
Experienced, caring & friendly tour managers
Delicious Indian meals on tour
AC Long Distance Coaches (LDC) for road journeys
Prime seat availability in coaches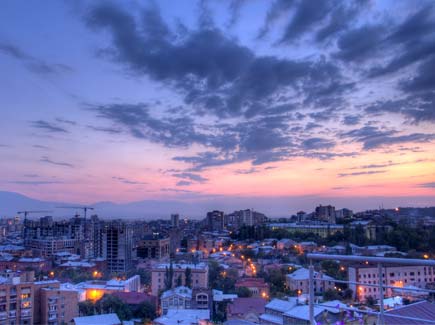 843
843
Central Park occupies 843 acres, which is even larger than the size of small countries such as Vatican City and Monaco
Alexandre-Gustave Eiffel
Alexandre-Gustave Eiffel
The architect of the Eiffel Tower in Paris, was also the architect behind the iconic, 'Statue of Liberty' at New York
1848
1848
The water flow in Niagara Falls came to a complete standstill in 1848, due to an ice jam which blocked the flow of water
Philadelphia
Philadelphia
The historic city where the United States Declaration of Independence was signed and home to the famous Liberty Bell!
Inclusions
To and fro economy class air travel for 'Mumbai to Mumbai Tour' guests as mentioned in the itinerary
Airfare, Airport taxes and Visa Fees
Baggage Allowance as per the airline policy
Tour Manager Services throughout the tour
Travel by comfortable A/C coach as per the tour itinerary
Entrance fees of all sightseeing places to be visited from inside
Accommodation in comfortable and convenient hotels on twin sharing basis
All Meals – Breakfast, Lunch, Dinner (set menu) as mentioned in the itinerary
All Tips – Guide, Driver & Restaurants
Cost of insurance up to 59 years of age
Cost of internal airfare as mentioned in the itinerary
Exclusions
Govt Tax of 5.00% over and above the Tour Cost mentioned
Any increase in Airfare, Visa fees, Airport taxes, Govt Taxes, Fuel Surcharges and any applicability of new taxes from Govt
Any up gradation in Airline class or hotel room category
Cost of Air ticket deviation charges
Any Increase in the rate of exchange leading to an increase in all land arrangements which may come in to effect prior to departure
Cost of pre or post tour hotel accommodation
Any extra expense such as route change, Airline change, Date change, Accommodation facilities, etc incurred due to the unforeseen, unavoidable forced majeuere circumstances during the tour
Cost of insurance
Porterage, laundry, telephone charges, shopping, wines & alcoholic beverages, mineral water, items of personal nature and food or drink which is not part of a set group menu
Any extra cost incurred on behalf of an individual due to illness, accident, hospitalisation, or any personal emergency
Any services or activity charges other than those included in the group tour itinerary
To and fro Air fare, Airport transfers, visa fees to join/leave the group and Airport snack hamper for joining and leaving guests
Anything specifically not mentioned in the 'tour price includes' column
For Joining Leaving Guests
To and Fro Air Travel, Airport taxes, Visa fees, Airport Transfers and Insurance cost are excluded
Guests travelling on the international tours, will be couriered their snacks hamper at their residence or any other address they prefer. Guests can also collect their snacks hamper from the nearest Veena World sales office/ the preferred sales office/ key sales partner office or where they have booked their tour
Travel Documents & Requirements
Original passport with minimum 6 months validity from the date of tour arrival along with sufficient blank pages for the stamping of visa
A valid Tourist Visa for the duration of the tour
For all Schengen countries passport validity should not exceed more than 10 years
Handwritten passport is not acceptable
Things handed Over at the Airport by Veena World
Travel Documents
Air Ticket
Passport pouch & Passport
Travel Insurance
Complimentary Items
Snack Hamper
Universal Adaptor
Poncho
Payment Terms
Payments can be made by Cheque, Demand Draft, NEFT, RTGS or IMPS. Cheque/Demand Draft should be in favour of "Veena Patil Hospitality Pvt Ltd"
Cancellation Policy
| Cancellation received no. of days prior to departure | Cancellation fee applicable on Net Tour Price (per person) |
| --- | --- |
| D-0 to 5 | 100% |
| D-6 to 15 | 75% |
| D-16 to 30 | 75% |
| D-31 to 45 | 50% |
| D-46 to 60 | 30% |
| D-61 to 90 | 20% |
| D-91 to 120 | 15% |
| D-121 to 900 | 10% |
*Terms & Conditions
Remarks
All meals are provided by Veena World in case the flight reaches the stipulated destination early morning or leaves destination late in the evening.
Standard Check-in and check-out time of International hotels is usually 1500hrs and 1200hrs respectively.
Guests may please note that for Domestic flights or internal flights from one city to another city on international tours, the baggage allowance will be as per the respective airline baggage policy and weight regulations. Guests are requested to pack their belongings and carry luggage in accordance to the respective airlines baggage allowance. Excess baggage (if any) will be chargeable as per the airline policy and the same has to be borne by the guest.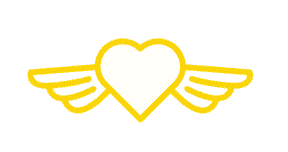 Let's stitch travel dreams together!