Uttarakhand Honeymoon Packages
As the chirping of birds echoes through the valley, indulge in serenity amidst mesmerising vistas and mark the beginning of a new chapter with your significant other.
Located in the north-western part of India, Uttarakhand exhibits awe-inspiring natural beauty and breathtaking views of the surrounding mountains. The state offers a multitude of opportunities for tourism and Uttarakhand honeymoon packages are particularly popular among newlyweds. Uttarakhand has varied landscapes, with everything from pristine waterfalls to ancient archaeological sites being housed within the state. You can choose from a plethora of honeymoon packages to Uttarakhand, where you can visit destinations like Mussoorie, Dehradun, Rishikesh, Mukteshwar, Auli, Kasauni, and many more, all offering a great experience for a couple. A Uttarakhand package is a great way to unwind and get rid of any remaining wedding weariness with your partner. Whether you want to go bungee jumping and river rafting in Rishikesh, trek to Kedarnath and Badrinath, paragliding in Pithoragarh, skiing in Auli, or take a safari in Jim Corbett National Park, you can choose a suitable tourism itinerary and book the best Uttarakhand tour package for a couple on their honeymoon to enjoy the divine beauty of 'Devbhoomi'. Veena World offers a wide range of Uttarakhand honeymoon packages, where you can find some of the best deals for your honeymoon. With Veena World, you can also opt for Customised Holidays, where you get to choose the accommodation, duration, destinations covered, and even the itinerary for your couple's honeymoon package to Uttarakhand, at cost-effective prices.
Packages Coming Soon!
Currently, there are no package(s) found matching your holiday request.
Please try exploring our other available options by checking out trending destinations. Our dedicated Travel Experts are on hand to offer you an expert guidance and support throughout the entirety of your trip.
Reach out to us 1800 22 7979 or drop an Email at travel@veenaworld.com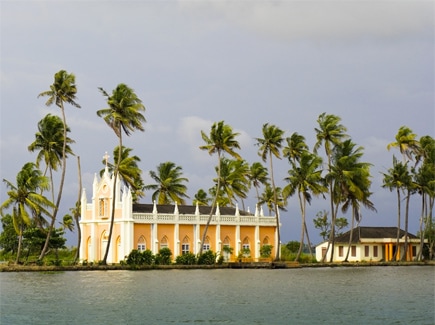 SUPER DEAL PRICE
Starts from
per person on twin sharing
Trending Indian Customized Tours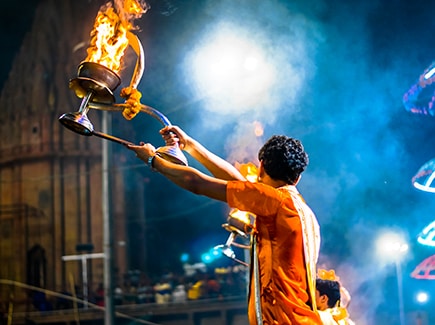 Starts from
per person on twin sharing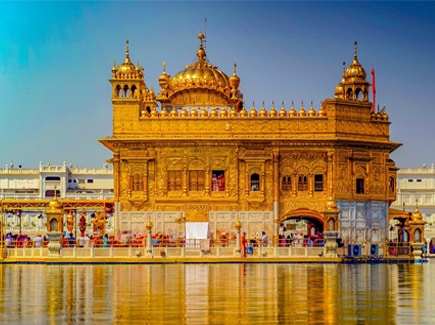 Starts from
per person on twin sharing
Popular Uttranchal City Packages
Uttarakhand
Uttarakhand is a popular honeymoon destination in India, known for its mountains and valleys, lush greenery, roaring rivers, and adventure that awaits at every turn. Whether you are planning a spiritual retreat or you want to go on an adventurous trip, if you want to do some trekking or you want to galivant through some hill stations, if you want to experience snowfall or even if you want to indulge in some wildlife tourism – a honeymoon package for Uttarakhand has all you need for a honeymoon or any vacation you want to plan. There are a number of destinations within Uttarakhand that offer various experiences, making for an unforgettable experience.
Honeymoon packages to Uttarakhand take you to a mystical land that not only has mountains but mythologies as well, along with exhilarating adventure activities, wellness and yoga. Uttarakhand is also known as 'Devbhoomi' or the land of gods and is divided into two main regions – Garhwal and Kumaon. Truly the land of Gods, Uttarakhand is home to one of the highest temples of Lord Shiva, the Chaar Dhaam, Paanch Kedar, Paanch Badri, and Paanch Prayag, which you can add to your honeymoon package for Uttarakhand.
Experience Uttarakhand
One of the many reasons behind the popularity of holiday packages to Uttarakhand among couples is because Uttarakhand is a destination that has something to offer for every kind of traveller. Its picturesque peaks, majestic glaciers, numerous fruit orchards, forests nurturing rich biodiversity, adrenaline-pumping activities, exhilarating treks, and much more offer those on a Uttarakhand honeymoon tour an unforgettable experience that is underlined by the welcoming humility of the locals. A cost-effectively priced Uttarakhand honeymoon tour package promises a perfect vacation amidst a dreamy ambience, adorned by the incredible serenity of nature.
Places to Visit in Uttarakhand for Your Honeymoon
Find the best packages for a honeymoon in Uttarakhand with prices that fit your budget at Veena World. Uttarakhand has several romantic destinations that you can consider visiting. Where you go will of course depend on the kind of trip you are planning, but rest assured, you can find all types of destinations in a Uttarakhand honeymoon tour package from Veena World, like:
Auli: Featuring in almost every couple's Uttarakhand tour package, Auli is a small, picture-perfect town and a premier destination in India for skiing. Surrounded by coniferous and oak forests, the romantic little haven offers panoramic views of some of the highest mountain peaks of India and is home to the country's longest cable car ride, which takes you over snow-covered vistas.
Kausani: Mesmerising you with its enchanting beauty, Kausani is a peaceful and calm destination that boasts of spectacular views, weather, and natural beauty. If you want a little serenity in the lap of nature, you can consider adding to your Uttarakhand honeymoon tour package.
Mussoorie: Perhaps one of the most popular destinations in most Uttarakhand honeymoon packages, Mussoorie is a romantic hill station that is visited by honeymooners all year round.
Naukuchiatal: The place has been named after an ethereal, nine-cornered lake, which nestles in a valley, surrounded by lush greenery on all sides. Here, you can also visit Sat Tal (seven lakes), which is a lattice of seven lakes that are interconnected and are fed by underwater springs, all set against a backdrop of pine forests and lofty mountains.
Shitlakhet: One of the most serene destinations included in Uttarakhand honeymoon packages, this destination promises to bewitch you. Shitlakhet is perfect for some amazing treks and exploring the indigenous flora and fauna of the region amidst pristine environs.
Chaukori: This is a small, secluded hamlet that offers the most amazing views of misty Himalayan peaks, while the aromatic tea estates and rhododendron, pine, and oak forests create a perfect stage for a honeymoon.
Kaudaliya: A small village located on the banks of the Ganges River, Kaudaliya is surrounded by dense forests, which make it a perfect site for camping. Apart from camping, Kaudaliya is also famous for white river rafting and is a destination you can definitely consider adding to your Uttarakhand honeymoon packages.
Rishikesh: Bond with your partner as you indulge in adventurous activities like river rafting, cliff jumping, bungee jumping, etc. in Rishikesh. The 'Yoga Capital of the World' is also a great option for a more peaceful honeymoon if that's what you're looking for.
The Best Time to Visit Uttarakhand for a Honeymoon
Uttarakhand is a year-round destination, as every season brings something different, transforming the state and offering varied experiences. However, the winters of Uttarakhand are known for adding romance in the air which makes November-March the best time for a couple to book their Uttarakhand tour package. If you want to experience snowfall and plan to visit destinations like Auli, Mukteshwar, Dhanaulti, etc. the time from late December to February would suit you better.
Explore Veena World today to find the best Uttarakhand tour package for couples that suits your travel plans, budget, and preferences perfectly!