Srinagar Honeymoon Packages
Onboard a shikara, there's unbridled beauty to discover. Upon your first trip together, Srinagar is the place where countless memories are to be made.
The magical valley of Kashmir hosts a city called Srinagar which is the perfect honeymoon destination in India. The sheer beauty of this alpine region is nothing short of a dream come true! Expect enchanting orchards, glistening freshwater lakes, and a mystical air that makes you forget your troubles. Newlyweds are recommended to book a honeymoon package to Srinagar that offers them the best of this Kashmiri city. From mouth-watering food to the unique handlooms, couples have a lot to discover while honeymooning with the best vacation packages to Srinagar. It is suggested to customize your itinerary so that you get sufficient time to relax and explore the mesmerizing snow-capped mountains. Once you visit Srinagar, the wish of coming back for more is stronger than ever! The magnetic charm of this tourist destination is the reason why couples from all over the world look for affordable deals to visit it at least once in their lifetime. A recommendation that travellers should consider taking into account is to connect with the locals. The stories that Kashmiris have are full of nostalgic glory that the valley once had, a great opportunity for you to learn about their culture from them.
Packages Coming Soon!
Currently, there are no package(s) found matching your holiday request.
Please try exploring our other available options by checking out trending destinations. Our dedicated Travel Experts are on hand to offer you an expert guidance and support throughout the entirety of your trip.
Reach out to us 1800 22 7979 or drop an Email at travel@veenaworld.com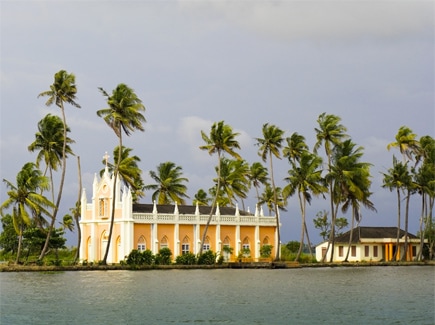 SUPER DEAL PRICE
(05 Oct 2023)

Last 1 Seat

Starts from

per person on twin sharing
Trending Indian Customized Tours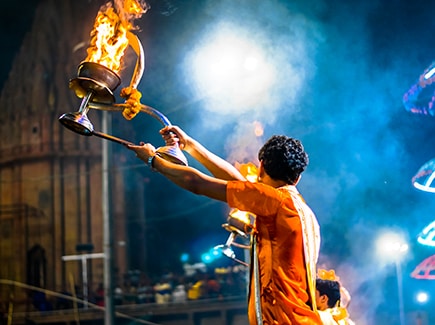 Starts from
per person on twin sharing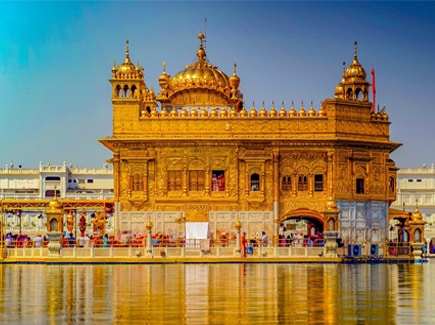 Starts from
per person on twin sharing
Veena World tour reviews
What are you waiting for? Chalo Bag Bharo Nikal Pado!
Honeymoon Special Kashmir

"Delightful Kashmir Experience with Veena World: Kudos to Sarvesh!! : Delightful Kashmir Experience w...

Read More

Himali

Travelled in May, 2023

Honeymoon Special Kashmir

"Kashmir tour.. : It was a great trip to Kashmir. Everything was well planned. Our tour managers: Mr....

Read More

Harishchandra

Travelled in May, 2023

Honeymoon Special Kashmir

": Kashmir Feedback : It was a great trip to Kashmir. Everything was well planned. Our tour managers:...

Read More

Tejas

Travelled in May, 2023

Honeymoon Special Kashmir

"Unmatched Travel Expertise and Exemplary Service by Rohan Deshpande and Krish Vernekar : Rating: ★...

Read More

Mandar

Travelled in May, 2023

Honeymoon Special Kashmir

"Trip was very well managed and organised. With proper information about sight seeings given by tour ...

Read More

Shubham

Travelled in Apr, 2023
For a newlywed couple, a holiday package to Srinagar is the best way to fall in love with its culture, heritage, and natural surroundings. This is because a well-planned itinerary will allow you and your spouse to enjoy your vacation in the summer capital of Kashmir. The words of Mughal Emperor Jahangir "Gar firdaus bar-rue zamin ast, hami asto, hamin asto, hamin ast" mean that if there is heaven on earth, then it is here in Kashmir. These lines stand true because the simplistic beauty of Srinagar, and nearby tourist attractions, is simply beyond comparison. Some tourists might have the presumption that a Srinagar honeymoon package is exorbitantly priced. But this is not the case, always! You can plan a cost-effective trip with a reputed travel company too. Splurging a little is great on your honeymoon, but if you can save a few bucks, then why not? The key is to find a well-priced honeymoon package to Srinagar in advance so that you can make all your bookings on time. This is a great way to have a luxurious vacation without overspending.
About the Destination
Since Srinagar is situated in the heart of the Kashmir valley, you can find several accommodations and transportation options in this city. Most couples who book honeymoon packages to J&K often begin their tour from Srinagar because it is centrally located. A honeymoon in Srinagar can be one of the blissful experiences of your life. However, it is best to book check-out deals on a renowned travel company's website. This will ensure that your travel plans are well taken care of. In case you need assistance for travelling in and around Srinagar on your couple package, your travel manager should be able to resolve all your queries and concerns. There is a hidden romanticism in Srinagar that you can only experience once you actually visit it. Distinct energy that will transport you back to a time when community love meant everything.
Experience Srinagar
Are you a papier-mâché enthu? If yes, then Srinagar is the place for you! A variety of handicrafts are available in this city with unique designs and patterns that are found only in Jammu and Kashmir. Be it a Christmas star or a full-sized figurine, you can bring back some souvenirs to remember your honeymoon in Srinagar. When it comes to food, the distinct taste of Kashmiri delicacies will make your heart and soul dance in glee. A delicious cup of Kehwa with some pieces of Roath (a Kashmiri bread topped with dried nuts) first thing in the morning is an emotion in itself. The local population is always keen on showcasing their food, culture, and heritage in Srinagar. The warmth that you will feel while speaking to villagers, city-dwellers, and everyone in between, would be a happy dose for your soul!
Things to Do in Srinagar
Srinagar tour packages are highly popular among newly married couples. This is because the itinerary prepared by top-rated travel companies has many tourist attractions to explore. Here are some of the best things to do in Srinagar on your honeymoon package trip:
Spend Some Time on a Shikhara - Imagine a Shikhara sailing on the crystal clear Dal Lake with snow-capped mountains all around you. It is worth spending some quality time with your partner on a Shikhara. If you wish to experience the floating market, then it is advised to book a morning slot.
Picnic at the Pari Mahal Garden - A well-priced honeymoon package to Srinagar will include a picnic at the Pari Mahal Garden. Set on the top of Zabarwan Mountain, this peaceful garden is perfect for couples who wish to enjoy a hearty Kashmiri picnic with one another. Entry per person is Rs. 20 on all days between 9.30 am to 5.30 pm.
Savour Local Delicacies- It is almost impossible to vacation in Srinagar without trying out Kashmiri delicacies. Be it the vegetarian fare prepared by the pandits of Kashmir or the Wazwani non-vegetarian dishes, you are in for a treat. Make sure to try out some unique breakfast dishes like noon chai, harisa, etc., sold at small local shops.
Buy Traditional Handicrafts - The local markets in Srinagar have a lot of handicrafts available. You can find some valuable souvenirs at Lal Chowk, Zaina Kadal Road, and Polo View Market. While honeymooning on one of the best holiday packages in Srinagar, you can help out the locals to make some earnings.
Enjoy Rafting at Sonmarg - Did you know that Sonmarg is also known as the "Meadow of Gold"? That's right! Rafting along the Indus river with your spouse is an adventurous experience that you need to have on your honeymoon in Srinagar. So, book a vacation package that will make you try out this watersport.
Try Out Skiing at Gulmarg - Whether you are a novice or an expert, skiing on the slopes of Gulmarg is worth every penny. There are a lot of trainers in this region, so you can book a cost-effective skiing program and become an expert within a few days!
Best Time to Visit Srinagar for Honeymoon
The summer months of April, May, and June are ideal for travelling to Srinagar on your honeymoon. Tour packages during this time of the year are very popular because of the scorching heat in other parts of India, so it is recommended to make your bookings early on. If you love the snow, then Srinagar is a destination made for you and your partner. You can enjoy skiing and trekking along frozen lakes to your heart's content in this weather. Once you have checked out the best couples packages to Srinagar and chosen according to your preferences, make sure to pack your luggage according to the weather.