Shimla Honeymoon Packages
In Shimla, time seems to have frozen in some parts and galloped in others; the relics of its glorious past stand proudly amidst misty mountains and fragrant conifers.
Who hasn't heard of Shimla? Once the summer capital of India, this city has been providing respite to tranquility-seeking tourists for over two centuries now. This city embraces all sorts of travellers for it knows the gorgeous views, mystical ridges, salubrious climate, and snow-capped mountains will surely put their bodies and minds at rest. This is the reason Shimla honeymoon packages have been so popular amongst the newlyweds for many decades. Couples on Shimla packages are not only drawn by the scenic beauty of the city but also the old-world aura that emanates from within it. Usually explored as a part of Shimla Manali honeymoon packages, the uneven mountain roads, the genuine smiles of the locals and privacy and entertainment in equal measure, Shimla honeymoon packages have it all.
Veena World curates the most comprehensive Shimla Manali honeymoon packages as well as standalone Shimla tour packages for couples. With inputs regarding your interests, preferences and according to price, the honeymoon packages are designed. If you would much rather do it yourself, all price-related information is available online on the website.
Shimla Honeymoon Packages Travel Packages
| Shimla Packages | Day/Night | Price |
| --- | --- | --- |
| Honeymoon Special Shimla Manali - Pune | 7 Days | ₹40,000 |
| Honeymoon Special Shimla Manali | 7 Days | ₹43,000 |
2 Shimla Honeymoon Packages Holiday Packages
Showing 1-2 packages from 2 packages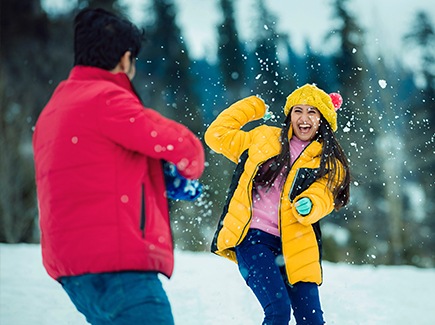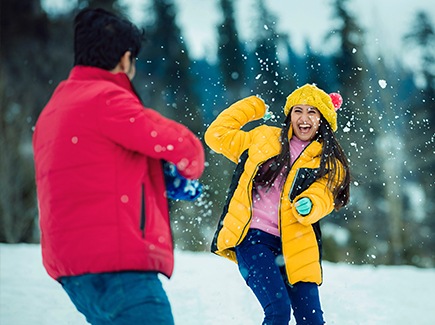 Honeymoon Special Shimla Manali - Pune
SUPER DEAL PRICE
Starts from
per person on twin sharing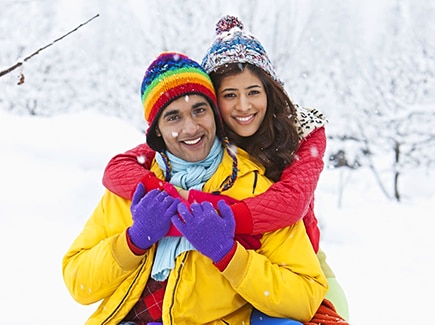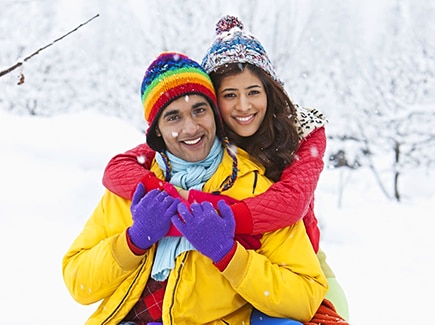 Honeymoon Special Shimla Manali
SUPER DEAL PRICE
Starts from
per person on twin sharing
Veena World tour reviews
What are you waiting for? Chalo Bag Bharo Nikal Pado!
Honeymoon Special Shimla Manali

": Tour code HPHM070623/A .It was very nice experience. We did so much fun. We enjoyed it.👍👍👍👍 su...

Read More

Archa

Travelled in Jun, 2023

Honeymoon Special Shimla Manali

"Hi, We Mr. Sushant and Mrs. Arti Sushant Bagayatkar hereby confirm with pleasure that our tour was ...

Read More

Sushant

Travelled in Jun, 2023

Honeymoon Special Shimla Manali

"Good evening Veena world Team, Re-iterating the mail. It gives me an immense pleasure writin...

Read More

Nikhil

Travelled in Jun, 2023

Honeymoon Special Shimla Manali

"Feedback for Manali Trip June 2023 Hello Veena world, My self Mr.Kiran Ghorpade, me and my wife en...

Read More

Kiran

Travelled in Jun, 2023

Honeymoon Special Shimla Manali

"Feedback for tour HPHM250523/A : Dear Veena World Team, I have just finished my Honeymoon ...

Read More

Ameya

Travelled in May, 2023
Shimla Honeymoon Frequently Asked Questions
We help you prepare for your trip and ensure an effortless and enjoyable travel experience.
Shimla, the capital of Himachal Pradesh, is one of the top honeymoon destinations in India. With its pleasant weather conditions, breathtaking sights, and welcoming ambience, Shimla provides a perfect setting for couples to enjoy a great time together. Also, snowfall in Shimla during winters makes it a dreamy honeymoon destination. You can find a range of honeymoon packages to Shimla with Veena World and enjoy a wonderful time with your life partner in picture-perfect surroundings. Our affordably priced Shimla honeymoon packages are specially designed to allow you to explore the wonders of this mesmerizing destination in a way like never before!
The hotel stay has to be remarkable for such a special occasion of your life! The good thing is, there are many options in Shimla to choose from hotels offering postcard-perfect backgrounds, gardens with flowers, a personal terrace with eye-popping views of the Himalayas, and whatnot! With Veena World's Shimla Honeymoon packages for couples, you don't have to worry about accommodations. We ensure that our packages are well-planned and designed according to the requirements and preferences of our customers. Our Shimla packages for couples take care of the itinerary, accommodations, sightseeing, and more. We assure customers to get accommodation in the best hotels for couples in Shimla.
At Veena World, you'll find all information on honeymoon packages to Shimla with prices and itineraries. We also provide customisable itineraries in all our tour packages for both domestic and international destinations. Our motto is to ensure that every vacation is planned according to the requirements of our customers. You can check out the honeymoon packages for Shimla with prices that we have on offer and get in touch with our travel experts to make customisations according to your preferences. We will make sure to fulfil all your travel needs so that your honeymoon trip can be a memorable experience for you.
Shimla is such a beautiful place to visit on your honeymoon. The city is well-developed and offers almost every amenity and ample luxury. Because it is located in the low ranges of the Himalayas, at times, Shimla can be crowded. Manali, however, is bigger with more adventure opportunities like paragliding, river-rafting, etc. The place has many secluded spots that offer peace and deserve more days to be explored. Both are ideal locations and offer bliss and serenity, especially for couples. Veena World offers separate Manali and Shimla tour packages for couples. You can choose as per your preferences, plans, and budget.
There is a lot that you can do in Shimla for a memorable time during your honeymoon! Shimla is a popular honeymoon destination because of its scenic beauty and pleasant weather throughout the year. The place has a number of spots that you can visit on your honeymoon, starting with Mall Road for lip-smacking food, Jakhoo Hill and Temple for mesmerising views, the Ridge, Christ Church, snow-laden Kufri, The Scandal Point at night, Naldhera Peak, Tara Devi Temple, Gaiety Heritage Cultural Complex, Chadwick Falls for sunrise, Lakka Bazar, and more. Make your honeymoon remarkable by including these places in your Shimla couple packages.
Being a hill station, Shimla is one of the cities having pleasant weather throughout the year. Many couples consider a Shimla honeymoon package from Mumbai, Delhi, or any other city to visit during the summer and get away from the heat. The pleasant weather makes it an ideal place to visit during the summer. Couples also prefer to visit during the winters to witness mesmerising snowfall. Visit Shimla for your honeymoon from October to March and find the city blanket under snow and less crowded than at peak season from May to mid-July with pleasant weather.
Shimla is one of the most romantic destinations in the country. Being one of the popular hill stations in North India, one can find the best Shimla honeymoon tour packages for every budget. Whether you are looking for romantic candlelight dinners, a walk on the historical Mall Road, mountain view cottages, or vintage train rides, Veena World provides ample choices for you in Shimla honeymoon tour packages. Interestingly, you can also customise a tour package as per your plans and preferences.
Shimla is a destination where one can spend months and still be amazed by its scenic beauty every day! However, it should be a minimum of 3 nights and 4 days considering the hilly location and ample activities on offer. For couples on a Shimla honeymoon package, the best duration for staying can stretch about 8-10 days to spend their special time amidst nature at its best. There are a variety of adventure activities to explore in Shimla and around like ice skating, heli-skiing, paragliding, camping, etc. You can go for the Churdhar Trek or visit nearby places, like Kufri, Chail, etc.
The cost of your honeymoon stay at Shimla depends on many factors like the number of days you have planned for your trip, your preferred mode of transportation within the city, your preferred hotel to stay in, the activities you intend to take, and more. Veena World offers a variety of Shimla honeymoon tour packages from Delhi, Chennai, Jaipur, etc. that you can check. We suggest you to explore our website and see all the tour packages to have a good idea. You can customise your preferred package as per your budget and needs. Please connect with one of our trip advisors for any help. That said, a 6-day Shimla and Manali Honeymoon package starts from INR 30,000*.
Shimla is quite a safe city for everyone. Shimla is mostly popular with honeymooners due to its picturesque views and pleasant weather all-year-round. You can always see couples, from newly-married to large families with kids, hanging around and roaming in the city. However, being cautious and following disciplined ways is always wise. Additionally, booking a Shimla Honeymoon Tour for yourself will ensure that everything from air tickets to accommodations and sightseeing, is taken care of and you can rest assured of a safe, secure, and memorable trip to Shimla with your life partner.
Get to know more about Shimla before booking your honeymoon packages
Shimla or Simla as it has been known for decades is a treasure trove of nostalgia as tourists have partaken of its beauty for as long as one can remember. Shimla is the capital and largest city in the extraordinarily beautiful state of Himachal Pradesh. It was the summer capital of British India and the development of Shimla as a premier hill station goes to the British. Shimla takes its name after 'Shyamala Devi', an incarnation of Kali. During a Shimla tour, couples have the opportunity to explore this place of importance in a better way with affordably priced Shimla honeymoon packages from Veena World.
To put this great city in the bracket of being just a hill station would be incorrect. Apart from being the governance and administrative summer capital of the British, this city has hosted many historical and political meetings that have had far-reaching repercussions. Simla Accord of 1914, Simla Conference of 1945 and Simla Agreement of 1972 were some of the most important ones.
Owing to the British influence, there are many colonial buildings here that are still in use. The neo-gothic architectural buildings stand in complete harmony amidst the native designs. The Kalka–Shimla Railway line built by the British, a UNESCO World Heritage Site, is also a major tourist attraction. A well-planned Shimla honeymoon package for couples can promise a rich experience along with a fun time.
Experience Shimla on a Honeymoon
Not only as a summer escapade or a romantic destination, but Shimla is also all about seeking out moments to be enjoyed with your partner. Shimla is often combined with another romantic destination, Manali. With Veena World's exclusive Shimla Manali honeymoon packages, couples from different parts of India celebrate romance and togetherness. Whether tapping your feet at a concert at the Ridge or holding hands while the bells toll at a distant temple or experiencing the magic of the first snowfall, Shimla honeymoon packages have many aces up its sleeve. Couples on a Shimla tour package really enjoy soaking in the history of a colonial building, relishing an ice cream cone at Mall Road or getting amazed at the beautiful centuries-old churches. These rather simple but lasting memories are created by couples on a Shimla honeymoon package.
A honeymoon tour to this beautiful hill station will prove to be a holiday of a lifetime and Veena World's Shimla Manali honeymoon packages promise to deliver just that. Planning a honeymoon Shimla is quite easy. Simply browse through all the honeymoon packages prices and select the one that suits you the best and book your preferred Shimla honeymoon package for couples.
Things to Do in Shimla during your Honeymoon
The beauty of India hill stations is that you are amazed at how different natural wonders come to together to create beautiful destinations. Enjoying a holiday in Shimla with a package for couples can be a wonderful experience. And there's so much to do and see without compromising on a romantic time, you would be spoiled for choices.
We have come up with a list of attractions that are a must-visit on a tour to Shimla with a package for couples:
Kalka Shimla Railway: The mere mention of Narrow-gauge railway trains opens up a box of nostalgia as we don't get to see them much often these days. Savouring the splendid sceneries with your partner as the train chugs through mountains and tunnels is a highlight on any Shimla honeymoon tour.
The Ridge: Contrary to what the name suggests, the ridge is a wide-open street and holds the pulse of the city. Located at the heart of Shimla, the Ridge is the convergence of many things. Not only is it a meeting point for locals who have a good time chit-chatting and snacking, but it is also a place where many concerts and rallies happen. It is perhaps the most prominent landmark in the city. With lush trees and a magnificent view of the hustle and bustle below, it is lined with restaurants, pubs, cafés and an electrifying buzz. Couples on a Shimla honeymoon package stop here on the way to Mall Road.
Scandal Point: The name itself is enough to draw attention. It is an aggrandization of the quintessential "lover's point' found in many hill stations. The name probably came into existence because the presence of a dense forest cover and an unmatched view of the mountains provided succour and privacy to love-struck couples in the olden days. The charm has not eroded and couples on Shimla trip packages still throng to this place to enjoy some private time together. And a steaming bowl of Maggi is the icing on the cake.
Mall Road: A Shimla honeymoon package is incomplete without a visit to Mall Road which is the busiest commercial area of the city. Vehicles are prohibited on the road and couples can safely walk and enjoy the sights. Numerous shops sell traditional Himachali handicrafts, wooden furniture and décor items, fruit preserves and squashes, woollen shawls and Himachali caps. Do not forget to get souvenirs for friends and family back home. And when all the shopping makes you tired, relax your feet and enjoy a sumptuous spread at the many restaurants here.
Kufri: Just about 13 km from the main town lies the sleepy hamlet of Kufri which is known for its dazzling beauty. Being at a higher altitude, it witnesses snowfall in winters and couples on Shimla honeymoon tour packages love to ski on the slopes. A trek up to the highest point, Mashru Peak, is a great way to soak in the sights.
Jakhoo Temple: Dedicated to the monkey God Hanuman, Jakhoo temple is located on Shimla's highest peak, Jakhoo Hill. Tourists and devotees throng here to have a look at the imposing 108-feet-high idol of Hanuman. If your Shimla honeymoon package is planned around Dussehra, do not miss the impressive annual Dussehra Festival held here. Legend has it that in Ramayana, Hanuman stopped at the location to rest while searching for the Sanjivni Booti to revive Laxman. This temple can be a great place to pray for a blissful married life for couples.
Best Time to visit Shimla
It is important that you choose your Shimla honeymoon tour package at a time when you get to enjoy the best weather. The summers (March to June) are the best season to enjoy a Shimla to the fullest with pleasant weather and plenty of outdoor activities. However, if your mind is set to have fun in the snow, the winters (November to February) are ideal. The monsoon period (July to September) should be avoided due to the fear of landslides.