Ratnagiri Tour Packages
With its pristine beaches, rich history and royal palaces, Ratnagiri is an enchanting coastal destination waiting to be explored.
Imagine strolling along pristine white beaches, basking in the warm embrace of the sun, and immersing yourself in the rich history of a coastal paradise. Welcome to Ratnagiri, a gem tucked away in the Konkan region of India's west coast. Often referred to as the "Pearl of Konkan," Ratnagiri is a coastal town that has so much to offer to every kind of tourist. Apart from being the perfect weekend getaway for people from the neighbouring cities in Maharashtra, Ratnagiri makes for an ideal destination for a longer family vacation as well. No matter what you seek, our carefully curated holiday packages to Ratnagiri will not leave you disappointed.
Discover Ratnagiri's charm, with its picturesque beaches, a stunning view of the Sahyadri range, and its quaint historical sites. Just when you think you are done, there are mango orchards and a big spread of local cuisine waiting to be explored. If you're looking for a getaway that combines natural beauty, historical intrigue, and flavorful coastal cuisine, Veena World's Ratnagiri tour packages are your gateway to an unforgettable trip. With a firm commitment to providing hassle-free vacations, our all-inclusive tours at the best price will allow you to explore Ratnagiri like never before.
Ratnagiri Travel Packages
| Ratnagiri Packages | Day/Night | Price |
| --- | --- | --- |
| The Great Indian Peninsula Road Trip | 50 Days | ₹2,50,000 |
1 Ratnagiri Holiday Packages
Showing 1-1 packages from 1 packages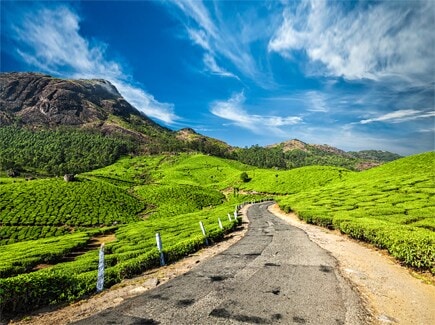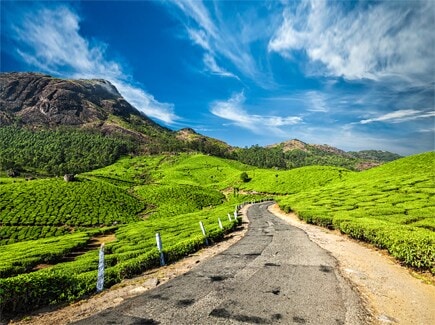 The Great Indian Peninsula Road Trip
SUPER DEAL PRICE
Starts from
per person on twin sharing
Offering a harmonious blend of nature, history, and culture, Ratnagiri has something for everyone. Whether you plan on visiting this coastal haven solo or with your loved ones, we're here to help you make your trip a memorable one. Our guided tour package to Ratnagiri is designed to cater to every traveller's needs and preferences. At an all-inclusive cost, our tour package packs in your transportation fares, accommodations and daily itinerary which has options for sightseeing, exciting activities around the city and visits to popular attractions as well as hidden gems.
In the conundrum of daily life, we understand what it takes to plan a vacation and that is why we offer Ratnagiri holiday packages that can be customized to suit your budget, interests and needs. Our expert tour managers will get in touch with you to help you create the perfect holiday. What's more, we also have 24/7 travel assistance at your beck and call to cater to all your queries related to your trip. With everything taken care of, all you have to do is pack your beach clothes and your cameras and get ready to create cherished memories with our Ratnagiri tour packages.
Things to Do in Ratnagiri
Ratnadurga Fort: Reliving Maritime Legends

A true historical gem, Ratnadurga Fort stands proudly atop a hill overlooking the Arabian Sea. Built during the Bahamani rule, the fort has witnessed the passage of various dynasties and once played a significant role in maritime trade and defense. Its strategic location earned it the name "Jewel Fort." Today, Ratnadurga Fort stands as a testament to history, welcoming tourists to explore its sturdy walls, bastions, and ancient architecture. The fort's intriguing history, combined with its scenic surroundings, makes it a must-do in your Ratnagiri tour package.
Ganpatipule Beach: Serenity and Spirituality
No tour package to Ratnagiri is complete if it doesn't include a day spent at the beach. The Ganpatipule Beach, nestled along the Konkan coastline of Maharashtra, is one of the most popular beaches in Ratnagiri and is a paradise for beach lovers. What adds to its allure is the nearby Ganpatipule Temple, dedicated to Lord Ganesha, drawing pilgrims and tourists alike. The beach's tranquil ambience makes it an ideal spot for relaxation, sunbathing, and leisurely strolls. With a backdrop of lush green hills and the calming sound of waves, Ganpatipule Beach promises a rejuvenating experience for those seeking natural beauty and tranquility.
Thibaw Palace: Architecture and Royalty
Once the residence of King Thibaw of Myanmar, the Thibaw Palace is characterized by stunning architecture and well-preserved artefacts. Taking a tour of the Thibaw Palace will allow you to delve into the intriguing history of the king's exile while exploring its elegant interiors and lush gardens will make for a rewarding sightseeing activity. Situated at the foot of a hill, the palace is a unique destination for history enthusiasts seeking to connect with a bygone era.
Pawas: Tranquility on the Banks of Karli River
Pawas is a serene village where time seems to slow down. The village is adorned with lush greenery and was once the abode of Swami Swaroopanand, a revered spiritual leader. A day tour to Pawas can be included in the Ratnagiri tour package for those looking to experience the teachings of Swami Swaroopanand and visit his ashram, immersing themselves in a journey that offers insight and reflection amidst the picturesque surroundings.
Alphonso Mango Orchards: Flavorful Delights
One of the must-do activities included in Veena World's Ratnagiri tour packages is a guided tour to the famous Alphonso mango orchards. Alphonso mango orchards in Ratnagiri stand as a unique and enticing tourist attraction. Renowned for producing the world-famous Alphonso mangoes, these orchards provide visitors with an opportunity to witness the entire journey of India's most loved fruit from bloom to harvest. Exploring these orchards not only treats you to a sensory delight but also offers a fascinating insight into the local agricultural heritage and the art of producing this tropical fruit.
Jaigad Fort: Coastal Grandeur
Jaigad Fort in Ratnagiri, Maharashtra, stands as a historic sentinel overlooking the Arabian Sea. This coastal stronghold, built during the Maratha era, boasts commanding views and impressive architecture. Its strategic location was pivotal in safeguarding the region's maritime as well as political interests. Tourists can explore the fort's interiors while also enjoying panoramic vistas of the sea from its exteriors. Jaigad Fort's rich history and breathtaking surroundings make it a must-visit destination for history buffs and nature enthusiasts alike. Explore the majestic ruins and absorb the breathtaking views of the Arabian Sea and the river.
Mandavi Beach: Spectacular Vistas
The Mandavi Beach, spread out impressively on the coastline of Maharashtra, is a tourist attraction in Ratnagiri that cannot be missed. With its golden sands and gentle waves, the beach offers a perfect setting for relaxation as well as popular adventure activities. Thrill seekers can indulge in water sports like jet skiing, banana boat rides, and parasailing, adding an adrenaline rush to their beach experience. The beach also hosts a bustling fish market, where visitors can witness the local fishing community in action and purchase fresh catch. In addition to this, one can also catch panoramic views of the majestic Jaigad Fort which is perched just above the beach.
Book the Best Ratnagiri Tour Packages at Veena World
As you embark on a journey to Ratnagiri with Veena World's tour packages, remember that you're not just booking a vacation—you're securing memories that will last a lifetime. At Veena World, we want you to be free from worries, and hence, our packages include everything you need at a great price. From a carefully designed itinerary that captures every facet of Ratnagiri's appeal to unwavering assistance from our team, travelling will never be the same. Plan your next holiday by booking our all-inclusive packages, your Ratnagiri darshan awaits you!