Pragpur Tour Packages
Have you ever heard of India's heritage village? If not, you must plan a getaway to Pragpur in Himachal Pradesh. Know more about its location, surroundings and sightseeing during your Pragpur tourism.
Amidst fast-paced modern life, heritage villages like Pragpur provide a tranquil glimpse into the past. Located in Himachal Pradesh's Kangra district, Pragpur is designated as India's first heritage village. Its timeworn brick and mud houses take visitors back to a bygone era. True to its name meaning Prag' pollen' and pur' full of' the village bursts with life during springtime blooms. Pragpur's legacy of traditional Himachali architecture and crafts offers a rejuvenating retreat for those seeking to escape the rush of cities. Walking the quiet cobblestone streets surrounded by orchards and fields reconnects one with the unhurried rhythms of village life, an ideal offbeat destination.
At Veena World, we offer pre-designed Pragpur travel packages tailored for different traveller types as well as customisable tour options for added flexibility. You can also get in touch with our expert tour managers to craft a Pragpur holiday package per your unique needs and interests. We provide complete assistance to plan a memorable, hassle-free tour showcasing this heritage Himalayan village's cultural richness and natural beauty. Contact us to explore Pragpur tour packages or craft your ideal itinerary.
Packages Coming Soon!
Currently, there are no package(s) found matching your holiday request.
Please try exploring our other available options by checking out trending destinations. Our dedicated Travel Experts are on hand to offer you an expert guidance and support throughout the entirety of your trip.
Reach out to us 1800 22 7979 or drop an Email at travel@veenaworld.com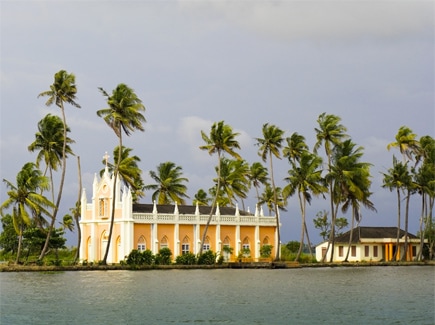 SUPER DEAL PRICE
Starts from
per person on twin sharing
Trending Indian Customized Tours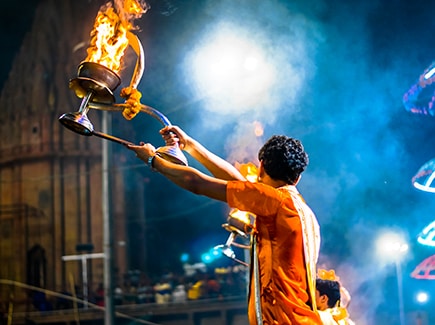 Starts from
per person on twin sharing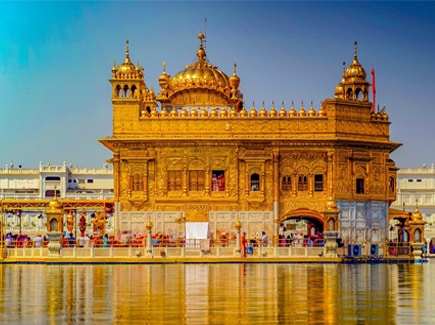 Starts from
per person on twin sharing
Veena World tour reviews
What are you waiting for? Chalo Bag Bharo Nikal Pado!
Seniors' Special Dharamshala Dalhousie Palampur Pragpur

"HPZP Tour : Hi, I just finished my Senior citizens special tour, from 8 to 15 June, I thoroughly en...

Read More

Shilpa

Travelled in Jun, 2023

Dharamshala Dalhousie Palampur Pragpur

"It was a great trip. Special mention to Hotel Dalhousie Heights, Aliza Inn Dharamshala and to Suryan...

Read More

Trupti

Travelled in Jun, 2023

Dharamshala Dalhousie Palampur Pragpur

"Tour Feedback - HPPD - 070523 : Dear Veena World, Tour code: HPPD Date: 7th May - 14th May 2023 ...

Read More

Bhakti

Travelled in May, 2023

Dharamshala Dalhousie Palampur Pragpur

"Our very first experience with Veena World was wonderful, very efficient office staff, booking perso...

Read More

Radhika

Travelled in Apr, 2023

Dharamshala Dalhousie Palampur Pragpur

"It was a excellent experience of Himachal Pradesh. High Class Hospitality and Care by team Veena Wor...

Read More

Ameya

Travelled in Apr, 2023
Pragpur, located in Himachal Pradesh's Kangra district, was designated as a Heritage Village of India in December 1997. Pragpur is renowned for its pristine natural beauty and unique architecture. Administered by an elected village sarpanch, Pragpur offers visitors a memorable experience by exploring local crafts and strolling among refreshing orchards. Moreover, you can also explore the work of local artisans who specialise in traditional crafts like pottery, weaving, and woodcarving, which offers a unique opportunity to experience the living heritage and culture of the village. For activity lovers, Pragpur's location near Dhauladhars offers hiking, trekking and nature walk opportunities.
We at Veena World offer customisable Pragpur holiday packages for individuals and groups seeking a unique vacation experience. Our travel expert design packages showcase Pragpur's cultural diversity and architectural splendour.
Best Time to Visit Pragpur
You can plan your Pragpur trip somewhere during the idle season from October to December, where you can fully soak up yourself without hassles. This time frame offers the best weather and experiences during Pragpur tourism to enjoy sightseeing and outdoor activities.
Must-visit Places in Pragpur
At Veena World, we don't just say we'll show you the world - we deliver unforgettable travel experiences wherever you travel. Like that, our Pragpur vacation packages ensure you'll take home memories to cherish forever. When booking one of our Pragpur holiday packages, be sure to include these top attractions in your itinerary:
Garli
Nearby Garli is another heritage village worth exploring when visiting Pragpur. Like stepping back in time, Garli features well-preserved buildings and historic markets that exude 16th and 17th-century charm. Nestled amidst Himachal Pradesh's lush greenery, this serene village offers a taste of beautiful country living off the beaten path. Top attractions include the grand Santri Wali Kothi, Bhagwan Niwas, the aptly named Mystery House, and ornate Raeeso Wali Kothi. From heritage sites to mountain views, Garli's rich history and natural beauty make it an idyllic destination to experience, along with the better-known Pragpur.
Chaujjar Mansion
The majestic Chaujjar Mansion is a treasured jewel of Pragpur not to be missed. Both locals and visitors alike hold this regal building in high regard. No tourist should leave Pragpur without visiting the splendid Chaujjar Mansion to admire its beauty. Its imposing grey stone facade transports you back in time to experience the luxuries of a bygone era.
Kaleshwar Mahadev
Nestled on the banks of the Beas River, the famous Kaleshwar Mahadev Temple is located 16km from Pragpur in the town of Kaleshwar. Recognised for its ancient monuments and fine stonework, Kaleshwar offers the ideal setting for this revered temple. This temple is dedicated to Lord Shiva, believed to be the Maha Rudra of the famous Chintpurni Temple. During Maha Shivratri and the month of Shravan, thousands of devotees flock here to offer prayers. If you are a devotee of Lord Shiva, this is a must-visit place during your Pragpur tourism.
Lala Re Rumal Haveli
Lala Rerumal Haveli in Pragpur's historic village lets you step back in time to the glorious past of India. The main draw of this giant haveli is the detailed frescoes depicting life, nature, and mythology. The artistic heritage and artisanal craftsmanship offer an immersive experience to envision the haveli's influential past residents and appreciate Pragpur's cultural legacy. Lala Reumal Haveli is a must-visit during Pragpur tourism for art and history lovers.
Judge's Court
The Judge's Court is a must-see attraction when visiting Pragpur's historic core. Built in the colonial architectural style with red bricks, it's set amidst lovely orchards and green lawns. The refreshing hillside breeze makes time spent at Judge's Court rejuvenating. Touring this heritage building gives you insight into Pragpur's past.
Since Pragpur is known for its cottage industries and craftspeople, also make sure to visit the local markets. You can find unique handmade items like woven goods, paintings, baskets, and textiles. It's a great opportunity to take home a handcrafted souvenir while also supporting the artisan community. Exploring the Judge's Court for history and heritage and the lively local markets for arts and crafts offers a fuller experience of what makes Pragpur such a distinctive village.
Maharana Pratap Sagar Dam
Nestled amidst the picturesque Dhauladhar mountains, Maharana Pratap Sagar Dam is an engineering marvel not to miss in Pragpur. This massive gravity dam spans the River Beas to generate electricity for millions. Nearby, Pratap Sagar Garden, with panoramic views of the dam, offers leisurely strolls under flowering trees. Witnessing the roar of water as floodgates open is a powerful sight. The sheer scale and capabilities of the dam provide a unique experience to appreciate modern infrastructure against Pragpur's natural scenic beauty. It's an intriguing visit for the history, engineering, and views.
Kangra Fort
Kangra Fort is the largest fort in the Himalayas and the oldest dated fort in India. It is also one the most visited tourist destinations and lies around 20 km from Dharamshala and on the outskirts of Kangra. There is a small, famous temple of Jayanti Mata at the hilltop near the fort adjoining which there is a museum that tells the history of Kangra fort. The Kangra Fort gives you both an intriguing history lesson and beautiful natural scenery to admire.
Why Book a Pragpur Tour Package with Veena World?
At Veena World, we offer affordable Pragpur tour packages that cater to every traveller's needs. Our wide selection of Pragpur tour options allows you to pick the perfect package whether you're a family, couple, or solo explorer. You can browse online and see prices to decide the package that suits your budget. The perk of booking with us is that we manage everything from your flying tickets to lodging and day-to-day itineraries - no hassle for you. With Veena World as your travel partner, you can relax and enjoy an expertly crafted Pragpur vacation package. Bid goodbye to your worries and have a really wonderful time in Pragpur by booking your Pragpur tourism at an affordable price with Veena World right away!