Mussoorie Honeymoon Packages
Mussoorie is where you step away from a busy world and enter into one that's refreshing to the soul and peaceful.
If there's a city in India that you don't have to explore to fall in love with, it's Mussoorie. As you step into the city, you sense exhilaration, calmness, and transcendence. It is for this reason that a Mussoorie honeymoon is planned by many newly-married couples. In the scorching summer, it's the best gateway city. Couples are always looking for a good Mussoorie honeymoon package at an affordable cost because the city offers everything you want from your honeymoon destination.
Whether it is trekking, partaking in adventure sports for an adrenaline rush, long walks in the mountains, or enjoying the romantic ambience at restaurants - you will find it all in Mussoorie. To this date, Mussoorie remains of the best cities to visit for a honeymoon. When you buy a Mussoorie honeymoon package, make sure it includes Kempty Falls, Camel's Back Road, Lal Tibba, and Company Garden. These places will take your breath away! At a time when you are just getting to know each other, there can be no better place to visit than Mussoorie – it is the perfect setting to start the lifetime of a journey that you have just begun.
Packages Coming Soon!
Currently, there are no package(s) found matching your holiday request.
Please try exploring our other available options by checking out trending destinations. Our dedicated Travel Experts are on hand to offer you an expert guidance and support throughout the entirety of your trip.
Reach out to us 1800 22 7979 or drop an Email at travel@veenaworld.com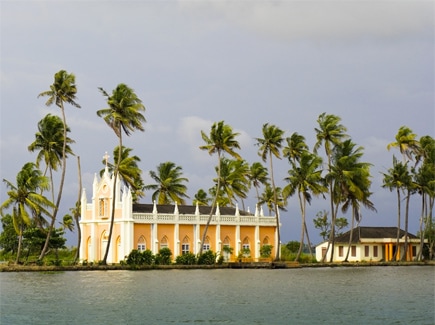 SUPER DEAL PRICE
Starts from
per person on twin sharing
Trending Indian Customized Tours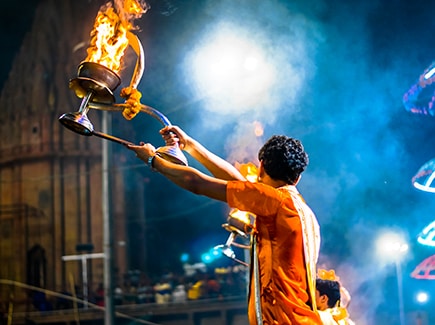 Starts from
per person on twin sharing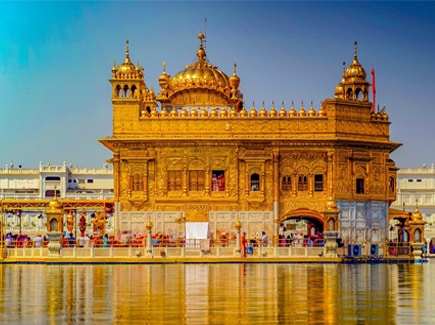 Starts from
per person on twin sharing
Veena World tour reviews
What are you waiting for? Chalo Bag Bharo Nikal Pado!
Honeymoon Special Nainital Mussoorie Haridwar

"Feedback |NIHM(I)050122/A/B : Hi Veena World Team, TC: NIHM(I)050122/A/B TM:Vivek Ghag, Sarang Salu...

Read More

Pankaj

Travelled in Jan, 2022
Mussoorie Honeymoon Frequently Asked Questions
We help you prepare for your trip and ensure an effortless and enjoyable travel experience.
With love in its air, Mussoorie is one of the romantic locations that are extremely popular for honeymoons, destination weddings, and pre-wedding shoots. Being a popular honeymoon destination in Uttarakhand, there are many delightful spots for lovebirds in Mussoorie. For instance, you can also take a romantic walk with your partner along Mussoorie's Mall Road, enjoy scenic views at Lal Tibba, purchase gifts for each other at the Tibetan Market, and so on. Book your Mussoorie honeymoon package to spend a lovely honeymoon with your special one.
Mussoorie has many options, right from budget hotels to luxury resorts, to provide you with a comfortable stay during your visit. Some of the resorts in Mussoorie are Fortune Resort Grace, Rokeby Manor, Kasmanda Palace, Phoenix Resort, La Solitude Resort, etc. Some of the hotels in Mussoorie for a perfect stay are Jaypee Residency Manor, Jahripani Castle, Ramada By Wyndham, JW Marriott Walnut Grove Resort & Spa, etc. You can even include them in your Mussoorie honeymoon packages.
Yes, at Veena World, we have a range of customized holiday packages for Mussoorie, including Mussoorie couple packages at affordable prices. Fondly known as the 'Queen of Hills,' Mussoorie is an excellent place for a romantic getaway. Our honeymoon packages are designed to provide the best-personalized experience that suits your budget and preferences. If you have any special preference for accommodation, sightseeing places, and activities, we have numerous options for you at Veena World. You can get in touch with our travel executive to know more about customized holiday packages for your honeymoon.
Mussoorie is a great place to visit in the colder months of the year if you want to experience snow showers. This wonderful land of hills becomes a snow paradise from the end of December to mid-February. You can plan a trip to Mussoorie for your honeymoon to see the snow-cap Mountains and spend some quality time with your partner. The tranquil environment and city covered in a blanket of snow will give you the memory of a lifetime. If you are planning a romantic trip to Mussoorie, we have a variety of honeymoon packages at affordable prices.
We have several well-priced honeymoon packages to Mussoorie on our official website. You can choose a vacation package based on your budget, the number of travel days, places to visit, etc. If you wish to make any additions to your trip, then our travel experts will help you in customizing your itinerary as well. This will make your experience truly magical. Along with this, our honeymoon packages to Mussoorie include the price of transportation, so you will not have to worry about booking a taxi while exploring this hill station.
If you are planning to have a honeymoon trip to Mussoorie, India, then it is best to spend at least three nights and four days at this hill station. This time frame will allow you to visit the most popular tourist attractions in and around Mussoorie, India. However, if you wish to extend your honeymoon, then our travel experts can guide you throughout the customization process. You can make additions to your travel itinerary based on your personal preferences and have a gala time with your partner.
Mussoorie holds the misty charm of nature with the backdrop of majestic mountains, making it one of the perfect choices for a honeymoon. To make it one of the most memorable trips of your lifetime, you can book Mussoorie tour packages for couples that cover the best romantic experiences and the best stays for newlyweds. Our Mussoorie tour packages for couples include luxurious staying options with panoramic views of the scenic valley where the couple can enjoy the best sunrise and sunset views. For local sightseeing, you can visit Kempty Falls, Lal Tibba, Cloud's End, Mall Road, Company Garden, and Benog Wildlife Sanctuary which are major attractions of the place. You can also indulge in some adventure activities like zip-lining, hiking, cable car ride, and biking.
The beautiful hill station of Mussoorie attracts tourists all around the year. However, the best time of visiting the place largely depends upon the travel preferences of the tourists. For someone who wants to see snowfall will have to pick the winter months that are between December to January, while for hiking and sightseeing enthusiasts, the summer months of the year from May to June are preferable. For couples, the best time to visit Mussoorie is the winter months which are November-January, where they can enjoy the romantic white beauty of the place. Speaking of the Mussoorie trip cost for couples, it largely depends upon the type of accommodation chosen and the travel duration. However, the Mussoorie trip cost for couples is always lower in off-seasons that are during July-September which are generally rainy seasons.
The cost of a honeymoon in Mussoorie is determined by various factors, such as the accommodation type you choose to stay in, the number of days you are willing to stay there, the sightseeing places and activities you select, and the mode of transportation you prefer. Therefore, the total cost of your honeymoon tour will vary depending on what you select. Veena World provides a range of Mussoorie honeymoon tour packages at diverse price ranges. You can choose a package as per your budget and preferences or you can contact us for a customized trip.
Yes. Mussoorie is safe for all tourists, including honeymoon couples. In fact, this striking hill station is a lot safer than many other tourist places. Mussoorie is one of the places that are safe even at night. However, before you look for the best honeymoon packages for Mussoorie, you should know about the current weather conditions and COVID guidelines in the state. Though roads are mostly well-maintained here, it is wise to avoid travelling during the monsoon season due to the chances of heavy rain and roadblocks. You can check out the best honeymoon packages for Mussoorie by Veena World if you plan to visit the town.
Get to know more about Mussoorie before booking your honeymoon packages
Mussoorie also goes by the name 'Queen of the Hills'. It is a breathtaking city that's visited by couples, solo travellers, and families alike. Whether you want to have a look at picturesque landscapes, go on a trek, or simply enjoy the long romantic walks on mountains, Mussoorie has it all. Its blue sky is the one to fall for. It's also visited by many people in the summer to escape the scorching heat. Mussoorie is one of the cities whose temperatures remain cool even in the summer while getting pleasantly chilly in the winter.
Mussoorie gets its name from an indigenous shrub found in the area named Mansur. It is for this reason that the place is also called Mansuri. Since 1803, it has seen several battles of control of the British against the Indians, but it was eventually won by the British in 1815 and was annexed to the Saharanpur district. In 1959, When Dalai Lama and his disciples escaped the atrocities committed against them by the People's Republic of China, Mussoorie is where they found refuge.
Despite being a quaint little station, Mussoorie is one of the most popular ones in India. Since the city offers rejuvenation for the soul, you don't need to rush to explore the city. Let it play the host for you to enjoy every second spent there. Even if you visit it for the first time on your honeymoon, you will want to come back to it in the future. That's the charm of Mussoorie. Simply book a Mussoorie honeymoon package that works for you and your spouse, and let the city enthrall you with its charm.
Places to Visit
Lal Tibba is among the highest viewpoints in Mussoorie, a must-visit attraction which is located on Depot Hill in Landour. This is ideally the first place that should be visited when you're visiting Mussoorie. It's only 6 km from the city. Its true beauty lies in the fact that on a clear day you can view the peaks of Badrinath, Kedarnath, and Bandarpunch. There are telescopes installed at the viewpoint in case you want to have a closer look at the mountains that surround you. Being a must-visit place, it finds a spot in all Masuri honeymoon packages. The viewpoint gets its name (Lal Tibba translates to Red Hill) from the red sky that is visible from the viewpoint at sunrise and sunset.
Another must-visit place in Mussoorie is Kempty Falls. It is also included in almost every Mussoorie honeymoon tour package you will have a look at. It is said that the place was developed by a British officer in the 1830s who liked hosting tea parties. Once you visit the place, you will find people on picnics having tea with their families or partners. Even after 200 years of its development, Kempty Falls still remains one of the places to have tea parties, a tradition that has been passed on through generations. For couples, it is one of the most wonderful places to visit because the sound of the waterfall is very calming. You also get a spectacular view of the beautiful valley surrounding you.
Company Garden is that place you visit when you step away from the city. A small fall, lush plants, and a variety of flowers; you will find it all at the Company Garden. When you are looking for Mussoorie tour packages for a couple, ensure that it includes Company Garden. That way, you will get to spend some quality time with your partner amidst the beautiful plants and falls.
Another place that must on your itinerary in your Mussoorie honeymoon tour package is Jharipani Falls. It's located in the small village of Jharipani, just 7 km from the city centre of Mussoorie. It's one of those places in Mussoorie that remains largely uncrowded since it is not one of the popular tourist spots. Very few people visit this part of the city. For a newly-married couple who just want to spend time and get to know each other, this is the place that you should go to. Here, you can click pictures, walk, observe the beautiful flowers, and bask in the pleasant sunlight. It's open all day, it's free, and perfect for romantic walks.
You can also make your honeymoon slightly knowledgeable and learn something by visiting the Park Estate. Ever wondered where the ever-great Mount Everest gets its name from? It is named after the British Surveyor and Geographer Sir George Everest. The Park Estate was his house when he was working for the British government. It is from the office at this house he learned to measure the mountains. Mount Everest was named in his honour. His house has now been converted into an observatory that you can visit to learn about his life and work. A bonus point of visiting the Park Estate is that the view from the summit is breathtaking.
Best Time to Visit Mussoorie
Being a hill station, Mussoorie's weather is consistently cool. In the summer it's pleasant, and in winter it is chilly. When planning your Mussoorie honeymoon trip, the best time to visit would be between March and August. This way you can step away from the daily grind and be close to nature with your significant other.