Manali Honeymoon Packages
Celebrate the beginning of a new journey as you indulge in relaxation amidst snow-capped mountains and bask in the romance of this quaint town.
Since times long past, Manali as a honeymoon destination in India has been very popular. Featuring at the top of the list of honeymoon destinations for newly married couples, a Manali honeymoon package offers an amalgamation of leisure, adventure, spirituality, and fun. This destination is such that you will be enamoured by the breath-taking views of the surrounding mountains, the gushing of the Beas River as it flows through the town, and the lush expansive forests. A Manali honeymoon package offers you the perfect setting to create the most romantic memories that will last you for the rest of your lives.
If you are looking for the best Manali honeymoon tours, Veena World has exactly what you need. With specially designed itineraries, you can be assured that you will be able to enjoy a great honeymoon trip to Manali. Check out the Manali honeymoon package prices online at Veena World, select the one you like, and book! It is that easy. With Veena World, you can rest assured that you will find the most cost-effectively priced Manali honeymoon tour package.
Manali Honeymoon Packages Travel Packages
| Manali Packages | Day/Night | Price |
| --- | --- | --- |
| Honeymoon Special Shimla Manali - Pune | 7 Days | ₹40,000 |
| Honeymoon Special Shimla Manali | 7 Days | ₹43,000 |
2 Manali Honeymoon Packages Holiday Packages
Showing 1-2 packages from 2 packages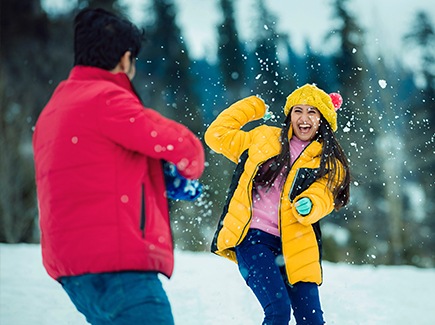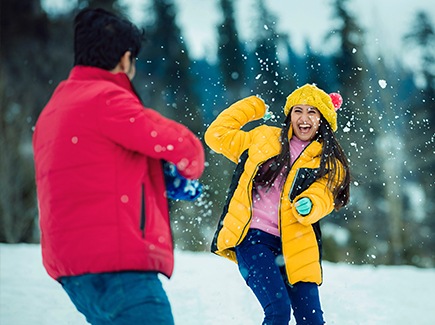 Honeymoon Special Shimla Manali - Pune
SUPER DEAL PRICE
Starts from
per person on twin sharing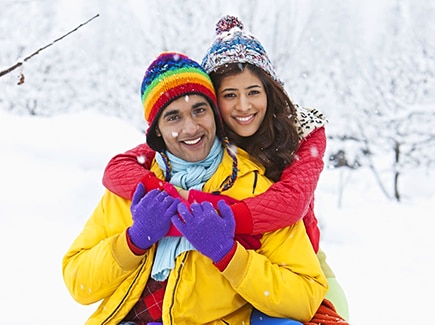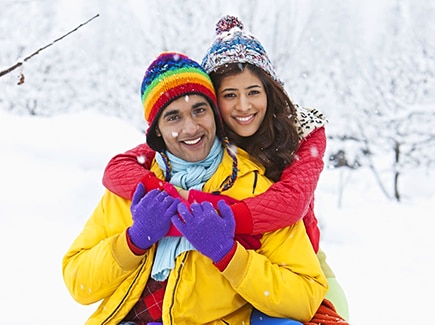 Honeymoon Special Shimla Manali
SUPER DEAL PRICE
Starts from
per person on twin sharing
Veena World tour reviews
What are you waiting for? Chalo Bag Bharo Nikal Pado!
Honeymoon Special Shimla Manali

": Tour code HPHM070623/A .It was very nice experience. We did so much fun. We enjoyed it.👍👍👍👍 su...

Read More

Archa

Travelled in Jun, 2023

Honeymoon Special Shimla Manali

"Hi, We Mr. Sushant and Mrs. Arti Sushant Bagayatkar hereby confirm with pleasure that our tour was ...

Read More

Sushant

Travelled in Jun, 2023

Honeymoon Special Shimla Manali

"Good evening Veena world Team, Re-iterating the mail. It gives me an immense pleasure writin...

Read More

Nikhil

Travelled in Jun, 2023

Honeymoon Special Shimla Manali

"Feedback for Manali Trip June 2023 Hello Veena world, My self Mr.Kiran Ghorpade, me and my wife en...

Read More

Kiran

Travelled in Jun, 2023

Honeymoon Special Shimla Manali

"Feedback for tour HPHM250523/A : Dear Veena World Team, I have just finished my Honeymoon ...

Read More

Ameya

Travelled in May, 2023
Manali Honeymoon Frequently Asked Questions
We help you prepare for your trip and ensure an effortless and enjoyable travel experience.
Yes. The only thing you must ensure is to adhere to the travel guidelines laid out by the state government in light of the pandemic situation.
Please read the latest destination-wise travel guidelines here. Since these guidelines are subject to change, we would recommend you to check our Travel Guidelines page every time before you travel so that you are in the know-how about the latest changes.
Travel experts at Veena World are always available to help you out in case of any issue on your honeymoon package trip to Manali and other destinations.
We provide tour packages to Manali for couples by taking into consideration several factors. Firstly, we ensure that a well-planned itinerary is prepared by our travel experts. This itinerary includes sightseeing tours to the most popular tourist spots in this hill station such as Hadimba Temple, Jogini Waterfalls, the Manali Gompa, etc. Along with this, travellers can a spend day at the Rohtang Pass to experience snowfall during the winter season. Permits required to visit certain places in the Himalayas will also be taken care of by our travel experts. For the couples who wish to customize their tour package to Manali according to personal preferences, then it can be arranged as well.
There are 5 months throughout the year that are considered the best months to visit Manali. The summer months are from April to June. The weather is pleasant at this time of the year, and you can step away from the heat. You can also visit in December and January. These are slightly colder, and you may even witness snow in these months. Couples on honeymoon prefer to visit Manali in December or January because that happens to be the wedding season in India, and they buy the Manali couple package.
Manali is a popular tourist destination in the Himalayas. Usually, people from all around India visit Manali for backpacking on a shoestring budget. For a honeymoon, there are different packages based on the varying requirements of the travellers. The packages may include Shimla, Chandigarh, and Manikaran as well. With a Veena World package, going to Manali for a honeymoon means that you will also get to visit other beautiful cities nearby without having to increase your budget. For accurate prices of the packages, you may get in touch with our travel experts.
Yes, Manali is famous for its beautiful snowfall and snow activities. December mid to February is the best time to enjoy heavy snowfall in Manali. The magnificent view of the dazzling fresh snow and the surrounding snow-capped mountains make it a favourite destination for honeymooners. With temperatures hovering around -2°C accompanied by snowfall, Manali becomes heaven on earth with its enchanting snowy surroundings. Though you can visit this beautiful hill station throughout the year, planning your trip in the winter months (October to February) would be best, especially if you wish to enjoy snowfall. These are also ideal months for skiing and snow activities in Manali. Choose the best Manali honeymoon tour package from Veena World and get ready to enjoy the most memorable trip of your life.
There are a lot of interesting things that you can do during your honeymoon trip to Manali. Explore the Van Vihar Park, roam through the lanes of Old Manali where you'll find a lot of great cafes, travel to Manikaran to take a sulphur bath, ride a yak in Solang Valley or go nuts as you go zorbing.
Yes, we offer customized Manali honeymoon packages at affordable prices. Veena World offers a variety of customizable Manali vacations, allowing you to select the one that best suits your travel requirements and preferences. Simply contact us and tell us about your favourite places in Manali and the surrounding regions, and we will create a personalized travel plan for you. You can also contact our travel advisor for more information on our customized Manali tours.
3 to 4 days are enough if you are planning a honeymoon tour to Manali. you can cover all the important places in and around Manali such as Hadimba Devi Temple, Mall Road, Van Vihar, Rohtang Pass, Solang Valley, etc. However, you may extend your trip and enjoy a peaceful stay at this beautiful hill station with your spouse, a perfect opportunity and setup to get to know each other.
Manali is a dreamland for adventure junkies. Adventure activities such as paragliding, skiing, water sports, hiking, zorbing, camping, trekking, biking, rock climbing, you name it, and Manali has it. For the real adventurer souls- rafting, trekking, downhill cycling, quad biking, rappelling, mountain biking are some of the best options for that real adrenaline rush. Veena World offers the best honeymoon packages for Manali that can easily be combined with adventure activities such as camping, rafting, quad biking, and paragliding. Also, there are some amazing discounts offered on the best honeymoon packages for Manali by Veena World.
Yes, Manali is absolutely safe for couples. However, if you are travelling by road from Delhi, you need to be prepared for the long hours' journey. Manali is considered one of the best destinations for honeymooners and we have multiple options of honeymoon packages to Manali for every budget segment. For the best experience, travel with Veena World to enjoy your holiday worry-free.
Get to know more about Manali before booking your honeymoon packages
Manali, a small resort town located in the picturesque state of Himachal Pradesh, has been providing respite from the summer heat of the plains for quite some time now. Once a sleepy hamlet, Manali packages for couples have risen to prominence as they take you to what is now one of the most important hill stations in India.
Legend has it that Manali derives its name from the words 'Manu Alaya', which translates to 'the abode of Manu'. According to legends, Manu, the Sanatan Hindu lawgiver, recreated human life after a great flood destroyed the world.
A Manali honeymoon tour package will take you to this town that is located at an altitude of 2050 m above sea level, at the head of the Kullu Valley. Flanked by the Pir Panjal and Dhauladhar ranges and on the shores of the Beas River, the tourism industry in the town boomed in the latter part of the 20th century. The region is also known for its fruit orchards that mainly produce apples, pears, and plums. The apple trees were first introduced here by the British. Do not forget to sample some of these juicy fruits on your Manali honeymoon tour. The price of your Manali honeymoon package will be completely worth it as the small town has a lot to offer to all visitors.
Experience Manali on a Honeymoon
As soon as you set foot in this town on your Manali honeymoon trip, the clean and pure mountain air, accentuated by the fragrance of pines will instantly refresh you and fill you with anticipation of all the exciting activities in your Kullu Manali honeymoon package. The small-town vibe, the uneven mountainous roads, adorable little house with locals engaged in animated chatter, and the gentle breeze caressing your face; this is an experience that stays etched in the memory.
The scenic beauty is not the only appeal of this heavenly place. There are adventure activities, stunning temples, heritage colonial buildings, local Pahari cuisine to devour, and a casual vibe that attracts people to book Manali honeymoon tour packages for couples. While thrill-seekers throng to this place to get a taste of trekking, rafting, horse riding, kayaking, mountain biking, parasailing, etc., the Solang Valley is known for its ski slopes; so do make sure you include all activities that interest you. Many ethnic groups like the Zanskaris, Nepalese, Tibetans, Buddhist monks, in addition to the locals, contribute to the harmonious and eclectic culture of Manali. A Manali couple's package encapsulates all these beautiful aspects and so much more. The right package, put together thoughtfully, not only ensures the best trip to Manali but also covers the best of attractions. The cost of a couple's trip for Manali would depend upon what you choose to include in your itinerary. Finding a cost-effectively priced Manali honeymoon tour package online is no longer difficult as Veena World has a huge selection of packages from where you can choose the best Manali honeymoon tour package.
Things to do in Manali during your Honeymoon
Rarely does a honeymoon package offer such a wide variety of options as does a Kullu Manali honeymoon package. Listed here are some of the best destinations in the town that you can include in your trip for an unforgettable experience:
• Hadimba Temple:
Overlooked by snow-covered mountains and perched atop lush green slopes, surrounded by tall conifers and cedar trees, the Hadimba Temple is an important religious and tourist landmark. One of the top attractions included in a Manali trip package for couples, this temple is dedicated to Hadimba, who was the wife of Bheem and the mother of Ghatotkach in the Hindu epic Mahabharata. Unlike most temples that are either built out of stone or with concrete, the architecture of this shrine sets it apart. This 16th-century temple has a three-tiered pagoda-style roof and wooden walls and doorway. The walls are adorned with intricately carved wooden figurines. There's a temporary market just outside the complex where you can get a picture clicked with a yak.
• Museum of Himachal Culture & Folk Art:
Located near the Hadimba Temple, the Museum of Himachal Culture & Folk Art is an important archive of the people of the valley, their ways of life, and a model representation of the construction of various temples and forts in and around the Kullu Valley. It houses many historical artefacts, textiles, musical instruments, utensils, etc belonging to various ages. A visit to the museum is a cultural experience that you can have on your honeymoon in Manali.
• Solang Valley:
This valley is a haven for adventure lovers and nature admirers alike and shouldn't be missed on your Manali couple package. If you are planning a honeymoon in Manali during the winters, you can enjoy a session of skiing with your partner at Solang Valley. If adventure activities aren't your thing, you and your partner can just sit back and enjoy the abundance of natural beauty here and gaze at the views that are absolutely to die for!
• Naggar:
This is another destination that you can add to your Manali honeymoon package. Located about 22 km from Manali, Naggar served as the capital of the principality before the capital was shifted to Kullu in the 17th century. Due to its prominence as being the capital in the past, there are numerous buildings, palaces, and monuments located here that tell the tale of a grand and important destination. The Naggar Palace Castle is 500 years old and worth a visit. The castle exhibits stunning architecture, workmanship, and craftsmanship that bear testimony to a golden age. Although Naggar is a small settlement, it has numerous temples and an art gallery called Nicholas Roerich Art Gallery and can be added to a Manali tour package for couples.
• Vashisht Village:
A noteworthy addition for your Manali honeymoon package, this village is easily accessible from the Manali market. A beautiful wooden carved temple dedicated to sage Vashisht stands here. There's a hot water spring bath adjacent to the temple where devotees can take a dip.
• Rohtang Pass:
Another fantastic addition to your itinerary is a visit to Rohtang Pass. The drive up to the pass is dotted with exquisite views. The road can prove to be treacherous and an experienced driver should be engaged to take you here. Once you are at the top, the snow-clad slopes and the stunning natural beauty below will blow you away. Since most couples on Manali honeymoon tours visit Rohtang pass, be sure to make an early start else you might get caught in a serpentine traffic jam. The price of your Manali honeymoon package may vary depending on the time you wish to spend in this area.
Best Time to Visit Manali
Manali is touted to be a destination 'for all seasons and all reasons'. A Manali trip package for couples for the summers (March to June) will allow you to enjoy adventure sports and most of the attractions of the town. However, if you wish to witness snowfall and do some skiing, the winter months (October to February) would be the best. The monsoons (July to mid-September) are best avoided due to landslides. The cost of a Manali trip for a couple will also vary depending on the time you book your package for.