Lonavala Tour Packages
Witness the marvellous views of the Sahyadri range of the Western Ghats with Lonavala tour packages by Veena World.
Lonavala is the popular hill station located at a distance of 110 km from Mumbai. Tourism in Lonavala and tours for the weekend have always been quite popular among locals. The hill station lies on the Mumbai-Pune Expressway and is the perfect destination, not only for locals but for tourists from all over, especially among couples and honeymooners. Throughout its history, Lonavala has seen the rule of the Mughals, Marathas, and Yadavs, among others and was discovered by Sir Elphinstone in 1811. The hill station was also the stage where the famous battle of Vadgaon took place, which saw Mahadaji Shinde defeat the British.
Lonavala is well known for its scenic beauty and is a popular weekend destination for the people of Maharashtra. But it is during the monsoons that the tine hill station transforms into a charming paradise that may just sweep you off your feet. Opting for a Lonavala package from Mumbai is very popular, but the destination has a lot to offer and sees tourists from all over the world. The cost of a trip to Lonavala is more than worth it, given all it has to offer to visitors. Sightseeing packages to Lonavala take you to a land that is surrounded by dense forests, lakes, and waterfalls, where you can unwind in the lap of nature. Veena World offers a wide range of cost-effectively priced Lonavala vacation packages that you can choose from. You can also customise your Lonavala trip package with Veena World.
Packages Coming Soon!
Currently, there are no package(s) found matching your holiday request.
Please try exploring our other available options by checking out trending destinations. Our dedicated Travel Experts are on hand to offer you an expert guidance and support throughout the entirety of your trip.
Reach out to us 1800 22 7979 or drop an Email at travel@veenaworld.com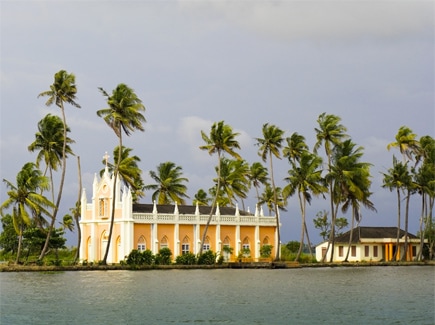 SUPER DEAL PRICE
Starts from
per person on twin sharing
Trending Indian Customized Tours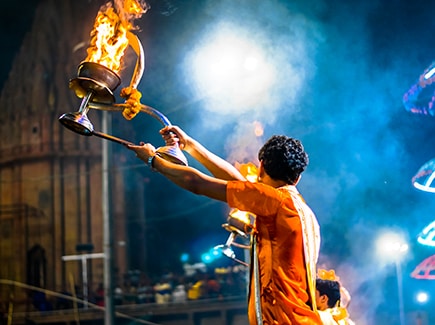 Starts from
per person on twin sharing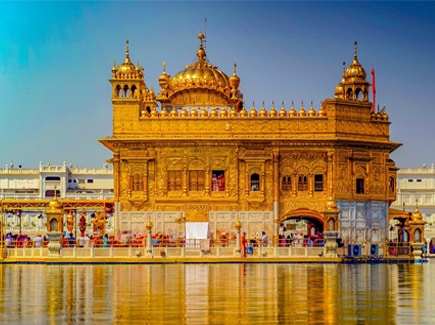 Starts from
per person on twin sharing
Get to know more about Lonavala before booking your tour packages
Opt for a Lonavala tour package and revel in proximity to nature that leaves you speechless as the greenery engulfs you in a deep embrace. The popular hill station of Lonavala derives its name from 'Len' and 'Avali' and roughly translates to 'the resting place of stones'. Located 2,047 ft. above sea level, Lonavala is a famous hill station in Maharashtra and one of the prime spots for travellers, tourists, and honeymooners. Choosing a Lonavala honeymoon package is a very popular option among newlyweds looking for the perfect kickstart for the new chapter in their life.
At one point in history, Lonavala was an intrinsic part of the Yadava dynasty, this hill station was later used by the Mughals as a strategic location against their rivals. Nearby attractions that you can explore when you book a Lonavala package are Lohagad Fort, Lion Point, Tiger Point, and the Duke's Nose. With a population of 60,000 and with a salubrious climate, majestic exquisiteness, ancient forts, antiquated caves, and magnificent lakes, Lonavala is one of the most sought-after tourist destinations in India. For the perfect Lonavala tour package, you can explore the offerings by Veena World to discover the best of Lonavala's serenity.
Experience Lonavala
There are many reasons why you should choose a Lonavala tour package for a vacation. The hill station is popularly called the 'Jewel of Sahyadri' and is a popular destination for hiking and trekking. Amidst cascading waterfalls and lush green surroundings, a Lonavala package allows you to converse with nature in its true element. This scenic destination is perfect for people looking for release from the monotony of daily life. Also, for those who wish to enjoy the warm sun or experience leisurely walks through the reaches of this beautiful hill station, a Lonavala tour package by Veena World is the perfect way to go about it.
Things to Do in Lonavala
Lonavala as a destination has a lot to offer. If you too have planned the perfect vacation with a Lonavala trip package, here are some destinations that you should try to cover on your trip:
Lonavala Lake is also known as the Monsoon Lake and serves as the perfect location for some quiet or romantic time on your Lonavala honeymoon package. The tranquil lake surrounded by mountains makes for amazing panoramic views, making the destination a perfect place to unwind and relax.
Bushy Dam is the most popular attraction and one of the best places to add to your travel itinerary for your Lonavala tour package. The area is engulfed amidst carpeted hills that make for a splendid view as you hear the sounds of cascading water as it flows heavily into the dam completely rejuvenating visitors. When the Bushy Dam water overflows on an array of steps as it makes its way through the rocky terrain, it forms a view that alone is worth adding the place to your Lonavala tour package.
Tiger Point is a striking tourist attraction for your Lonavala honeymoon package as it offers glorious views of the valley that you can enjoy with your beloved. If you look at it closely, it seems to look like a tiger trying to leap across the valley, which is where the spot got its name from. The echo that is produced by the rocks as they fall into the crevasse is another highlight of this point. This place is, without a doubt, a perfect addition to your Lonavala package if you are looking for a blend of peace, beauty, and fun. Tours of Lonavala seem incomplete if you do not visit Tiger Point.
The Rajmachi Point is quite a popular viewpoint for the famous Rajmachi Fort. The fort used to belong to the famous King Shivaji and is a well-known tourist spot for trekking. When you add this destination to your Lonavala sightseeing packages, you can cover two significant forts at the peak of Rajmachi Fort, which is the Shriranjan Fort and the Manaranjan fort. The fortified layout with the dense forests and green valleys that surround these forts make for a splendid experience for all trekkers. Rajmachi Point is also a great spot to watch the sunset. As it is a popular destination amongst trekkers, Rajmachi Point is also included in several budget packages for Lonavala.
Another popular addition in budget packages and tours of Lonavala, the Karla Caves are among the oldest Buddhist memorials that were built by Buddhist monks in India. These caves have great historical significance and are adorned by the largest and the best-preserved prayer hall in India, known as Chaitya. The caves are adorned with carvings that depict the teachings and journeys of Buddha. These carvings are said to be about 2000 years old. The Buddhist cave is rock-cut and has been designed with several pillars that have been beautifully decorated with carvings of elephants, horses, and other depictions.
Best Time to Visit Lonavala
If you are planning a trip and are on the lookout for deals for a cost-effectively priced honeymoon or trip package to Lonavala, you should aim to travel from July to September. Nestled amidst mountains and covered with forests, the weather in the hill station remains pleasant throughout the year and summer honeymoon package deals to Lonavala see a lot of favour. You can also plan a Lonavala package from Mumbai with an itinerary that covers topical events like Ganesh Chaturthi celebrations or Diwali; these festivals are celebrated with a lot of fervour here and have to be witnessed in person to be truly experienced.
Monsoons, on the other hand, might be a bit humid and may hamper your sightseeing itinerary and Lonavala package.