Kasauli Tour Packages
Immerse yourself in the natural beauty of an idyllic land that is surrounded by the charm of the cedar and the elegance of the pine, as you explore this hamlet, feeling the gentle caress of pure mountain air.
Nestled in the foothills of the Himalayas, at a height of 1927 metres above sea level, Kasauli is the perfect destination for that much-needed rejuvenation. The popularity of Kasauli trip packages for tourism can be attributed to aspects like the colonial charm that the place showcases, the snow-clad mountains, lush forest cover, a climate that stays pleasant throughout the year, and much more. Whether you want to get away for a weekend or are taking a week-long vacation, a cost-effectively priced Kasauli tour package can be the perfect option for you. Kasauli lies in the Solan District, about 77 km away from Shimla, and was established around 1842 as a cantonment town by the British, the legacy of whom can still be witnessed in the town's architecture.
The old-world charm, the serenity of nature, mesmerising landscapes, and fairy tale ambience that this little hamlet enjoys have made booking a Kasauli honeymoon package quite the norm for newlyweds. Whether you are travelling with your partner, solo, or with your family and friends, Kasauli travel packages have so much to offer that you will not be left wanting. Explore Veena World for the best deals on cost-effectively priced Kasauli packages for your next vacation. You can choose an itinerary that suits your budget and travel plans and rest assured that you are in for an amazing time!
Packages Coming Soon!
Currently, there are no package(s) found matching your holiday request.
Please try exploring our other available options by checking out trending destinations. Our dedicated Travel Experts are on hand to offer you an expert guidance and support throughout the entirety of your trip.
Reach out to us 1800 22 7979 or drop an Email at travel@veenaworld.com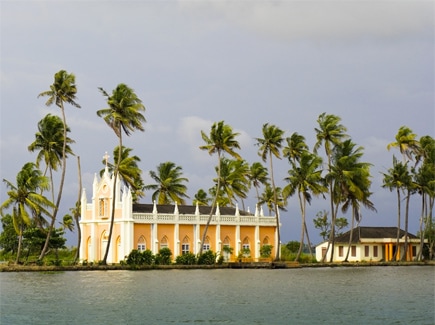 SUPER DEAL PRICE
Starts from
per person on twin sharing
Trending Indian Customized Tours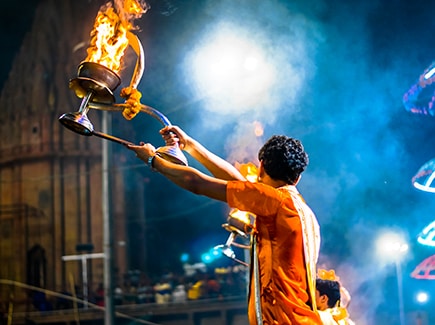 Starts from
per person on twin sharing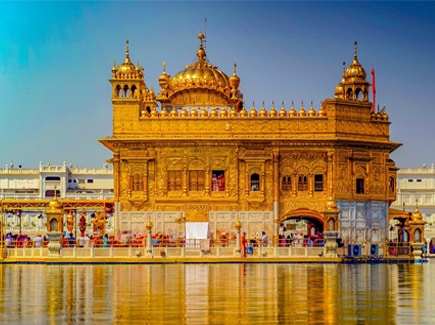 Starts from
per person on twin sharing
About Kasauli
Book Kasauli tour packages from Delhi, Mumbai, or other cities to travel to a destination that promises an enticing terrain that encompasses all from lofty mountains to the abundant greenery of nature, from the gothic architecture of colonial structures to the seclusion of dense forests that are home to diverse flora and fauna. Book your holiday package or honeymoon package to Kasauli for a worry-free vacation. Veena World's Kasauli packages are all-inclusive and are designed to offer complete peace of mind. Even the smallest details of planning your trip will be handled by us, including making accommodation and sightseeing bookings, travel arrangements, guides, drivers, transportation, day-to-day itinerary, etc. With a Kasauli holiday package by Veena World, enjoying yourself to the fullest is the only thing you will need to worry about.
Things to Do in Kasauli
Regardless of the kind of traveller you are and regardless of what you are looking for when it comes to tourism, you can find a Kasauli tour package that suits you perfectly with ease, as the destination has a lot to offer for everyone. From sightseeing and camping to trekking and paragliding, there's a lot you can enjoy on your Kasauli tour. Here's more about what you can add to your Kasauli holiday package for the perfect vacation:
Trekking: If you want to add that sense of adventure where you tread along unknown paths to your Kasauli holiday package, trekking is something you may want to consider. The journey in itself is quite an experience but add to it the awe-inspiring vistas you get to witness as you reach your destination, and you have an unbeatable combination.
Nature Walks: A popular addition to Kasauli honeymoon packages, a nature walk is the best way to get up close and personal with Mother Nature. Away from the daily hustle and bustle of cities, the serenity and tranquil ambience of Kasauli can be a great way to unwind.
Toy Train Ride: Traverse the lofty hills and dense forests of oak and pine in a completely new way. One of the last three toy trains still functioning in India, the toy train is also a UNESCO World Heritage Site. You can board the train from Dharampur, go towards Barog, and return. The views you will encounter will leave you spellbound, making the toy train a worthy addition to Kasauli travel packages.
Shop At the Tibetan Market: Shopping for yourself or for some souvenirs for your loved ones back home is something you cannot skip. Kasauli's Tibetan Market is the perfect place to satiate the shopaholic in you. At this vibrant street market, you can check out small handicrafts, woollens, hand-woven shawls, stoles, scarves, a wide variety of jams and marmalades, and much more to choose from.
Try Authentic Tibetan Food: Food forms an integral part of any travel experience, as a taste of the local cuisines and delicacies allows you to better understand a place and its culture. When you are on a tour of Kasauli, it will be the Tibetan delicacies available at the place that you must taste. Some of the dishes you can try are the Sidu (a type of local bread), thukpa, and a variety of dumplings. Also, do not forget to have some poppy seeds halwa afterwards to satisfy your sweet tooth. With the delicious local fare, you can turn any Kasauli tour package into a gastronomic adventure.
Best Time to Visit Kasauli
Nestled in the lower levels of the Himalayas, surrounded by pine and cedar forests, Kasauli is blessed with an amazing climate, making it a year-round destination. You can book Kasauli packages from Delhi, Mumbai, etc. for any time of the year, as each season brings its own distinct charm to the little town. You can look up the best deals on Kasauli packages and plan a trip based on the kind of experience you are looking for, as per your convenience. The summer months, from March to June bring pleasantly warm days and cool nights, perfect for outdoor excursions through the lush vegetation that seems to thrive under the summer sun. March-April is also the time for the Kasauli Rhythm and Blues Festival, which you can also consider attending.
The monsoons in Kasauli last from July to September, during which the town receives intermittent rainfall. With the downpour adding vibrancy to the town and the clouds that float against the hills, the monsoons seem to bring out the raw beauty of nature, ensuring an unforgettable experience for visitors. If you book your Kasauli tour package for the time between October and February, you will be able to experience the winter season, which turns the climate chilly, but still enjoyable. Sometimes, the town also experiences some amounts of rain during the winter which turns the place into a mesmerising utopia of nature that you will be happy to have been able to witness.
So, you can explore all the Kasauli packages we have available and book the one you like best. You can also opt for Customised Holidays by Veena World, with which you can design your Kasauli holiday package your way.
Find the Perfect Kasauli Tour Package with Veena World
At Veena World, you can explore a wide range of specially curated Kasauli holiday packages to suit all kinds of budgets and travellers. You can avail the best deals on these packages, which include everything from accommodation bookings, travel arrangements, guides, 24X7 assistance, and much more.
You can also opt for Customised Holidays by Veena World, where you have complete freedom to choose the inclusions under your package according to your preferences. You can book Kasauli packages from Delhi or from Mumbai, you get to decide what attractions and activities will be included, you plan your day-to-day itineraries, and everything else in planning the trip, to make sure that your vacation will happen your way.