Gulmarg Honeymoon Packages
Embark on a romantic journey in the gorgeous paradise of Gulmarg.
A honeymoon is a great opportunity to deepen the bond with your life partner and start your married life on a romantic note. It is a cherished memory for your entire life that you will relive in photos and conversations forever.
Many people go on an international honeymoon destination, while others choose to explore spellbinding romantic destinations in India. And, what better can you ask for than a snowy honeymoon in the paradisical Gulmarg? The enchanting beauty of Gulmarg makes it a cherished dream for honeymooners. The enthralling view of snow-capped mountains and pristine lakes makes you realise why this place is called heaven on earth. "The Meadow of Flowers," Gulmarg is crowned as the most beautiful part of Jammu & Kashmir, making it a desirable destination for couples. Its uncanny resemblance to Switzerland, especially when it comes to the fine snow landscape, makes it popular as 'Mini Switzerland' in India. It's important to choose the right Gulmarg honeymoon package to enjoy a perfect romantic time with your better half. Veena World's Gulmarg package for couples is intricately designed to make your postnuptial celebration even more special.
Packages Coming Soon!
Currently, there are no package(s) found matching your holiday request.
Please try exploring our other available options by checking out trending destinations. Our dedicated Travel Experts are on hand to offer you an expert guidance and support throughout the entirety of your trip.
Reach out to us 1800 22 7979 or drop an Email at travel@veenaworld.com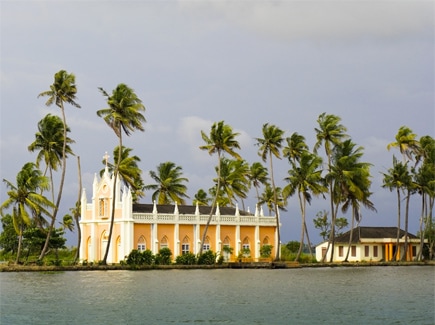 SUPER DEAL PRICE
Starts from
per person on twin sharing
Trending Indian Customized Tours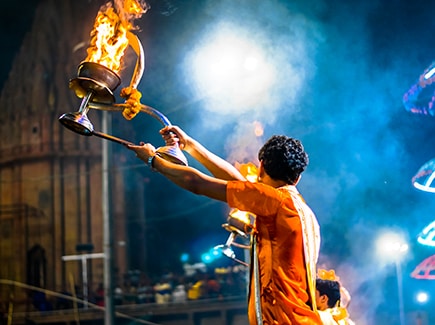 Starts from
per person on twin sharing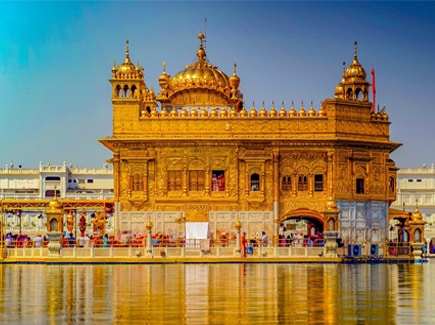 Starts from
per person on twin sharing
Veena World tour reviews
What are you waiting for? Chalo Bag Bharo Nikal Pado!
Honeymoon Special Kashmir

"Delightful Kashmir Experience with Veena World: Kudos to Sarvesh!! : Delightful Kashmir Experience w...

Read More

Himali

Travelled in May, 2023

Honeymoon Special Kashmir

"Unmatched Travel Expertise and Exemplary Service by Rohan Deshpande and Krish Vernekar : Rating: ★...

Read More

Mandar

Travelled in May, 2023

Honeymoon Special Kashmir

"Dear Sir/Madam, Good Day!!! We really enjoy our tour. Fabulous service everything is good. Tour m...

Read More

Komal

Travelled in Mar, 2021

Honeymoon Special Kashmir

"Awesome...it's a best trip organisers👍

Vinaya

Travelled in Mar, 2021
Gulmarg: A Paradise on Earth
Gulmarg, a mystical honeymoon destination, is located at a distance of 56 KM from Srinagar. The area is surrounded by a dense forest that opens into snow slopes. Gulmarg's orchard of walnuts, apples, and mulberries, is truly God's best creation. You can feel the romance in the air which makes it an ideal place to spend quality time with your partner in the lap of nature. Besides adorable vistas, there are several things that you can enjoy here which include an exhilarating ride on Asia's biggest cable car, the Gulmarg Gondola, and skiing in Shark Fin with your partner.
Top Places to Visit in Gulmarg during Your Romantic Trip
Gulmarg Gondola
The Gulmarg Gondola tops the list of the best tourist attractions in Gulmarg. It is one of the largest and highest cable car projects in the world. Your Gulmarg honeymoon trip is incomplete without a ride on this cable car. The ride is completed in two phases: phase 1 and phase 2. The first phase is a 9–10-minute ride from Gulmarg Resort to Kongdori Station. The bird's-eye view of the bowl-shaped Kongdori Valley from the cable car is a sight to behold for a lifetime. In phase 2, the cable car will take you from Kongdori Mountain to Apharwat Peak, which takes about 12 minutes to reach. This ride is especially famous for its spectacular views of Pir Panjal, Nanda Devi, and LOC.
Khilanmarg
Khilanmarg is a small, picturesque valley where couples romanticise amidst cloudy mountains. This place has a slope of around 600 meters from Khilanmarg to Gulmarg, which is a magnificent skiing site. You must include this place in your Gulmarg couple package to have a thrilling experience with your partner. Khilanmarg has a 360-degree panoramic view that makes it a worthy backdrop for Instagram-worthy clicks. Furthermore, the peaks of Nanga Parbat are visible from this sightseeing point, which makes it a very popular site.
Alpather Lake
If you like quiet and charming surroundings away from regular sightseeing places, Alpather Lake is the place for you to visit. Located at the bottom of the Alpharwat Peaks, this stunning blue lake is a hidden gem in Gulmarg. It is also known as "Frozen Lake" as it solidifies due to adverse weather conditions. Nevertheless, it is beautiful to witness its beauty in any season, be it winter or summer. Make sure to include this place in your itinerary while booking the Gulmarg tour package, as it is a must-visit location for every couple.
Gulmarg Golf Course
One of the exciting places to visit in Gulmarg is the Gulmarg Golf Course. The reason it stands out is its unconventional field area, covered with snow during the winter months. Once the region says goodbye to the colder season, this 18-hole golf course is open for visitors. It's rather interesting to know that this is the highest golf course in the world. Spread across a whopping 6863 m2 area, this is also crowned as the longest golf course in India. This is an excellent addition to your list of sightseeing places in Gulmarg for your honeymoon.
Strawberry Valley
If you like to discover hidden gems, then Strawberry Valley is the place for you and your partner. It is not often that you get the chance to stand in the middle of a stunning valley full of strawberries. During the bloom season, the valley is filled with bright red strawberries, holding their fledgling beauty. It is a stunning location, resembling a part of the Garden of Eden. Do not miss the opportunity to click some pictures under the clear blue sky and green meadows. It is one of those places that you will carry in your heart forever.
Weather in Gulmarg
Summer
The weather in Gulmarg is pleasant all year round, which makes it a popular honeymoon destination. Be sure to enjoy the natural beauty of this destination in any season. The weather in summer will make you fall in love with Gulmarg, as the greenery, valley of flowers, and immaculate blue sky make the place vibrant and colourful. It is also the peak season of the year.
Monsoon
Gulmarg does not witness heavy rainfall during monsoons. The place has a steady temperature of between 10 degrees Celsius and 35 degrees Celsius, making it ideal for enjoying outdoor activities and sightseeing. During shoulder season, the trip to this spectacular destination is much cheaper. During this season, you won't see a lot of people which will give you a great opportunity to soak in the mesmerising surroundings of this place and have a great time with your partner.
Winter
The onset of winter in Gulmarg brings a blanket of snow all around that makes for an astounding sight. The temperature in winter drops below the freezing point. If you want a honeymoon like Switzerland at a domestic location, Gulmarg comes very close to it. Newly married couples love to visit this phenomenal destination during the colder months. If you have had a winter wedding, consider Gulmarg as your honeymoon destination to explore the most romantic side of Kashmir. Make sure to book our budget-friendly honeymoon package for couples during winter to have an unforgettable experience. The place turns into a paradise with romantic snow showers and snow-covered mountains.
Why should you choose Veena World?
Enjoy the poise and serenity of Gulmarg by booking a Gulmarg honeymoon package from Veena World. Our packages are tailored according to your needs and budget. The customisation option gives you complete flexibility for your trip. You can explore our several options for Gulmarg honeymoon packages for couples with transparent prices.