Alibag Tour Packages
Plan a fun-filled, rejuvenating trip to Alibag and spend some time away from the hustle and bustle of your everyday life!
Alibag (sometimes also called Alibaug) is a beautiful coastal town that is known for being home to plenty of pristine beaches and magnificent ancient forts. Situated approximately an hour away from Mumbai, this small, quaint town offers a perfect respite from the chaos of urban life. Apart from being blessed with an abundance of natural beauty and a rich history, Alibag is famous for many other things. Whether you want to have some fun under the Sun, explore historical sites, indulge in some adventure activities, or enjoy delicious seafood, this is just the right place to be. In short, Alibag ticks all the boxes of being an ideal holiday destination. So, pack your bags and head to Alibag for a vacation that will leave you refreshed and rejuvenated.
To plan a hassle-free trip to this beautiful beachside town, you can explore our extensive range to find a well-priced Alibaug holiday package. All the packages offered by Veena World are all-inclusive, so you don't have to spend hours planning your trip. You can reach out to our team of expert travel advisors, and they will help you choose an Alibaug trip package as per your specific requirements.
Alibag Travel Packages
| Alibag Packages | Day/Night | Price |
| --- | --- | --- |
| The Great Indian Peninsula Road Trip | 50 Days | ₹2,50,000 |
1 Alibag Holiday Packages
Showing 1-1 packages from 1 packages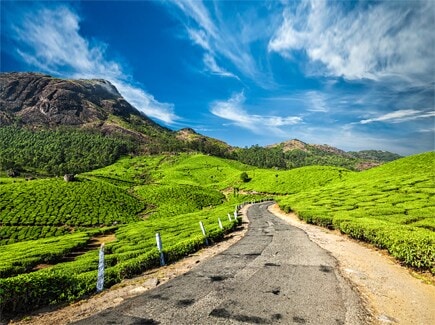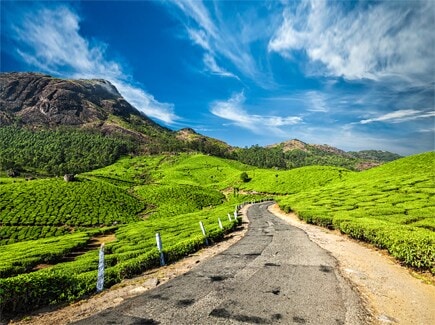 The Great Indian Peninsula Road Trip
SUPER DEAL PRICE
Starts from
per person on twin sharing
Surrounded by the expansive Arabian Sea, Alibag is a beautiful beachside town that is also famous for its historical significance. From ancient temples to old, palatial forts, this place has a number of centuries-old structures, offering a glimpse into the glorious past of the Marathas. With an abundance of natural beauty, several sightseeing options, and plenty of other outdoor activities, it has become a popular weekend getaway destination.
Another major highlight of Alibag is the delicious seafood that you can easily find in any beachfront shack or local restaurant. From unique prawn dishes to several types of fish curries and mouthwatering crab delicacies, this place offers a true culinary delight. Other than this, there are many places serving a variety of vegetarian Maharashtrian dishes, ensuring that every palate is satisfied.
All in all, Alibag is a place that has something for everyone. Whether you are someone with a keen interest in history, seeking an adrenaline rush, wanting to relax on the beach, or trying authentic Maharashtrian food, there is no better place than this.
Best time to Visit Alibag
Since Alibag is a coastal town, it experiences scorching heat in the summer and heavy downpours during the monsoon. So, the best time to visit this place is during the winter season, from November to February. With temperatures ranging between 20°C-25°C, the weather remains perfect for sightseeing and other outdoor activities. During these months, you can explore the beaches and enjoy some thrilling water activities as well. To make the most of your trip, it is best to book an Alibag tour package around this time.
How to Reach
Being the popular tourist destination that Alibag is, it offers seamless connectivity to all the major cities in the country. You can choose any mode of travel at your convenience.
By Air: Located at an approximate distance of 140 kilometres, the Chhatrapati Shivaji International Airport, Mumbai is the nearest to Alibag. Once you reach here, you can go to the Mandawa jetty and take a ferry to Alibag.
By Road: Although Alibag offers great road connectivity to several cities in Maharashtra, Mumbai and Pune are the two nearest ones. You can reach there and then either book a cab or take a bus to get to Alibag.
By Rail: The two nearest railway stations to Alibag are Roha and Panvel, located at a distance of 37 and 47 kilometres, respectively. These stations are well connected to several other cities in the state as well as the country. You can book a train as per your convenience and get to any of these stations. From there, you can either take a bus or book a cab to reach Alibag.
Must-visit Places in Alibag
Alibag offers a perfect blend of nature and history, making it one of the most sought-after tourist destinations in Maharashtra. Here is a list of some of the major attractions that you can include in your itinerary while booking an Alibag tour package:
Harihareshwar Temple
Constructed in the 17th century, this is one of the oldest temples in Raigad district. Dedicated to Lord Harihareshwar, this ancient temple is visited by a large number of people throughout the year. Other than having great religious significance, it is also considered one of the most impressive architectural marvels.
Kolaba Fort
This ancient fort is one of the major tourist attractions in Alibaug. Originally built by the old military, this fort currently serves as a famous picnic spot in the town. Other than this, the Kolaba Fort is also known for offering the most breathtaking, panoramic views of the sea. Whether you are a nature lover or a history enthusiast, this is a place that you shouldn't miss on your trip to Alibag.
Nagaon Beach
Known for its cleanliness, this soft-sand beach is also one of the few well-maintained beaches in Alibaug. Stretching up to three kilometres, this beach has a long shore, making it suitable for those early morning or late evening walks. Whether you want to spend an afternoon lazing around, take a dip in crystal-clear water, or indulge in some adventurous activities, this beach is perfect for everything. Here, you can try several water sports, including parasailing, banana boat rides, jet skiing, and bumper rides.
Sagargad
Situated at a staggering height of 1357 feet above sea level, this magnificent fort is another place that you should definitely visit. Built on a steep hill, this fort is not only known for its unique architectural style but also for being associated with Maharaja Chhatrapati Shivaji. It is located at an approximate distance of 12 kilometres from Alibag and has become a major tourist attraction over the years. Surrounded by lush green forests, the Sagargad Fort offers an absolutely stunning view of the expansive Arabian Sea.
Khanderi Fort
Built by the Peshwa Dynasty in 1678, this historical fort is still standing strong and tells the majestic story of the brave Peshwas. Here, you can see a few old metal canons along with other remnants from that glorious era. If you are a history enthusiast, the Khandero Fort has to be on your travel itinerary.
Why Book an Alibag Tour Package with Veena World?
Make travel memories like no other with Veena World as you explore and choose from a large selection of thoughtfully designed, all-inclusive Alibag tour packages. Whether you are planning a trip for 3–4 days or looking for a one-day trip package for Alibaug, you can find everything here. All our trip packages have been designed keeping the comfort and preferences of our guests in mind; this enables us to cater to the varied requirements of different types of travellers. We also offer the option for customised holidays where you get the flexibility to plan a trip as per your personal preferences. Or, if you prefer travelling with other like-minded people, you can go for a group tour package for Alibag. By choosing Veena World as your travel partner, you can leave all the worries behind and make your trip a memorable affair!