After-Exams Student Tour Packages
The joy of enjoying a hard-earned vacation after months of toiling for exams is like nothing else. That's what Veena World's after-exam tour packages are all about!
Exam time is not only quite stressful for the student but also for the entire family. Any examination, be it a school exam or a semester exam in college, requires months of diligent self-study, group studies, coaching classes, mock tests, and revisions. It may be said, without a doubt, that the time preceding any examination can be quite gruelling for students and they deserve a break afterwards. While family vacations may not be possible for everyone, given the work schedule of the parents, many parents are wary of student trips as they about sending their kids alone for a vacation. Luckily, you can find several cost-effectively priced student tour packages online at Veena World where safety will be completely assured.
With specially planned vacation packages for college students or school student, parents can rest easy that their children are safe, while the student can head out to some great destination to refresh their mind and body and prepare to enter the new semester with a fresh mind. You can find a huge range of cost-effectively priced student tour packages online at Veena World and choose one that is perfect for you. Our packages ensure a great trip for everyone!
After-exams Student Travel Packages
| After-exams Student Packages | Day/Night | Price |
| --- | --- | --- |
| Singapore Escape | 4 Days | ₹57,797 |
| Singapore with Universal Studios | 5 Days | ₹73,382 |
2 After-Exams Student Holiday Packages
Showing 1-2 packages from 2 packages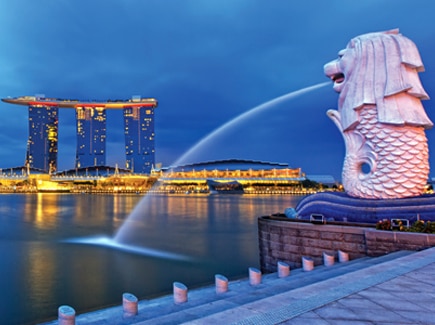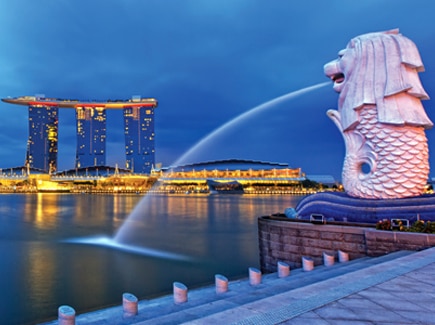 CUSTOMIZED HOLIDAYS
SHSG9
CUSTOMIZED HOLIDAYS
SHSG10
Why Go for Student Tour Packages?
Most colleges and universities in India follow the semester system, where a semester has a particular curriculum for six months, after which assessments are done. Whether it is college or school, students go through rigorous studies and revisions to be able to do well in their exams. Plus, this studying may not be limited to just textbook studies, as several students supplement the same with other reference books, regular revisions, mock tests, and coaching classes if need be. Even after spending weeks and months studying, there are exams which are quite stressful in their own way. After months of tenacious preparation, a student deserves a break from studies. They need the time to relax and unwind and that is when a vacation can be of great help.
Veena World caters to this need with customized travel packages for students. Depending on your preferences, budget, and free time, you can even go for international tour packages for students for a well-deserved break. There are also several types of tour packages for school students who wish to travel with their parents or even with their friends. Student tour packages take into consideration the preferences of the youngsters and also ensure peace of mind for the parents. After a great vacation, students are more than ready for facing the challenges of the next semester.
Best places to visit on an after-exam trip
When you have friends for company, the destination doesn't really matter. With that said, there are a few places that exude a youthful vibe and perfectly fit the bill for student tour packages. Friends become like a chosen family over time and what better way to celebrate the end of exams than with the perfect trip for college students?
• Mumbai-Goa Road Trip: A road trip is one of the best ideas that can be undertaken in students' holiday packages. Not only is it the ultimate stress buster, but also builds strong bonds among the travellers. A Mumbai-Goa road trip is probably on every college student's vacation package wish-list. Music blaring from the car stereo, grooving to the beats, falling asleep on each other's shoulders, and relishing some lip-smacking highway food, this would be the perfect idea for student travel packages. You could either plan the tour package for college students yourself or take help from a tour operator. Among students, Goa is known for being a party destination. With the buzz at the beaches, scrumptious Goan food, happening night parties, and a general atmosphere of merriment, Goa is a fantastic destination to let your hair down on a tour package for college students. More than the destination, it is this journey that you'd remember for a long, long time.
• Rishikesh: Rishikesh, once known only for being a Hindu pilgrimage site, has now transcended religious barriers and lodged itself as a popular destination on most student special tours. Not just for college students, Rishikesh can be included in tour packages for school students too! In recent times, white water rafting has become a much in demand attraction. The idea of a few friends atop a raft, manoeuvring through treacherous waters and experiencing the ultimate thrill, attracts a lot of college students on tour packages to visit Rishikesh.
• Manali-Leh Bike Trip: Anyone who loves to ride a motorcycle would have a Manali to Leh biking expedition on their bucket list. The thrill of overcoming some of the toughest terrains, climatic conditions, and physical challenges make this biking trip a must include for tour packages for college students. Each inch of the stretch, the imposing jagged mountains, snow-capped peaks, miles of astounding beauty, the incredible pitstops, and the most spectacular views draw many college students on a trip to this beautiful destination.
• Auli: Auli is one of the most gorgeous destinations in India and is the perfect amalgamation of adventure and leisure. A world-class ski destination with some of the most stunning snow-slopes, this is a great addition for college student vacation packages. Whether you are an experienced or amateur skier, you'll definitely have a lot of fun in Auli. If relaxation is on your mind, the breath-taking vistas and captivating meadows of Auli will refresh you. Also, the delicious local cuisine is not to be missed.
• Pachmarhi: At the end of a stressful examination period, most students love to have some quality 'me time'. And a backpacking expedition is a great way to not only discover a new place but also a new you. However, a backpacking solo trip for a student might be a bit hard to get your parents on-board with. The best idea here would be to opt for student travel packages for solo travellers. A fantastic trek to Apsara Falls, exploring the Pandava and Jata Shankar Caves, and losing yourself in the boundless beauty of the deep gorges, glittering waterfalls and the serenity of lush forests are some of the experiences that attract a lot of students each year to Pachmarhi.
Veena World: Offering the best packages for students
Veena World prides itself on catering to a wide array of travellers with varied preferences. Our world-class packages, available at affordable rates have been alluring patrons for many years now. We understand that students need to get away from the rigours of studies and exams once in a while. And that is the reason we are the preferred tour operators for students. With regular breaks, students come back refreshed and ready for the next phase. Although there are many travel companies that cater to students, each of our online student holiday packages has been carefully designed keeping in mind what students would like on a vacation. The packages are fully customisable and are open to inclusions as per your preferences.