Seattle Tour Packages
Enjoy mesmerizing views of nature and explore world-class attractions to have a soulful experience when you walk through the streets of Seattle.
Seattle is set in the sparkling Pacific Northwest and attracts travellers from all around the world. From exploring the city's first neighbourhoods to gawking at the city's famous futuristic tower, tours of Seattle have got it all covered for the traveller in you. Seattle sightseeing tours are composed of diverse neighbourhoods, iconic structures, amazing microbreweries, a happening nightlife, idyllic views of nature, and scrumptious delicacies that leave you wanting for more.
Travellers of all kinds visit Seattle to draw their own adventures. The place is also a hit among honeymooners, given the picturesque natural views it offers along with the other beguiling places it houses. You can choose Seattle honeymoon packages according to your cost/price preferences and get a pre-planned itinerary for utmost ease. People who love to enjoy different activities outdoors are also welcome with options such as fishing, climbing, hiking, skiing, etc. to indulge in. Moreover, admirers of art and culture are also ones that visit the city the most because of the numerous chances the city offers you to admire some amazing art.
Irrespective of the experience you seek in the city, going for one of the Seattle travel packages available online will work in your favour. All you need to do is select Seattle holiday packages online according to the price/cost and you are set!
Packages Coming Soon!
Currently, there are no package(s) found matching your holiday request.
Please try exploring our other available options by checking out trending destinations. Our dedicated Travel Experts are on hand to offer you an expert guidance and support throughout the entirety of your trip.
Reach out to us 1800 22 7979 or drop an Email at travel@veenaworld.com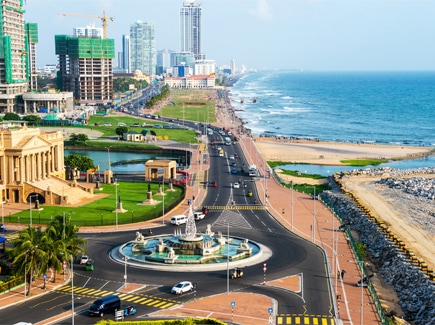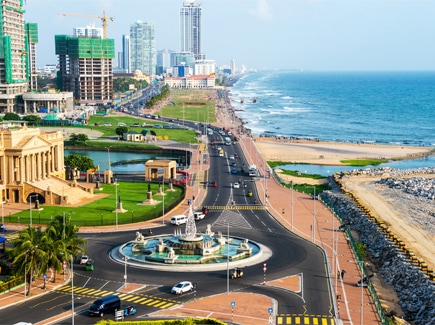 SUPER DEAL PRICE
Starts from
per person on twin sharing
Trending Indian Customized Tours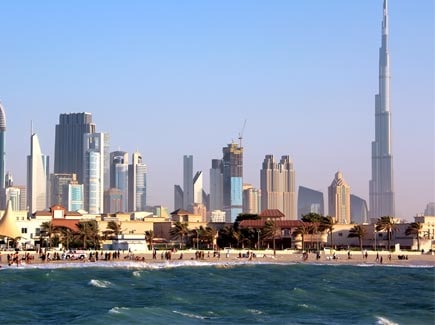 Starts from
per person on twin sharing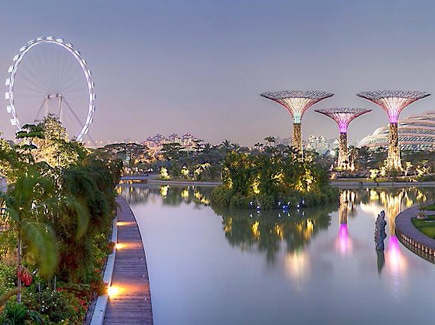 Starts from
per person on twin sharing
Get to know more about Seattle before booking your tour packages
Being the largest city in the state of Washington, Seattle trip packages are known for nature's bounty, marvellous attractions, and the flourishing art and culture scene they let you experience. Also called the 'Emerald City', Seattle is one of those cities in the United States that offer you the chance to do what you love the most. From enjoying natural beauty to exploring its varied neighbourhoods or visiting the hottest night clubs, Seattle knows how to charm visitors on their Seattle holiday packages. If the wanderer in you wishes for a globetrotting experience that is an interesting concoction of different elements, you can plan to visit Seattle. The best way to explore the city is to opt for one of the online Seattle travel packages. After checking the cost, you can choose the Seattle holiday packages that best suit your requirements. After doing so, the trip itinerary becomes the last of your worries and you get to fully enjoy during your Seattle sightseeing tours.
Experience Seattle
Seattle knows how to impress travellers with its striking places of interest. It is called the Emerald City because the city and its neighbouring areas have greenery throughout the year. It is a destination that feels revitalizing with even a thought.
The city is best explored on one of the Seattle vacation packages because it will cover all the iconic places in the city. Credited as being one of the greatest art cities in the world, Seattle is home to public parks, galleries, and museums that shed more light on treasured artefacts. You can also take out some time to appreciate the dancers, musicians, writers, and artists showcasing their crafts in fresh and unusual ways while you visit the city on one of the best Seattle vacation packages.
Additionally, outdoorsy people particularly love this destination because they get to enjoy skiing, fishing, cycling, climbing, and hiking here. But even if you are not a person who likes outdoor activities, there will always be plenty of other interesting activities to do on your Seattle trip.


Things to Do in Seattle
Travellers should ensure that they visit the following places when they choose their Seattle tours to explore the city in its entirety:
• Space Needle:
Being Seattle's icon for several years, this modern tower was constructed for the 1962 World Fair. The futuristic design of the tower will stay with you long after you finish your trip. Situated at the Seattle Centre, the 605' tall Space Needle forms an integral part of Seattle sightseeing tours for the numerous travellers that visit the city.
• Pike Place Market:
The Pike Place Market defines Seattle for you. The soulful market is the second most famous place after the Space Needle that travellers love to visit on their Seattle tours. Get ready to waltz through quirky shops and exciting places to eat such as diners, cafes, bakeries, restaurants, etc. at the market. The place is also famous for its magic shops and for buying local produce.
• Capitol Hill:
Seattle offers you a canvas to paint myriad experiences given the number of options it offers. If you wish to experience 21st century Seattle, then this is the neighbourhood you should head to. Complete with the best nightlife neighbourhoods, you can spend time at a microbrewery, pay a visit to the Seattle Asian Art Museum, or a visit the gorgeous Volunteer Park; you will be spoilt for choice when you visit Capitol Hill with your Seattle trip packages. Honeymooners too can make sure that it forms a part of their Seattle honeymoon packages because of the variety of options it lets them explore for an altogether fulfilling time in the city.
• Pioneer Square:
Pioneer Square is a historic place which claims to be the very first neighbourhood of Seattle. When you look for Seattle trip packages, make sure you look for one that has the Pioneer Square in the trip itinerary, so you can explore the place for its Romanesque Revival architecture, lip-smacking food destinations, amazing nightlife, art walks, and one-of-their-kind boutiques.
• Chihuly Garden and Glass:
Chihuly Garden and Glass is an exhibit that you will find at the Seattle Centre which displays Dale Chihuly's studio glass. It was opened in 2012 and is one of the things that you can plan on seeing when you visit the city on your Seattle honeymoon packages.
• Woodland Park Zoo:
A zoological garden situated in Seattle's Phinney Ridge neighbourhood; Woodland Park Zoo is one of the places you can visit on your tour of the city. A recipient of several Best National Exhibit awards conferred by Association of Zoos & Aquariums; the zoo attracts travellers of all ages.


Best time to visit Seattle
Seattle is a destination that you can head to any time of the year. So, you can plan your Seattle tour package for any time you wish to. Regardless of the month when you visit the city, you will have one or the other fascinating thing to do. However, the months between July and mid-October are ideal to plan a sightseeing tour of Seattle. It is a time when the temperatures reach 15 - 23 degree Celsius. Travellers can plan Seattle tours around this time because the city normally has a clear sky with minimal rain, allowing for the perfect weather to take up different outdoor activities. If you book your Seattle tour package between mid-October to February, then you can head to the Pike Place Market, restaurants, museums, etc. to have an exciting time in the city. Even if you decide to plan a Seattle tour package in the months of April and May, you can go on a full-blown sightseeing spree.
From admiring the natural surroundings to checking out the iconic tourist attractions to appreciating the art and culture, Seattle is a sweet surprise. People are not wrong when they say that one always has something to do in this city. So, discover the city like a local and have an enriching experience altogether, especially with the Seattle vacation packages by Veena World. All you need to do is choose one of the Seattle travel packages according to your preferences and you are all set to explore this scintillating city.