Dubai Family Tour Packages
Plan your trip to the most exotic and glamourous city in the world, a city soaked in luxury with iconic skylines and a stunning coastline that are sure to give you unforgettable times.
One of the top travel destinations in the world, Dubai is the ultimate choice to enjoy a super-luxurious vacation with your family and loved ones. No wonder Dubai family packages are so popular amongst travellers worldwide.
The capital of the Emirate of Dubai, one of the richest amongst the seven emirates that make up the United Arab Emirates, Dubai has many attractions for tourists to enjoy an enthusiastic vacation retreat. Also called the Pearl of the Middle East, Dubai attracts with its exemplary infrastructures, stunning architectural marvels, museums, dazzling skyscrapers, luxurious hotels, high-end shopping places, and scintillating nightlife. Due to fascinating attractions, an excellent collection of resorts and spas, and opportunities for fun and thrilling activities, Dubai has become the number one choice for enjoying a family vacation. There are numerous reasonably priced Dubai family packages at Veena World, allowing you to visit and explore this incredible destination like never before.
This world-class city has a wide range of sightseeing spots for all types of travellers, whether an adventurer or an explorer. With Dubai family tour packages being so popular among travellers, there is no doubt that Dubai is a fantastic travel destination. Explore our Dubai family holiday packages, check out the price, select the one according to your preference and be ready for an unforgettable vacation in Dubai.
Dubai Family Travel Packages
| Dubai Family Packages | Day/Night | Price |
| --- | --- | --- |
| Highlights of Dubai | 5 Days | ₹1,00,000 |
| Best of Dubai Abu Dhabi | 7 Days | ₹1,30,000 |
2 Dubai Family Holiday Packages
Showing 1-2 packages from 2 packages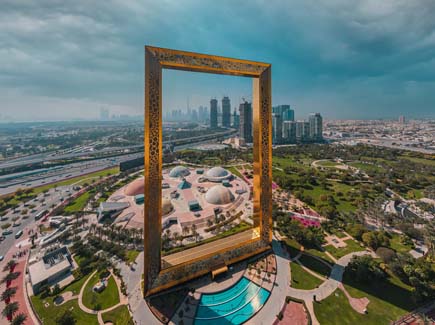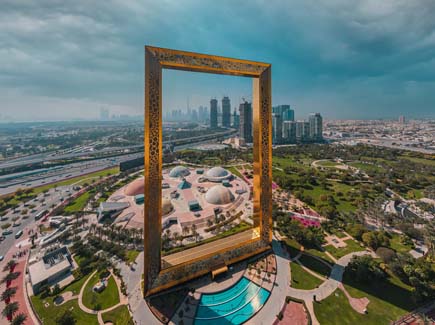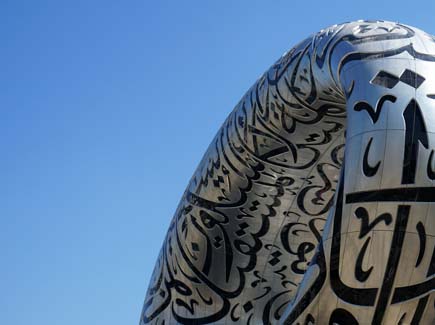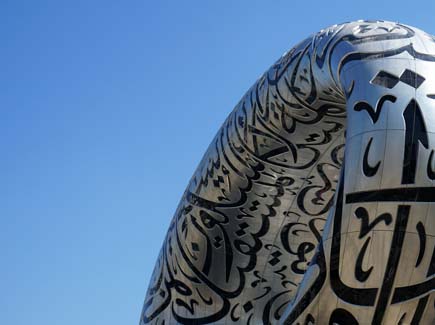 SUPER DEAL PRICE
(30 Nov 2023)

Last 1 Seat

Starts from

per person on twin sharing

from ₹7,327/month
Veena World tour reviews
What are you waiting for? Chalo Bag Bharo Nikal Pado!
About the Destination
An incredibly diverse destination, Dubai has rapidly developed into a city of ambition and fascinating attractions along with many skyscrapers. While the city has long progressed from the times of Bedouin villages, the desert is still a highlight for travellers. That is why Dubai family holiday packages are popular amongst visitors from different countries to experience grandeur and elegance and cover all major attractions of the city. Dubai is also a business hub, providing opportunities for all small and big businesses with an assurance of accelerated growth and success.
So, Dubai is much more than an urban jungle. From ultramodern architecture to breathtakingly beautiful tourist spots and luxury shopping experiences, Dubai has everything to make your vacation the best time of your life. Veena World offers numerous reasonably priced Dubai family packages from India that allows you to get familiar with the best spots in the city and explore everything about them.
Experience Dubai
Dubai is one of the top international destinations among visitors. Around 80% of the population in this city are expats, representing ethnic inclusiveness in one place. Booking a tour package to Dubai for your family will allow you to experience a unique cultural diversity in the entire city. Dubai also invites people to enjoy the best nightlife at its nightclubs and bars with live music. These bars and nightclubs are open every night of the week, so if you want to enjoy evenings of entertainment during your stay in Dubai, go ahead.
Speaking about the foods and flavours, Dubai has a diverse range of choices, from the local Emirati cuisine at stalls on the beaches to international dishes at five-star restaurants. You will have the luxury of satisfying your taste buds with your desired food options from different countries, in the world, including Indian, French, Mexican, Italian, Lebanese, and more. Dubai is also one of the safest cities for tourists in the world. Due to heavy monitoring systems and strict laws, the crime rates are low in the city, making it a safe destination for family trips. So, if you want to explore this beautiful city with your loved ones, you can book a family package for a Dubai trip with the best deals with Veena World.
Things to Do in Dubai with Family
Dubai is one of the best travel destinations, having world-class tourist attractions, endless charisma, and fun times for everyone. If you are planning a family vacation to this city, make sure your itinerary for the Dubai family tour package includes the following places:
The Famous Burj Khalifa
The tallest building in the world, with a cloud-piercing height of 2,717 feet (828 meters), Burj Khalifa is a must-visit tourist place in Dubai. This iconic building has more than 160 stepped floors that narrow as it rises to the sky. Also, this unique building is home to many luxury hotels and restaurants, and observation decks on the 124th, 125th, and 148th floors offer stunning views of the city. Veena World offers reasonably priced family tour packages to Dubai, covering such highlights of the city.
Dubai Miracle Garden
One of the best tourist attractions, especially for families, Dubai Miracle Garden is one of the biggest flower gardens, with millions of blooming flowers fashioned into sculptures and figures. The garden was opened in 2013 on the occasion of Valentine's Day with the goal to spread the message of love among people. Located in 72,000 square meters of area, Dubai Miracle Garden appeals to both kids and adults with various outdoor entertainment options. You can add this exquisite garden to your Dubai family package, the prices of which are on the affordable side.
Global Village
One of the best family destinations, Global Village, is a multi-cultural theme park bringing culture, entertainment, and shopping in one place. This place showcases the best of culture from different nations through its lively festival and takes visitors on a fun voyage through a group of pavilions. Each of these pavilions reflects the culture and historical richness of a different country. In addition, you will get the chance to enjoy some lip-smacking international cuisines and splendid entertainment with many entertaining games. Make sure to keep this one on your list of Dubai trip packages for families from India.
Dubai Aquarium & Underwater Zoo
When planning a trip to Dubai, do not miss the chance to cover Dubai Aquarium and Underwater Zoo. One of the largest aquariums in the world, this underwater zoo and aquarium are equally popular among kids and adults. It is home to many rare sea animals and reptiles floating freely in crystal-clear water. One of the most striking artificial wonders, Dubai Aquarium and Underwater Zoo, comprises three sections - Aquarium Tank, Aquarium Tunnel, and underwater zoo. You can easily explore such unique attractions by booking a Dubai family package at cost-effective prices from Veena World.
Palm Jumeirah
An artificial island situated in Dubai's coastal area, the Palm Jumeirah, is a fragment of the Palm Islands archipelago. It is an architectural masterpiece, having many luxury hotels, private residences, and unique palaces. It is a wonderland that provides visitors with a chance to stay in private residences. Participate in many water sports activities, enjoy shopping and hang out at the beachfront. Whether you wish to enjoy fresh air or relax in a serene place, the terrace of the bars and restaurants and calm beaches of the island will surely be a delight for you. Palm Jumeirah is an ideal place to be added to your Dubai family package from India.
Best Time to Visit Dubai with Family
Dubai is a year-round destination where you can find opportunities to enjoy water sports and activities. However, the best time to book a Dubai family tour package is between November to February, when the weather is pleasant. The city receives fewer tourists during summers due to scorching temperatures. So, if you want to enjoy a serene vacation with lesser crowds, booking a Dubai family tour package outside peak season is a great idea.