Australia Honeymoon Packages
From sunbathing at beaches to living a luxurious lifestyle, Australia promises everything you can dream of for your honeymoon.
The smallest continent in the world is home to one of the largest countries: Australia. The land down under is as remote as it is developed. It boasts beautiful beaches, long expansive and lush green forests, the world's largest coral reef, iconic architecture, exotic wildlife, and a luxurious lifestyle. It is for these reasons that Australia tour packages for couples are popular in India. Whether the couple wants to have a relaxing time at beaches on their honeymoon or explore a new country, it is easy to find the best Australia honeymoon package.
What will surprise you the most about Australia is its weather. Despite being infamous for its very hot climate, it snows in Australia too. Where you may be skiing in Melbourne, you could just as well be sunbathing in the tropical weather of the beaches of Darwin at the same time of the year. The popularity of Australia honeymoon packages from India is also because of the wide range of options it offers. From going on long trips to relaxing in the vineyards to exploring the iconic parts of the country, you can do it all in Australia. From the laid-back culture to over-the-top festivals, Australia will mesmerize you and make your honeymoon memorable.
Packages Coming Soon!
Currently, there are no package(s) found matching your holiday request.
Please try exploring our other available options by checking out trending destinations. Our dedicated Travel Experts are on hand to offer you an expert guidance and support throughout the entirety of your trip.
Reach out to us 1800 22 7979 or drop an Email at travel@veenaworld.com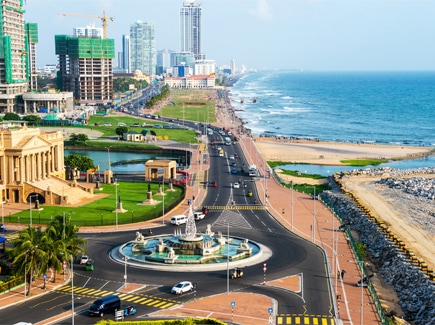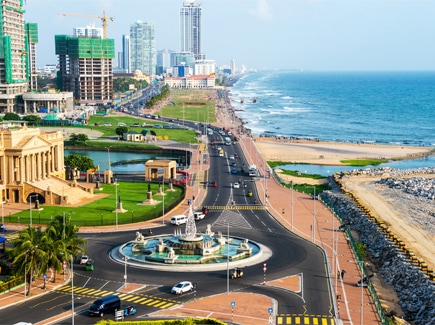 SUPER DEAL PRICE
Starts from
per person on twin sharing
Trending Indian Customized Tours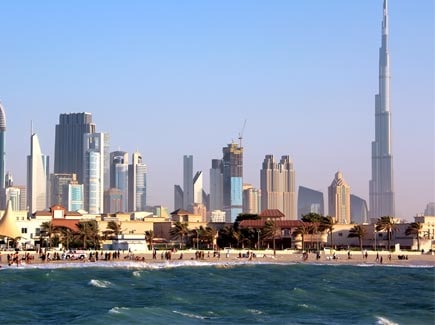 Starts from
per person on twin sharing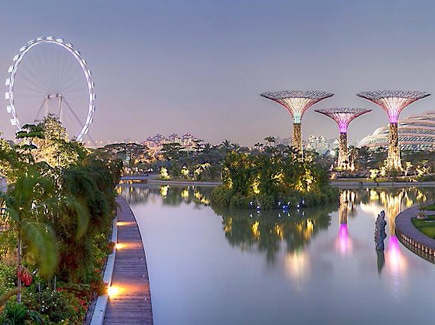 Starts from
per person on twin sharing
Get to know more about Australia before booking your honeymoon packages
Australia may be a remote country, but it is not undeveloped. It's one of the developed countries for the world. The largest country in Oceania boasts of an active nightlife as much as it does of sunbathing on the beautiful beaches. This makes Australia a favourite honeymoon destination for Indians. Australia packages for couples are getting more popular by the day.
One of the most interesting things about Australia is that 85% of its population is concentrated around its eastern coast despite it being the sixth largest country in the world. Because of this, you will hardly find a place in Australia that's crowded. You can go on long drives with your partner and enjoy vast expanses of lush forests and beautiful sky unhindered by the urban developments. If you are planning a honeymoon, find out about the available Australia honeymoon packages, their cost, and start packing your bags.
Here, you can visit the world's largest barrier reef, a gigantic stadium, opera houses, and beautiful beaches. There are certain places in Australia that you must visit with your partner.
Places to Visit in Australia
Between Sydney and Melbourne, more people around the world believe that Sydney is the capital of Australia. In reality, however, none of them is. The capital of Australia is Canberra, a city lying amidst the low-lying mountain ranges in north Australia and stunning nature reserves. Canberra began as a planned city in 1913, gradually over the years it has become one of the loveliest places in Australia to visit. Being the capital, it was once home to mostly the politicians the civil servants, but now the city is home to museums, national monuments, and art galleries like the Australian War Memorial, National Gallery of Australia, National Library of Australia, and more. You can also check out natural reserves like Lake Burley Griffin, Australian National Botanic Gardens, and National Zoo and Aquarium. Take your pick and enjoy your time in Canberra.
Australia is known for its beaches. In the itinerary of your Australia honeymoon package, make sure Gold Coast is included. It's a coastal city just south of Brisbane and it's called that because of warm weather and sunny skies all year round. Its laid-back vibe is what attracts people. You can relax on the beaches or surf the waves, depending on how laid back or adventurous you want to be. Here, you can also enjoy countless restaurants and bars and simply get lost in all that the city has to offer. With amusement parks and water parks, there is no dearth of places to visit in and around the Gold Coast. You and your partner will not even realise where the time went by.
Of all the major cities in Australia, Darwin is the most popular holiday destination. Lying in the Northern Territory of Australia, the city lives up to its name. After being devastated in World War II, the city survived. When Cyclone Tracy unleashed havoc in 1974, the city was again rebuilt. It is indeed the survival of the fittest in the Northern Territory. Here, you can go on cruises, visit the beautiful market, and the war museums that retrace the history of Darwin during World War 2. The best places to visit in Darwin include Mindil Beach Sunset Market – held every Thursday and Saturday from April to October – where you can buy unique gifts here and watch local performers jazz up the place.
Its other highlight is the variety of food available. You can eat Greek, Indian, Thai, Sri Lankan, Brazilian, Chinese, Malaysian, and more. For a cruise, you can go for the Sunset Dinner Cruise from Stokes Hill Wharf, or Jumping Crocodile Cruise on the Adelaide River. The latter cruise is exactly what it sounds like.
Talking of Adelaide, the city on the south coast of Australia must also be part of your Australia honeymoon tour. If you and your partner are wine aficionados or like to indulge in good wine now and then, Adelaide is the place for you. Adelaide has the most popular wine regions in the country, and you cannot afford to miss them. Other than the wine regions, you can also visit the Adelaide Botanic Garden; it's a botanical treasure with Australian native species, a Mediterranean garden, and educational paintings of medicinal plants. At the Art Gallery of South Australia, you can have look at the finest art collections in Australia. The building was constructed in 1881, and it is a marvel to look at.
An attraction that you must visit in Adelaide is the Adelaide Central Market. Founded in 1870, it is one of the oldest indoor markets in the world. Here you can enjoy fresh vegetables and fruit, baked goods, flowers, and even give indulge in some multicultural culinary treats. The best day to visit the market is Saturday because the vendors slash the prices and everything becomes more affordable.
Believe it or not, Australia has a special island dedicated to kangaroos, and this is in addition to kangaroos spread out throughout the country. Kangaroo Island is located just off the coast of South Australia, 45 mins ferry ride from Cape Jarvis. Its exotic wildlife and scenic beauty are to die for. This place must be in your Australia honeymoon package for couples because here you can see the wildlife that Australia is known for koalas, echidnas, and kangaroos. Move a little off the shore and you can even see dolphins, sea lions, and even penguins.
Best Time to Visit Australia on a Honeymoon
Before you book an Australia honeymoon package from Mumbai, Delhi, Pune, or whichever city you live in, it is important that you visit Australia when it's best to visit. The climate in Australia is the opposite of the climate of the North Hemisphere. It is summer from December to February, and chilly from June to August. Most of the tourists on vacation visit Australia from September to November and March to May. The weather during these months is neither too cold nor too hot. You can spend your time endlessly exploring the country and enjoy your honeymoon.