Alaska Cruise Tour Packages
Experience something out of the ordinary
A trip aboard an Alaskan Cruise ship is a great way to steal away some precious moments from a hectic and mundane life. Alaska tour packages can provide you with the experience of a lifetime. These Alaska holiday packages are designed to showcase the best of natural diversity which is in stark contrast to other cruises around the world. Alaska is the largest state in the United States and has been blessed with a variety of wildlife, magnificent rivers, snow-clad mountains, active volcanoes, and the warm hospitality of the people of a faraway land.
If you are in the mood for something out of the ordinary, holiday tours to Alaska could prove to be the answer you are looking for. At Veena World, we get you and your need to experience the best Alaska cruise tour package. We offer many options regarding an Alaska tour package from India. Do check the price and cost of various Alaska tour packages and holiday tours to Alaska online and conveniently book the most suitable one online. Leave the rest to us and we promise to organize the best holiday to Alaska tour package, just for you!
Packages Coming Soon!
Currently, there are no package(s) found matching your holiday request.
Please try exploring our other available options by checking out trending destinations. Our dedicated Travel Experts are on hand to offer you an expert guidance and support throughout the entirety of your trip.
Reach out to us 1800 22 7979 or drop an Email at travel@veenaworld.com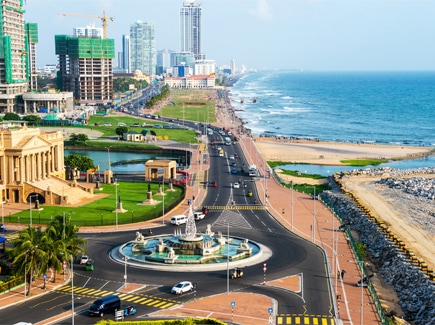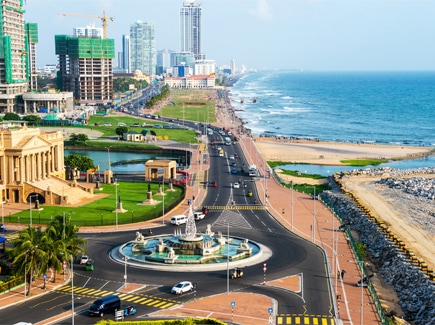 SUPER DEAL PRICE
Starts from
per person on twin sharing
Trending Indian Customized Tours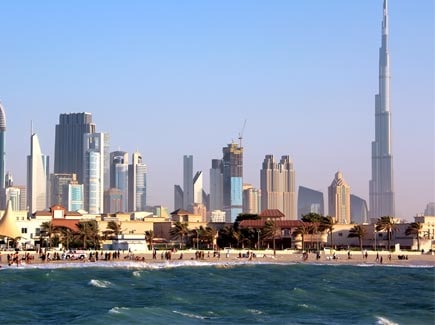 Starts from
per person on twin sharing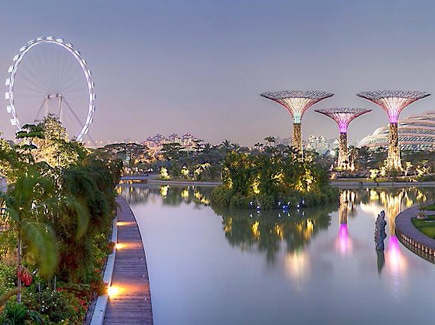 Starts from
per person on twin sharing
Get to know more about Alaska Cruise before booking your tour packages
Alaska was inhabited by many indigenous people before the Europeans arrived and colonized it. Archaeological and anthropological excavations and research have found proof of many native tribes. In the 17th century, Russian settlers started living in Alaska. A major boom in settlement came when thousands of miners, settlers and gold diggers came to the region when stories came out about gold being discovered here. After oil was discovered in the 1950s, many more people came here to be a part of a booming economy.
English is the most widely spoken language here with Spanish, Asian and other languages making up about 16% of the total population. The state has over 20 native languages. 80% of the state's economy is dependent on the oil and gas industry. The state capital is Juneau and is the only state capital in the US which is not accessible by car. These many facets of this gorgeous state are best explored and experienced through Veena World's Alaska cruise tour packages and Alaska holiday packages.
Experience the destination
What comes to your mind when you think of Alaska? Most possibly, the images that come up would be of miles and miles of icy, barren land, sparse vegetation, snowfall through the year and the Alaskan people running errands on sledges. You are just partly right. To explore the different facets of this US state, you may need to book one of the Alaska tour packages.
Being the largest state in the United States, Alaska, has everything in epic proportions. Nearly 34,000 miles of tidal shoreline, more than 3 million lakes, one of the world's largest tidal waves, a flourishing variety of wildlife, numerous volcanoes, etc., make it very difficult to squeeze the essence of the place into a single Alaska tour package. However, Veena World takes great care in designing the most comprehensive online Alaska cruise tours at attractive prices so that our patrons derive the most out of their Alaska holiday packages.
Things to do on an Alaskan Cruise
Opt for our perfectly priced Alaska tour packages, sit back and enjoy the plethora of attractions Alaska has to offer. Here are some of the places worthy of a visit during your Alaska holiday tour.
• Denali National Park:
Denali National Park is not just another wildlife sanctuary. Apart from the stunning and wide variety of wildlife, what really stands out is the landscape of the place. Towering mountains, North America's tallest peak, sublime lakes, expansive and lush taiga forests, Denali National Park is not known as 'the big one' for nothing. Just like everything else in Alaska, this national park covers a staggering six million acres of wild land. If you are travelling from India, the animals that you would find here are vastly different. Keep a lookout for grizzly bears, moose, wolves, reindeer, coyotes, golden eagles, red fox and many more. Do not forget to capture them with your lens. If you want to get your dose of adrenaline, try the many hiking trails or go kayaking/ white water rafting on the Nenana River. One unique thing that you shouldn't miss at Denali is the sledge-dog demonstration. Canine rangers work along with their human counterparts and this is the only park that does that! After a day of gorgeous sightseeing and action, enjoy an Alaska-style dinner at the Denali Park Village. So, when you plan to visit Alaska, do check for this location while exploring different Alaska holiday packages.
• Tracy Arm, Juneau:
Tracy Arm is a fjord in Juneau-the Alaskan capital. A fjord is a long, narrow inlet with steep sides or cliffs, created by a glacier. No holiday to Alaska package is complete without being bowled over by the magnanimity of those icy glaciers. Situated 45 miles from Juneau, Tracy Arm is home to the incredible twin Sawyer Glaciers. Stand by and experience the majestic glaciers or witness the unique wildlife varieties such as pigeon guillemots, kittiwakes arctic tern, mountain goats, black bears, seals, and eagles, you can't help but get absolutely mesmerized.
• Skagway:
This city is located in the southeastern part of Alaska and is a major inclusion in most Alaska cruise tours. Perfectly preserved historic buildings, primarily of the gold-rush time, let you take a step back into an era gone by. This destination is also known for its jaw-dropping locales and activities. Take a day tour to the Davidson Glacier, engage in boat rides, canoeing or rafting while seals and whales keep you company.


Jewell Gardens and Garden City Glass Works make sure that Skagway lives up to its title of "the garden city of Alaska". These beautiful gardens are home to many plant species, many of which are unique to the region. The exciting thing about the gardens is that the plants are interspersed with artisanal glasswork.


White Pass and Yukon Route Railway Route are one of the most scenic railway routes in the world. Take a motor coach drive along the Klondike Highway or explore the town housing the Bennett Station which also includes the White Pass Museum, there's not a dull moment on this 120-mile route.


The Red Onion Saloon Brothel Museum is a remnant of a different kind. Back in the days of the gold rush, settlers and miners would flock to this place for a few drinks and some tender loving care.
• Ketchikan:
Ketchikan is another major destination in most Alaska holiday packages. This is the state's southeastern-most major settlement and is named after the Ketchikan Creek which flows through the city. Ketchikan is most noted for totem poles and the Totem Heritage Centre has the largest collection of 19th-century totem poles in the world. Totem poles are poles, pillars or vertical structures that have symbolic carvings and figures on them and are a part of Northwest Coast Art. So, if you want to witness the mesmerizing beauty of this destination, make sure it is included in Alaska holiday packages.


The Great Alaskan Lumberjack show is one of the main attractions in Ketchikan that is not to be missed and promises you a wholesome jolly good time. It is a lumberjack competition between two teams which quickly turns hysterical. The competition includes Speed Climbing, Power saw Races, Speed Chopping, Axe Throwing, and many more sub-contests. Stomp your feet, yell, scream, cheer, and hoot or do anything you like. Just go crazy on this one.


Ketchikan Creek flows through the city and Creek Street has been built and developed over the water along the shores of the creek. Visitors throng to this street as it is dotted with many eateries, designer and curio shops, salmon viewing spots as well as Dolly's Museum. Creek Street has a colourful history as it was a 'red-light district' in the 1900s. While on this street do not forget to spend time on the Stedman Bridge which is an antique red trestle bridge.


Icy Strait Point is located on Chicagof Island and is owned by the Huna Tlingit Tribe. This is a man-made port and is a great place to soak in some Alaskan scenic beauty. The Adventurer Centre is the place to book activities such as whale watching, kayaking, sightseeing and zip- lining tours. If you are unsure of which ones to book, the locals are of great help. The Warehouse Retail Shops, the Dei L'e.Aan Art Gallery and Tlingt Botanicals are great places to buy some authentic Alaskan artefacts and souvenirs to carry back home. But if you would rather have a relaxing time, try out the excellent local seafood produce at the many restaurants here.
Best Time to Visit Alaska
The short Alaskan summer starts from mid-May lasting up mid-September and is an ideal time to visit this paradise on a holiday to Alaska package. Veena World specializes in organizing the best Alaska cruise tour packages according to every price/cost preference. The weather is warm and dry and quite conducive for an Alaska holiday package. Alaska witnesses extreme winters from December to February and with the average temperature dropping to -40 °C, it becomes difficult for tourists to explore the destination. At Veena World, we offer well-crafted Alaska cruise tours to ensure you get the experience that you can cherish for a lifetime. Through the Veena World website, you can easily book an Alaska tour package from India as per your budget and preferences. Huddle up, pack your bags, and opt for our Alaska tour packages to discover this beautifully surreal destination.