Dates & Price
Tour Type
Family
Tour Code
#EUTN
Europe is a life defining adventure! A dream destination full of heavenly landscapes, quaint cities, extraordinary culture and iconic attractions. Go on a journey to explore the splendid country of Tunisia to witness the sun-sand-and-sea holiday
Tour Highlights
Visit Sidi Bou said- known for its extensive use of blue and white
The Medina of Tunis- a UNESCO World Heritage Site since 1979
Salt Lake of Chott El Jerid- occupying a salt-flat basin of about 1,900 square miles
Introducing:
Post Tour Holidays and Business Class Upgrades. Get in touch with us on 1800 22 7979
Upgrades Available
Currently we do not have any scheduled departures, they will be updated shortly.
Day 1
Tunis (2 Nights)
Tunisia Tour (Mumbai to Mumbai) guests will report at Chhatrapati Shivaji International Airport-respective airline terminal, four hours prior to the scheduled flight departure time.
After collecting the snacks hamper from Veena World Airport Representative and completing check in formalities, guests along with Veena World Tour Manager will travel to Tunis – the capital and largest city of Tunisia.
Joining & Leaving (J&L) Tour guests will directly join at Tunis Airport as per the scheduled group flight arrival time. J&L Tour guests who have already reached Tunisia can meet the scheduled group as per the guidelines given by Veena World Tour Manager.
Upon arrival, Veena World Tour Manager will guide all guests for airport formalities and proceed to the city.
Dinner
Night Stay in Tunis
Day 2
Tunis
Today we visit Bardo National Museum- housed in a former palace of the Ottoman Bay, the Bardo displays a world-class collection of mosaics, along with many remainings found in sites throughout Tunisia. Later we visit Medina – the historic heart of Tunis here we visit some of the old properties that are being restored. We walk through the Medina and admire the architecture within the alleyways of the souk. Further we visit Carthage – a UNESCO World Heritage Site, The most important roman site in Tunisia. Spread throughout the modern day suburb of Tunis. it houses ruins of great buildings, theatres, villas, baths, houses and columns from the great Punic and Roman empires. Upon arrival we see the ancient sites of Bysra Hill, Roman Theatre, Antoine Baths, Sanctuary of the Trophet and the location of the ancient Roman port. In the afternoon, we drive to Sidi Bou Saïd - a town in northern Tunisia with picturesque blue-and-white colour village, its cobbled streets and jaw-dropping glimpses of azure waters. The cliff-top village of Sidi Bou Saïd is one of the prettiest spots of the world over tourist.
Breakfast
Lunch
Dinner
Night Stay in Tunis
Highlights
Visit Bardo National Museum
the historic site of Carthage
Sidi Bou said
What's more

Tea/Coffee during the tunis city tour
Day 3
Tunis – Kairouan – Sbeitla – Gafsa – Tozeur (2 Nights)
Today we proceed to Kairouan - a UNESCO World Heritage site and the fourth holiest city of Islam. Upon arrival we visit Great Mosque – one of the most impressive and largest Islamic monuments in North Africa. Later we proceed to Sbeitla - a small town in the central west region of Tunisia which is known for its remarkable Roman site. Here we visit the ruins of the three temples, arches, theatre, baths and more. In the afternoon we proceed to Tozeur - an oasis and a city in south west Tunisia. Enroute we visit Gafsa - the 9th-largest Tunisian city. Here we see the Roman pools.
Breakfast
Lunch
Dinner
Night Stay in Tozeur
Highlights
Great Mosque
Sbeitla- a Roman city
Roman pools at Gafsa
Day 4
Tozerur – Chebika Oasis – Tamerza – Tozeur
Today we do full day excursion to Tamerza - the largest mountain oasis. We visit Chebika Oasis - An oasis which lies at the foot of the Djebel el Negueb mountains. Followed by a visit to Tamerza waterfall - known for the spectacular views and blue colour of the water, Dar Cherait Museum - housed in a restored mansion and it is home to an extraordinary collection of costumes and traditional objects. Later we proceed to Nefta - a town and oasis in Southern Tunisia. Here we visit Mos Espa site - the famous Star Wars film location which is shown in the movies as a town bustling with the daily life of different aliens from around the galaxy.
Breakfast
Lunch
Dinner
Night Stay in Tozeur
Highlights
Chebika Oasis
Tamerza waterfall
Mos Espa site
What's more

Soft drink at Chebika Oasis
Day 5
Tozeur – Douz – Matmata – Gabes – El Jem – Sousse (1 Night)
Today we proceed to Douz - known as the gateway to the Sahara. Here we visit Salt Lake of Chott El Djerid - a large endorheic Salt Lake in southern Tunisia. Here we see the salt formations and the expanse of the lake. Further we visit the underground troglodyte houses of the Berbers at Matmata. Later we visit Berber market at Gabes. In the afternoon we proceed to El Jem - a small town in the east of Tunisia It is home to some of the most impressive Roman remains. Here we visit Roman colosseum – a UNESCO World Heritage Site, an oval amphitheatre and was the second-largest in the Roman world. Later we proceed to Sousse - One of Tunisia's most popular holiday resorts.
Breakfast
Lunch
Dinner
Night Stay in Sousse
Highlights
Visit Salt Lake of Chott El Jerid
Underground troglodyte houses of the Berbers at Matmata
Roman Colosseum
Day 6
Sousse – Hammamet – Tunis (1 Night)
Today we visit Port el kantaoui – built in 1979 specifically as a tourist centre, around a large artificial harbour. Later we proceed to Hammamet - a popular beach destination of Tunisia. Upon arrival we walk through the Medina - Its battlements enclose labyrinthine streets flanked by stores and stalls selling clothing, jasmine products, spices, cooking implements, and ornaments, followed by a visit to Kasbah - A 13th century fort which offers sweeping ocean views. In the afternoon we proceed to Tunis.
Breakfast
Lunch
Dinner
Night Stay in Tunis
Highlights
Walk through Medina
Visit Kasbah of Hammamet
What's more

Ice cream at Hammamet
Day 7
Tunisia – Departure to Hometown
It's time now to say goodbye!
Tunisia Tour (Mumbai to Mumbai) guests will proceed to Tunis Airport as per the scheduled group flight departure time. After completing airport formalities, Tunisia Tour guests will travel back to Mumbai with Veena World Tour Manager.
Joining & Leaving (J&L) Tour guests can be dropped at Tunis Airport along with scheduled group or they can have their own arrangements made for the return journey back home.
Tunisia Tour concludes with mixed feelings! Happy to have made so many good friends, visited beautiful places and collected joyful memories to be cherished for a lifetime. We leave with a heavy heart as the golden days of the Tour come to an end.
Let's stay in touch with each other through email, phone, WhatsApp, Facebook, Instagram and meet again on more such wonderful tours.
Veena World wishes all guests a very happy, healthy and wonderful life ahead.
Breakfast
Sightseeing Highlights
Narrow cobbled streets of Port El Kantaoui
Hammamet- a wonderful resort town in Tunisia
Bardo National Museum- one of the most important museums in the Mediterranean region
Historic site of Carthage
Travel Highlights
Experienced, caring & friendly tour managers
Delicious Indian meals on tour
AC Long Distance Coaches (LDC) for road journeys
Prime seat availability in coaches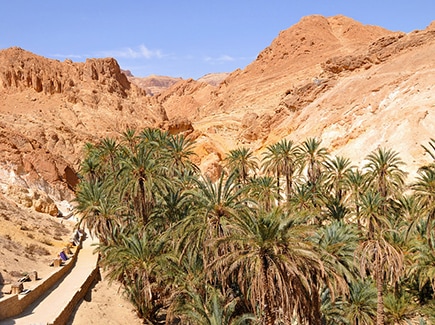 Inclusions
To and fro economy class air travel for 'Mumbai to Mumbai Tour' guests as mentioned in the itinerary
Airfare, Airport taxes and Visa Fees
Baggage Allowance as per the airline policy
Tour Manager Services throughout the tour
Travel by comfortable A/C coach as per the tour itinerary
Entrance fees of all sightseeing places to be visited from inside
Accommodation in comfortable and convenient hotels on twin sharing basis
All Meals – Breakfast, Lunch, Dinner (set menu) as mentioned in the itinerary
All Tips – Guide, Driver & Restaurants
Cost of internal airfare as mentioned in the itinerary
Complimentary insurance up to 59 years of age
Exclusions
Govt Tax of 5.00% over and above the Tour Cost mentioned
Any increase in Airfare, Visa fees, Airport taxes, Govt Taxes, Fuel Surcharges and any applicability of new taxes from Govt
Any up gradation in Airline class or hotel room category
Cost of Air ticket deviation charges
Any Increase in the rate of exchange leading to an increase in all land arrangements which may come in to effect prior to departure
Cost of pre or post tour hotel accommodation
Any extra expense such as route change, Airline change, Date change, Accommodation facilities, etc incurred due to the unforeseen, unavoidable forced majeuere circumstances during the tour
Cost of insurance
Porterage, laundry, telephone charges, shopping, wines & alcoholic beverages, mineral water, items of personal nature and food or drink which is not part of a set group menu
Any extra cost incurred on behalf of an individual due to illness, accident, hospitalisation, or any personal emergency
Any services or activity charges other than those included in the group tour itinerary
To and fro Air fare, Airport transfers, visa fees to join/leave the group and Airport snack hamper for joining and leaving guests
Anything specifically not mentioned in the 'tour price includes' column
For Joining Leaving Guests
To and Fro Air Travel, Airport taxes, Visa fees, Airport Transfers and Insurance cost are excluded
Guests travelling on the international tours, will be couriered their snacks hamper at their residence or any other address they prefer. Guests can also collect their snacks hamper from the nearest Veena World sales office/ the preferred sales office/ key sales partner office or where they have booked their tour
Transport
Air Travel:
Mumbai - Tunis - Mumbai. We use combination of Airlines like Emirates/ Turkish Airlines / Qatar Airways / etc.
Coach Travel:
A/C coach - Seating capacity depends upon group size
Travel Documents & Requirements
Original passport with minimum 6 months validity from the date of tour arrival along with sufficient blank pages for the stamping of visa
A valid Tourist Visa for the duration of the tour
For all Schengen countries passport validity should not exceed more than 10 years
Handwritten passport is not acceptable
Things handed Over at the Airport by Veena World
Travel Documents
Air Ticket
Passport pouch & Passport
Travel Insurance
Complimentary Items
Snack Hamper
Universal Adaptor
Poncho
Payment Terms
Guest can pay by Cash/cheque/ Demand Draft / Debit card / credit card For Debit / Credit Card payment additional 0.50 % convenience charge will be applicable Cheque / Demand draft should be in favour of " Veena Patil Hospitality Pvt ltd"
Cancellation Policy
| Cancellation received no. of days prior to departure | Cancellation fee applicable on Net Tour Price (per person) |
| --- | --- |
| D-0 to 5 | 100% |
| D-6 to 15 | 75% |
| D-16 to 30 | 75% |
| D-31 to 45 | 50% |
| D-46 to 60 | 30% |
| D-61 to 90 | 20% |
| D-91 to 120 | 15% |
| D-121 to 900 | 10% |
*Terms & Conditions
Remarks
All meals are provided by Veena World in case the flight reaches the stipulated destination early morning or leaves destination late in the evening.
Standard Check-in and check-out time of International hotels is usually 1500hrs and 1200hrs respectively.
Guests may please note that for Domestic flights or internal flights from one city to another city on international tours, the baggage allowance will be as per the respective airline baggage policy and weight regulations. Guests are requested to pack their belongings and carry luggage in accordance to the respective airlines baggage allowance. Excess baggage (if any) will be chargeable as per the airline policy and the same has to be borne by the guest.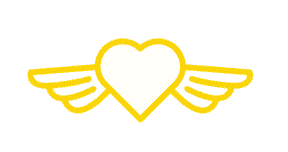 Let's stitch travel dreams together!