Inclusions
Hotels
Food
Transport
Sightseeing
Flights*
*Except for joining and leaving option, airfare is included for all departure city options.
Travel Itinerary
28 Sep 2021 - 5 Oct 2021
Detailed Itinerary
Brief Itinerary
Day 1 28 Sep 2021
Chandigarh – Shimla (2 Nights)
Tour guests will arrive at Chandigarh Airport as per their scheduled flight. Upon arrival they will meet Veena World tour manager at the airport and proceed to Shimla.
En route we visit Pinjore Garden – a garden built in traditional Mughal style with seven terraces descending into a distance having grand pavilions and beautiful fountains. In the evening at Shimla we have a short Meet and Greet session.
Highlights
Soft Drink at Pinjore Garden, Tea / Coffee and Dry Snack en route to Shimla
---
Day 2 29 Sep 2021
Shimla
Today we visit Kufri – winter sports capital of Shimla followed by Indira Bungalow and Himalayan Zoo. Later we stroll on the famous Mall Road to we view Christ Church, Scandal Point, The Ridge.
Highlights
Indira Bungalow and Himalayan Zoo
Stroll on the famous Mall Road
Breakfast | Lunch | Dinner
Hot sweet corn/popcorn and Tea/Coffee at Kufri, Burger/Softy and Tea/Coffee at Mall Road
---
Day 3 30 Sep 2021
Shimla – Manali (4 Nights)
Today we proceed to Manali, en route we drive past the Beas Sutlej Link Project, Pandoh Dam and Scenic Kullu Valley. During our tea halt we visit Kullu Shawl factory. In the evening we arrive at Manali – gorgeous hill station located in the heart of snowy mountains.
Breakfast | Lunch | Dinner
Tea/Coffee/Soft drink and two Dry Snacks en route Manali, Tea/Coffee/Soft drink at Kullu shawl factory
---
Day 4 1 Oct 2021
Manali
Today a spectacular drive will take us to Rohtang Road Snow Point. We have free time to play in the snow and click pictures to our heart's content. Later we visit Hidimba Mandir – set amidst the snow-covered hills of Manali, this temple is a unique shrine dedicated to Hidimba Devi and Himalayan Nyinmapa Tibetan Buddhist Monastery – known for its architectural beauty. We then have free time for shopping. In the evening we enjoy bonfire.
Please Note: Rohtang pass is 51 kms away from Manali. This Pass is not accessible for almost 8 months in a year, as it is covered by snow. We generally visit the snow point on Rohtang road, which has been permitted by the Border Security Force.
Also note: Snow clothes, jackets and gum boots are available on rent in the shops located on Rohtang Road, you can rent it at an additional cost if needed.
Highlights
Rohtang Road Snow Point
Hidimba Mandir
Himalayan Nyinmapa Tibetan Buddhist Monastery
Breakfast | Lunch | Dinner
Tea/Coffee and Noodles at Rohtang Snow Point, Dry Snack en route to Rohtang Snow Point
---
Day 5 2 Oct 2021
Manali – Solang Valley - Manali
Today we drive through the new tourist hotspot Atal Tunnel (Subject to Operation) – world's longest tunnel at an altitude of 10,040 feet. We view the Sissu Waterfall. Later we proceed to Solang Valley – a splendid valley in Solang village offering magnificent views of the glaciers and snow-capped mountains. Here we enjoy a Ropeway ride and admire the Himalayan mountains. Those who are with adventure spirit can experience thrilling activities like Paragliding, Biking, Trekking and Hiking at an additional cost.
Highlights
Atal Tunnel
Sissu Waterfall
Solang Valley
Ropeway ride
Breakfast | Lunch | Dinner
Tea/Coffee Dry Snack at Solang Valley, Momos at Mall Road
---
Day 6 3 Oct 2021
Manali – Manikaran – Manali
Today we visit Manikaran – an important pilgrimage for both Hindus and Sikhs. It is also famous for its hot water springs. Later we enjoy a scenic & pleasant walk by the River Side.
Highlights
Manikaran
Scenic & Pleasant River Side Walk
Breakfast | Lunch | Dinner
Tea / Coffee and Dry Snack at Manikaran
---
Day 7 4 Oct 2021
Manali – Rafting – Chandigarh (1 Night)
Today let's experience the thrilling activity of River Rafting and the rapids of the cool white waters of Beas River. Later we proceed to Chandigarh – the first planned city of India designed by renowned French architect Le Corbusier.
Please Note: For safety reasons, those who weigh below 30-35kgs are not allowed for water rafting.
Highlights
Breakfast | Lunch | Dinner
Tea/Coffee & Noodles after rafting, Tea / Coffee and Dry Snack at Swar Ghat
---
Day 8 5 Oct 2021
Chandigarh – Departure to hometown
Today we visit Rock Garden – a garden full of sculptures is completely built from industrial waste, scraps, home waste and thrown-away items.
It's time now to say goodbye to our travel companions. Let's stay in touch with each other through email, phone, WhatsApp, Facebook, Instagram and meet again on yet another memorable tour. See you all!!
Tour Guests will proceed to Chandigarh airport as per their schedule flight and start their return journey back home.
Tour Concludes.

Please Note:
All guests must follow the mandatory requirements for travel, such as RT-PCR tests, vaccination certificate, web check-in, self-declaration, e-pass formalities etc. as per the state/country, which are subject to change periodically. Any cost incurred for such requirements should be borne by the guests.
For transfers and sightseeing we will use small cars / Tempo Travellers / Mini or big coaches depending on the respective tour group size. In case of small cars there will be 4-6 guests in one car. If you wish to utilise the vehicle solely for yourself or your family or you would like to upgrade the vehicle, we can arrange the same at an additional cost subject to availability.
Given the current dynamic situation some monuments or sightseeing places may be closed temporarily without any prior notice; in such cases every attempt will be made to visit an alternate sightseeing if possible.
Highlights
Tour Detailed Price
Room Type
Super Deal Price
Single Occupancy
Twin Sharing
Triple Sharing
Infant
Child (5 - 11) With Mattress
Child (2 - 4)
Child (5 - 11) Without Mattress
NOTE :
Above mentioned tour prices are Per Person for Indian Nationals only.
5% GST is applicable on given tour price.
Terms and Conditions apply.
Transport Details
Departure & Arrival
Transport

02h 35m

Chandigarh

28 Sep | 10:55 AM

GO AIR

Chandigarh

05 Oct | 11:30 AM

2h 20m

GO AIR
Accommodation Details
| City - Country | Hotel | Check In - Check Out |
| --- | --- | --- |
| Shimla - India | Hotel Asia The Dawn/ TBA /or similar | 28 Sep - 30 Sep |
| Manali - India | Whistling pines/ TBA /or similar | 30 Sep - 04 Oct |
| Chandigarh - India | Hotel Swan/ TBA - Chandigarh /or similar | 04 Oct - 05 Oct |
Reporting & Dropping Point
| Guest Type | Reporting Point | Dropping Point |
| --- | --- | --- |
| Joining & Leaving Guests | Chandigarh Airport | Chandigarh Airport |
Lowest Price Date: 28 Sep 2021
Lowest Price Special Deal
Sep
25
Super Deal Price
₹33,000
*per person on twin sharing basis

28
Y 2021
Oct
Super Deal Price
₹35,000
*per person on twin sharing basis

11
Nov
Super Deal Price
₹37,000
*per person on twin sharing basis

02
Super Deal Price
₹39,000
*per person on twin sharing basis

10
Super Deal Price
₹35,000
*per person on twin sharing basis

20
Super Deal Price
₹35,000
*per person on twin sharing basis

27
Dec
Super Deal Price
₹35,000
*per person on twin sharing basis

04
Super Deal Price
₹35,000
*per person on twin sharing basis

11
+
Mumbai
28/09/2021
Mumbai 05/10/2021
Add travellers & view room options+
+
Mumbai
28/09/2021
Mumbai 05/10/2021
*per person on twin sharing basis
Valid on full payment of total tour price in INR
---
Our Traveller Reviews
Shimla Manali
I had been to the above mentioned tour and at the outset let me confess the expierience was superb, I have travelled for the first time with Veena World but we were at ease from the word go, I would like to mention the efforts taken by Mr Sagar Bhosale and Vikrant Kulkarni in making this trip really special, the hotel arrangements made were excellent , Sagar gave us all the inputs and specialities of the place where we stayed, we were also shown the Himachal folk dance which we enjoyed, also local delicacies like mono and sidu were given to the team which was enjoyed by all, Sagar was always there to help us out in times of need, the hotels we stayed like Asian Dawn, Grace resort and Redfox were very good, we also enjoyed paragliding, water rafting which was totally new to us, not to forget Vikrant was also of great support to us who made us feel very comfortable, to cite an example my daughter was having stomach problem and Vikrant helped us with medicine and also advised us about what needs to be done, I would also like to thank the driver of this tour who drove the bus in the toughest condition safely. Mr Sagar is a good marketing person who convinced me and my wife to visit Rajasthan next time and yes we will do it with Veena world only. All in all it was a very nice expierience travelling to a new place with Mr Sagar and Vikrant. Thanks a lot to you and your team for giving us a wonderful expierince.
read more
Mr. Samir Adake
May 1, 2018
Shimla Manali
Our Family have completed HPSM 160519, with your managers Harshad Vaidya and Sanket Ghag. This was our first trip with Veena World. I would like to summarise our exp of this trip as below: 1. Hospitality - Harshad and Sanket have demonstrated a great example from Pick up from Delhi Air Port at early morning on 16th May till few hours ago till drop at airport. The behaviour and communication was really remarkable. 2. Time sense : Both were very punctual about time, very clear about all required instructions in detail at very minute level so that anybody will not miss anything. Both are having complete command on the trip and know which point should be visited when so that guests can enjoy and have hassle-free experience. 3. Planning : Planning about site seeing was fantastic. Dynamic decision making based on situation. Example - change in dinner plan when there was huge delay due to traffic on 22nd May. Planned outdoor and indoor games 4. Behaviour : Harshad and Sanket were very friendly with all of us during all the time but at the same time we'll managing their responsibilities without crossing any limits. 5. Overall : Overall trip plan, selection of hotels, food selection, relations with all Support agencies at all locations are really good which we could able to sense and enjoy. With this we enjoyed our first tour with Veena World along with my wife Gouri, Daughter Radha and Son Kaivalya with lifetime memories and full of fun. Thanks to Harshad, Sanket and all Veena World staff for their direct and indirect contribution to make this trip GRAND Success... Look forward for next trip with Veena World again.....
read more
Dhananjay Sontakke
May 16, 2019
Shimla Manali
Me, my wife and 2 kids were on Veena World Tour HPSM160519(IP). It was the first time we were taking a package tour like this and the first time with Veena World and thus we were a bit sceptical of how the tour would be managed. It indeed was an All inclusive tour where all aspects of flights, travel insurance, local travel and sightseeing and all meals including stops for snacks on the road were taken care of. The additional goodies hamper was a pleasant surprise and in fact we carried back home quite a few of the snacks packets since we couldnt finish eating all the stuff that was included!! And to top it off the various entertainment programs like local folk dance, magic show and DJ night contributed to the bonding of all the tour members along with celebrations of birthdays and anniversaries of our group members made the trip all the more enjoyable. A special mention for your very capable Tour Manager Harshad Vaidya and his assistant Sanket Ghag who went out of their way to ensure that we all thoroughly enjoyed our tour. They handled all aspects of the tour very well right from meeting us at the airport, ensuring adhering to the daily schedule till the time of dropping us to the airport for our return journey. They both are indeed assets to your organisation and we wish them continued success in their future tours. The tour booking process by Mr. Vishwas Varik of Viva Holidays was done very smoothly and all pre-departure information via e-mail, SMS and phone from your Mumbai office was also done very efficiently. All in-all we are extremely satisfied with our Veena World Tour and will definitely book more such tours with you in the future and also recommend the same to our friends and family.
read more
Punit Bhat
May 16, 2019
Veena World Moments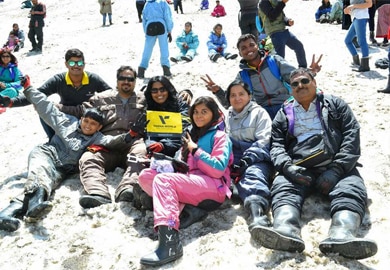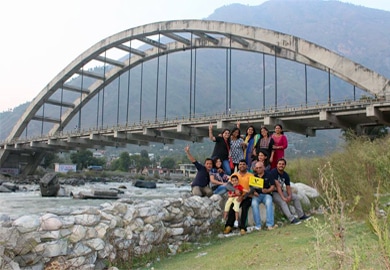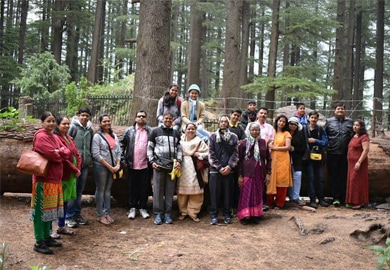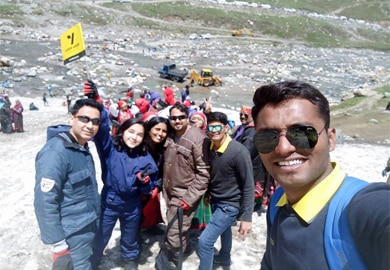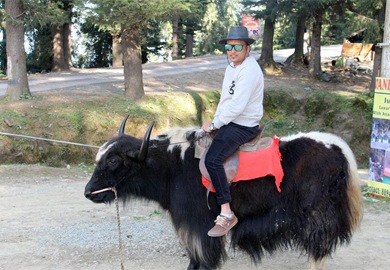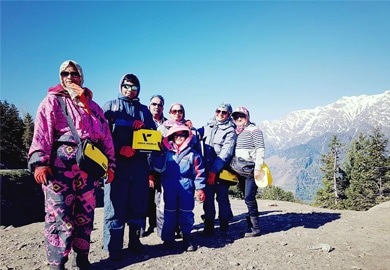 Post Tour Holidays
Stitch a chance to travel again, with an additional travel to a new place!
Select one of the tours before check out & our team will get in touch with you.
Post Tour Holidays - PHPB4
Amritsar Post Tour
Days 3
Sarting At ₹12000
---
Tour Information
Inclusions
To and Fro economy class air ticket (Ex-Mumbai) with current airport taxes
Baggage Allowance as per the airline policy
Travel by comfortable A/C or non A/C small cars or Tempo Travellers or Mini Buses or big buses depending on the respective tour group size
Accommodation in comfortable hotels on twin/triple/Single sharing basis
All Meals – Morning tea/coffee, breakfast, lunch, evening tea/coffee with cookies/snacks, dinner and Water Bottle (1 Litre) per person per day
Guide & driver tips, hotel & restaurants tips
Permits/ entrance fees of all sightseeing places which is to be visited from inside
Accompanied local guide/s services wherever require
Veena World Tour Manager Services from Day 01 Meeting point till the dropping point on last day
Exclusions
Government of India Goods & Services Tax (GST) of 5%
Any increase in airfare, airport tax, fuel surcharge etc.
Any new tax/es levied by the central or state government
Cost of Insurance
Any upgradation in airline class, vehicle, hotel or hotel room category
Cost of Pre/Post tour hotel accommodation
Any extra expense incurred due to any forced majeure situation before the tour departure or during the tour, such as change in airline schedule, route or operation, changing the tour date, change in hotel etc.
Personal expense like porterage, laundry, telephone, shopping, alcoholic beverages, extra mineral water or food which is not a part of group's set meal menu
Any extra cost incurred due to illness, accident, hospitalization or any personal emergency
Cost of any optional activity or service
Anything specifically not mentioned in the 'tour price includes' column
Transport
Coach Travel:
AC Vehicle Type - Depends upon group size
Documents Required for Travel
ADULT: Voters ID / Passport / Aadhar Card / Driving Licence
CHILD : Passport / Aadhar Card / School ID
INFANT: Aadhar Card/ Birth certificate
ID card, ID card type and ID card number is mandatory at time of booking, kindly carry the same ID card on tour.
For NRI and Foreign National Guests alongwith Passport, Valid Indian Visa/ OCI Card/ PIO Card is mandatory.
Carry one passport size photo.
Payment Terms
Guest can pay by Cheque/ Demand Draft/ Debit card / Credit card/ NEFT/ RTGS/ IMPS. For Debit / Credit card payment additional 1.8 % convenience charge will be applicable Cheque / Demand draft should be in favour of " Veena Patil Hospitality Pvt ltd"
Cancellation Policy
| Cancellation received no. of days prior to departure | Cancellation fee applicable on Net Tour Price (per person) |
| --- | --- |
| D-0 to 5 | 100% |
| D-6 to 15 | 75% |
| D-16 to 30 | 50% |
| D-31 to 45 | 40% |
| D-46 to 60 | 30% |
| D-61 to 90 | 20% |
| D-91 to 120 | 15% |
| D-121 to 900 | 10% |
Remarks
All meals are provided by Veena World in case the flight reaches the stipulated destination early morning or leaves destination late in the evening.
The tour price varies for NRI's or foreign nationals, for more details kindly contact your travel advisor
NRIs and Foreign nationals please ensure proper identity is conveyed to booking executive at the time of booking and all details along with passport copies are handed over to the booking executive.
Standard Check-in and check-out time of hotels in India is generally 1.30 PM and 10 AM respectively.
Affordable Journeys
We strive to make the world accessible for each and every one!
Guided Experiences
Hassle free journeys with the expertise of our in-house Tour Managers.
All Inclusive
Comfortable stay & transport, delicious meals and abundant sightseeing on every tour