Group Tour - MIJX
Agro Innovation Tokyo
Agro Innovation Tokyo
COUNTRIES

1

Cities

3

Days

7

Dates & Price
Tour Type
Exhibition Tours
Tour Code
#MIJX
Kon'nichiwa! Japan is a wonderful fusion of old and new, past and future, tradition and technology where hi-tech futuristic innovations flourish harmoniously along with ancient and sacred Japanese temples. Agro Innovation Tokyo will help professionals make new contacts, learn new techniques & update them with the latest trends & developments in the agricultural sector thus helping them take their business to the next level.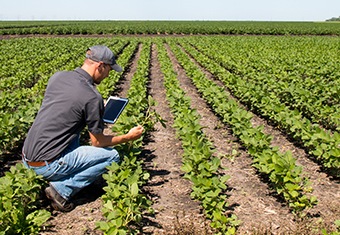 Tour Highlights
Visit the Exhibition for 2 Days
Learn more on production & Soil
Learn about Vertical Farming.
Interactions with Professional
Opportunity to purchase machinery & equipment.
Introducing:
Post Tour Holidays and Business Class Upgrades. Get in touch with us on 1800 22 7979
Upgrades Available
Currently we do not have any scheduled departures, they will be updated shortly.
Day 1
Destination - Tokyo (3 Nights)
'Mumbai to Mumbai tour' guests will meet at Chhatrapati Shivaji International Airport, Mumbai as per the scheduled flight departure time and proceed to Tokyo.
Welcome to Tokyo.
Today we visit Shibuya Crossing – One of the busiest intersection in the world, Asakusa Temple - Buddhist temple dedicated to the bodhisattva Kannon which is Japan's oldest and most colourful temple, and Nakamise Shopping Street known for souvenirs, street food and more.
In the evening, we attend a small meet and greet session before dinner.
Dinner
Night Stay in Tokyo
Day 2
Tokyo
Today we spend the entire day at the Exhibition. The exhibition will give you an opportunity to make contacts so you can take your business to the next level. Also, you can make good deals as well as purchases if you want to make any here.
Breakfast
Lunch
Dinner
Night Stay in Tokyo
Day 3
Tokyo
Today too we spend the entire day at the Exhibition and explore further more for making the most of this opportunity to network and connect.
Breakfast
Lunch
Dinner
Night Stay in Tokyo
Day 4
Tokyo - Osaka (2 Night)
Today we proceed to Osaka.
En route, first we visit Hakone and Yamanashi Prefecture. Here we explore vineyards and visit the Wine Factory as well as Fruit Picking Farm.
Later we experience the exciting Bullet Train to Osaka.
Once here, we check-in the hotel.
Breakfast
Lunch
Dinner
Night Stay in Tokyo
Day 5
Osaka - Kyoto - Osaka
Today we visit Kyoto. Here we learn about a new technology in farming - Vertical Farms.
Later, we proceed for Kyoto city tour which includes visits to Kinkaku-ji Temple – one of the most popular buildings in Japan, Kiyomizu Dera Kyoto Temple which is a UNESCO World Heritage site and the famous Sake Brewery (subject to operation).
Evening we proceed to Osaka.
Breakfast
Lunch
Dinner
Night Stay in Tokyo
Day 6
Osaka – Tokyo (1 Night)
Today after breakfast we proceed to Tokyo by bullet train.
Once we reach Tokyo, there will be free time for shopping.
Breakfast
Lunch
Dinner
Night Stay in Tokyo
Day 7
Tokyo - Departure to Hometown
Today we depart back for home. It's time now to say goodbye to our travel companions. Let's all be in touch and make the most of our travel and business opportunities together. 'Mumbai to Mumbai Tour' Guests and 'Joining leaving tour' Guests will proceed to the airport at the scheduled group flight departure time and take a return flight to their home town. Tour concludes.
Breakfast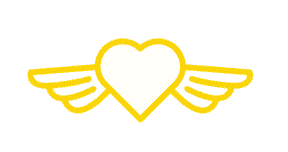 Let's stitch travel dreams together!