Vadodara Tour Packages
Visit this cosmopolitan city that is famed all over for its rich traditions, culture and majestic kingdoms which boast of a colourful history.
Vadodara is the second-largest city in the state of Gujarat and quite a preferred tourist destination, as can be seen by the popularity of Vadodara tour packages across India and the world. Sightseeing with a Vadodara package allows you to explore Gujarat's cultural capital, which despite being a well-known cosmopolitan, seems to remain unperturbed by the urbanisation, proudly boasting of a majestic past that is well worth exploring.
The city is home to exemplary architectural displays, numerous museums, natural attractions, picturesque locations and much more, which you can explore with Veena World's cost-effectively priced Vadodara tour packages on your next vacation. Vadodara stands as a fitting memorial to its Maratha Leader, Sayaji Rao Gaekwad III, who did much towards reforming the state and dreamed of a Vadodara that would be a centre for education as well as a commercial and industrial hub.
Most Vadodara city tour packages also include a visit to the city's Lakshmi Vilas Palace, which is known to be one of the most lavish palaces in the country. There are several more historical spots that you can include in your Vadodara tourism packages, as well as experiences, like the zealous celebrations of the Navratri festival that you can attend with the best deals for Vadodara tour packages at Veena World.
Vadodara Travel Packages
| Vadodara Packages | Day/Night | Price |
| --- | --- | --- |
| All of Gujarat with Rann Utsav | 15 Days | ₹93,000 |
1 Vadodara Holiday Packages
Showing 1-1 packages from 1 packages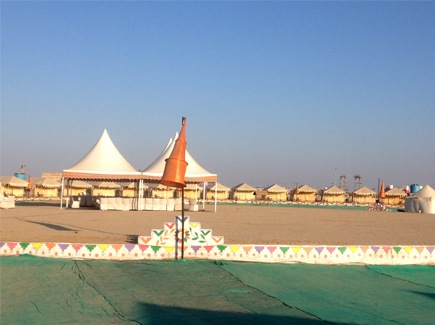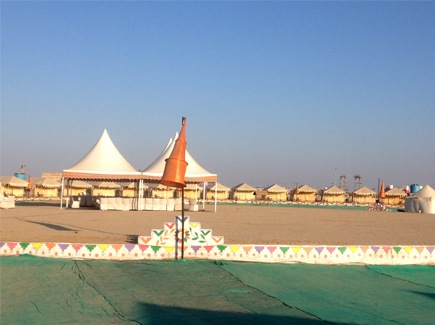 All of Gujarat with Rann Utsav
SUPER DEAL PRICE
Starts from
per person on twin sharing
Veena World tour reviews
What are you waiting for? Chalo Bag Bharo Nikal Pado!
All of Gujarat with Rann Utsav

": Thanks Santosh, For arranging and managing the tour so well. Not a site missed, not a row arose!! ...

Read More

Anuradha

Travelled in Dec, 2022

All of Gujarat with Rann Utsav

"The experience was excellent. We had gone for the first time and are very satisfied with all aspec...

Read More

Yogesh

Travelled in Feb, 2022

All of Gujarat with Rann Utsav

"Hello Veena World Team… This was my 2nd experience with Veena World & I must say I had a similar aw...

Read More

Priyanka

Travelled in Feb, 2022
About the Destination
Vadodara, Gujarat's second-largest city, is located on the banks of the Vishwamitri River and is known as the state's cultural capital as well as for being a centre of scholastic activities. Vadodara was originally called Vadpatraka, derived from the Sanskrit word, 'vatodar', which means "in the belly of banyan trees". The city's rich history is one of the many reasons why people book Vadodara city tour packages and why tourism here is so popular. There have been several archaeological discoveries that indicate that humans have lived here since prehistoric times, adding to the mystique of the place. Vadodara was ruled by the Imperial Guptas, Chalukyas, Rashtrakutas, Solankis, the Delhi Sultans, the Mughals, and lastly, by the Marathas. Sayaji Rao Gaekwad III, a renowned king, socioeconomic reformer, and lover of the arts, architecture, and music, is one of the rulers who is credited for the splendour of modern-day Vadodara, which you can explore with the best of Vadodara travel packages by Veena World. Today, Vadodara is a metropolis filled with palaces, gardens, and industrial establishments, apart from some of the most interesting spots for tourism that can be included in your Vadodara tour packages.
The Experience
Vadodara, also known as Baroda, is one of the most populous cities in Gujarat that dates back to over 2,000 years ago. The city is located along the banks of the Vishwamitri River, which was named after the famed rishi (saint), Vishwamitra. The city is home to a varied population that speaks a variety of languages, including Gujarati, Hindi, Marathi, and English and has several historic palaces that you can add to your solo, couple, or family packages to Vadodara, like medieval marketplaces, as well as contemporary retail malls, and gourmet restaurants. Vadodara is also adjacent to the famous UNESCO World Heritage Site of Champaner and Pavagadh, which can also be added to Vadodara travel packages by Veena World. Whether you are an artist, a history buff, or an explorer, Vadodara tourism packages will wow you with their huge array of attractions, including great monuments, museums, palaces, gardens, temples, marketplaces, and much more.
Places to Visit in Vadodara
Full of some of the most amazing tourist spots, Vadodara tour packages have a lot to offer. Some of the best places and experiences that you can add to your itinerary for your sightseeing package for Vadodara include:
1. The Lakshmi Vilas Palace
The Lakshmi Vilas Palace, the private residence of Maharaja Sayajirao Gaekwad III, is one of the most spectacular monuments in India. Considered the largest private residence in the world, this majestic mansion is four times larger than the Buckingham Palace.
The Lakshmi Vilas Palace was built in 1890 and took nearly 10 years to complete. It is still the home of the Vadodara royal family of the Gaekwads and covers an area of about 700 acres. Built in the Indian Alasen style which integrates Hindu, Gothic, and Mughal architecture, the palace showcases several domes, minarets, and arches. This is one of the most common additions to Vadodara tour packages.
2. Champaner Pavagadh Archaeological Park
This amazing archaeological park, located in the heart of Champaner City, amidst the Pavagadh Hills, is regarded as one of the greatest sites to include in Vadodara vacation packages for tourism. This UNESCO World Heritage Site contains magnificent architectural wonders that showcase both Hindu and Islamic architectural styles. It is believed that the hill of Pavagadh is the very portion of the Himalayas that Lord Hanuman had initially carried to Lanka which makes it one of the most intriguing additions to your itinerary under Vadodara family packages.
3. Sayaji Garden
The Sayaji Garden, built by Maharaja Sayaji Rao Gaekwad in 1879, is another great attraction you can find in most Vadodara holiday packages. The garden encompasses over 100 acres of land and is considered to be one of the greatest public gardens in the western portion of the country. This park is one of the most appealing tourist attractions in the city as it houses the Sardar Patel Planetarium, Baroda Museum & Picture Gallery, a toy train, a zoo, an aquarium, and over 98 different varieties of trees. The garden also has a one-of-a-kind enormous floral clock with a 20-foot dial that is worth checking out.
4. Go Silver Jewellery Shopping:
There are a lot of marketplaces in Vadodara that sell both genuine silver jewellery as well as silver-plated items.
5. Visit Kirti Mandir:
An auspicious destination, Kirti Mandir is one of the top places you must visit in Vadodara. It is dedicated to the memory and honour of Mohandas Karamchand Gandhi and Kasturba Gandhi. When Mahatma Gandhi was liberated from the Aga Khan Palace in 1944, the people of Porbandar chose to build this shrine. This temple was built in 1930 by Maharaja Sayajirao Gaekwad and is a work of architectural splendour. It is one of the most beautiful places in Gujarat that you can include in Vadodara vacation packages.
6. Visit the S-Cube Water Park:
This popular water park in Gujarat has a variety of fun attractions and is a great place for an exciting time spent with your family. From lip-smacking delights at the food island to the 16 attractions the park boasts of. This location also features a conference space and other amenities that let you combine business and fun!
Find the Best Deals for Vadodara Tourism Packages with Veena World
Check out the attractions covered, itinerary, and cost of Vadodara holiday packages at Veena World to find the one that best suits your budget and travel plans. You can also opt for our Customised Holidays to Vadodara to plan your vacation exactly the way you like!