Udaipur Honeymoon Packages
Travel back in time to majestic palaces, stunning Havelis, and placid lakes.
Udaipur is the kingdom of yore where every inch has a story to tell. Set against the backdrop of the glistening Lake Pichola, this erstwhile Rajput kingdom oozes romance from every corner. And an Udaipur honeymoon package is a great way to spend some lovely time with your special someone. With the Aravallis standing majestically over the city, crumbly centuries-old houses standing proudly amidst the modern mansions, and the bustling bazaars providing a sneak peek of the culture and traditions of the locals, there are only a few destinations in India that can match the whimsical Udaipur.
Udaipur is a magnet not just for domestic travellers but also for international celebrities. The opulence of Rajasthani customs and traditions lures even Hollywood celebrities and foreign royals to come to India on an Udaipur honeymoon package. If you wish to spend your most special holiday most royally, Veena World's online Udaipur honeymoon packages are just the answer you were looking for! An Udaipur tour package for couples takes you to extraordinary palaces and forts, intricate temples, and a romantic boat ride on Lake Pichola. Planning your luxurious Udaipur honeymoon trip has never been this easier as the prices for all Udaipur honeymoon packages are listed on the website. Select and book online and get ready for a Rajputana style holiday.
Packages Coming Soon!
Currently, there are no package(s) found matching your holiday request.
Please try exploring our other available options by checking out trending destinations. Our dedicated Travel Experts are on hand to offer you an expert guidance and support throughout the entirety of your trip.
Reach out to us 1800 22 7979 or drop an Email at travel@veenaworld.com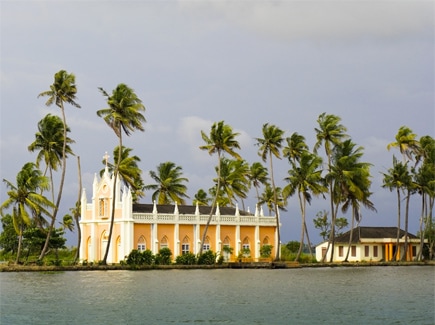 SUPER DEAL PRICE
(05 Oct 2023)

Last 1 Seat

Starts from

per person on twin sharing
Trending Indian Customized Tours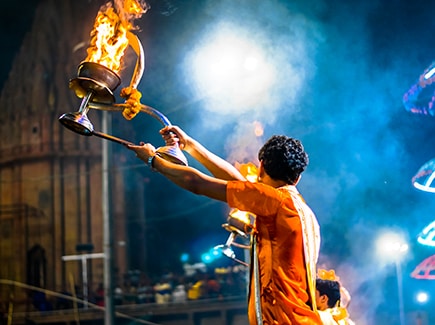 Starts from
per person on twin sharing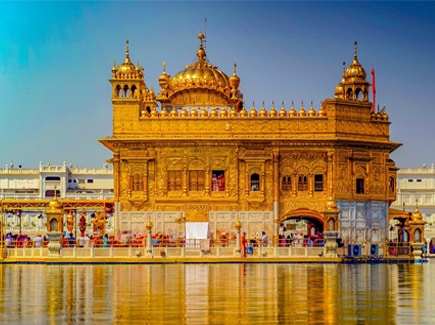 Starts from
per person on twin sharing
About the Destination
Udaipur is a well-known city in Rajasthan. It is also known as the 'City of Lakes' and 'Venice of the East.' Founded in 1558 by Maharana Udai Singh II, Udaipur was the capital of the Mewar region of the erstwhile Rajput kingdom. The city is situated at the border of Gujarat.
It has earned the sobriquet of 'City of Lakes' due to the presence of five major lakes namely Fateh Sagar Lake, Lake Pichola, Swaroop Sagar Lake, Rangsagar, and Doodh Talai Lake. The city is surrounded by the Aravalli Hills. The hills and the lakes combine to provide a surreal picture of postcard-like views to couples on Udaipur tour packages. Veena World has well-designed Udaipur packages for couples that are bound to give an experience of a lifetime. All you need to do is to visit the website, check out Udaipur honeymoon packages and their details such as price, destinations, and meals to pick the best one as per your needs.
Experience Udaipur on a Honeymoon
Udaipur has been considered by many as the most romantic spot in the world, and this is perhaps why an Udaipur package for couples is so sought after. Maybe it is the reflections of the city on the lakes after the sun goes down or the vibrant colours of the houses and attires or the sense of gratitude at Eklingji Temple or the narrow lanes that have hidden secrets for ages. Whatever it is, a quintessential Indian honeymoon in Udaipur from Veena World celebrates love in ways beyond your imagination. As you partake of an authentic Marwari meal on a cruise over a lake, you are engulfed by a sense of belonging and serenity.
If you have always wanted a honeymoon filled with luxury and romance, the packages available Veena World are sure to meet your expectations. Udaipur honeymoon packages are categorized according to their prices and would depend upon your inclusions. The cost of an Indian travelling to Udaipur on a honeymoon will vary as per the itinerary.
Things to Do in Udaipur during your Honeymoon
The city of Udaipur is a thrilling destination, the thrill of witnessing how kings and queens lived in their expansive palaces or experiencing royalty on your stay at a heritage hotel or losing track of time at the impressively beautiful landscapes, Udaipur never ceases to surprise you.
• City Palace and City Palace Museum:
The sight of the humongous and majestic City Palace is enough to render you speechless and is considered to be the largest palace complex in all of Rajasthan. Not only was this palace a royal residence of Maharana Uday Singh, but also a seat of governance and administration. Built in 1559, the complex houses a staggering eleven smaller palaces, courtyards, gardens, terraces, and pavilions. Apart from the striking structure of the palace which elevates its beauty even more is the charms of Lake Pichola. The City Palace Museum is a glorious testimony of the grandeur and affluence of the Rajput royals and is a great addition to Udaipur couple packages.
• Lake Pichola and Jagmandir Island:
Such is the magnetism of this lake that millions of couples arrive here on Udaipur couple tour packages. They are enamoured by the reflections of the spectacular Aravallis on the lake's waters. Take a boat ride from Rameshwar Ghat and soak in the sights of the lake and its surroundings. The boats take a stopover at Jagmandir Island which is another attraction here. The Jagmandir Palace was built by Maharana Karan Singh II in 1620. The glittering façade of this place casts enchanting reflections on the lake at night which makes it all the more alluring for a romantic dinner at the restaurant here.
• Sajjan Palace:
The palace has the aura of a castle straight out of a medieval fairy tale. This 19th-century palace was built by Maharana Sajjan Singh of the Mewar Dynasty. Perched atop a hill called Bansdara peak, this nine-story palace was originally intended to be an observatory to learn and follow the monsoon patterns. It was later converted into a place of recreation. The royal family and its guests also used it as a hunting lodge. Couples on an Udaipur honeymoon trip are drawn to the architecture and panoramic views from the complex.
• Eklingji Temple:
This ancient 8th-century temple is dedicated to Lord Shiva and draws tourists and devotees from all over the state and India. Couples on an Udaipur package are bowled over by the superlative architecture of the temple. It boasts of a pyramidal style of roof and uniquely carved tower. The four-faced idol of the deity is a magnanimous sight.
• Vintage Car Museum:
The royals loved their cars and the Vintage Car Museum is an ode to that love. It is also a testament to the grandiose lifestyle of the Rajput rulers. Rolls Royces jostle for space alongside vintage Mercs, along with numerous other high-end automobiles, many of them customized. One particular car, a Rolls Royce Phantom, attracts many visitors and was used in the famous James Bond movie Octopussy.
A typically Indian honeymoon in Udaipur is a foray into the affluence and grandeur of a bygone era. Udaipur is the ultimate destination where your love and romance reaches a crescendo.
Best Time to Visit Udaipur
September to March are the best months to have a comfortable and pleasant honeymoon in Udaipur. March to June is the summer season and it is quite hot during this time. Check out Veena World's online handcrafted Udaipur tour packages for couples that are cost-effectively priced and include all important destinations.