Sikkim Honeymoon Packages
Enjoy the most romantic of destinations in India as you spend time with your beloved amidst the splendid environs of Sikkim.
One of the smallest states of India, Sikkim is full of natural splendours. Bordered by Nepal, Tibet, and Bhutan, this north-eastern state is blessed with some of the most dramatic landscapes that can add a completely unique dimension to your Sikkim honeymoon package. Home to the world's third highest peak, the Kanchenjunga, Sikkim is a treasure trove full of serenity as well as adventure. From the mighty Himalayas to dazzling waterfalls and several Buddhist monasteries, a honeymoon in Sikkim will leave you with memories that stay with you forever.
Sikkim is a land full of pristine scenic beauty and looks like a beautiful poem inscribed on the leaves of nature. You can explore a range of Sikkim couple packages for the perfect itinerary and get ready to experience the best honeymoon trip with your beloved. At Veena World, you can choose from a number of customized and cost-effectively priced Sikkim honeymoon packages from Mumbai, Delhi, and other cities. With a customised package from Veena World, not only will you be able to create the perfect itinerary for your trip, but you will also be able to enjoy your honeymoon without having to worry about the nitty-gritty like accommodation, conveyance, etc. All you need to do is choose your favourite Sikkim honeymoon package and we'll take care of the rest for you! So, why wait? Plan the perfect honeymoon with Veena World and prepare for a tryst with nature and serenity with your better half.
Packages Coming Soon!
Currently, there are no package(s) found matching your holiday request.
Please try exploring our other available options by checking out trending destinations. Our dedicated Travel Experts are on hand to offer you an expert guidance and support throughout the entirety of your trip.
Reach out to us 1800 22 7979 or drop an Email at travel@veenaworld.com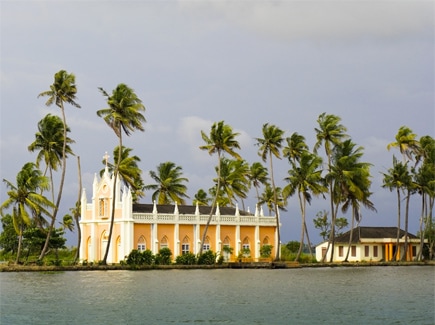 SUPER DEAL PRICE
(05 Oct 2023)

Last 1 Seat

Starts from

per person on twin sharing
Trending Indian Customized Tours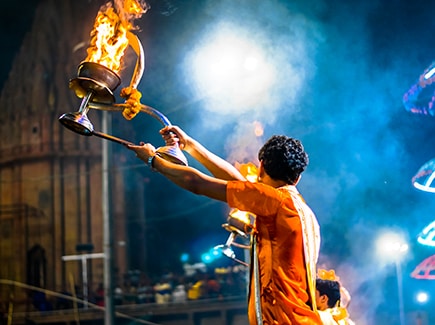 Starts from
per person on twin sharing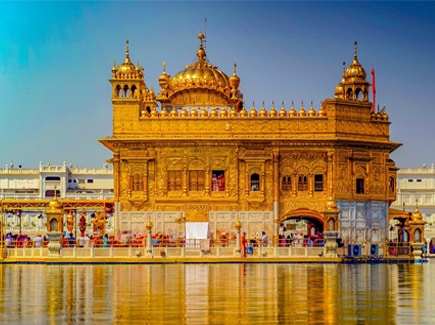 Starts from
per person on twin sharing
Popular Sikkim City Packages
Veena World tour reviews
What are you waiting for? Chalo Bag Bharo Nikal Pado!
Honeymoon Special Sikkim Darjeeling Gangtok

"The tour code is SDHD120223/A It was a wonderful experience for us. All your arrangements were...

Read More

Sagar

Travelled in Feb, 2023

Honeymoon Special Sikkim Darjeeling Gangtok

"It was our first group tour and it was awesome.... We are taking lots of memories with us while goin...

Read More

Ankita

Travelled in Dec, 2022

Honeymoon Special Sikkim Darjeeling Gangtok

"The tour was great. We are very happy with veena world tour. The tour manager is very supportive. Th...

Read More

Suhel

Travelled in Mar, 2021
Get to know more about Sikkim before booking your honeymoon packages
An untouched and timeless land where the warmth and hospitality of the locals will leave you speechless, Sikkim is full of soaring mountains, lush forests, and plunging rivers. Rightfully referred to as a paradise, Sikkim has a lot to offer. Whether you want to trek, take nature walks, enjoy panoramic views of abundant beauty, or just relax in the lap of nature with your partner, a honeymoon in Sikkim may just be perfect for you. Whether you are looking for a Sikkim honeymoon package with flight tickets or you want to try something new and book adventure packages for a couple to Sikkim, Veena World has everything you need to plan the perfect start to your married life. When you visit Sikkim for your honeymoon, for tourism, or even for a vacation, you have numerous activities that you can partake in. From testing your mettle with the numerous treks to visiting the serene monasteries for some peace and quiet, Sikkim is the perfect place to lose yourself. Check out the various deals for cost-effectively priced Sikkim honeymoon tour packages and choose the one that most suite your requirements. With Veena World, you can also opt for a customized itinerary for your Sikkim couple tour package.
Experience Sikkim
One of the best reasons to book a Sikkim honeymoon package is to experience the melting pot of culture that offers a unique experience. Different communities, religions, customs, cultures, and traditions come together to create the perfect amalgamation of harmony and diversity. It is not difficult to find a cost-effectively priced Sikkim tour package for a couple, and you too can head to this beautiful state to experience for yourself the diverse culture the state has to offer. The people of Sikkim are mostly from three ethnic groups – Bhutia, Lepcha, and Nepali – and they all intermingle seamlessly in Sikkim to form the beautiful blend of cultures that the state is.
Things to Do in Sikkim
A Sikkim honeymoon package will undoubtedly have a number of experiences to offer and you should ensure that you choose an itinerary for your honeymoon trip to Sikkim that includes all the places you do not want to miss out on. With the state having so much to offer for everyone, here are some of our best attractions of Sikkim tourism that you can add to your Sikkim honeymoon package:
Ride a Yak at Changu Lake
While the sheer beauty of Tsomgo (Changu) Lake is reason enough to include it in your Sikkim honeymoon tour, don't forget to include a Yak ride in your plan! Surrounded by majestic silver firs and pine trees, this is a glacial lake (almost a kilometre long), which tends to change colours with the seasons. While spring turns the lake into a sapphire blue stretch, the lake turns dark inky green towards the winters.
Take a Helicopter Ride at Gangtok
Enjoying a bird's eye view of the valley is one of the best things that can be included in a Sikkim tour package for a couple. Soaring up in the air with your beloved, gazing at an amazingly mesmerising view of the entire landscape is an experience you would not want to miss out on.
Try Your Hand at the Goechala Trek (Base Camp Yuksom)
This is a 10-day long trek that of course needs a firm resolve to complete. However, it is said that this is one experience that will stay with you forever and that it is more than worth the time and effort you put into it. The view of the Kanchenjunga alone from a height of 4940 ft can blow you away. If you are both willing, the addition of this trek can make for the best Sikkim honeymoon packages.
Ride the Gondola at Gangtok
The gondola ride offers you some of the best views of the valley as you travel from one side to the other on a cable car. It is undoubtedly a very romantic experience and can definitely be considered for your honeymoon itinerary.
Try Hang Gliding at Yumthang
One of the most thrilling activities that you can add to your Sikkim couple tour packagefor a reasonable cost is hang gliding. The popularity of adventure sports is on the rise in Sikkim and hang gliding is one of the most adrenaline pumping activities that you can go for. Even if you haven't tried hang gliding before, you can try it with an experienced pilot.
Make a Wish at Kichipudi Lake
What can be a better addition for Sikkim honeymoon tour packages than visiting a sacred lake where you and your beloved can make a wish together. Considered sacred by the locals, the lake is also known as the Wishing Lake. The trek from Pelling to the lake is one of the most popular activities in the region.
The overall price that you pay for your Sikkim honeymoon package will vary with the itinerary and number of days you wish to spend in this north-eastern paradise, so make sure you cover all the best places to visit before you choose from among the best Sikkim honeymoon packages from Mumbai, Delhi, etc.
Best Time to Visit Sikkim
The best time to book a Sikkim couple tour package for your honeymoon would be between March and November, as the state enjoys amazing weather during these months. To be even more specific, March-April and October-December are the best months for you to look for the best deals for Sikkim couple packages, the price of which may also vary depending on when you visit.
Sikkim enjoys very unique geography which results in three distinct weather conditions that vary across the state. These are Temperate, Alpine, and Tropical temperatures, as a result of which, the north side of the state witness snowfall, while the southern part has a sub-tropical climate. The summer season is best to enjoy adventure sports but to ensure you get good deals, you should plan your bookings at least 3-4 months in advance.