Meghalaya Honeymoon Packages
Fill your heart with pleasure and love on your honeymoon in Meghalaya.
The honeymoon phase is a beautiful time to understand and deepen the bond with each other. Meghalaya, a picturesque state in North East India, is a prominent tourist destination known for its breath-taking natural beauty. A Meghalaya honeymoon package is ideal for newlyweds who want to visit fascinating destinations, indulge in the beauty of nature, and of course, spend quality time together. The excellent weather and magnificent vistas of this destination will enhance your experience. Meghalaya, with its magical small lakes, mysterious stone-hewn caves, and marvellous waterfalls, will leave you and your partner awestruck. If you want to have a great vacation with your better half in the midst of nature's sheer beauty, explore our Meghalaya honeymoon packages.
From booking safe and warm honeymoon suits to organising transportation for local sightseeing, we offer a variety of services customised to your specific needs. With our Meghalaya honeymoon packages for couples, you can visit wonderful restaurants to enjoy delicious & traditional delicacies and visit local markets to buy gifts for your better half. With Meghalaya honeymoon tour packages available with Veena World, you can have a memorable honeymoon experience.
Packages Coming Soon!
Currently, there are no package(s) found matching your holiday request.
Please try exploring our other available options by checking out trending destinations. Our dedicated Travel Experts are on hand to offer you an expert guidance and support throughout the entirety of your trip.
Reach out to us 1800 22 7979 or drop an Email at travel@veenaworld.com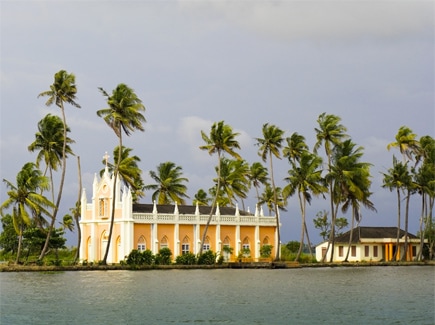 SUPER DEAL PRICE
Starts from
per person on twin sharing
Trending Indian Customized Tours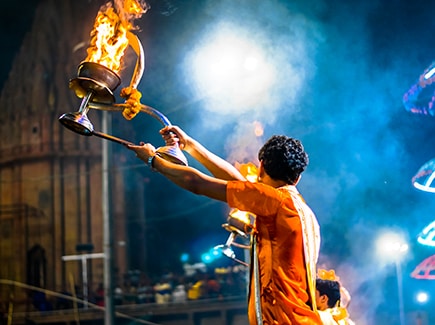 Starts from
per person on twin sharing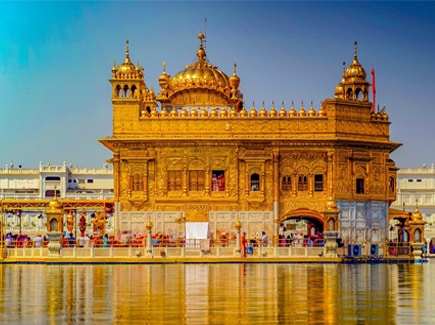 Starts from
per person on twin sharing
Popular Meghalaya City Packages
Meghalaya, which means "abode of clouds," is a state in Northeast India that was earlier a part of Assam. It is considered the rainiest region in the country and is a wonderful tourist destination that will enchant you with its dense rainforests, gorgeous valleys, rivers, waterfalls, and countless heritage places. Veena World offers a wide range of Meghalaya honeymoon packages for couples that are both cost-effective and fully customisable. Let's see some of the best places to visit on your trip to Meghalaya.
Places to Visit in Meghalaya for Honeymoon
There are many places to visit in Meghalaya. You can include these places in your Meghalaya honeymoon package itinerary.
Shillong
Shillong is among the best-suited honeymoon destinations in Meghalaya because of its scenic beauty and serene surroundings. This city serves as the state capital of Meghalaya. This is also one of the most popular tourist destinations in Meghalaya, with so much to see and do. From September through May is the best time to visit this place.
Umiam Lake
Umiam Lake welcomes you on your way from Guwahati to Shillong, right before reaching the Scotland of the East, Shillong. It is a man-made lake built in the mid-1960s by damming the Umiam River. The lake is a popular tourist destination in the state of Meghalaya. It is also a prominent place for water sports such as kayaking and boating.
Mawsmai Caves
The mesmeric limestone caves of Mawsmai Caves are remarkable natural treasures made by countless generations of natural abrasion and underground water. This results in stalactites and stalagmites of countless shapes, sizes, and patterns. These caves are well-lit enough for travellers to enter and see the beautiful natural formations.
Mawlynnong Village
Who wouldn't want to see the cleanest village while on a Meghalaya trip? Plan a romantic getaway to the peaceful village of Mawlynnong with your better half and uncover the mystery of the 'God's Own Garden.' This is one of the finest locations to visit in Meghalaya, and you can also stay here if you want to learn more about the local traditions that encourage them to maintain their surroundings immensely clean.
Elephant Falls
The elephant falls are divided into two sections: Wir Phang and Wei Laplam. This location is close to the city of Shillong and may be reached by car in a few hours. A car ride down the long meandering mountain roads, with this magnificent cascade at the ending, is a road trip you'll cherish for the rest of your life. This is one of Meghalaya's most romantic honeymoon destinations.
Shillong Peak
Shillong Peak is a few kilometres from the town of Shillong. Its enormous elevation above the ground lends it the most spectacular views. The perfect weather and seclusion add to the romanticism. It is without a doubt one of the top honeymoon destinations in Meghalaya.
Cherrapunji
Cherrapunji is another small village in Meghalaya known for its scenic views and serene surroundings. This small town is absolutely mesmerising as it is surrounded by the lush greenery that is characteristic of the state of Meghalaya. Undoubtedly, it is one of Meghalaya's top honeymoon places to explore.
Best Time to Visit Meghalaya for Honeymoon
The perfect time to visit Meghalaya on your honeymoon is from November to February as the weather is quite favourable between these months for sightseeing. The majority of the state's tourist attractions have moderate temperatures that rarely touch extreme levels. However, the summer season in this state should be avoided for vacations and trips because it is extremely hot. As a result, the months of March to June are not ideal for visiting Meghalaya.
How to Reach Meghalaya?
Here are the following ways to reach Meghalaya:
By Air
The closest airport to Meghalaya is situated in Guwahati, Assam, and is roughly 99 kilometres away. You can continue your travel by taxi or cab.
By Train
A train ride to Meghalaya allows you to catch the region's spellbinding sights. The closest railway station to Meghalaya is in Guwahati, around 125 kilometres from Shillong. Trains from major metropolitan areas like Delhi, Bangalore, Amritsar, Jammu & Kashmir, Hyderabad, and much more arrive at the intersection.
By Road
You can easily reach Meghalaya by road. If you are in a nearby city, you may easily take a bus, taxi, or cab to Meghalaya. Many visitors prefer to come to Meghalaya by road since they can stop at any point and capture the unrivalled beauty of nature.
Shimmering waterfalls, fascinating caves, the world's wettest regions, watersports, cloud-covered hillocks, lush green surroundings, and culturally rich local customs best define the state of Meghalaya. With abundant natural beauty and activities to enjoy together, it makes for a perfect honeymoon destination. Meghalaya has a number of tourist destinations but it is its solitude and serene environment make it an ideal place for couples to have a romantic getaway. So, with our Meghalaya honeymoon package, create many wonderful memories together at this beautiful and exciting honeymoon destination.