Malvan Tour Packages
Malvan, a tiny town in Maharashtra, is one of the most fascinating destinations in India that's home to some of the country's most beautiful beaches, ancient temples, fortified island forts, and protected wildlife sanctuaries.
Imagine a land where the blue Arabian Sea meets the golden shores, where palm-lined beaches call out to you with their gentle waves, and where ancient forts stand tall, guarding stories of a fascinating past. Malvan, in Maharashtra's Sindhudurg district, is a renowned tourist attraction with culturally traditional food, captivating sightseeing options and the historic Sindhudurg Fort. Malvan is most known for its very clean water, making scuba diving there one of the most popular activities. It is a renowned tourist destination all year round, thanks to its historical significance, and it is now also well-known for its religious diversity and exciting recreational opportunities. Malvan is home to a marine paradise that will take your breath away. With its stunning scenery, captivating past, and delicious seafood, Malvan is a destination unlike any other. It has much to offer to any kind of tourist, whether they are interested in the town's rich history, seeking the excitement of water sports, or in quest of inner peace.
Experiences in Malvan are like a symphony, with well-constructed notes that will stay with you long after you've left this seaside paradise. So pack your belongings, leave your concerns at home, and let this enchanting town work its magic!
Packages Coming Soon!
Currently, there are no package(s) found matching your holiday request.
Please try exploring our other available options by checking out trending destinations. Our dedicated Travel Experts are on hand to offer you an expert guidance and support throughout the entirety of your trip.
Reach out to us 1800 22 7979 or drop an Email at travel@veenaworld.com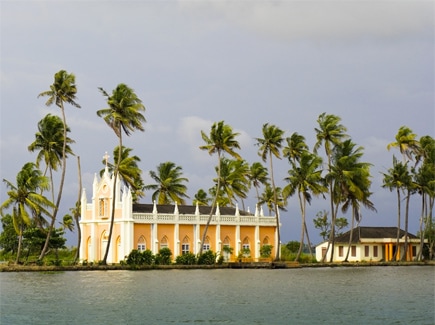 SUPER DEAL PRICE
Starts from
per person on twin sharing
Trending Indian Customized Tours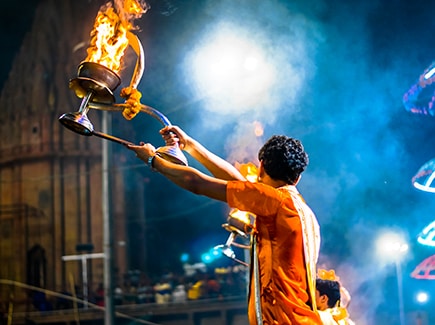 Starts from
per person on twin sharing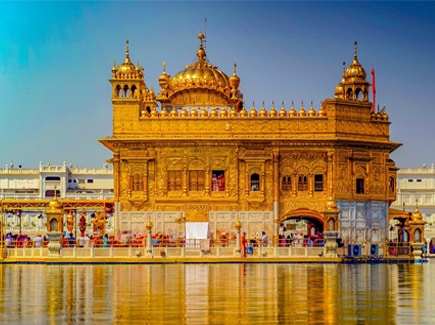 Starts from
per person on twin sharing
Malvan tour packages will reveal all the hidden treasures of this utopian paradise to those who are longing for a trip that combines adventure, history, and leisure. Get ready to be blown away by the breathtaking splendour of Malvan's seashore. Every second spent on these shores is a sheer delight, from the enticing Tarkarli Beach with its golden sands and green waves to the quiet Devbagh Beach, where the sunsets paint the sky in a stunning painting of hues.
Veena World is the place where you can stop your search if you're looking for Malvan tour packages. At Veena World, you can choose from an extensive range of Malvan tour packages for couples, groups, family and friends that feature accommodations in opulent hotels and gourmet meals at top restaurants, all while capturing the spirit of this beautiful town. Veena World allows you to tailor your vacation package to your specific needs, whether it be budget, desired activities, or other preferences. Get in touch with us by email, phone or social media to find all the information about Malvan holiday packages.
Places to Visit in Malvan
With Veena World, you can explore some of the best places in Malvan with your friends, family, solo or with your special someone.
Shri Wageshwar Temple
The god Shiva is worshipped in Shri Wageshwar Temple. Legend has it that a fisherman stumbled upon a Shivalinga while out on the water. A few days later, the place where the Shivalinga was discovered was lifted, and the ground was revealed. To protect the area's ecosystem, where tigers occasionally made appearances, villagers decided to construct a temple. Although numerous tigers were seen, no attacks on humans were recorded. That's why it's called the Wageshwar Temple.
Sindhudurg Fort
The Sindhudurg Fort in Malvan is an impressive example of Maratha construction, stretching across 48 acres of land and sticking out into the Arabian Sea. It is one of the most visited tourist destinations in Malvan because of the magnificent sea view and the enormous size of the structure. The fort has the world's sole temple dedicated to Shivaji Maharaj, the man who constructed the fort.
Wairy Ubhatwadi Beach
The golden sands and palm trees on one side and the calm waters of the Arabian Sea on the other make this a popular destination for those seeking a relaxing getaway. The Sindhudurg Fort, which has weathered the ravages of time and still stands in the middle of the Arabian Sea despite the whims of the waves, can be seen in all its glory from Wairy Ubhatwadi Beach.
Kolamb Beach
Kolamb Beach is one of the less frequented tourist destinations in Malvan if you dislike crowds. It's said to be one of Malvan's loveliest beaches because of its picture-perfect scenery and ethereal calm. This beach is about 6 kilometres from Malvan, and it has facilities for a wide range of water activities.
Rameshwar Temple
The small village of Achara in Malvan is home to the revered Rameshwar Temple. The village's presiding god is Shri Rameshwar. This is one of the most beautiful temples dedicated to Lord Shiva and is considered one of the famous 12 Jyotirlingas. The temple has two Shiva lingas and is characterised by its lengthy hallways, decorated pillars, artwork, and sculptures.
Malvan Marine Sanctuary
Malvan Marine Sanctuary, the only marine sanctuary in the state, was created in 1987 to protect this ecologically significant stretch of coastline. The primary protected area of the sanctuary covers an area that is 27 kilometres squared in total. It provides a natural habitat for marine flora and fauna, such as coral, pearl oysters, seaweed, molluscs, and over 30 different kinds of fish, which are all protected from human interference.
Talashil Tondavali Beach
The stunning Talashil Tondavali Beach is one of the country's best-kept secrets. The long stretch of golden sand flanked with coconut trees and the gently sparkling waves make it the ideal beach location for people who wish to avoid commercialised tourist attractions and are searching for a calm retreat.
Things to do in Malvan
Shopping in Malvan
Seafood is a speciality of Malvan. Malvani Masala, a spice blend, is available for purchase and can be used to recreate similar recipes at home. Products made from Kokum, Mango, and Cashews are also available in the market.
Scuba Diving
Malvan is a charming city known for its stunning beaches and plenty of outdoor recreation opportunities, especially water sports. In this unique and unspoiled location, you can relax on the beautiful scenery of the beaches and learn about the fascinating marine life that lives just below the surface. Experience the thrill of scuba diving alongside other adventurous activities. These watersports are fun for everyone, from novices to seasoned veterans, so bring the whole family. The relatively high quality of the water makes it an ideal location for scuba diving.
Don't miss Scuba diving in Malvan tourism packages, as it involves a ton of fun and consistently receives excellent ratings from vacationers. It's just as risk-free for novices and non-swimmers as it is for seasoned pros.
Go on a Culinary Delight
Try some of the local specialities, including the coconut and tamarind-flavoured Malvani fish curry or the Bangda Fry, a unique local dish you won't find anywhere else. When in Malvan, you will be on a gastronomic roller coaster trip of pure bliss!
Check Out the Best Malvan Tour Packages for Your Family and Friends with Veena World
Veena World offers a plethora of Malvan vacation packages, so you can browse online on our website or visit our nearest branch and select the one that best fits your needs. With our all-inclusive packages, we take care of every single detail so that you can make memories with your loved ones instead of planning the trip. Veena World also offers customised Malvan holidays, so you can have an itinerary that is perfectly tailored to your needs.